C&TH's Ellie Smith reviews the newly renovated Cheval Gloucester Park, a collection of sleek serviced apartments in the heart of West London
Many hotels claim to offer a home away from home, but few offer the space, flexibility and privacy of serviced apartments. The Cheval Collection leads this sector of the hospitality market, offering eight luxury all-apartment residences across sought-after London postcodes, from Knightsbridge to Hyde Park.
Their Gloucester Park branch recently re-opened following a two year multi-million-pound refurbishment, complete with stylish new interiors from London-based design studio 1508. Hot on the heels of its opening, C&TH went to check it out – here's our verdict.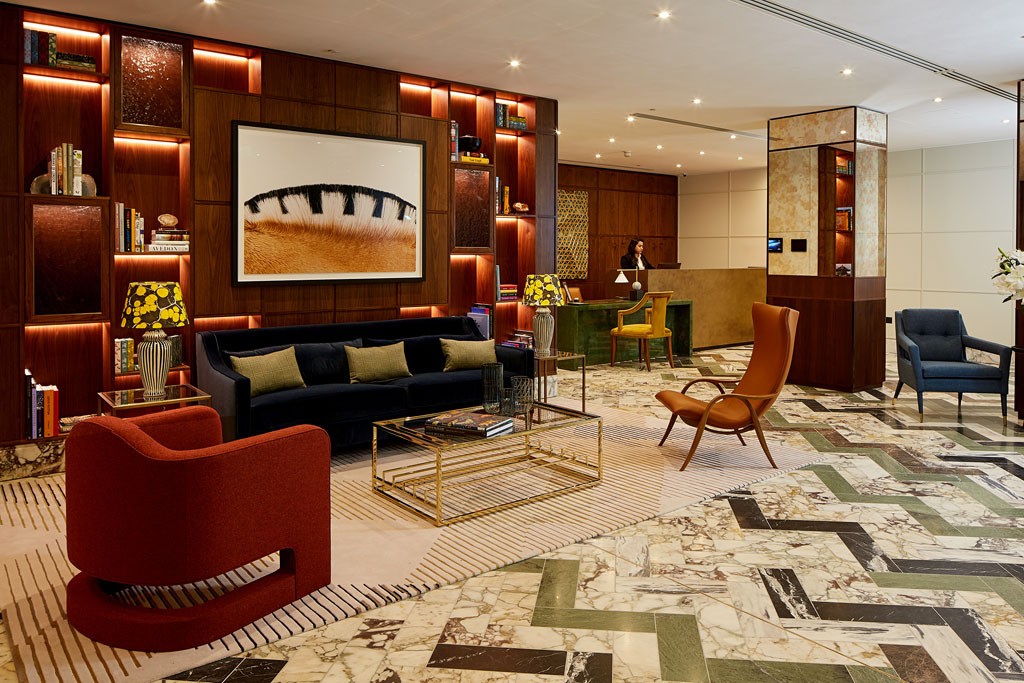 Location
Cheval Gloucester Park is located pretty much right next to Gloucester Road tube station, so it's perfectly placed for sightseeing. The Kensington museums, Hyde Park and Knightsbridge are just a short walk away, as is Notting Hill, home to many trendy restaurants and the famed Portobello Road. This central location also means swoon-worthy city views from some of the higher-level apartments, many of which have their own balconies.
Apartments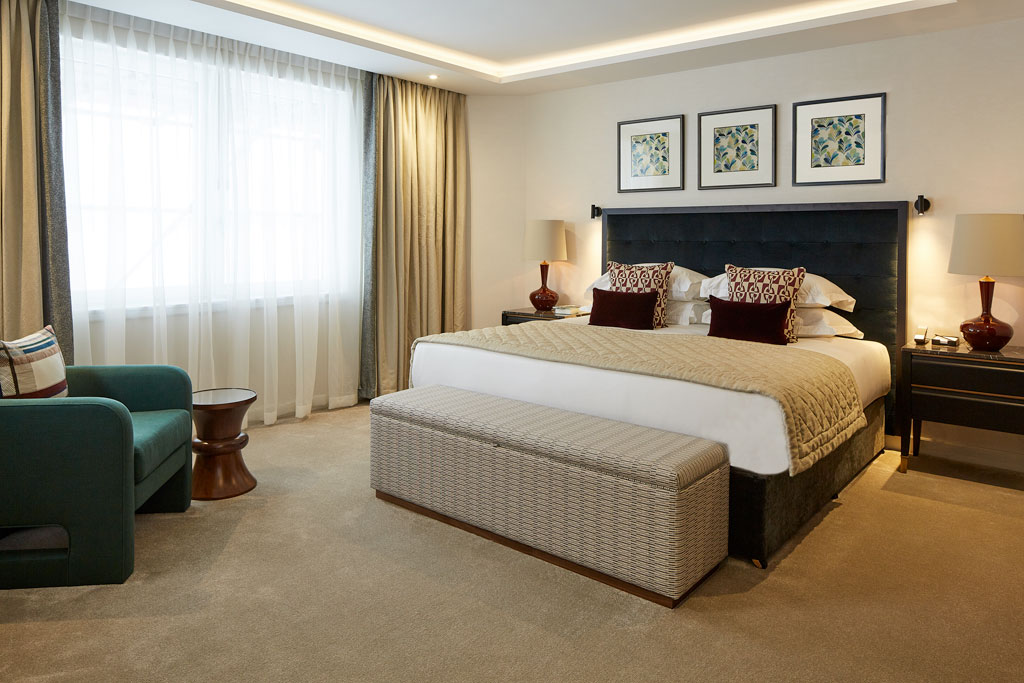 There are 98 apartments spread across 10 floors, with a combination of one, two and three bedrooms as well as three five-bedroom penthouses on the upper floors. We were lucky enough to stay in a two-bedroom apartment on the ninth floor, complete with three bathrooms, a kitchen and a living room with a huge TV. Floor-to-ceiling windows in the master bedroom allow spectacular views of the city from the comfort of your super-king-sized bed – though you can also venture out onto the balcony for al fresco admiration.
Apartments have a simple yet chic design, themed around 1920s London. Forest green and navy blue tones are peppered with pops of gold, with high-end brands dotted around: Hermes fabrics, Gubbi chairs, Porta Romana tables. Kitchens, meanwhile, are equipped with all the appliances you could possibly need to channel your inner Nigella, while marbled bathrooms come with underfloor heating and complimentary toiletries from Bulgari.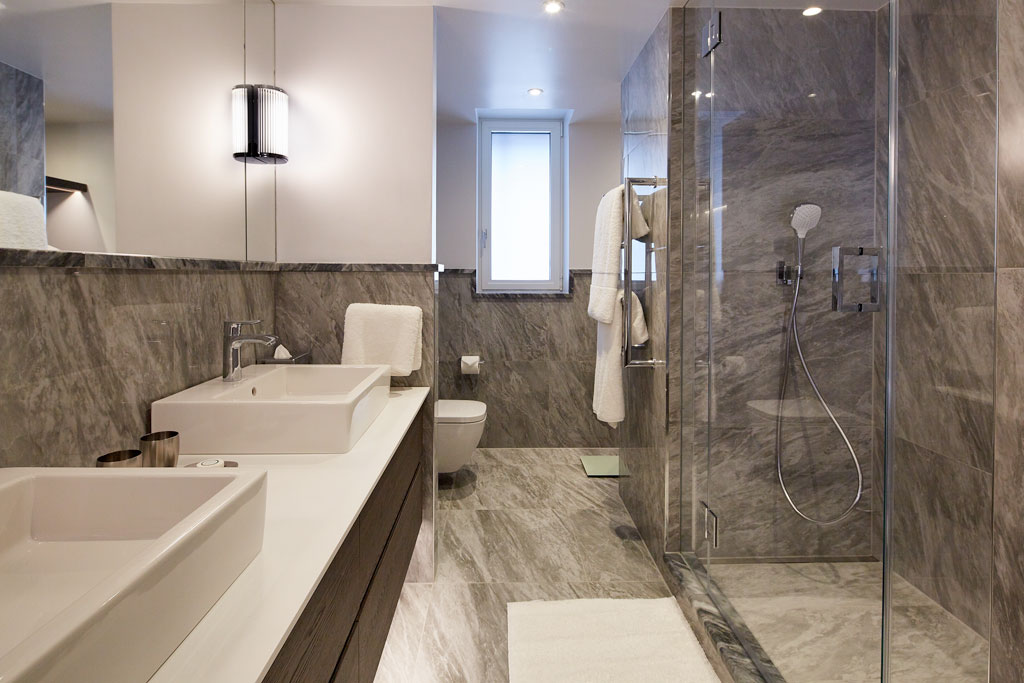 The amount of space was particularly striking here – you could imagine actually living at Cheval Gloucester Park. And, in fact, you pretty much could: apartments are available to book for up to a year, though it would set you back a minimum of £350 a night.
Facilities
While there's no restaurant or bar, you can organise for private chefs to come and cook for you courtesy of chef service La Belle Assiette, or have dishes delivered directly to you from restaurants with Night Room Service. The renovation also saw the introduction of a cinema room for film screenings and private bookings, as well as an enlarged fitness centre and living room areas for guests to use socially. Guests also have access to a 24-hour concierge and a daily housekeeping service, and staff are more than happy to help cater for all needs – whether that's an in-room spa treatment, a car transfer, or a water bowl for your four-legged friend (yes, it's also pet-friendly!).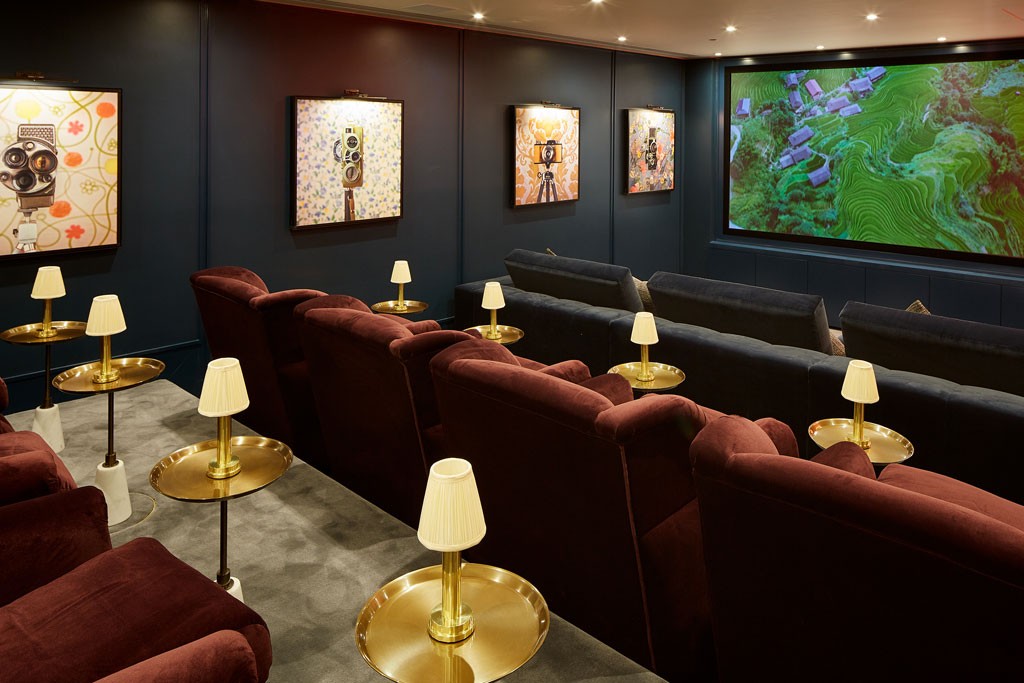 Bespoke artworks also feature across the residence, including a number of pieces depicting the heritage of the area, such as a creation of T.S. Eliot, who served as a churchwarden at St Stephen's Church on Gloucester Road. Elsewhere, you'll find works from photographer Matthew Farrar, sculptor Rod Mireau, and artist Heidi Lanino.
Overall, Cheval Gloucester Park marries the best of hotel living with the flexibility of having your own space. Whether you're looking for a one-night stay or are decamping to the city for a while on business, this stylish residence offers the chance to live like a Londoner in one of the city's most vibrant neighbourhoods.
One bedroom apartments from £350 per night. chevalcollection.com
---