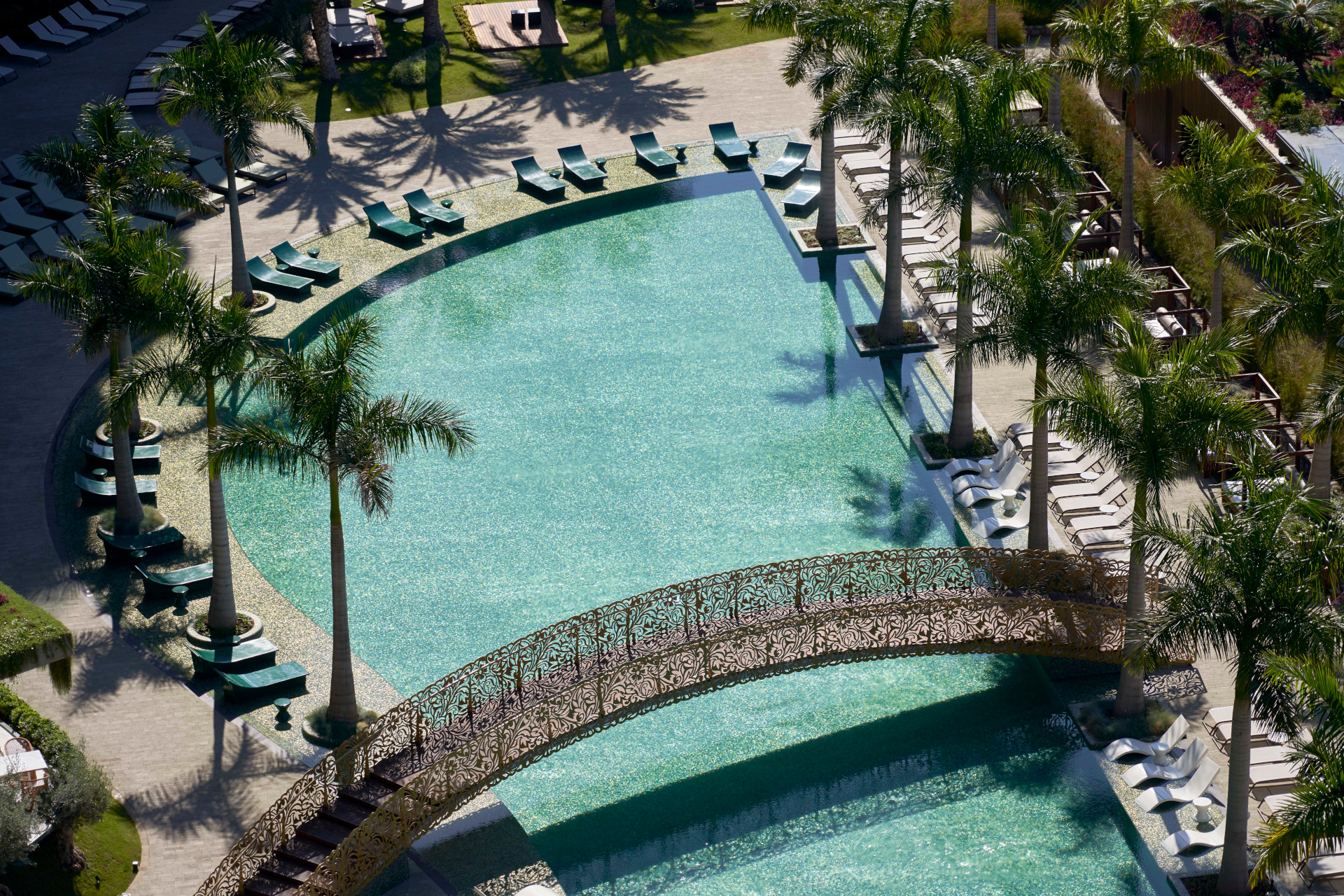 Review: Savoy Palace, Madeira
The perfect place to relax and unwind
By Jessica Harris | 2 years ago
It may be known for its wine and a certain famous footballer but Madeira has a lot more to offer thanks to the newly erected Savoy Palace hotel says Jessica Harris. 
Review: Savoy Palace, Madeira
STAY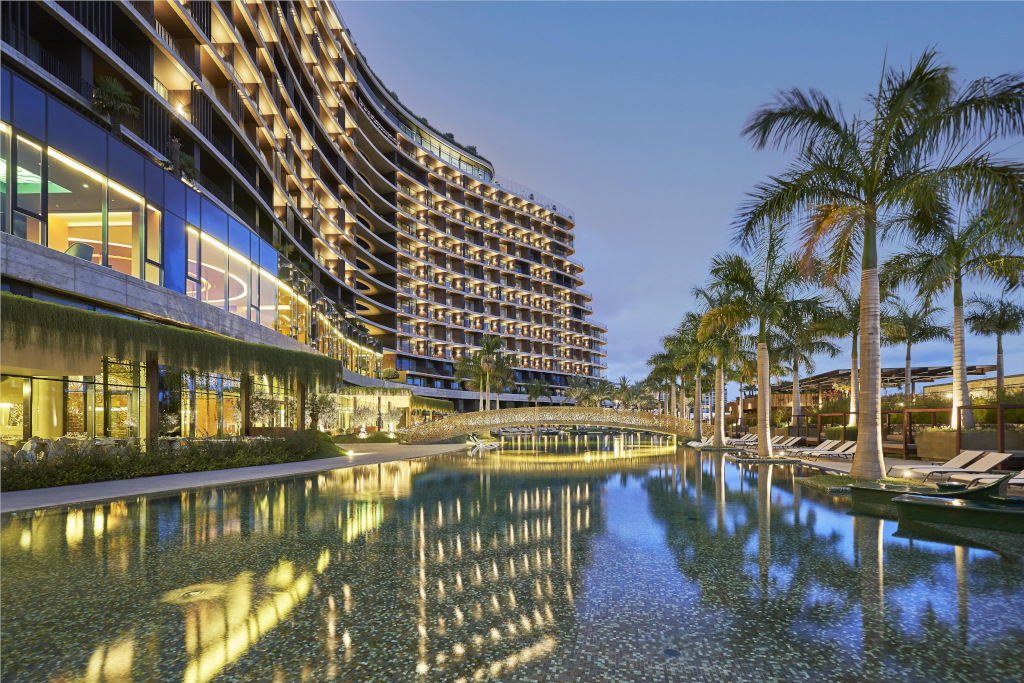 Carved into the mountainous skyline, the Savoy Palace is far from intruding on the rugged Madeira landscape. With botanical shrubs cascading from its exterior, the hum of chilled out jazz from the sound systems and a soft glow of its lights after dusk, it's respectful and subtle existence is a sight to behold. Opening just before the pandemic in 2019, the Savoy Palace is finally having its chance to shine. Grande in statue and warm in tone, its décor is chic yet homey combining dark woods and rich velvet fabrics with opulent gold accents and sofas to sink in to. Providing cosy nooks and hidden terraces gives guests an intimate feel while the adult-only infinity pool and terrace is a sanctuary for those seeking a little peace and quiet to enjoy the 360 degree view of the sea and city below. For a more private perspective, I couldn't recommend the Savoy Palace suites more. Glossy marble floors and walls, a roll top bath and sizeable living space make it a real home away from home while the generous terrace complete with lounger and table set is the perfect place to watch the sun rise over the Atlantic with your morning coffee.
DO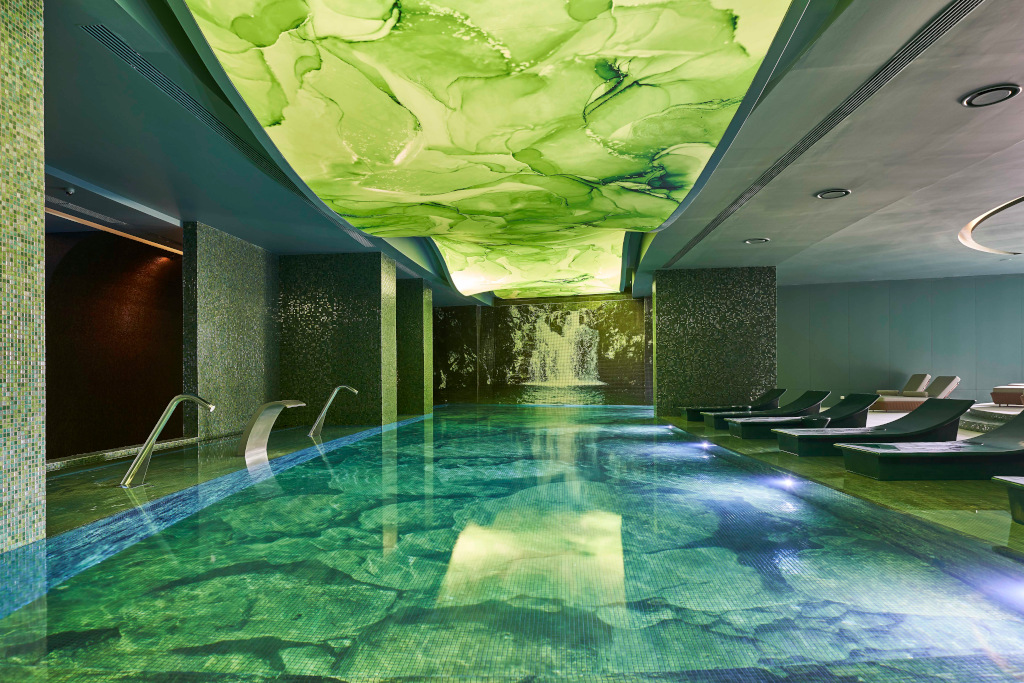 While the Savoy Palace boasts the size of a bustling resort, it is anything but. In fact, wellness and serenity is front and centre throughout the hotel and mirrored predominately in its state of the art spa. Offering a full thermal suite, indoor pool and immersive relaxation areas kitted out with a herbal tea menu and healthy snacks, it's an oasis in the middle of the busy city outside. Although the modern and airy gym is an option for fitness enthusiasts, the spa menu is certainly a must. Using powerful plant botanicals and Asian-inspired massage, the Relaxing Massage alone is enough to have you melting into the bed.
EAT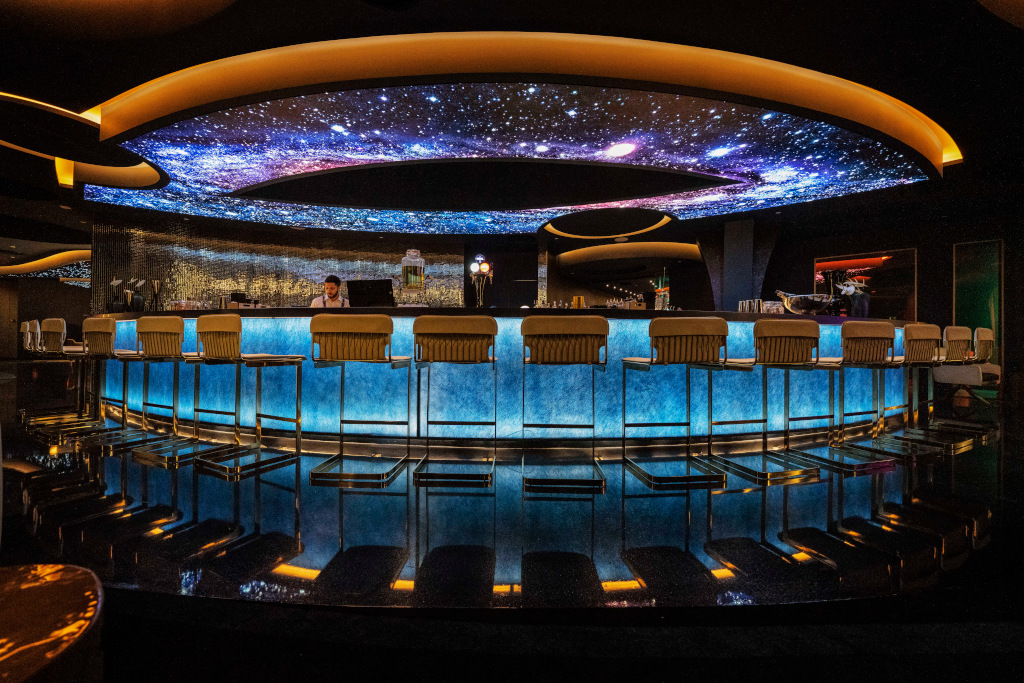 If all of that relaxing has built up your appetite, there is no shortage of eateries within the vicinity. For a more casual dining experience, Savoy Palace's Alameda restaurant offers light bites and traditional Mediterranean cuisine that sadly didn't ignite my taste buds. But if you're lucky enough to snag a rare reservation at Terreiro, the hotel's brand new off-site restaurant just a bridge away, you'll be able to see why it's so popular. Housed in an elegant colonial-inspired facade, its romantic terrace dining overlooks the gardens and sea beyond making it a perfect setting for a little fresh fish stew or roast piglet belly. But the piste de la resistance has to be the Galaxia Skybar restaurant. Destined for a Michelin star, its adventurous tasting menu with wine pairing is a decadent experience not to be missed.
THE FINAL WORD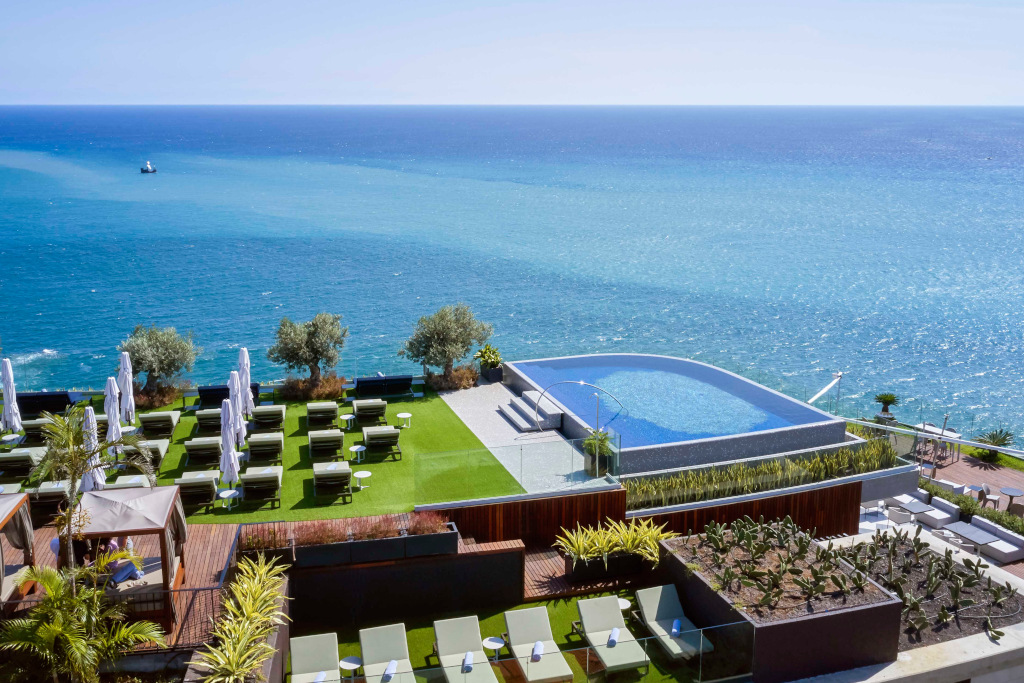 As a boutique hotel advocate, I was blown away by how much I liked Savoy Palace. While its convenient location and stylish interiors are unique on an island where tired, traditional hotels reign supreme, it's its clever ability to supply intimate spaces that won me over. Due to its size, its able to provide the space to escape at all times and cater to a vast array of holiday goals. With a city to explore outside, it's a comfort to have a slice of quiet to decompress.
BOOK
Rooms start at €210 per night, including breakfast. savoysignature.com
READ MORE: Review: Shangri-La Paris /Review: The Gate, Marylebone/Review: Les Airelles, Courchevel