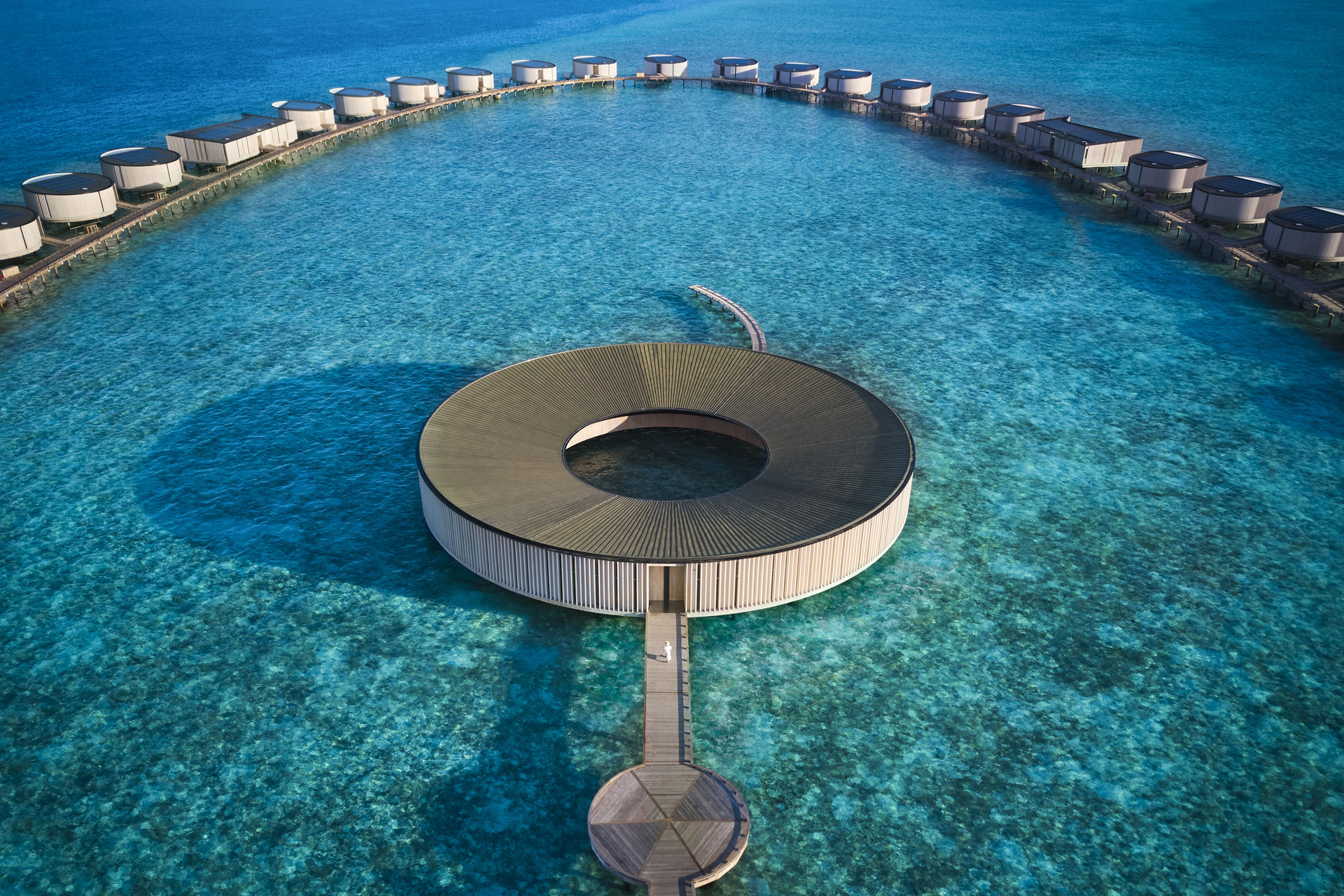 Is This The Most Relaxing Spa in the Maldives?
---
Sustainable wellness in the world's dreamiest destination
Ultimate relaxation with a sustainable edge – it sounds blissful (and doubly relaxing). Having launched last year, the Ritz-Carlton Maldives, Fari Islands forms part of a unique four-island, three-resort eco-conscious archipelago on the North Malé Atoll. Designed by the late architect, Kerry Hill, the resort has many pull factors: exquisite natural beauty, seven food and beverage outlets, access to the Fari Marina Village, charter of the Fari Islands superyacht Adastra. But it is the nine-suite, sustainability focused spa that seals the deal.
The Best Resorts in the Maldives
The Spa at The Ritz-Carlton Maldives, Fari Islands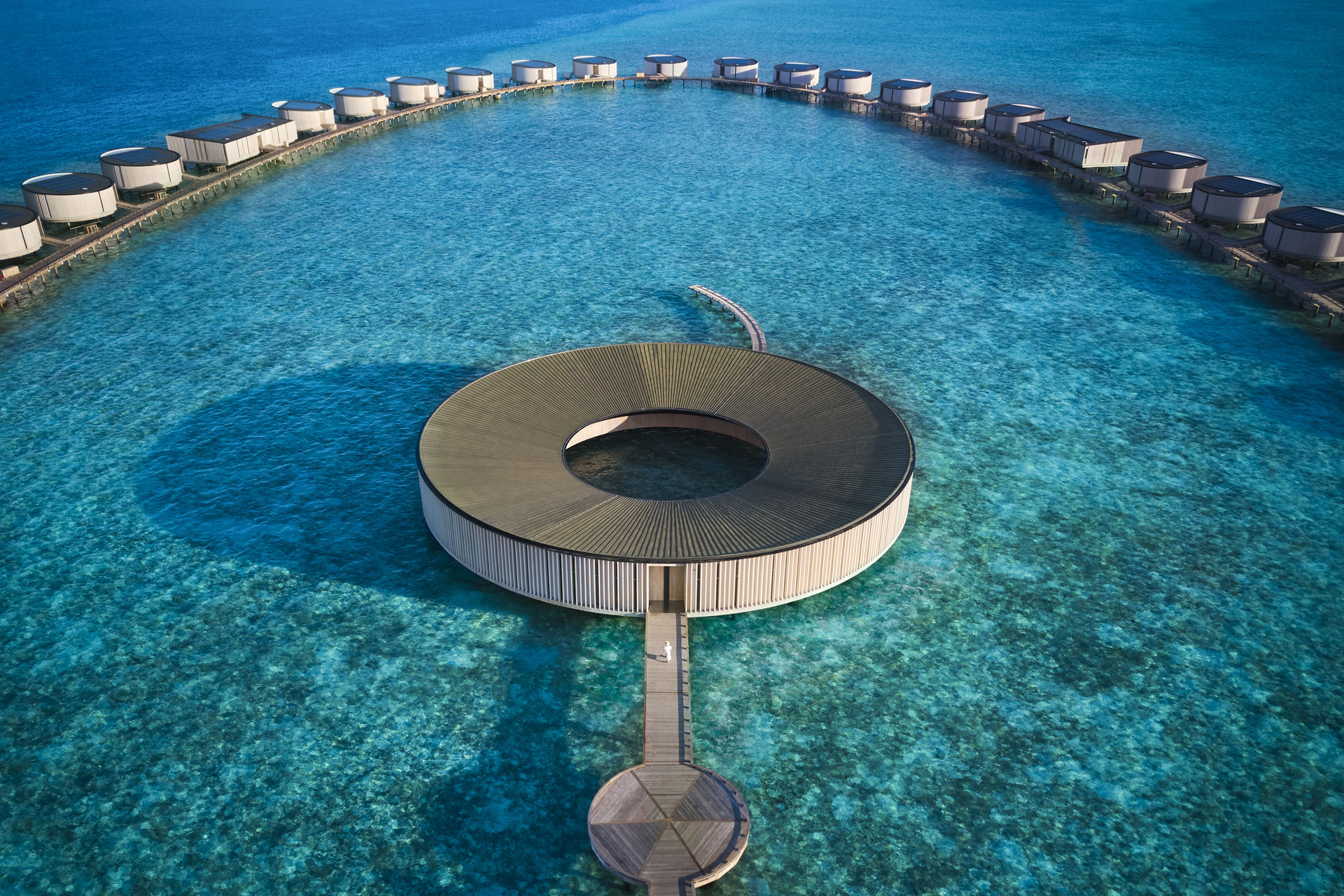 When designing The Ritz-Carlton Maldives, Fari Islands, Kerry Hill Architects embraced the duality of the Maldives: the open ocean and calm lagoon, daytime shade and the expansive night sky, both connecting to and disconnecting from the world. The resort's stand-out is the ring-shaped spa perched over the sparkling lagoon, embracing the elemental water.
Here, welcomed by the meditative sounds of the Sangu shell and flow of the ocean, guests will feel enveloped by a sense of calm, leaving the outside world behind before they step into one of the nine, 60 square metre treatment rooms. Inspired by the ancient Chinese philosophy of Yin and Yang energies, the spa offers everything you could want – including hair and nail services, beauty, and skincare – but with a sustainable edge, and Bamford's holistic treatments and products.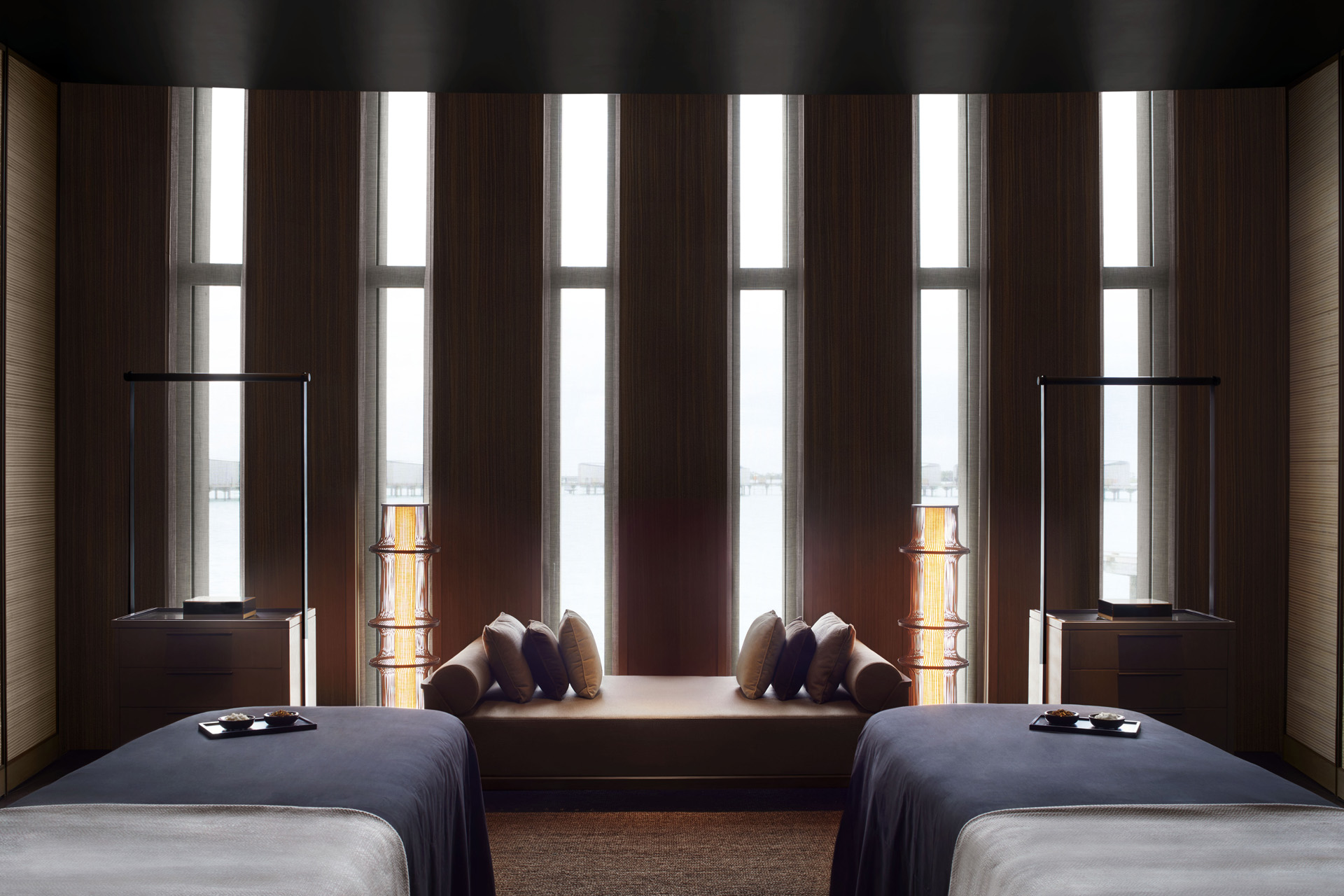 Selected by Ritz-Carlton for its like-minded approach to the protection of nature and its promotion of more conscious living, Bamford products are high-quality, high-performance and naturally-sourced. Combined with mindful therapies that help guests reconnect to the natural world, The Ritz-Carlton Spa promises a unique experience, ideal for active guests. 
The flagship 'after-dive ritual' has been curated to heal the body from intense, Maldivian diving adventures, easing the muscles and any joint stiffness while soothing the body with ocean sounds. Or, try the 'Bamford signature journey', a massage which also involves the therapist aligning your Chakras.
BOOK