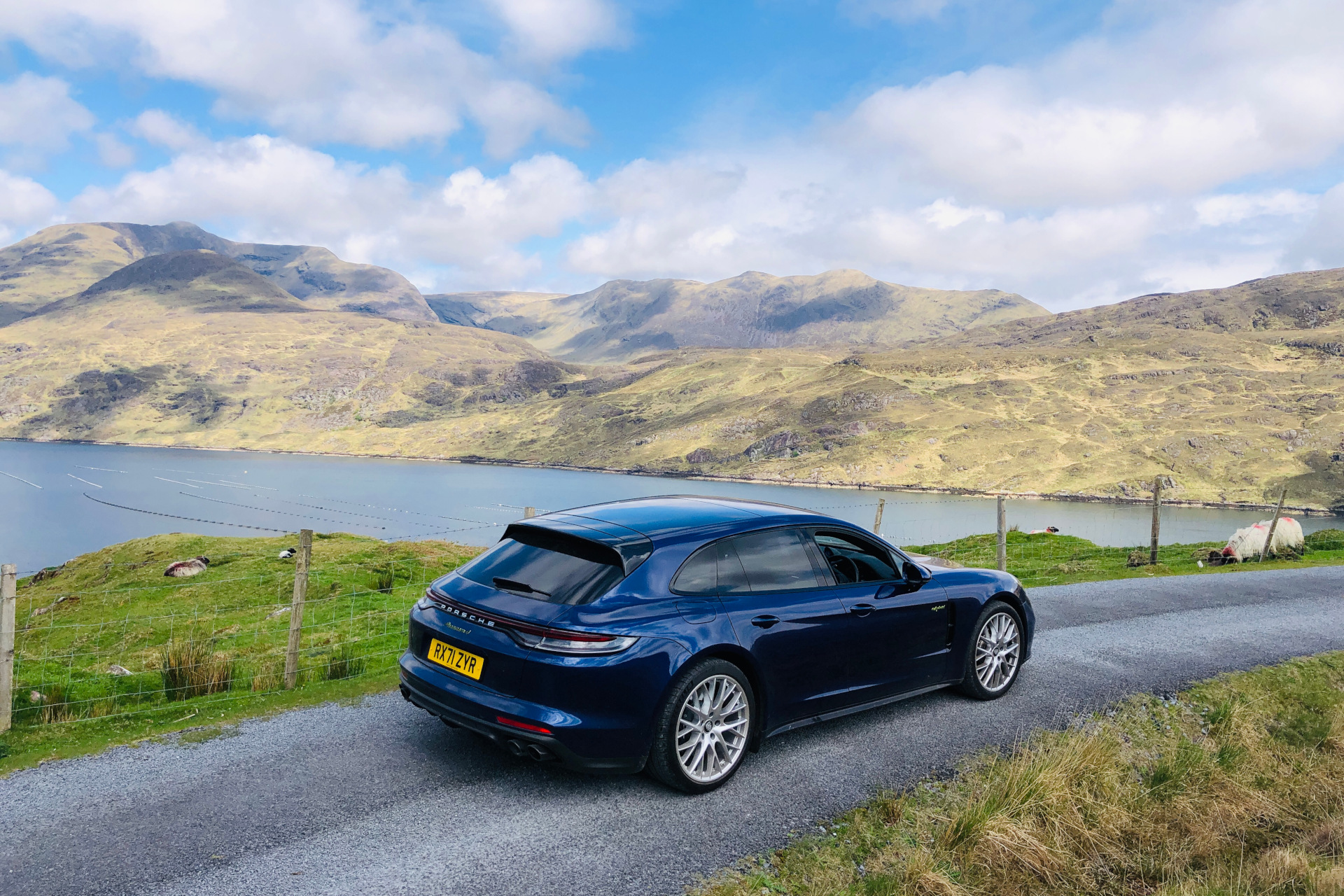 Road To Happiness: Ireland's Route de Bonheur
---
Jeremy Taylor embarks on a roadtrip across Ireland
Ireland's Route de Bonheur binds together a kaleidoscope of greenery with a circuit of luxury hotels says Jeremy Taylor.
Road To Happiness: Ireland's Route de Bonheur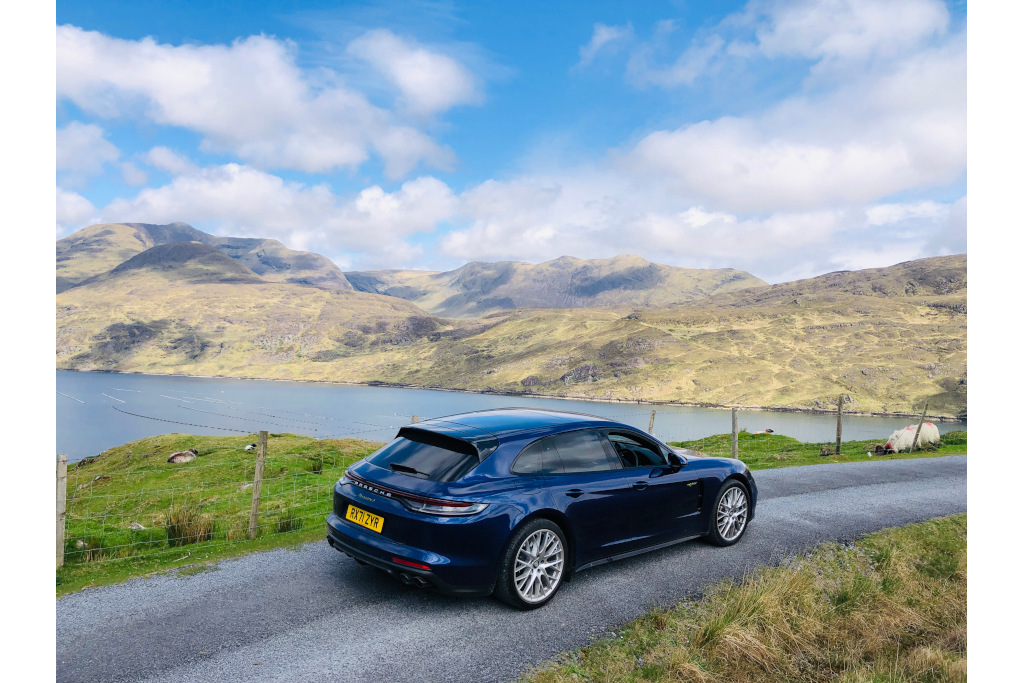 The freedom of the open road was parked in a layby for a couple of years due to the pandemic. Now, as the world slowly opens up to international travel again, Ireland is finally welcoming motorists by the ferry load.
Upmarket hotel chain Relais & Chateaux offers 148 Route de Bonheur adventures on five continents – including one in Ireland. These carefully curated drives link a chain of premium hotels on routes designed especially for touring by road.
Getting there
Not surprisingly, the Irish route involves lush pastures, sea breezes and a typically warm welcome at every stop. It follows a 500-mile round trip from Dublin in the east, to beautiful Kenmare in the south-west, and explores some of the country's best-known attractions along the way.
Poring over the travel map on the good ship Dublin Swift, I note the Irish Route de Bonheur sticks mainly to the main roads. However, travellers are fully expected to deviate off piste and discover Ireland's epic landscapes and coastal views for themselves.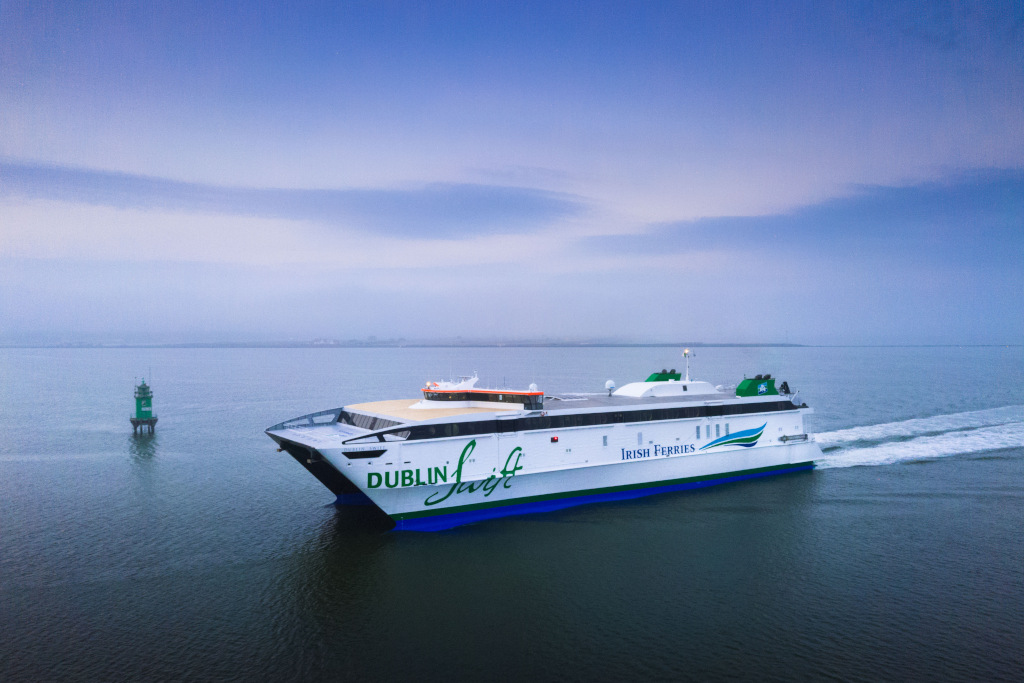 Looking around the Irish Ferries Club Class lounge, it seems many other motorists are doing the same. The high-speed catamaran is skimming over the waves from Holyhead and trims the travel time down to Dublin from four hours for a conventional ferry, to just over two.
In fact, the twin-hull boat is now the fastest way to ship a car to Ireland and different to most other ferries. The entire passenger area is on one level and with airline-style, reclining seats, there's a chance for a well-earned snooze after a four-hour drive to Anglesey from London.
Escaping Dublin by road is easy these days, thanks to a tunnel that connects the port to the M50 ring road. Road tolls are paid online and soon you should be heading south on a coast road, past the Wicklow Mountains and the source of the capital's famous River Liffey.
Stop One: Marlfield House
Marlfield House at Gorey is roughly 90 minutes from ship to door. Set in 40-acres of lush gardens, the hotel is crammed with antiques, period paintings and cosy open fires. This is a home from home, where George the peacock stalks around 40-acres of grounds and ducks cruise across a lake.
Elegant, comfortable – everything's made possible by the Bowe family, who have been welcoming guests here with aplomb for four decades. Their bar and reception rooms are an oasis of calm, as well-mannered staff plump up cushions and tempt you with an extensive wine list.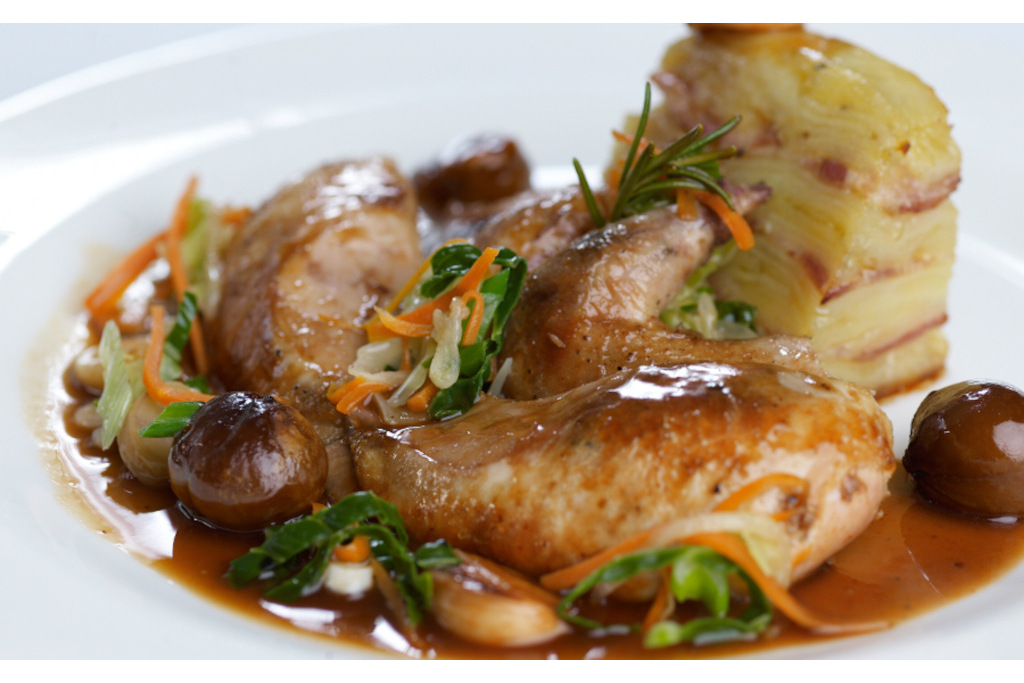 The newest attraction is a set of luxury, modern suites that surround the duck pond, all beautifully decorated and equipped. However, if you want old world charm, the main Regency house offers opulent bedrooms, right up to a State suite.
Relax with cocktails on the terrace, afternoon tea in the drawing room, or dine in a magnificent old conservatory overlooking the formal lawns. Marlfield is hidden gem not to be missed.
Travel south-west from Gorey to Waterford, one of the oldest cities in Ireland. Apart from the famous crystal cut glass, Waterford seems to have a festival almost every other weekend. Visit Waterford can help you decide when best to go.
Less than an hour north is the Rock of Cashel, an archaeological site and fortifications close to a bustling town of the same name. This is the heart of the Tipperary countryside and a brief trot to the nerve centre of Irish horse racing, at Coolmore.
Stop Two: Cashel Palace Hotel
Cashel Palace Hotel was originally built for the local Archbishop in 1730 and later became a hotel which once hosted Richard Burton and Elizabeth Taylor. When that shut in 2014, it was eventually taken over by the Magnier family, owners of Coolmore Stud, also formerly at the helm of Manchester United.
The hotel opened its doors again in March after a multi-million pound refit and has instantly become the darling of the Dublin set. If you like swanky architecture, manicured gardens and a glitzy spa, this is the place.
Mikey Ryans pub next door is also part of the business, a polished bar with TV screens and iconic photos on the wall. I'm told the garden tables are packed at the weekend – for a more authentic Irish pub, try TJ Ryan's just down the road.
Palace staff were still battling to keep the many open fires lit when I visited and breakfast service was best described as 'muddled'. But given time, I imagine Cashel will become a trend-setting, high-end hotel – especially in a couple of hundred years when the bright, replica oil paintings have aged a little.
Head west from Cashel to Killarney, then on to Kenmare for two Relais & Chateaux properties separated across a stretch of water. Sheen Falls Lodge is set on a 300-acre estate to the south – Park Hotel to the north is soaked in heritage.
Stop Three: Sheen Falls Lodge
Sheen Falls is named after the cascading waterfalls nearby and a great base to explore Kenmare Bay and the mountains of the McGuillicuddy Reeks. The hotel also has miles of fishing rights, while deer roam the grounds.
The hotel is perfect for families, while for larger groups, a number of four-bed, thatched cottages offer fantastic views and space. Travellers can stay self-contained for a week, with private patios and outdoor cooking facilities – as well as breakfast and a newspaper delivered to the front door in a wicker basket.
Stop Four: Park Hotel
Across the water, the Park Hotel is a welcoming grand old dame of a place, with exceptional staff, a huge collection of whiskeys and the waft of turf fires crackling in the grate. Try the spa to ease away the pressures of a day behind the wheel.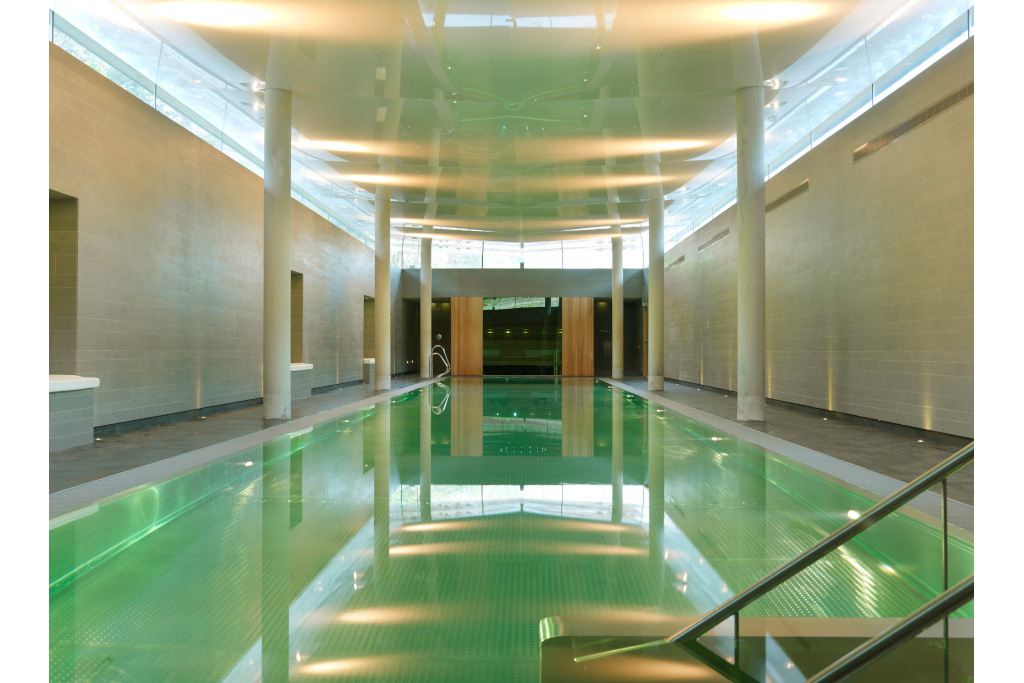 The final, epic drive of this trip is north via County Kerry and Clare to Connemara, in County Galway. Any traveller searching for quintessential Ireland will, eventually, wind their way west toward the farthest outpost of the Republic. Gaelic is commonly spoken here and while English is the principle language, tongue-twister signs have caught out many a tourist. Off the highway, Tarmac can become warped and uneven, as the bog base beneath inevitably sinks away.
Stop Five: Ballynahinch Castle
My overnight stay is Ballynahinch Castle at Recess – only in Ireland could you find a remote country house once owned by a Maharaja, who also played cricket for England. Ranjitsinhji of Nawanagar had one eye but found his Nirvana here – now a stylish hotel and superb restaurant, it remains a haven of comfort, with mesmeric views over a prime fishing river.
It's easy to understand why the Maharaja chose seclusion here. With a salmon-rich river at the bottom of the lawn, mature woodlands and the Twelve Bens mountains dominating the skyline, Ballynahinch instantly became one of my favourite hotels – largely thanks to impeccable service and a simply outstanding breakfast.
Immerse yourself in the artwork, hire a bike and cycle around marked routes, or simply slump in the Fisherman's Pub with a pint of Guinness. It's only three hours back to Dublin but as they say around these parts, 'May the road rise up to meet you. May the wind be always at your back.'
BOOK
All hotels can be booked via Relaischateaux.com; Travel to Ireland with Irishferries.com from £156 one-way for two passengers and a car.
READ MORE: 
The Best Hotels in Ireland / 5 Most Beautiful Sights To Visit In Ireland Post-Lockdown / An Insider's Guide to Ireland with Marian Keyes