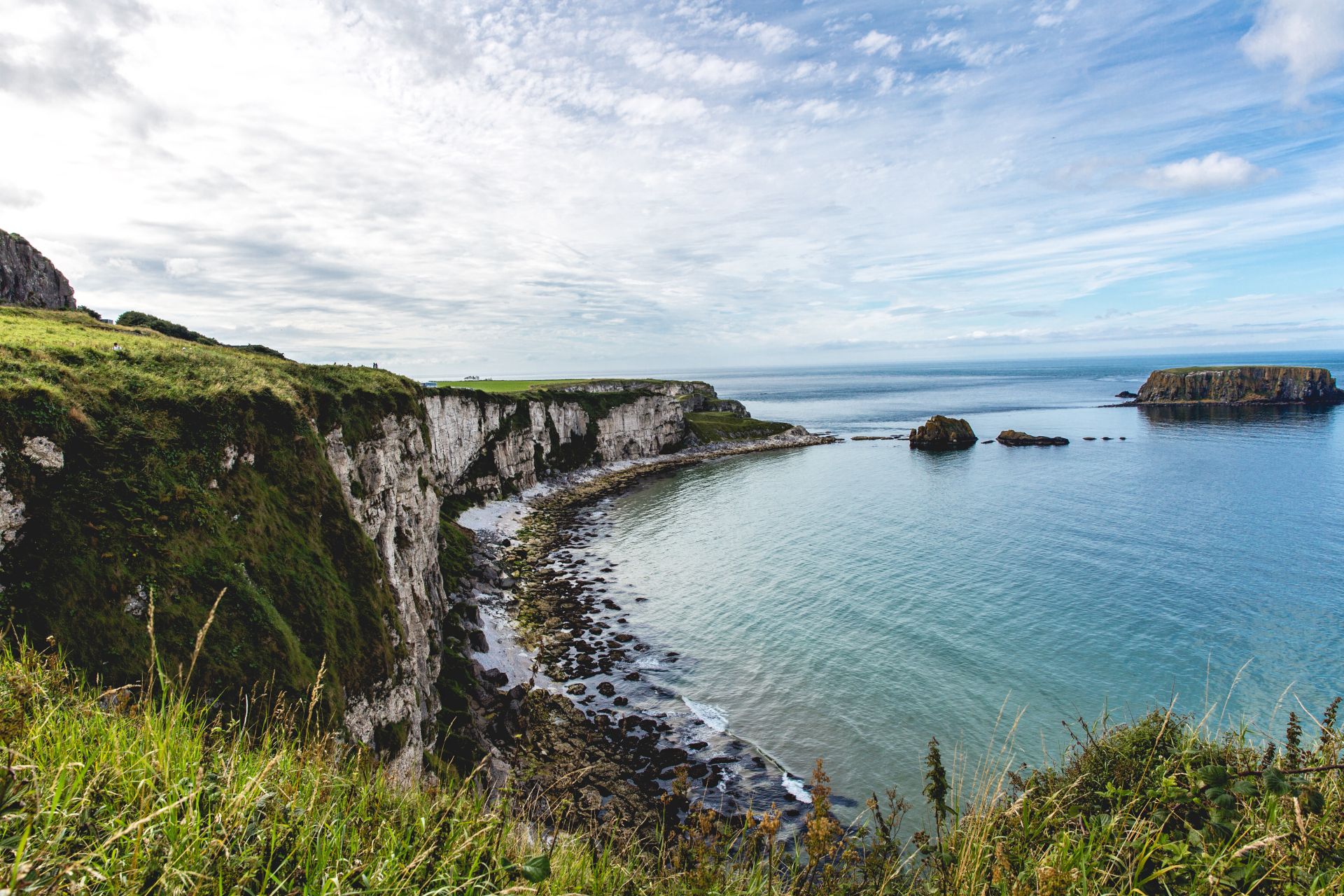 5 Most Beautiful Sights To Visit In Ireland Post-Lockdown
---
Scenic coasts, rugged mountains and idyllic views...
While lockdown 2.0 might not allow us to travel overseas, it doesn't stop us from daydreaming about when we can go on our holidays again. Searching for some travel inspiration to keep spirits high until normality resumes? Take a trip around the Emerald Isle – its incredible countrysides, glistening coastal cliffs and spectacular views which will place Ireland at the top of your bucket list.
5 Most Beautiful Sights In Ireland
Cliffs of Moher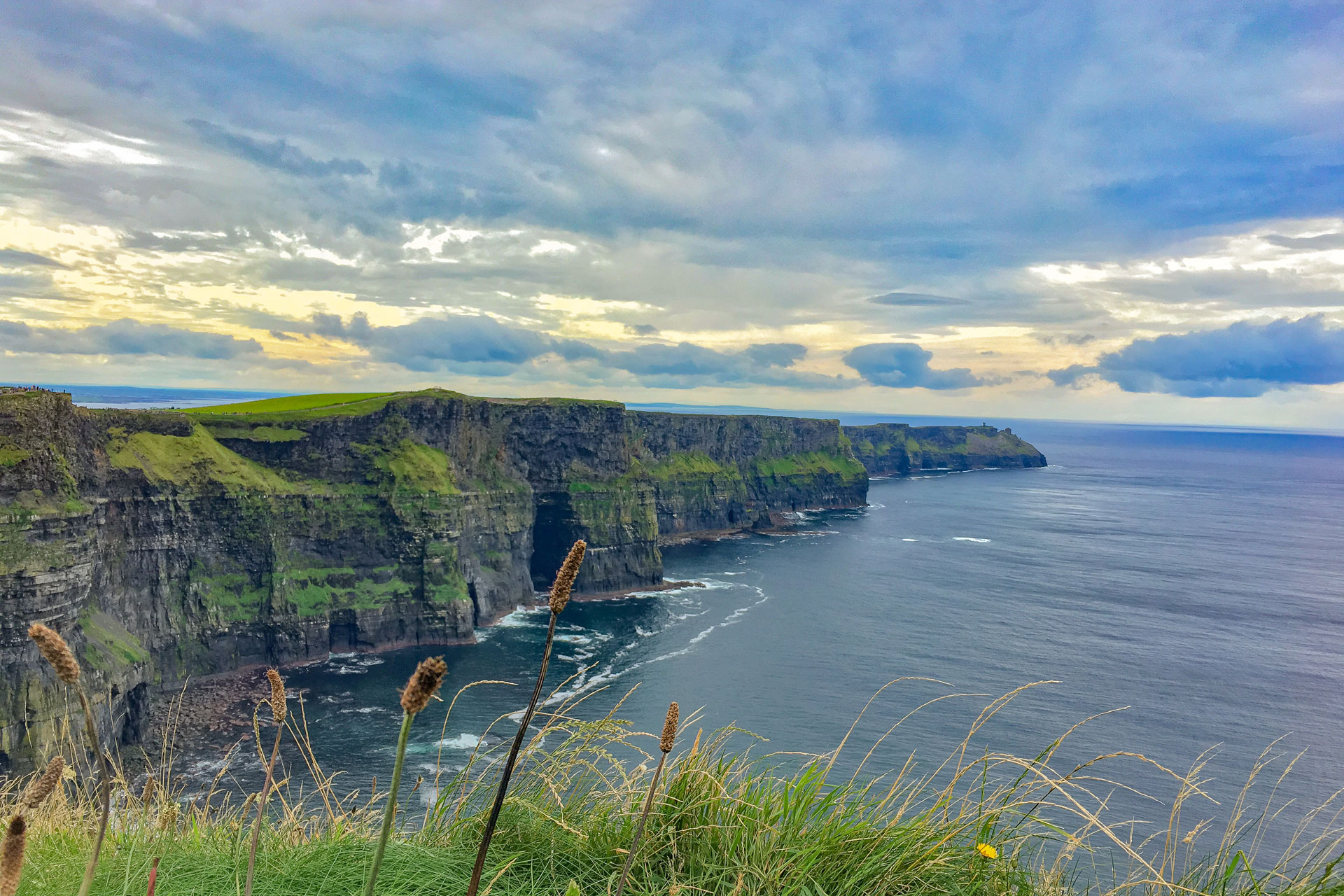 A trip to Ireland is never complete without venturing to the breath-taking Cliffs of Moher located in County Clare, a popular tourist attraction along the Wild Atlantic Way. The mesmerising cliffs, which won Ireland's favourite visitor attraction in 2019 and 2020, are named after the old fort 'Moher' and are part of the UNESCO Global Geopark due to their importance as a living landscape. Take a stroll along the staggering cliffs that rise as high as 702 feet and witness the soothing sound of the waves crashing below from the Atlantic Ocean. The spectacular attraction, which has been around for hundreds upon hundreds of years, is also a haven for wildlife with its large colony of sea birds. With more than 30,000 pairs of birds and over 20 different species, the Cliffs of Moher are a special protected area for falcons, razorbills and the ever-adorable Atlantic puffins. For the full experience (which never ceases to amaze), visit the eco-friendly visitors centre that brings the story of the cliffs to life, or venture around the west coast of Ireland with fields of green, pastures of sheep and cows and the beautiful coastline.
HOW? cliffsofmoher.com
Giants Causeway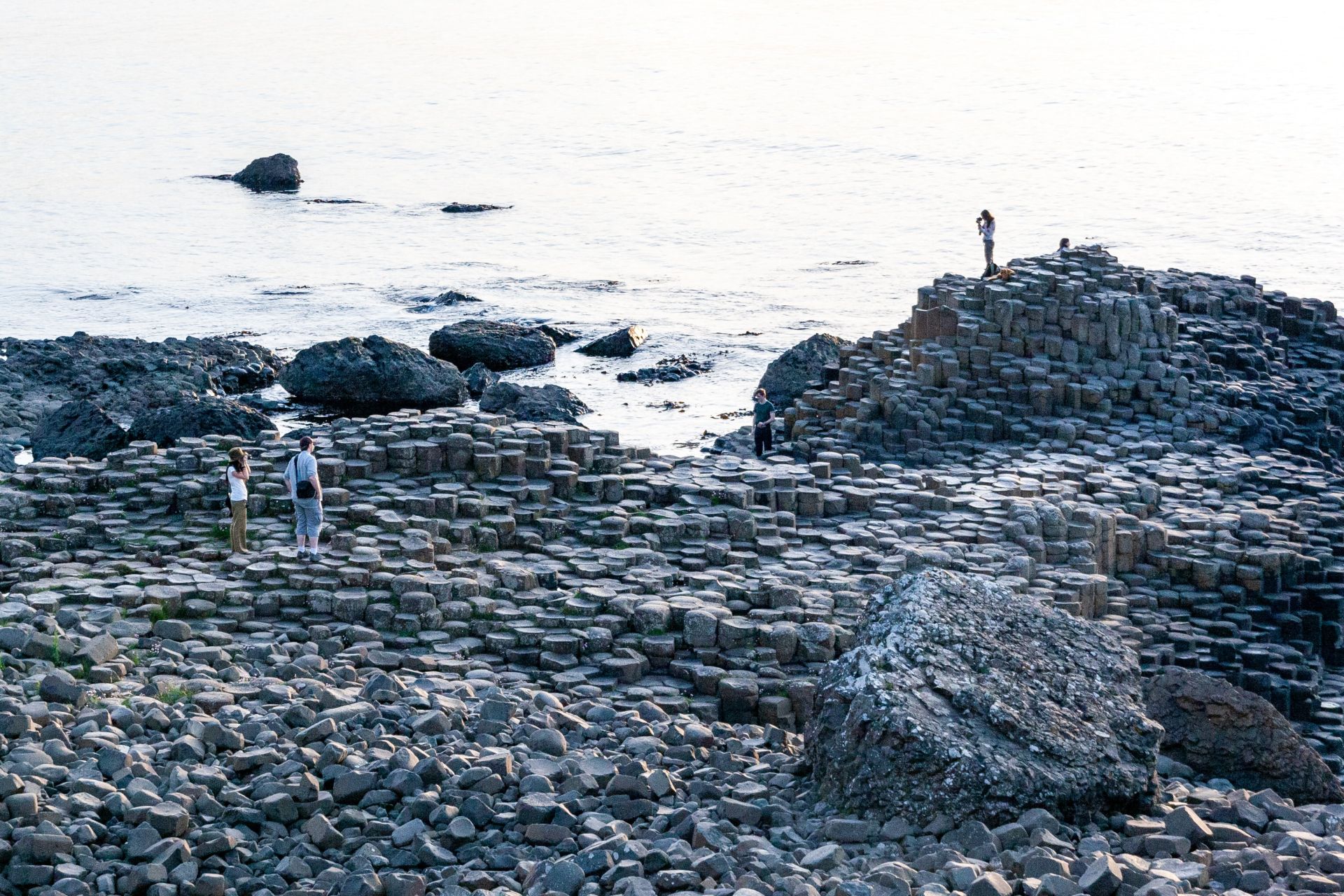 The Giant's Causeway is a fascinating area of closely packed hexagonal basalt columns in county Antrim, receiving recognition as Northern Ireland's only UNESCO World Heritage Site. Known as one of the most beautiful places in Ireland to visit, it contains over 40,000 columns formed as a result of volcanic activity, with the unique rock formations making for an enchanting sight. Visitors can walk along the incredible columns for free, taking in the scenic views overlooking the North Atlantic Ocean or choose a more engaging experience with one of the official tour guides. Bring your favourite walking boots and climb the Shepherd's Steps for a panoramic view of the stunning causeway coast. If you are fortunate enough to visit on a clear sunny day, you may be able to catch a glimpse of Scotland and the Inishowen Peninsula in the distance. The Giant's Causeway are also now allowing visitors to explore the rugged landscape from the comfort of your own home with their new virtual tours.
HOW? nationaltrust.org
Ring of Kerry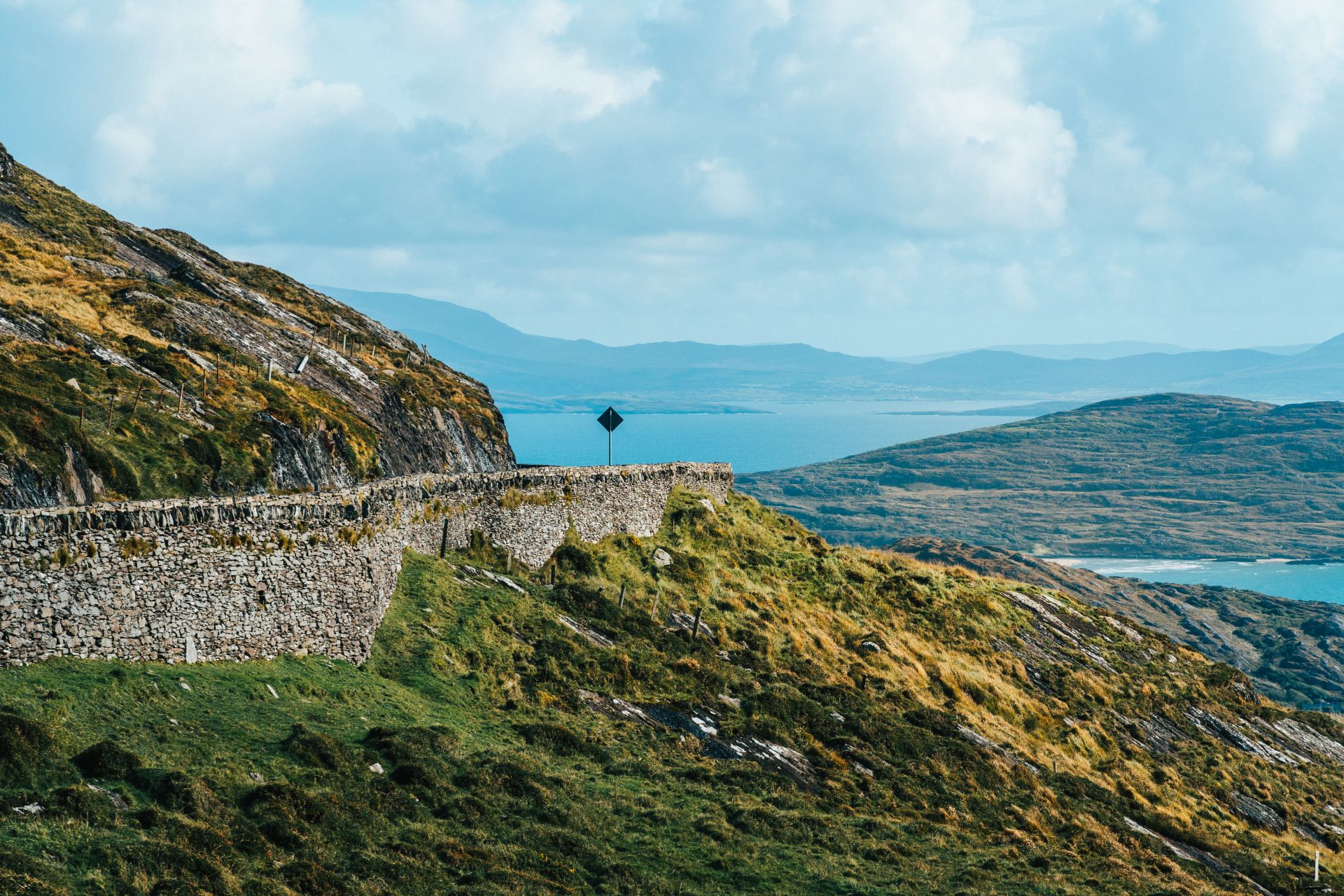 The Ring of Kerry is one of Ireland's most picturesque tourist trails, spreading 120 miles across some of the most mesmerising landscapes and countryside views. With spectacular lush meadows, mountains, forests, wildlife rivers and glacial lakes, it is also part of the Wild Atlantic Way – make sure to rent a car and bring your camera. There are numerous attractions, from via Kerry's Way – one of Ireland's longest walking routes – to Killarney National Park, which has beautiful wild red deer roaming around the UNESCO World Heritage biosphere reserve. Overlooking the Atlantic Ocean, the Ring of Kerry also has wonderful sandy beaches which are perfect for a seaside swim during the warm summer months. Above all, it is a nature lover's dream location with an abundance of outdoor activities such as hiking, cycling, walking and fishing, with the outstanding views making it all the more enjoyable.
Connemara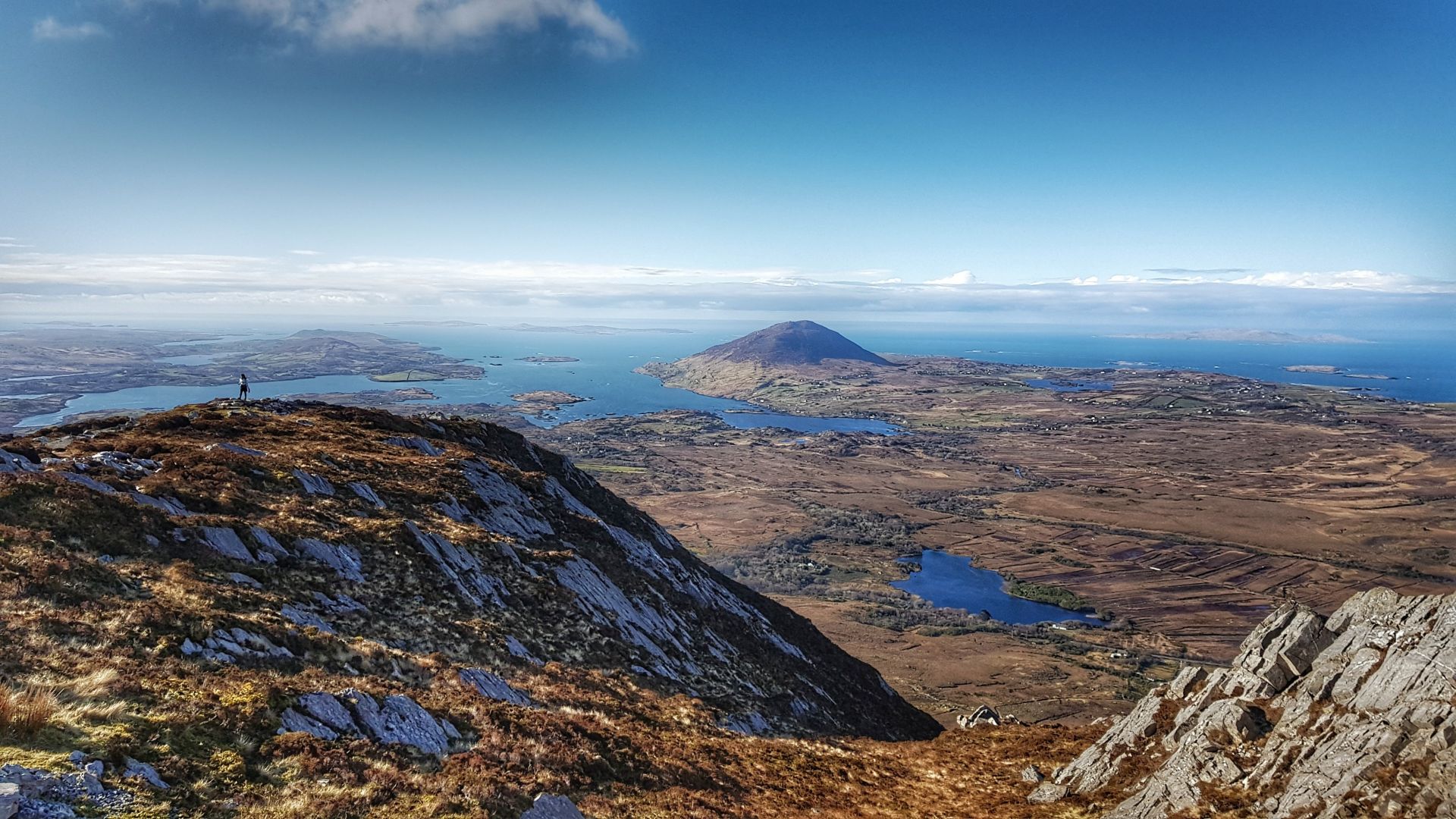 Visit the north west of Galway city, the 2020 European Capital of Culture, and explore the alluring beauty of Connemara. With rugged coastlines, hidden bays and breath-taking landscapes scattered with lakes, mountains and sheep, it's a real feast for the eyes. The islands of Connemara are dominated by more than fifty mountains with vivid views of Twelve Bens, Partry, Sheffery and Maum Turks. Take a trip to Connemara National Park and breathe in the salty air at the top of Diamond Hill, a popular hill-walk which is 500 metres high with scenic views of the surrounding wilderness. Covering over 2,000 hectares of spectacular sights, the Park is home to beautiful song-birds, foxes and species native to Ireland including snipe, starling and mistle thrush.
HOW? connemara.net
Glenveagh National Park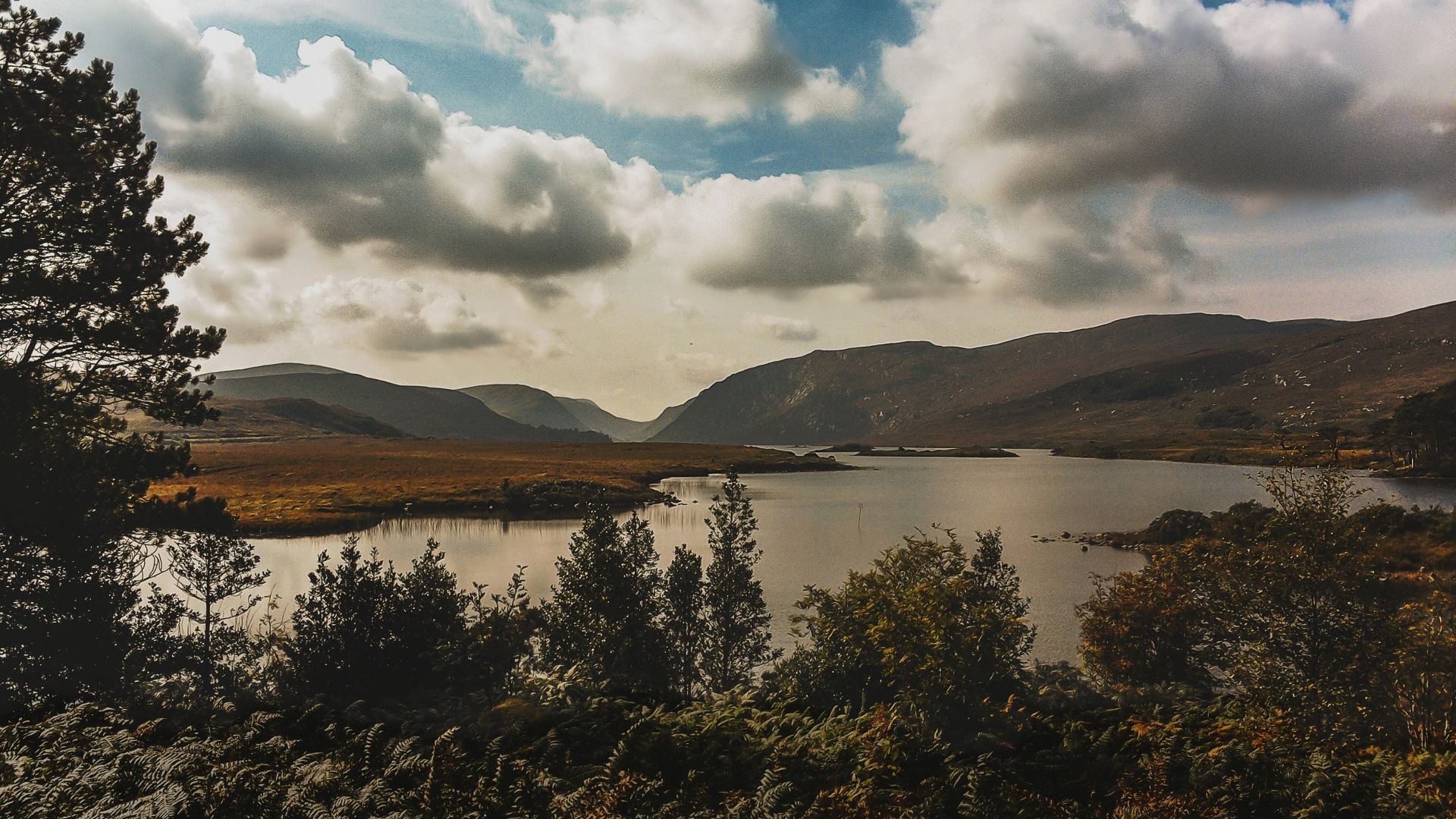 Glenveagh is the second biggest national park in Ireland, nestled in the north west of County Donegal. The Park is bustling with haunting mountains, captivating waterfalls, glistening lakes and native oak woodland, spread across 16,000 hectares. Enjoy the lovely Irish wilderness with plenty of hill walks and trails to choose from, or explore the romantic Victorian Glenveagh Castle, built in the 19th century. Glenveagh is also home to Ireland's oldest pair of golden eagles, red deer and foxes, which you may spot when exploring the wooded area. While venturing to Donegal, be sure to take in the breath-taking views of Malin Head along the Wild Atlantic Way. The most northerly point of Donegal is a must-visit and overlooks the hills of Scotland on a clear day.
Featured Image: Thomas Kelley on Unsplash
DISCOVER MORE:
7 Scenic Destinations to Drive to Post-Lockdown / Best Autumn Walks in the UK