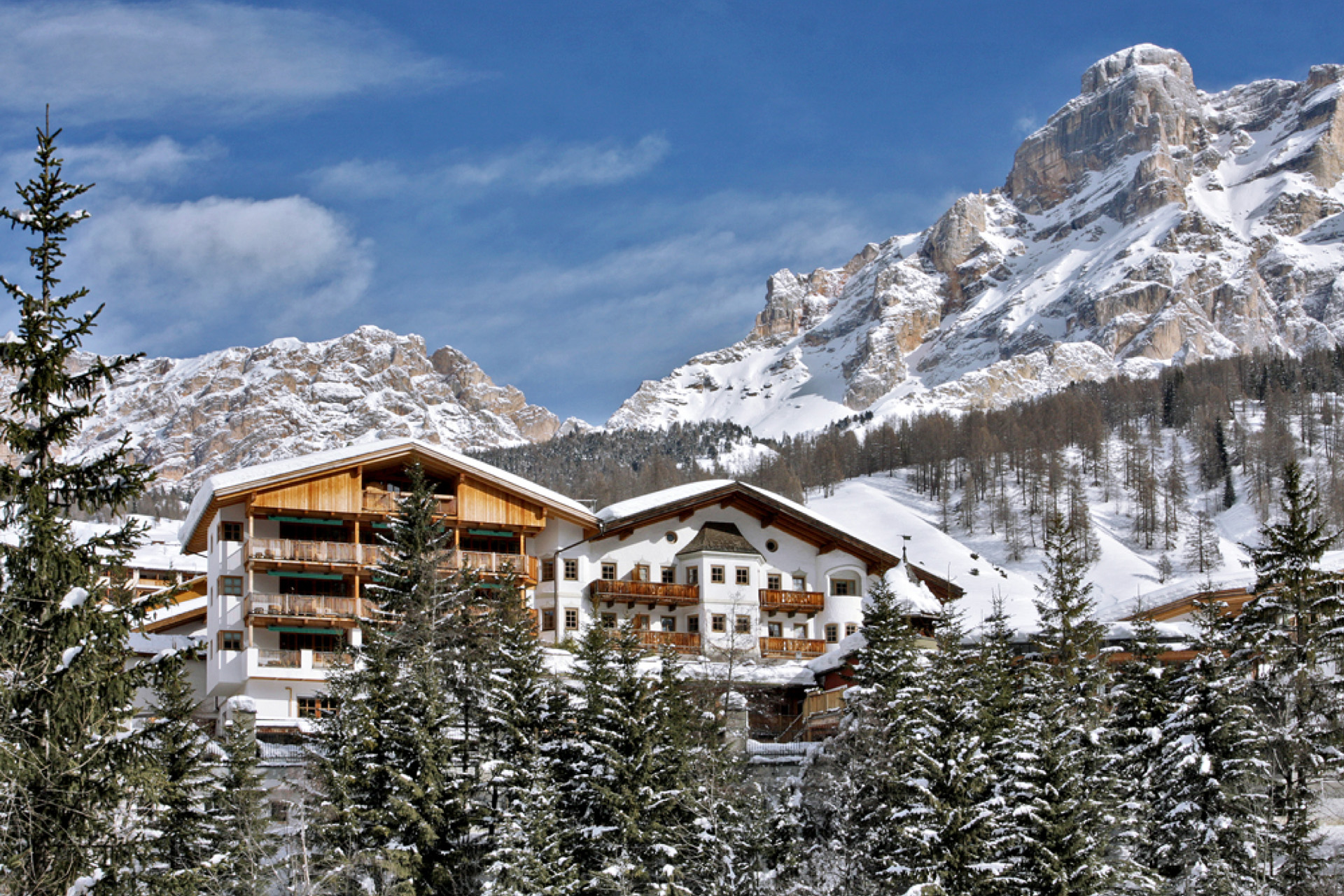 The Queen of the Dolomites: Rosa Alpina – Hotel Review
---
Mary Lussiana checks into this family-owned, Italian diamond
Italy's mountain hotel, Rosa Alpina, is still at the top of its game – and 2023 sees its full entry into the Aman Resorts brand. Mary Lussiana checks in.
Read the C&TH Responsible Tourism Guide
Hotel Review: Rosa Alpina, Italy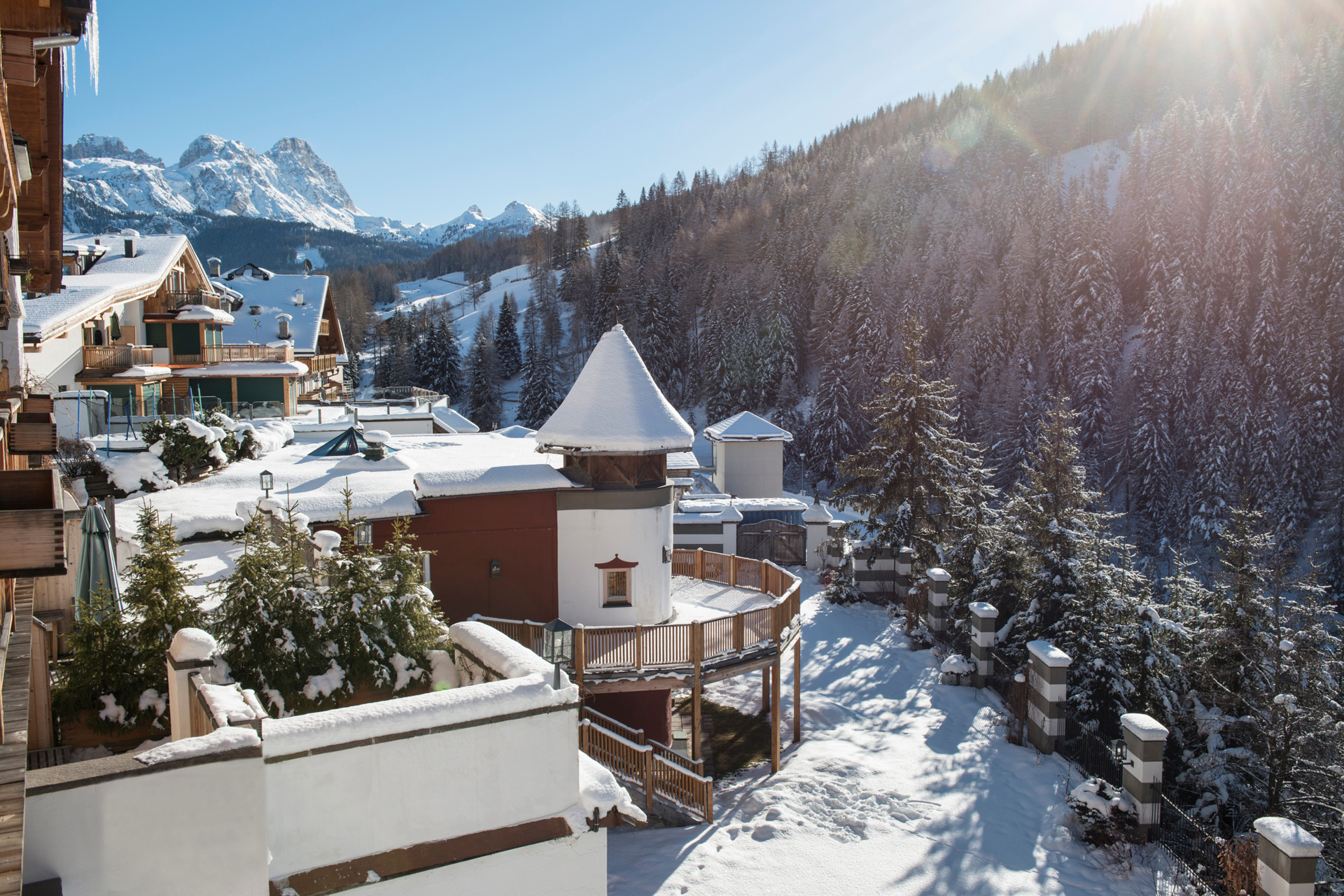 STAY
Of course you come for the skiing in winter, or the mountain walks in summer – but actually, if you choose the Rosa Alpina, you also come to enjoy time within the welcoming (predominantly wooden) walls. 
A legend of a hotel, the Rosa Alpina has been in the hands of the same family for three generations. The current owners, Hugo and Ursula Pizzinini, are impressively hands-on, ensuring an atmosphere of a warm family home, and always ready to find that elusive stray ski glove or advise on the best route through the mountains they grew up in. 
There are 52 rooms here, some with a log fire, some with a hot tub. Beds come with carved wooden bedheads in traditional mountain style, with plump, soft duvets and views out to the prettiest 18th century church ever, complete with an onion dome. 
There is a spa, with treatment rooms using Aman's excellent skincare range, as well as an indoor pool for families, and another, adults-only spa, also with an indoor pool, a yoga room, steam room and gym. There is also a cinema (with DVDs and popcorn on demand), a library and a billiards room.
DO
Always innovative, the Pizzinini's have introduced a number of interesting packages at Rosa Alpina. There is mindful skiing – which, when the sun shines and the snow sparkles silent and white around you, is one of the most uplifting things to do. 
Those who prefer to feed the body rather than the mind, though, should book in for the Ferrari Trento Safari. Starting with a glass of bubbles at Rifugio Bioch on the ski slopes, you go with an Alpine guide to picnic in the snow. A table is carved out of the ice, and a very chilled bottle of the classic method Ferrari Trento (the official toasting partner of Formula 1) is served alongside food.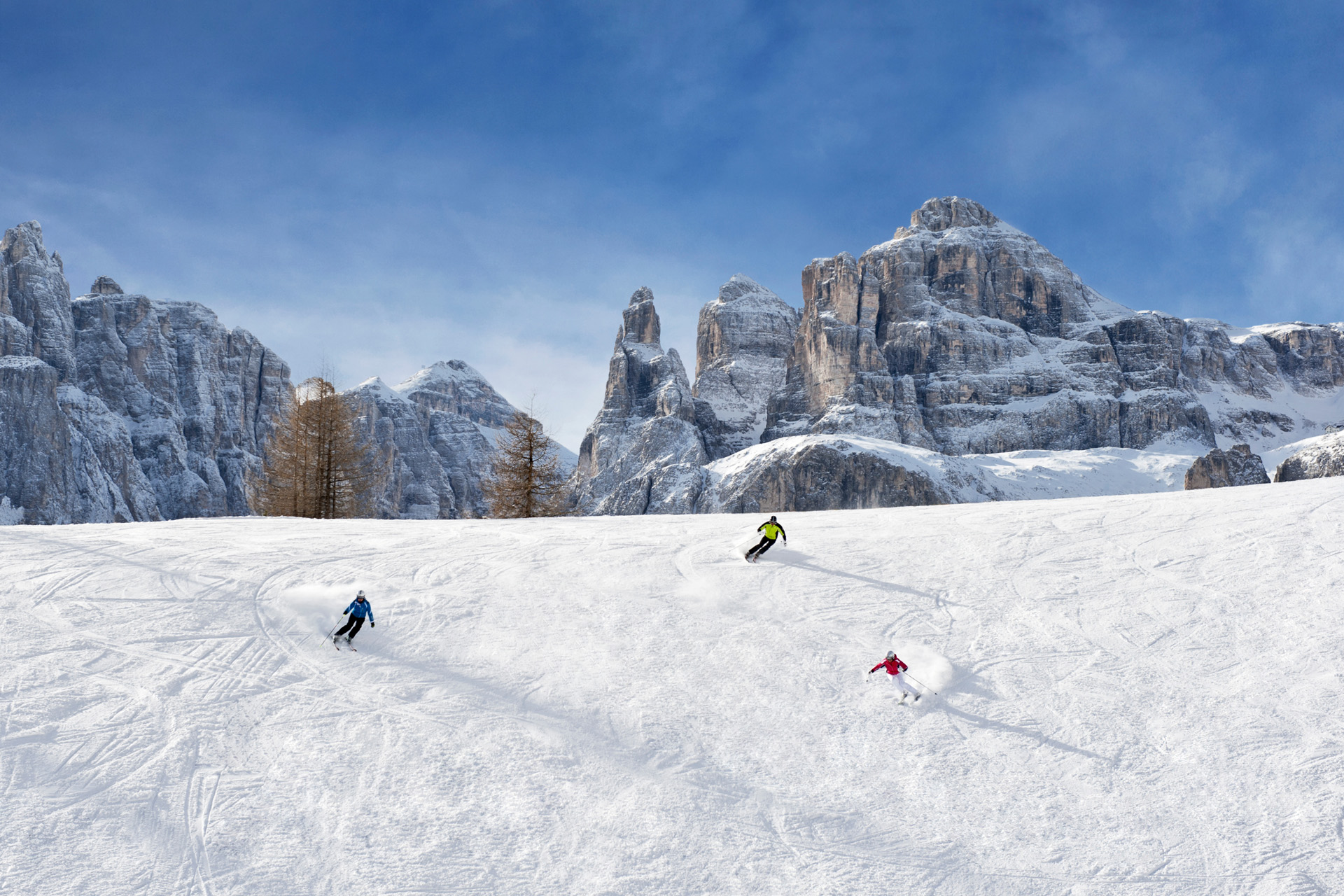 Rosa Alpina is well equipped for skiing, with a storage room and a ski service which can look after your ski gear and deliver it straight to the shuttle on request. A shuttle from the hotel can take you to the nearest ski lift at Piz Sorega. The skiing is wonderful, with 500 kilometres of connected runs. If you want to explore further afield, Venice is less than a three hour drive away.
EAT
The highlight of any stay here must be a table at the three Michelin starred St. Hubertus Restaurant. With Chef Norbert Niederkofler at the helm, dishes here are all about 'cooking the mountain'. This isn't for those who prefer their meals laced with lobster and caviar, but rather for gourmets who can appreciate how Niederkofler can elevate humble ingredients into the sublime, and remain completely sustainable. Try his ravioli with rabbit and kohlrabi, his risotto with stracchino, wild garlic and bernia, or his mountain pine marshmallow, and you will see. 
Save another time, though, for the excellent pizzas served in the Wine Bar & Grill most evenings. Wood-oven baked, they come with toppings such as raw Burrata from Puglia and anchovies or parma ham with shaved parmesan. Alongside, dishes such as roasted Alpine char with celery root sauce or home-made tagliatelle with game ragout ensure there is something to keep everyone of any age happy. Happiness is something they do very, very well at Rosa Alpina.
BOOK IT: Double rooms start at €545 including breakfast. rosalpina.it