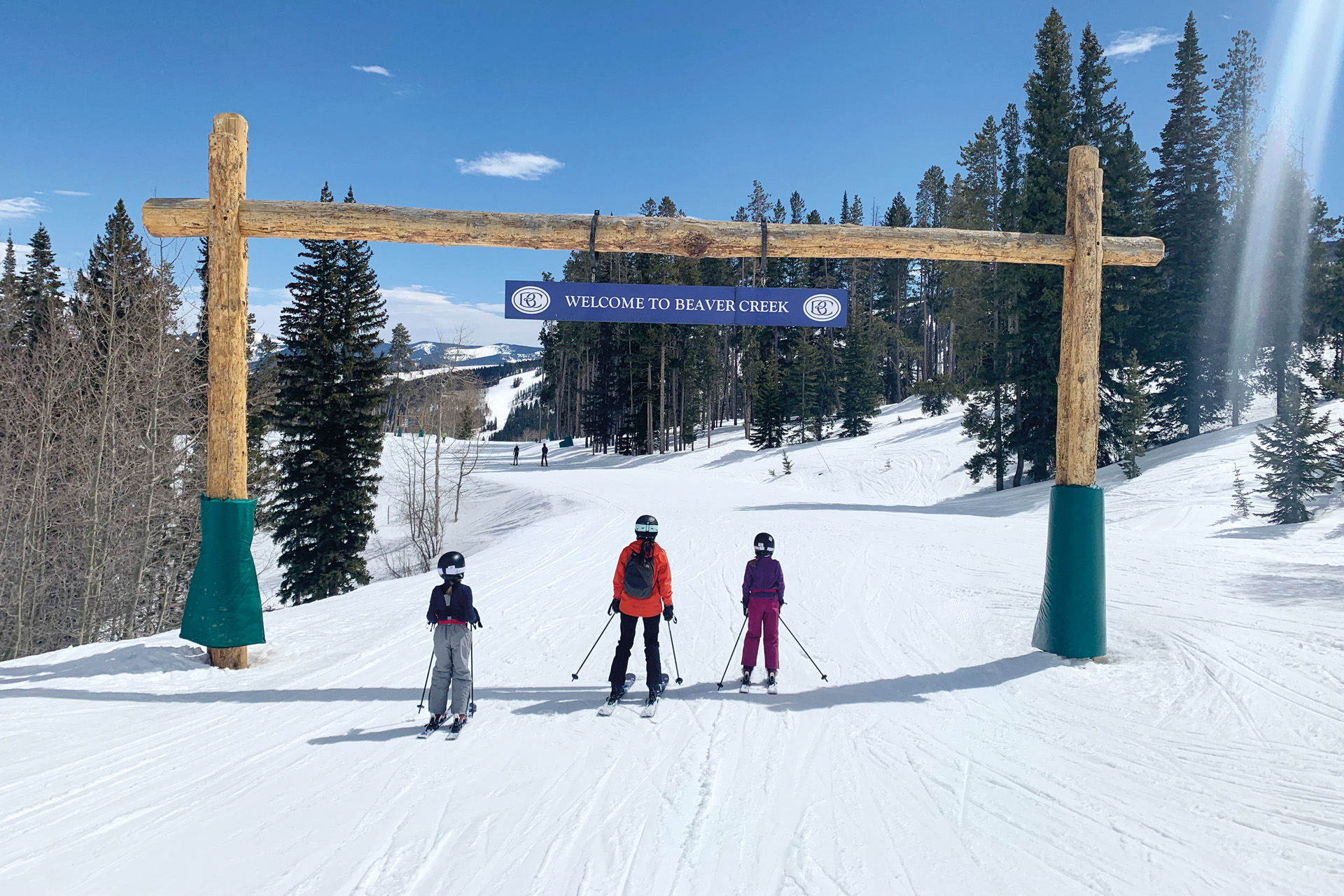 Star Spangled Slopes: A Guide To Skiing in Vail, Colorado
Bored of Europe's chalets? Try the US' epic slopes
Skiing in the epic terrain of north America is rather different from the slopes of its European cousins. Felix Milns packs up his family for a first-class trip skiing in Vail, Colorado.
Read the C&TH Responsible Tourism Guide
A Guide To Skiing in Vail, Colorado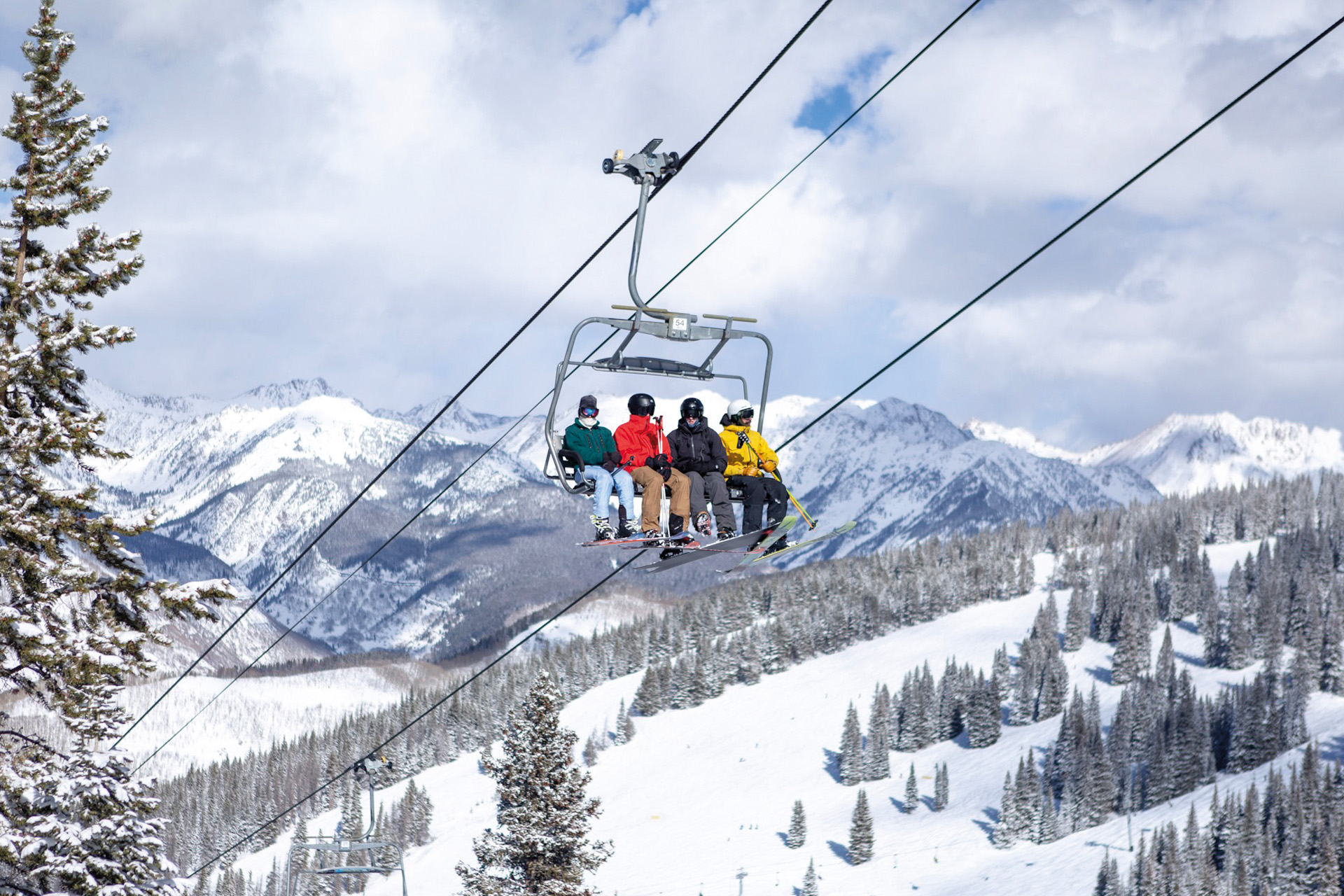 Celebrating its 60th anniversary this winter, Vail has long championed family skiing in North America, so it was a natural choice for our first stateside family ski trip. Fittingly we were staying at The Lodge, the very first hotel built in Vail village. In those days, The Lodge essentially was Vail village; today, the heated streets of the pedestrianised resort are lined with fashion boutiques, art galleries, cutting edge restaurants and live music joints.
The story of skiing in Vail began when two ski patrollers from Aspen, Pete Seibert and Earl Eaton, set out to create the 'next great ski mountain'. Pete had fought in the Second World War with the 10th Mountain Division and had completed ski mountaineering training near Vail, and the vision of those mountains had stayed with him for 20 years. What he eventually re-discovered were the hallowed back bowls, a sequence of steep north-facing bowls linked like a daisy chain, but miles from the nearest infrastructure. To access them they first needed to develop the front side, not to mention a healthy dollop of investment.
That first winter, lift tickets cost $5 for a skeleton offering of one gondola, two chair lifts, eight ski instructors and nine runs. By the end of the sixties President Ford was a regular visitor and today it's not only the third largest ski mountain in the US, but Vail Resorts now own 37 different resorts across North America and beyond. This year they added their first European resort to the roster, with the acquisition of Andermatt in Switzerland.
As Vail resorts have grown so has the concept of the mega ski pass. While rival Aspen has rolled out the Ikon pass, offering access to 45 different resorts across North America and beyond, the Vail Epic Pass covers all 37 of the Vail resorts plus access to over 20 more partner resorts worldwide, including the Trois Vallèes, Verbier and St Anton.
Two of the key differences between skiing here and Europe is the treeline is much higher in the Rockies, and there is no such thing as off-piste. All of the in-bounds terrain is avalanche controlled and the trees, which run all the way up to the 3,400m summits, are thinned out and 'gladed' to create gladed tree skiing areas next to beautiful wide-open pistes dotted with individual trees and small copses. It's a very different feel to following a tightly cut piste through the trees in the Alps, and defines how skiing is taught here.
There are kids' adventure zones in each of the separate mountain areas, with twisting trails running through wigwams, old wild west shopfronts, mini jumps and switchback turns, designed not just for fun but as part of a wider philosophy of terrain-based teaching. The instructors use these parks to get kids used to making the tight turns they will need to develop their skiing through the trees, bumps and steeps. We enjoyed them every bit as much as the kids, and after a few days the training paid off as Maisie (12) and Imogen (10) were confidently bouncing though powdery moguls, whooping with delight.
There is a huge amount of terrain to cover, with flank after flank of beautifully groomed runs, adventure parks and glades, the skiing really is world-class. And that is before you even get to the back bowls. Skiing these remote descents feels like a real adventure, especially when you catch sight of an elk wandering through the woods.
When you commit to flying across the pond to ski it makes sense to explore more than one resort, so we opted for a twin-centre stay, splitting our time between Vail and nearby Beaver Creek, which proudly proclaims itself the 'World's Best Luxury Family Resort'.
Set on a smaller scale, the heart of the pretty purpose-built village is an outdoor ice rink, surrounded by comfy seating areas and outdoor fire pits, where fresh cookies are handed out after skiing every day. It's a charming ski-in ski-out village famous for the Birds of Prey Downhill, one of the fiercest men's courses on the world cup circuit. Thankfully there's also plenty of intermediate and family-friendly terrain to balance out the double diamond blacks.
New for last winter was McCoy Park, a gentle bowl with two new lifts in another Elk protected area. Wildlife is never far away here: some of the glades of the Grouse mountain sector were closed during our stay as a mother and baby moose were on the loose, and that connection with nature is celebrated at Zach's Cabin, an elegant rustic cabin where you can catch a sunset snowcat up to for dinner.
The sleigh ride takes you up through the interconnected roots of the Aspen trees above the Ritz Carlton at Bachelor Gultch, to the cabin where 12m high ceilings and a monumental stone fireplace form a glorious backdrop to a dinner of Bison short ribs or Colorado beef tenderloin. It's a rare example of great on-mountain dining; while you can eat spectacularly in the village bases, the giant self-service refectories on the hill in both resorts are a far cry from the family-run mountain restaurants of the Alps. It's best to accept this head-on and come to enjoy the scenery, service and world-class skiing – that tartiflette can wait for another season.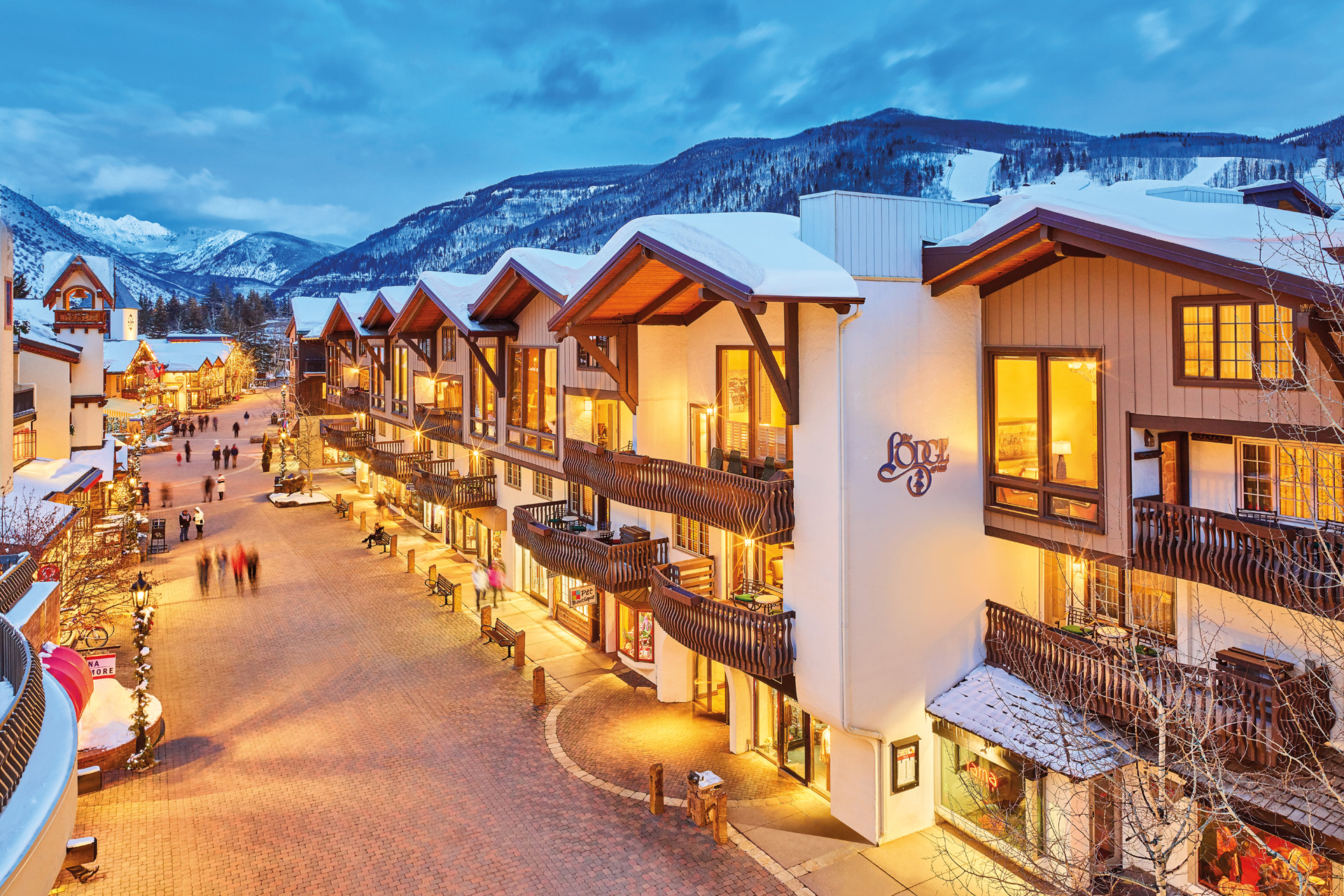 The Rise of the Mega Pass
Anyone considering going skiing in Vail should look into pre-booking ski passes as early as possible, as prices steadily rise the closer you get to winter. It may even be worth buying a season pass, as this will also give you a week's skiing in Les Trois Vallèes, unlimited skiing in Andermatt, and
multi days in Verbier, St Anton and beyond. Not to mention Japan. 
Taking this into consideration, the Epic season pass is incredible value. Prices start from $859 (if bought early), but the flip side is extremely high lift ticket passes in resort, and large crowds of day skiers on bluebird powder days. As more and more resorts partner with the Epic or Ikon pass, the trend looks set to continue.
BOOK: Visit the website more information on all available passes, which also include a 20 percent discount on group ski school lessons and equipment hire. epicpass.com
BOOK
The Lodge at Vail costs from $635 room only (based on two people sharing a King Room). vail.com
Osprey Beaver Creek costs from $547 room only (based on two people sharing a King Room). beavercreek.com