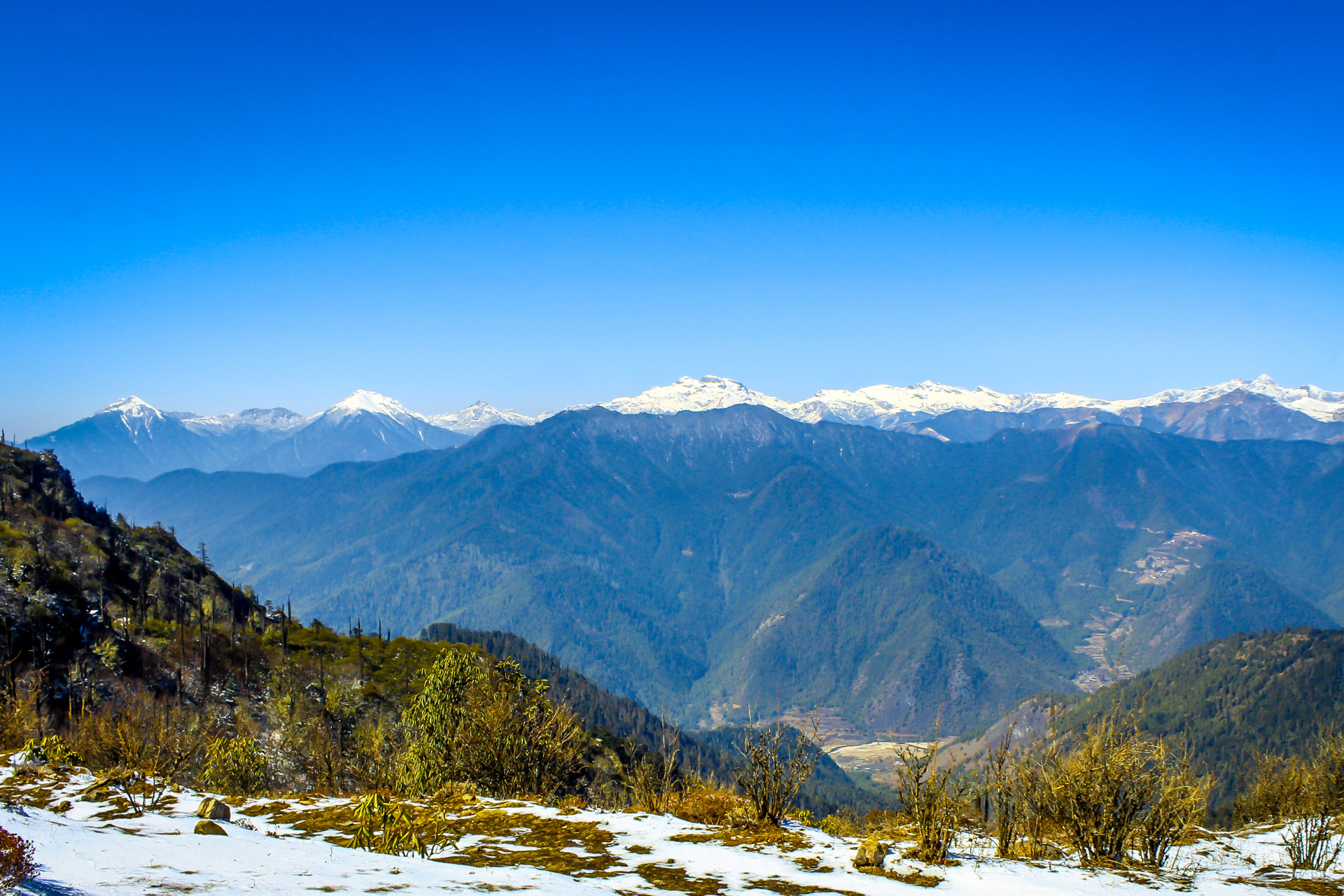 Running: Bhutan's Beautiful Marathon (& The UK's Most Picturesque Runs)
---
Bhutan's challenging ultra-marathon 'The Snowman Race' will draw attention to climate change
Fancy a trip to Bhutan? Runners, you're in luck. The Himalayan nation is set to host its first ultra-marathon, a 222 kilometre behemoth and considered one of the world's most challenging runs. It is being hosted in an effort to raise money for climate change. Here's everything you need to know – plus, the UK's most scenic marathons for those looking for a run with a view a little closer to home.
Read the C&TH Responsible Tourism Guide
The Snowman Race: Bhutan's New Ultra-Marathon
If you've ever fancied trekking across the Himalayas, Bhutan is offering a new way to do it: an ultra-marathon following the Snowman Trek. The historic Snowman Trek, extending from Laya to the high Bhutanese Himalayas, is one of the most difficult trails in the world, completed by fewer people than the Mount Everest trail.
This October (13–17), the inaugural, five-day endurance extravaganza will take pace in an effort to raise awareness for climate change. Across the trail – which usually takes 20 days to walk – 31 participants will traverse 222 kilometres, including some of the world's most fragile ecosystems that will be negatively impacted by climate change. The new Snowman Race is inspired by the King of Bhutan's agenda for the conservation of natural and cultural heritage, aiming to shine a global spotlight on the climate crisis and highlighting the urgent need for action on a global and local scale.
Surpassing Nepal's Everest Marathon, The Snowman Race will be the world's highest run, with runners reaching heights of 5,470 metres above sea level. Beginning in Gasa, runners will traverse Lunana's breathtaking glaciers, one of Bhutan's most remote areas. Then, over to the base of Gangkhar Puesum, the world's highest unclimbed mountain and Bhutan's tallest peak, before reaching Gophula's lofty heights and a descent into the valley of Bumthang for the finish line. snowmanrace.org 
Fancy something a little closer to home?
The UK's Most Scenic Marathons
Even if the UK is yet to launch its own climate crisis marathon, there's nothing stopping marathoners running for an eco cause. If you prefer your runs with a view, performance footwear brand HOKA have researched into the UK's most picturesque marathons…
Featured Image: Chele La Pass, Paro, Bhutan (c) Getty.