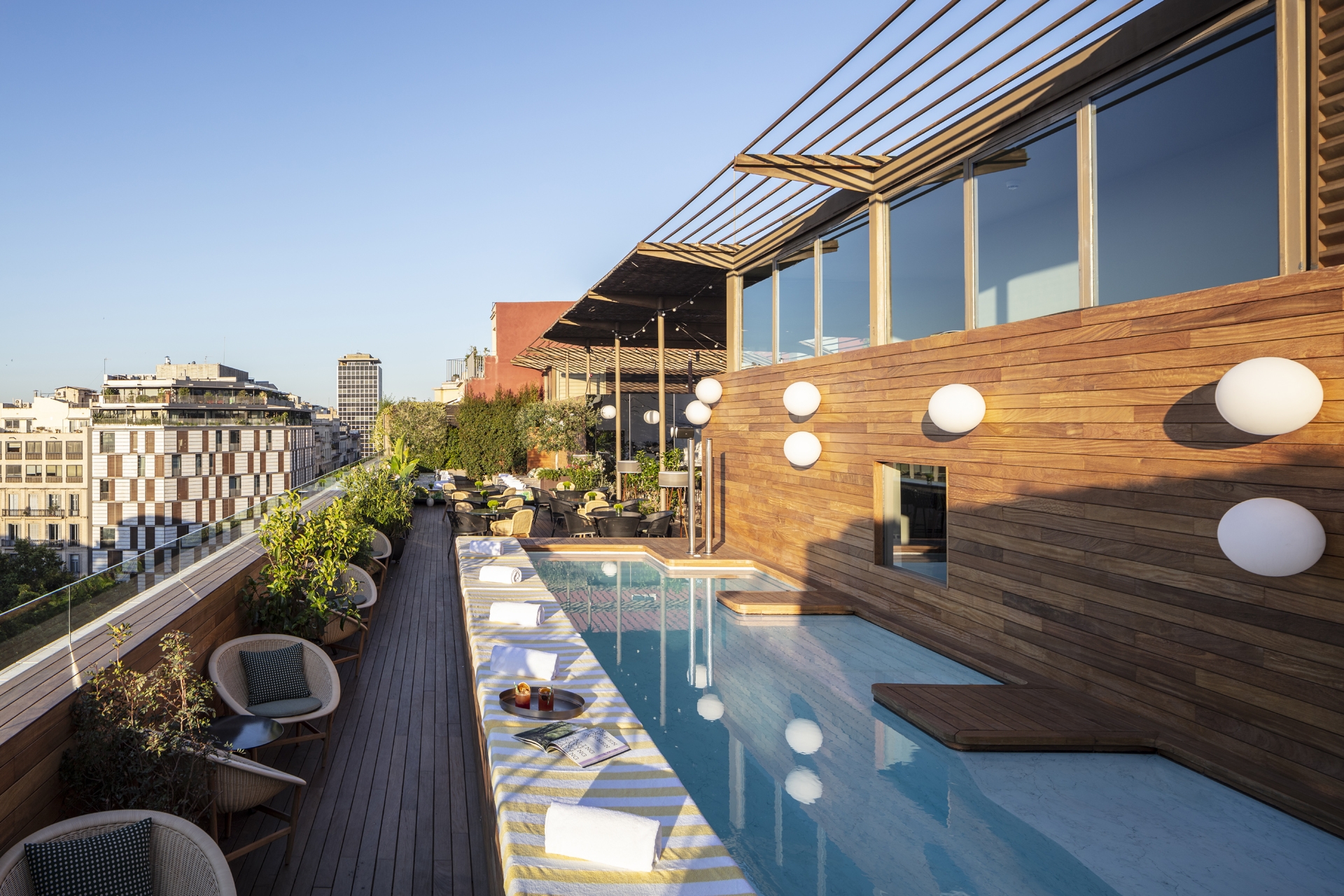 REVIEW: Sir Victor, Barcelona
Prepare to be swept off your feet by the Sircle collection's fourth hotel
Moments from the Passeig de Grácia, Sir Victor blends the best of work, play and spa weekend-worthy relaxation
If Sir Victor were a person, he would be the co-founder of the latest hit tech start up. Cool but classic; newly minted but impeccably stylish; suavely turned out in crisp linen at all times, with a sharp taste in art, music and design, and always wafting the scent of leather and verbena.
Do you have a crush yet? Meet the fourth addition to the uber-hip Amsterdam-born Sircle hotel collection, situated just a few steps from the Passeig de Grácia. Set across five floors it has 91 rooms, all topped off by a slick rooftop bar and slimline pool where you can indulge in the best negroni in town overlooking Gaudi's La Pedrera.
Following in the footsteps of Sircle's other ventures, Sir Victor puts its own millennial spin on hospitality with menus straight out of Ottolenghi upstairs, a gym packed with the latest techy machines downstairs, and an interior composed from cool, polished concrete, contemporary undulating lines and velvets in smoky hues. Beyond simply outward appearances though, there's plenty to discover within. As with all good holiday romances, Sir Victor will give you a new outlook on the Catlonian capital, whether you're here to work, play, or grab some downtime in the slickest spa in town.
REVIEW: Sir Victor, Barcelona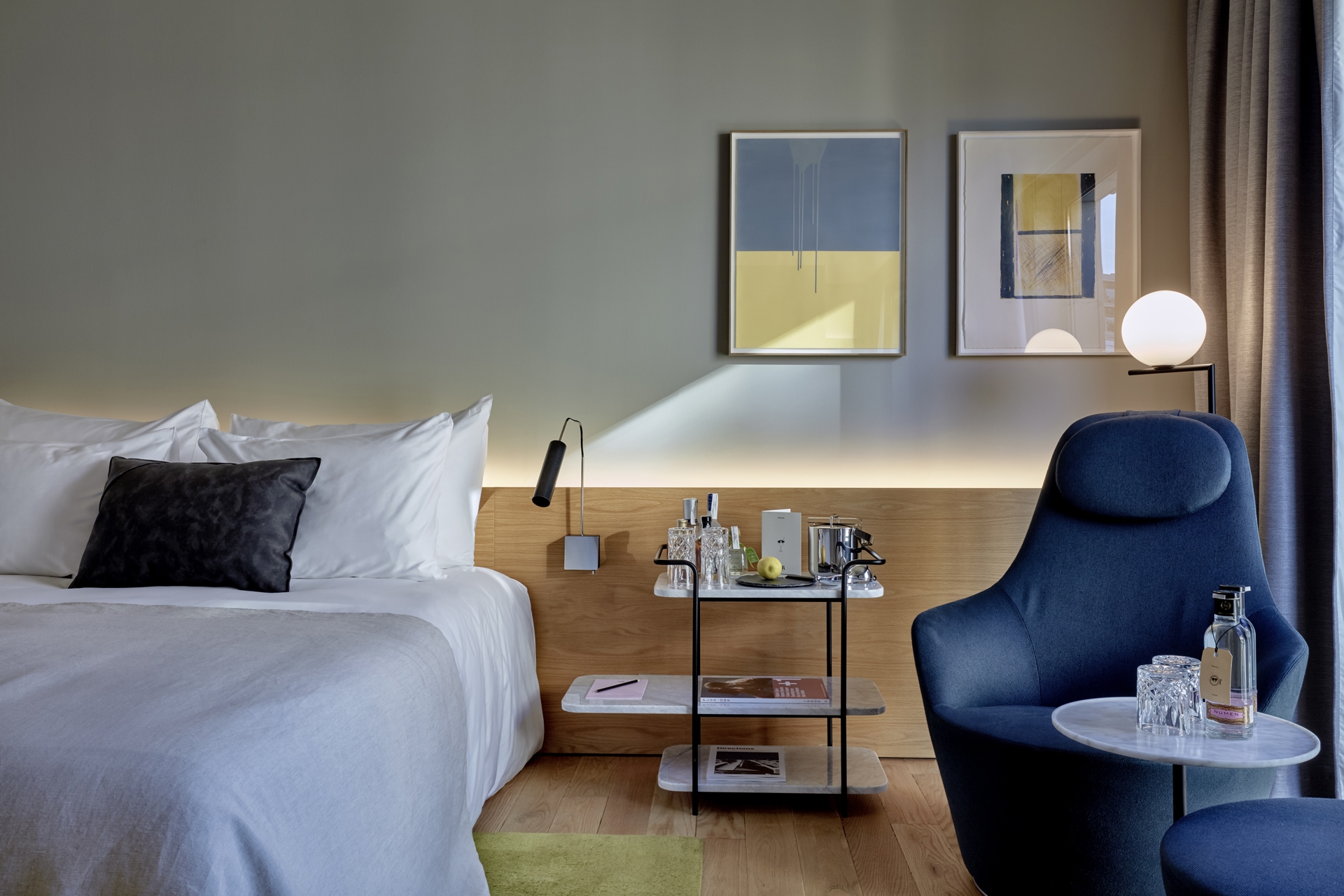 STAY
Staying true to Sircle's Amsterdam roots, bedrooms favour restraint, sculptural furniture and an ashy palette. Softening this tried-and-tested formula a dash of comfort comes from warm lighting, curvy shapes and layered textures of brass, wood, and mirror. Pops of blue, green and yellow nod to Barcelona's vibrancy, along with quirky touches like vintage art books propped atop dressing tables. Room options range all the way from 'Sir Petit' to a palatial 'Sir City' suite, but whatever your budget you're unlikely to be disappointed. The same 'design first' ethos suffuses every room big or small, and all guests benefit from flatteringly-lit bathrooms lined with Zenology body products, crisp cotton sheets and marble bar trolleys stocked with Mare gin and chunky crystal tumblers.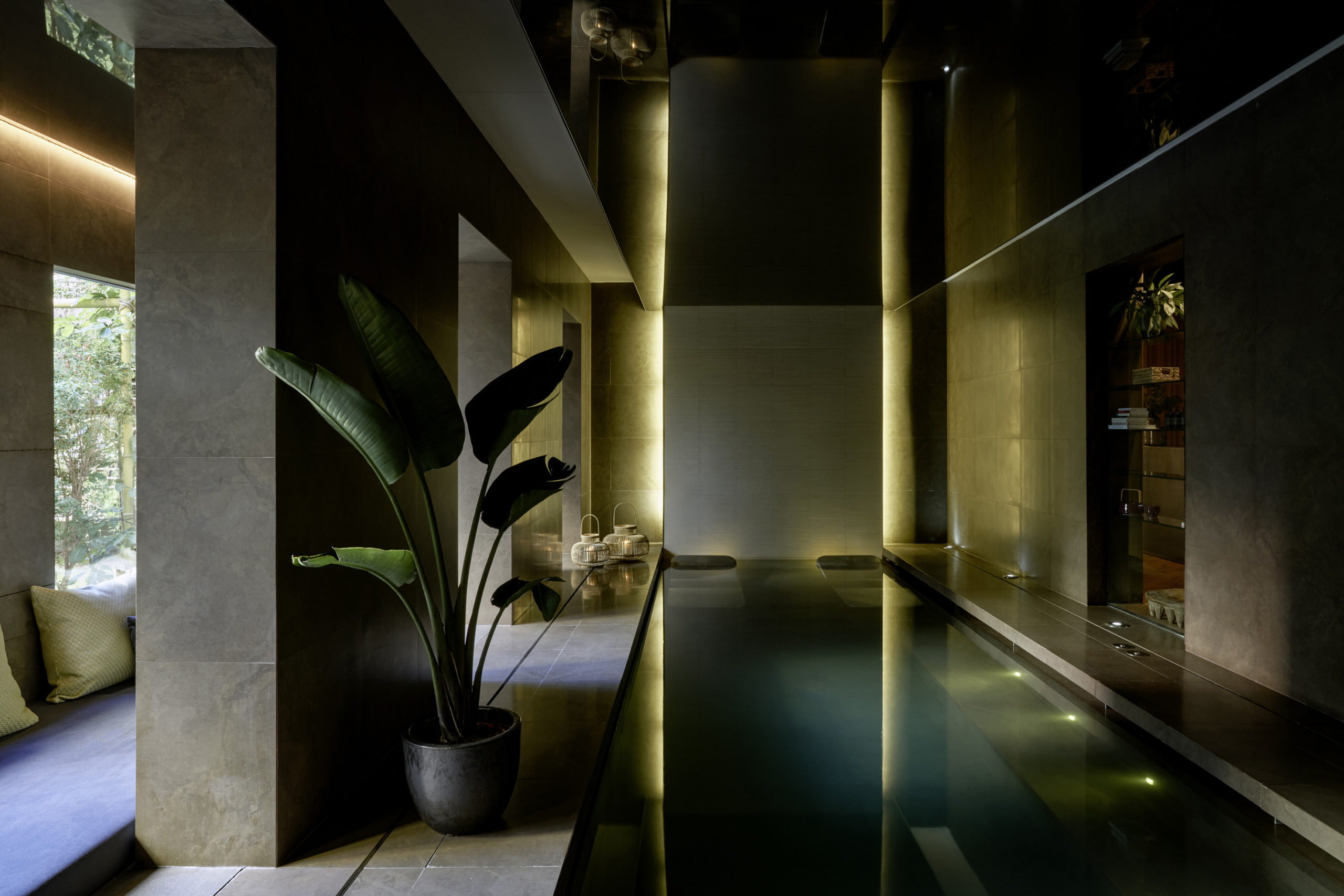 DO
Lovers of culture and art will have a tough time narrowing down a to-do list. From Gaudi's architectural art to galleries brimming with modern masterpieces and historical Gothic quarters, this is a city with something to see around every corner – and Sir Victor is minutes from the action.
Accordingly, the ethos has been designed to fit around the city breaker who prefers to spend their days strolling the streets and traversing art destinations. An energizing start to the day is taken care of by a breakfast selection of pastries, fruit, cooked options from the menu and cold press juices (the 'hangover cure' is a god send). If by lunch you need  to pause, refresh and reset, the rooftop pool, dotted by yellow striped sunloungers and within reaching distance of the bar, is the best place in town to cool off – with the bonus of being able to order a salad or grilled rib eye to your lounger.
After a hard day's sightseeing, wind down to the ground floor and you'll find Sir Victor's dedicated shrine to wellbeing. The spa is all undulating wood and mossy granite, wrapped in soothing shadow and low amber lighting. A few hours in the serene indoor pool, steam room or sauna will see to it that you emerge a new person – especially if you also opt for one of signature vegan facials or massages.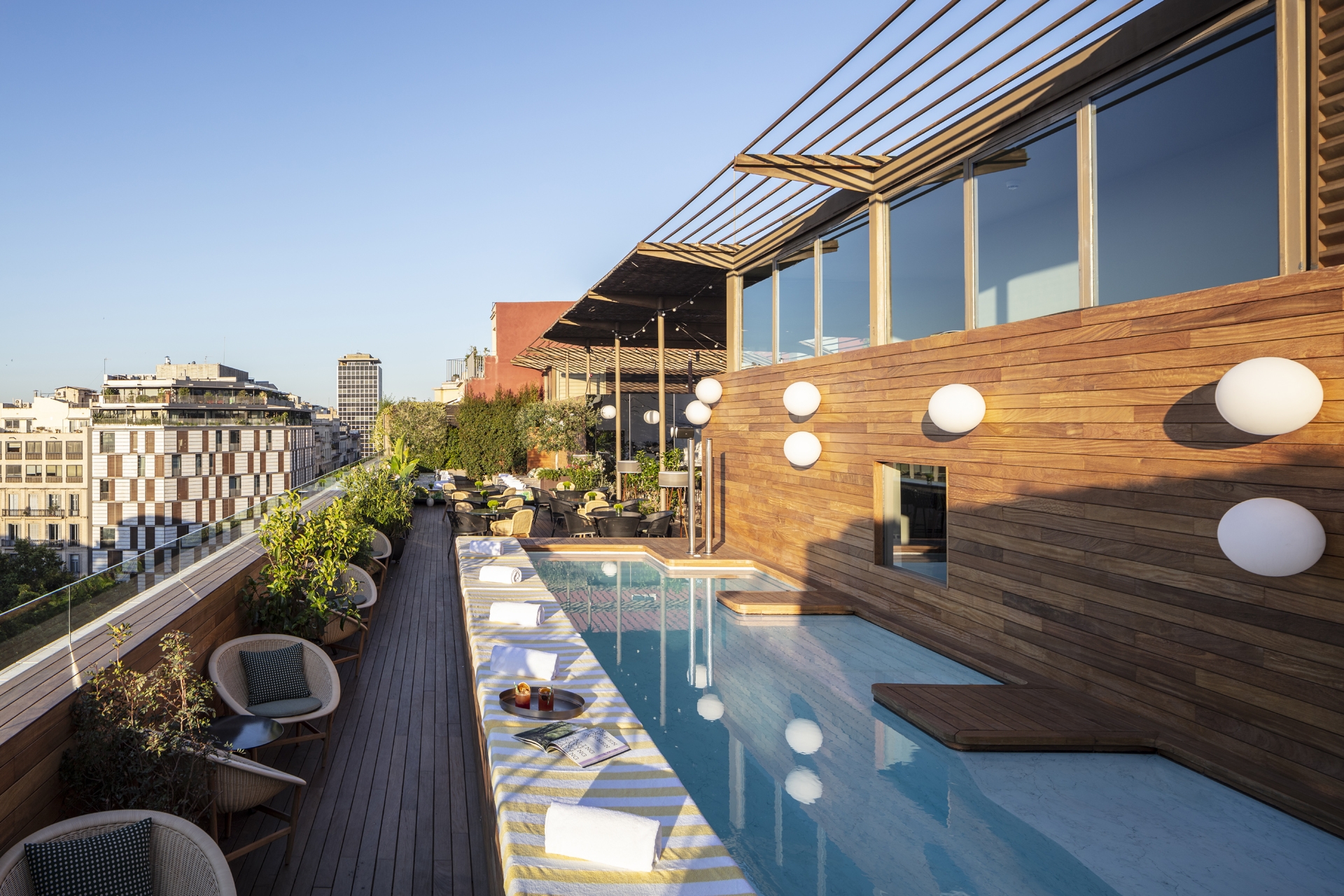 EAT
Wisely, cuisine leans towards a light and breezy Mediterranean persuasion which will appease health fanatics and foodies equally. Up on the rooftop dishes favour a casual, coastal vibe with a whole menu of salads alongside small plates, steaks and sandwiches. By evening, MR PORTER on the lower ground floor opens its doors to a cosmopolitan crowd, conjuring a more sultry atmosphere with curved leather banquettes, smoothly-lit marble and mahogany and cognac shades.
Steak is the focus, but a wood fired oven brings the convivial atmosphere with laidback vegetarian and seafood dishes. While you wait for your chateaubriand or Japanese Wagyu, enjoy a spot of people watching with a cocktail from the extensive list.
FINAL WORD
Blending slick Nordic style with smooth Spanish looks – Sir Victor really has it all. If you're looking to fully immerse in the historical beauty of Barcelona while enjoying first class service and all of the amenities and wellbeing facilities you'd expect to find in central London, you're in luck. Sir Victor is sure to sweep you off your feet.
BOOK IT: From €238 in low season. sirhotels.com
READ MORE
Barcelona Weekend Guide / Eco-Travel Trends / Review: Mandarin Oriental