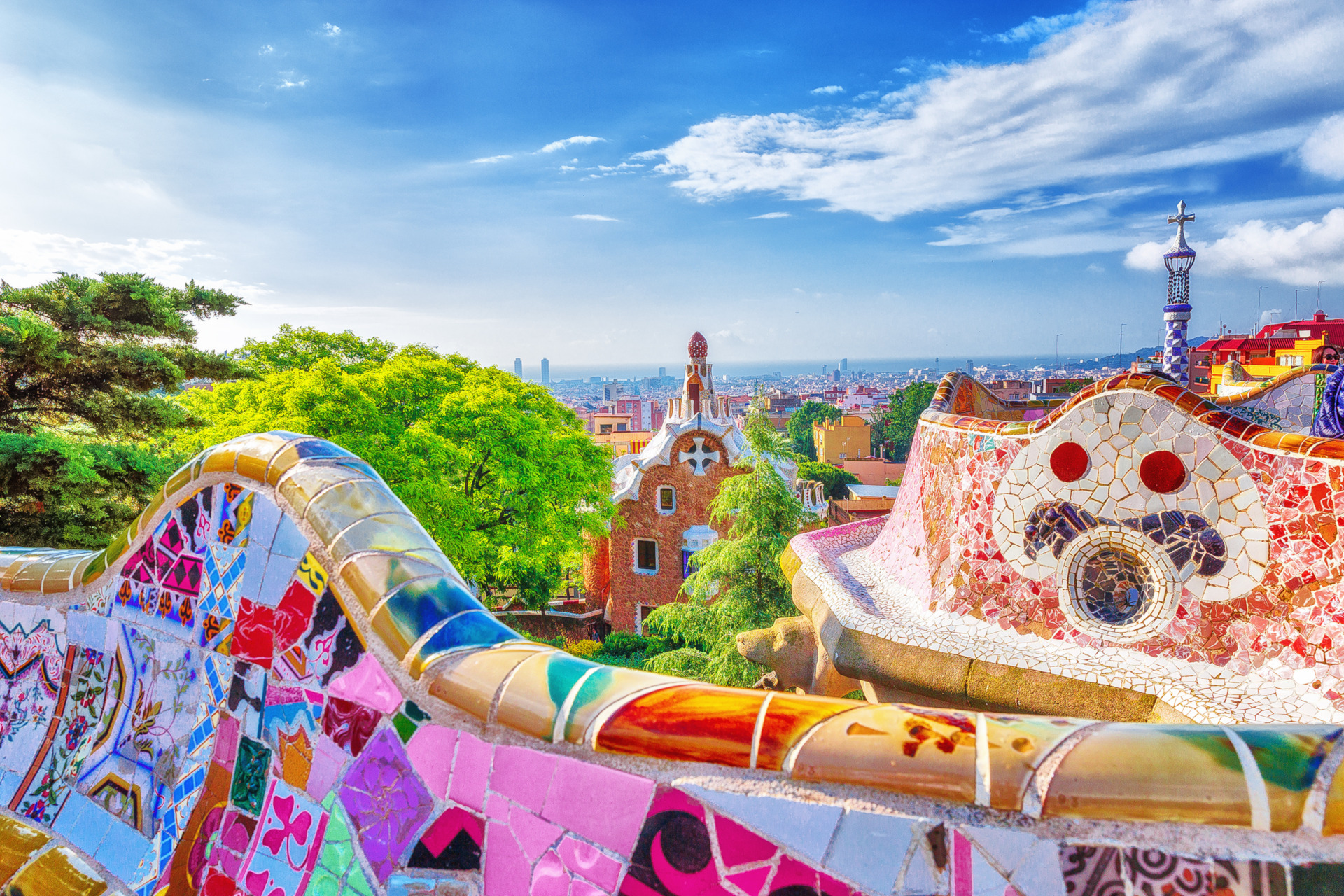 The Weekender: 48 Hours in Barcelona
Experience the stylish Catalan capital through a Utopian lens
In today's time-pressed world, short holidays are more popular than ever. The downside? Shorter trips can be stressful – we want to fit in as much as possible in a short space of time, while at the same time relaxing and recuperating: the ultimate modern day conundrum.
With its iconic architecture, world-class food scene and golden beaches, Barcelona makes the perfect weekend city break – particularly when experienced through a Utopian lens.
Barcelona is a crowd pleaser of a city: sunny climate, cosmopolitan feel, cultural hub, bustling art scene, and streets lined with breath-taking works of architecture. Energetic, stylish and relaxed, there's something for everyone in the self-confident Catalan capital, whether you're into food, art, or chilling on the beach with a glass of sangria…
The Weekender: 48 Hours in Barcelona
STAY
Located just a stone's throw away from the boulevard of Passeig de Gràcia, Almanac Barcelona is a true gem. Being a design-focused hotel, it's well-placed in the exclusive Eixample neighbourhood, home to a number of modernist buildings – and conveniently close to both Las Ramblas and the historic old town.
Almanac has the grandeur of an upmarket five-star hotel with the warmth and charm of a small boutique – a winning, and often hard to find, combination. There are 61 rooms and 30 suites, all featuring king-sized or twin beds, huge smart TVs and spacious Ibizan marble bathrooms with standalone rainfall showers. We stayed in an Almanac Suite, complete with a living room and custom reading nooks placed in floating bay windows, where guests can sit and watch the hustle and bustle of the Gran Via as the Spanish sunlight pours in.
But this isn't the only spot for catching a good view: the Azmuith rooftop bar on the 8th floor looks out over the city, with views of the Sagrada Familia, Mount Tibidabo and beyond. With its cocoon-shaped sofas, Azmuith is the perfect setting for evening cocktails – particularly during the summer months, when the rooftop pool opens exclusively for hotel guests.
Other hotel facilities include a private chauffeur service on request, a small wellness area with a steam room, sauna, relaxation room and treatment room, and a 24-hour gym. Utopian look for hotels which incorporate technology into their services, and Almanac ticks the box there, with concierge hosts available 24/7 via in-room smartphones and tablets, which you can use to arrange bespoke experiences across the hotel and city.
Stays in a Gallery Room at the Almanac Barcelona start from £172 per night. For further information, visit almanachotels.com
EAT
Our Utopian itinerary took us to some of the city's finest restaurants, including the very glamorous private members' club One Ocean Beach Club. Perched within the superyacht marina in Port Vell, it's an idyllic space offering unparalleled views of the Mediterranean. You could go for the setting alone, but the food is equally impressive, with an extensive selection of beautifully presented fresh fish and seafood dishes.
If you're keen on fish you should also try Boca Grande, one of the trendiest restaurants in the city. The baroque-style interiors are very unique, particularly the bizarre bathroom-cum-dancefloor: an other-worldly space complete with a wall of mirrors and DJ blasting out tunes. Word of warning: it's definitely not cheap, but the food is high quality. The extensive fish-focused menu offers everything from sashimi to lobster, with a dedicated oyster bar and wide selection of wines grandly displayed on glass shelves around the restaurant walls. After dinner head upstairs for cocktails at Boca Chica, a safari-chic bar which attracts high-end Catalan crowds.
Of course, Barcelona is bursting with tapas bars, both Michelin-starred restaurants and cheaper family-run spots. Tapas 24, helmed by one of the city's most famous chefs, Carles Abellen, is one of the best – you'll most likely have to queue, but it'll be worth it. Línia, the grand high-ceiling dining room in Almanac, also offers a stellar tapas-style sharing menu in the evenings. Highlights include a 24-hour cooked, melt in your mouth, beef with sweet potato and shallots, croquettes with a mushroom filling, and some particularly impressive desserts such as a white chocolate mousse with lemon and matcha. Though it's a set menu, staff are more than happy to offer alternatives if certain dishes don't take your fancy.
SEE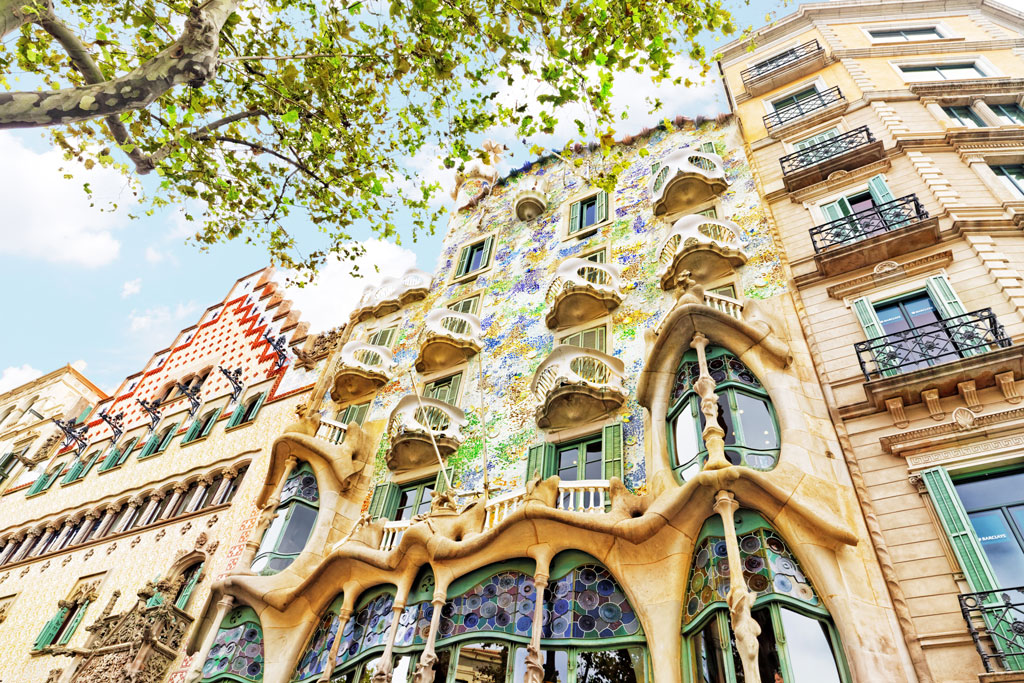 Barcelona is famed for its stunning architecture, with a charming mixture of old and new. Strolling round the city you'll pass endless buildings to marvel at, many from the modernist era, a turn of the 20th century movement spearheaded by architect Antoni Gaudi – the man behind the iconic Sagrada Familia. By far the city's most famous landmark, this famously unfinished cathedral is a project of incredible scale, drawing in millions of visitors each year. Though this means it's pretty much always packed with tourists, the Sagrada Familia should be on every visitor's list. Utopian pre-booked us onto a tour, which allows you to skip the hassle of waiting in line – queues can be really long, and who wants to waste hours of precious holiday time?
The Gaudí House-Museum, located within the beautiful hillside Park Güell, is also worth a visit. Gaudi's home for almost 20 years, it now stands as a historic museum, housing a collection of furniture and objects designed by the man himself. Walk to the top of the hill for glorious views of the city, and have a walk round Gracia afterwards, a bohemian neighbourhood with lots of trendy bars, shops and outdoor cafes.
BUY
Barcelona is the shopping capital of Spain, with a mix of designer shops, unique Spanish boutiques and markets. El Raval is great for picking up vintage treasures, while the Passeig de Gràcia is filled with glittering high-end stores. For food, head to La Boqueria for an abundant display of the region's finest cheeses, charcuterie and seafood, or Santa Caterina for a market experience free of the crowds.
DO
With so many interesting neighbourhoods to explore, Barcelona is a city best enjoyed by foot. While everyone else is battling their way down the jam-packed, overpriced Las Ramblas, head to one of the old-town neighbourhoods for a wander. There's the lovely La Ribera, home to the famed Picasso Museum, or El Raval, where you can visit contemporary art museum MACBA. These towns are great for discovering hidden tapas bars, many of which have remained pretty much the same for centuries, alongside quirky neighbourhood markets, restored medieval palaces and designer boutiques.
Get lost in the winding medieval streets of the labyrinthine Gothic Quarter, once the stomping ground of a young Picasso. Round here you'll find La Boqueria, one of Europe's oldest markets – the perfect place to stop for a bite to eat while taking in the city sights. Once you get fed up of the crowds, head to La Isabela, a stylish rooftop bar found at the top of Hotel 1898. Located just off Las Ramblas, Barcelona's most famous pedestrian-only street, the bar boasts magnificent views of the city, with comfy sofas, a pool, and great cocktails.
No trip to Barcelona is complete without a visit to the picture-perfect beaches, which stretch three miles east of the city centre. Begin at the Port Vell harbour and meander through the old fishing and restaurant quarter of Barceloneta, making sure to stop for a beachside drink along the way.
There's no denying Parc de la Cituadella is beautiful, but for a lesser known green space outside the tourist trails, Parc del Laberint d'Horta offers a lovely change of pace, with a 19th century building and gardens set around a cypress maze.
Featured image: Getty Images
MORE WEEKEND GUIDES