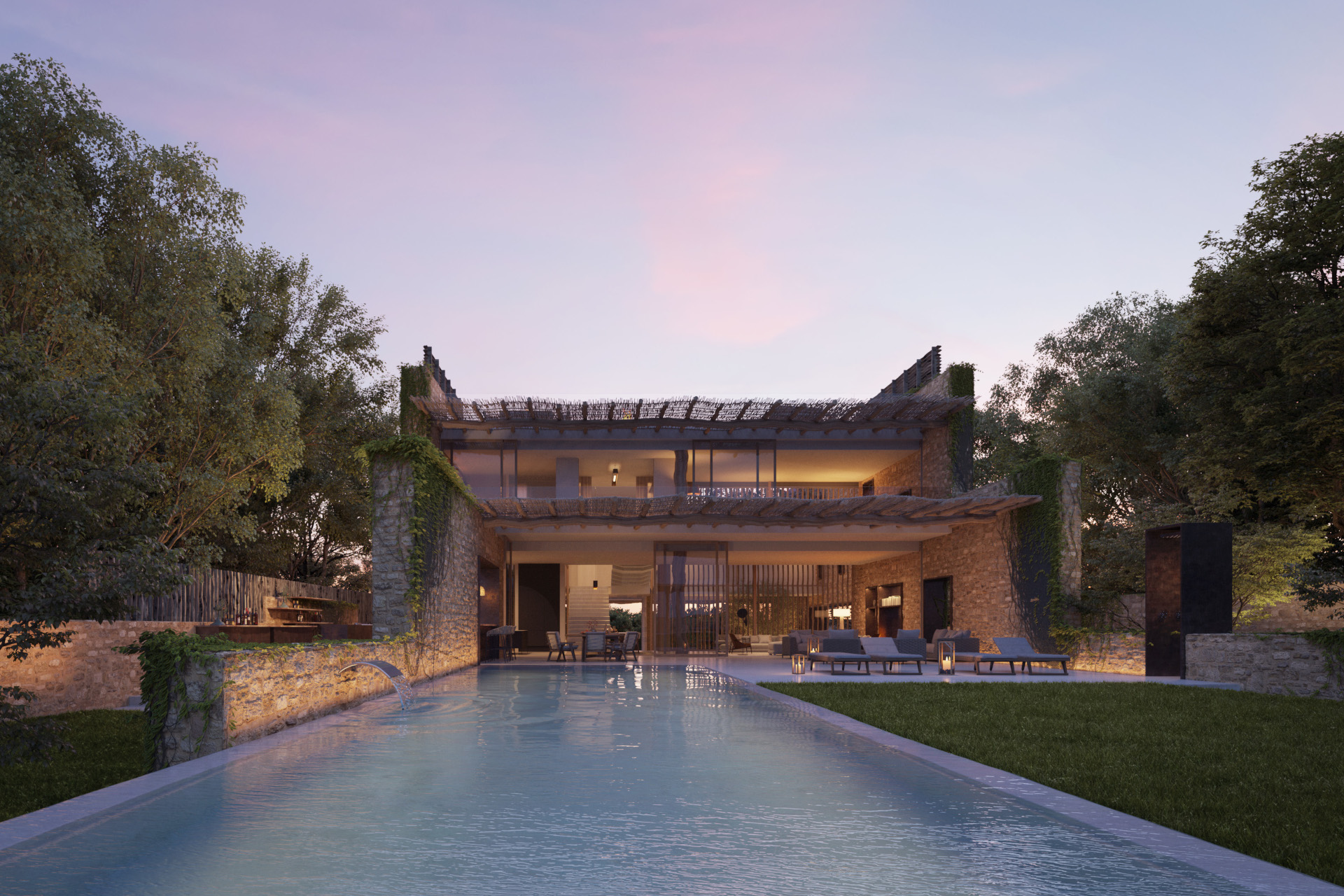 Want to Own Your Own Slice Of Ibiza?
---
Dreaming of turquoise waters, sandy beaches, and the summer sun? With Ibiza now one of the most popular holiday destinations on the UK's green list, we should think you are. But why stop at a holiday when you could own your very own patch of heaven on the Spanish island with Six Senses Ibiza, where luxury and sustainability go hand in hand.
Just Take A Look At This Luxury Cannes Eco-Estate
Six Senses Ibiza
Opening its doors for this first time this month, Six Senses Ibiza is the newest offering from Six Senses Hotels & Resorts. The village-like resort, set over a spacious 20 acres on the northern tip of the island, boasts stunning sea views and direct access to one of Ibiza's best kept secrets, the beautiful Cala Xarraca. The resort currently has five luxury villas and a collection of Villages Residences available for purchase.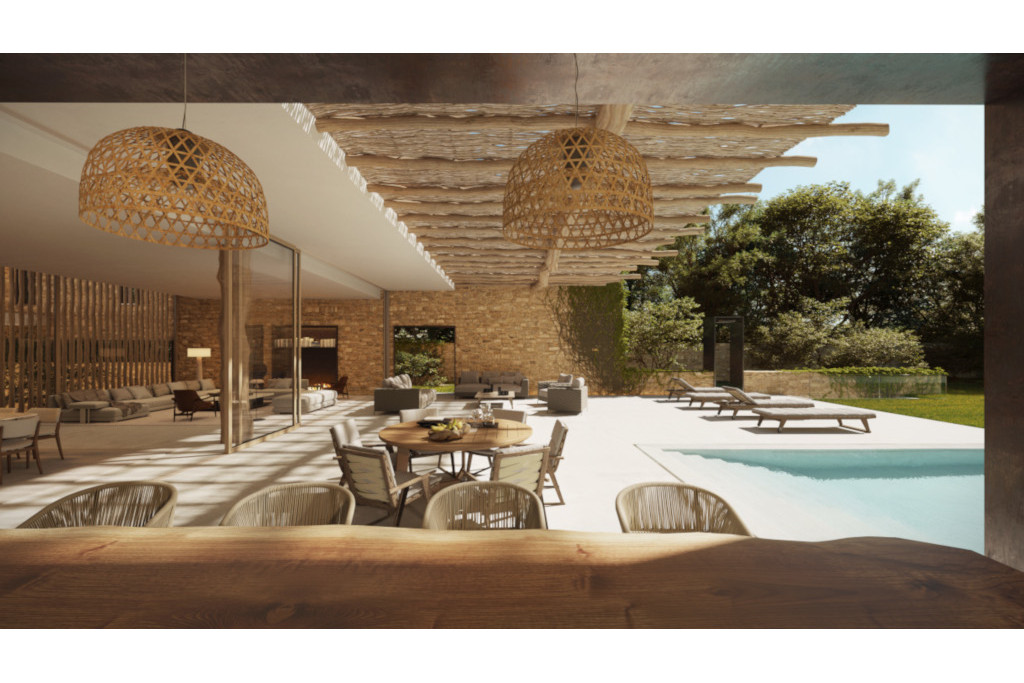 The five luxury villas are tucked away above the resort, providing a secluded retreat from the rest of the action. With seven bedrooms, a private garden, 20-metre-long pool, indoor and outdoor kitchen, Rooftop Stargazing lounge, and double bay sea views, the villa screams opulent relaxation. In-villa service, dining, and amenities will leave guests wanting for nothing as they take it easy in the sun.
Nineteen Village Residences are also up for grabs. Guests can expect to find up to six bedrooms, a private rooftop, and their own pool at each residence, with the surrounding terraces offering a spectacular view of the island and sea.
Alongside accommodation, the resort is also host to three restaurants (including HaSalon Ibiza, where chef Eyal Shani brings local ingredients sourced from the resort's farm to the seafront), multiple bars, and its very own music venue, The Beach Caves.
What Makes Six Senses Ibiza So Green?
For those of you wanting somewhere as eco-friendly as it is luxury-friendly, look no further. Six Senses Ibiza was recently BREEAM certified, making it the first sustainable resort and residences in the Balearics.
But what exactly makes it so sustainable, you ask? For starters, the resort is committed to reducing its environmental impact. Renewable energy production lies at the heart of this process, with a combination of geothermal and solar photovoltaic technologies used on a daily basis for heating, hot water, and electricity (10 per cent of the resort's electricity comes from a whopping 298 high-efficiency solar photovoltaic panels). With these measures in place, Six Senses Ibiza has successfully reduced nearly 40 per cent of their carbon emissions and have established a yearly water savings amounting to 10 Olympic sized swimming pools. Talk about efficient.
Guests play a huge part in the resort's sustainability legacy too. The Earth Lab invites guests to learn about sustainability projects with workshops that offer the opportunity to make your own toothpaste, deodorant, and soaps with natural ingredients. Alternatively, the farm, located just 15 minutes from the resort in the village of Santa Gertrudis, is a space where guests can get stuck in with harvesting, seeding, and planting, nurturing the ingredients that will later be delivered fresh to the resort's restaurants.
HOW
Villas start at €15 million, Village Residences start at €4 million. For more information, visit sixsenses.com.
More imagery: