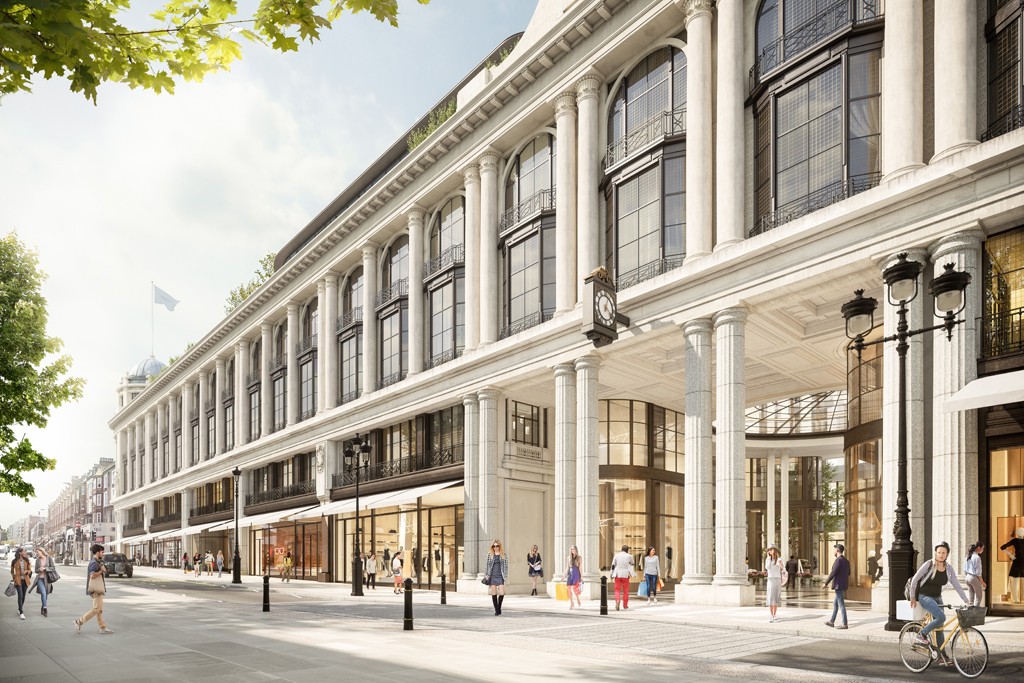 Coming Soon: Six Senses London
---
The Six Senses hotel will contain 110 rooms, a spa and 14 private residences…
Six Senses Hotels Resorts & Spas is set to open its first UK property in 2023 at the site of the former art deco department store Whiteleys in Bayswater. The West London hotel will comprise 110 guest rooms and suites plus a Six Senses Spa. In addition to the hotel there will also be 14 residences available to buy, offering bespoke interior design, a concierge service, dining, housekeeping and wellness programmes.
Whiteleys
Six Senses London will occupy the former home of Bayswater department store Whiteleys, named for William Whiteley who opened his first drapery shop in Westbourne Grove in 1863. The department store was redeveloped in the 1980s into a shopping centre but closed in late 2018 due to lack of business. The redevelopment will see the preservation of the original Grade II façade, central courtyard and dome, plus the the majestic internal staircase, which was modelled on the La Scala opera house in Milan. The interiors of Six Senses London will be designed by internationally celebrated AvroKO in conjunction with executive architects EPR and the hotel will showcase contemporary art from British artists throughout.
Six Senses Spa London
The spa will, naturally, play a key part in the hotel's offering. From the sensory stimulation and movement of the street to the stillness and calm of a quiet café or park, the spa will be designed to mirror the energy flow of the city. There will be 3,500 metres dedicated to fitness, a 20-metre indoor pool and a relaxation room with vaulted ceilings.
The project is headed by a Meyer Bergman-advised fund, with residential real estate developer Finchatton as development manager. Finchatton Co-founder Alex Michelin said, "Six Senses London will be a first, not only having best-in-class spa and amenities, but also a new kind of social and wellness club unlike anything we have seen in London or for that matter, in a new development.
Six Senses London is set to open in 2023