Hollywood, Amsterdam, New York – it's fair to say Soho House tend to pick glamorous places for their hotels, so their latest venture may come as a surprise. On the roadside of the single-track A420, in between Swindon and Oxford, you'll find Mollie's Motel & Diner, the the first in a series of roadside and city-centre inns across the country – and the first foray into budget accommodation for the Soho House group.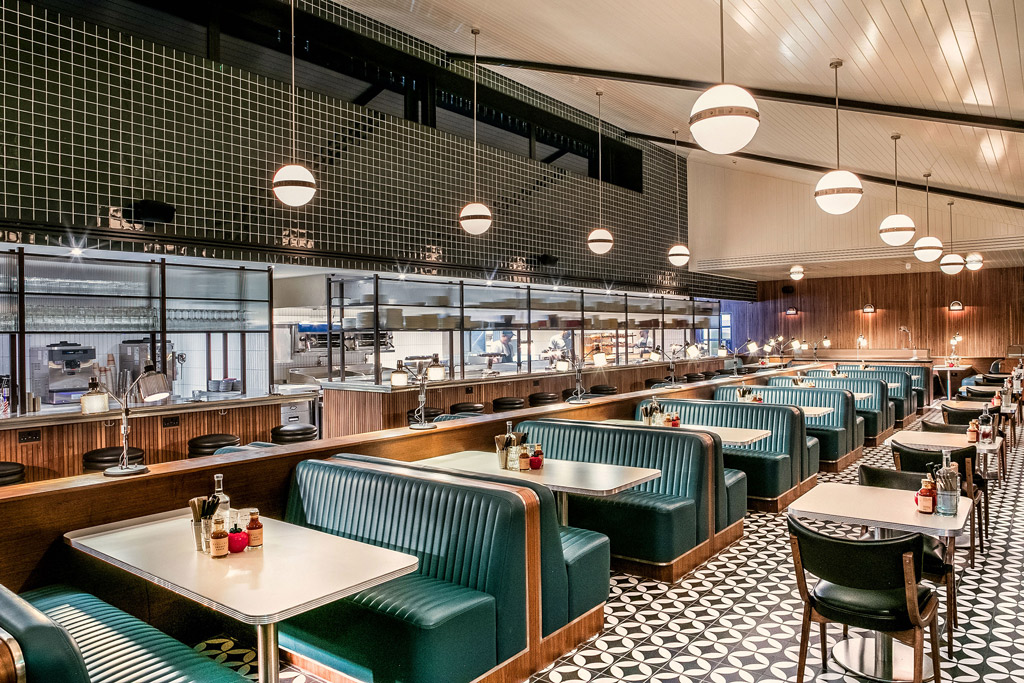 With his new opening, CEO Nick Jones hopes to take on industry giants like Travelodge and Premier Inn. Rooms are available to book for just £50 a night, but guests will get a far more luxury experience than expected from a roadside motel. "I've wanted a go at reinventing the roadside experience for a long time," said Jones. "Creating something affordable, stylish and using technology to make things better. The roads are busier than ever, but the roadside hasn't really changed. I drive along the A420 regularly: there are 24,000 cars that pass along it every day."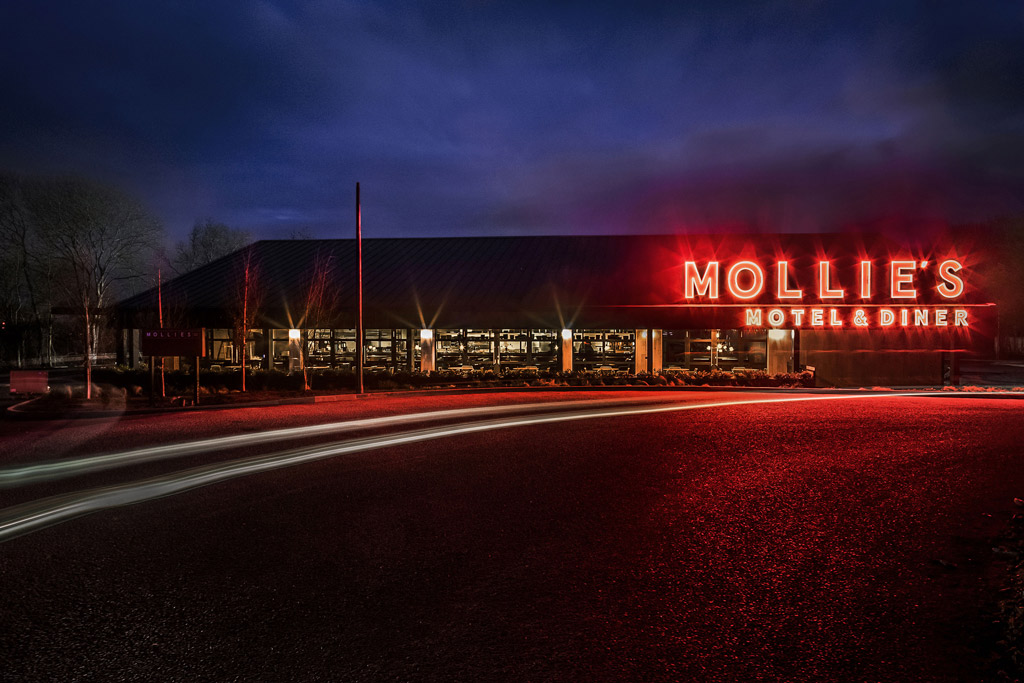 While there have been some cutbacks to facilities – no tea and coffee facilities in the room, for instance – many aspects of the motel's bedrooms boast similarities to Mollie's high-end cousins. Bathrooms complete with rainforest showers are are stocked with Cowshed products, while large beds are covered in Egyptian cotton sheets, with the same mattresses as those used in Soho House's far more expensive hotels. Interiors are sleek and minimalist in design, with retro armchairs and globe-shaped lights alongside mirrors and hanging space for clothes: far more Scandic-chic than motel.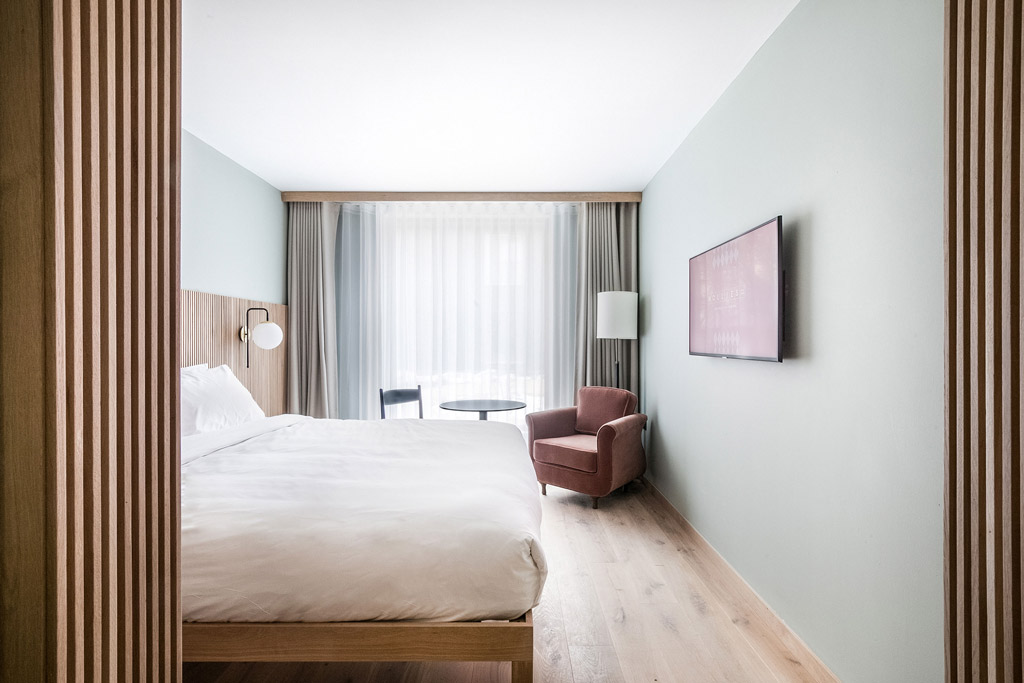 The fifties-style diner, meanwhile, is a far cry from your average service station eatery, with green leather booths, silver-rimmed tables and a sleek bar. The menu offers a selection of American classics: think cheesy nachos, bacon and egg baps and chicken nuggets with BBQ sauce, as well as a number of healthy options such as grain bowls, cold-pressed juices, rotisserie chicken, and grilled aubergine with quinoa.
There's also a communal workspace with access to Wi-Fi and charging points, tea and filter coffee on the house, and a general store where guests can buy everything from snacks to skincare products. To make the experience as seamless as possible, guests can book their stay using an app or through the website, though there will always be staff on hand to help with queries upon arrival. "I want this to be the blueprint for the future of Soho House; using technology to create an even more streamlined experience, from the moment you book right through to closing your door for the night," Jones commented.
Looking ahead, there are openings confirmed in Bristol's Cribbs Causeway and in Manchester city centre – which will reportedly have a rooftop pool.
READ MORE: London's Best New Members' Clubs / Best New Hotels 2019
---