The Best Spas for Alternative Wellness
---
Learn your Reiki from your dosha – the ancient practices of the East have powerful therapeutic qualities.
The Best Spas for Alternative Wellness
Four Seasons Resort The Nam Hai
Hoi An, Vietnam
Rooted in the white-sanded central coastline of Vietnam, this fledgling Four Seasons is a secret holistic treasure on the Asian spa scene. The setting is well worth the journey: 86 acres of exquisite tropical gardens, numerous true-blue infinity pools, handcrafted cobbled lanes, gorgeously traditional Vietnamese-style guest houses, and Insta-worthy spa huts set around a stunning lotus pond. Soul-soothing spa treatments provide a head-to-toe reboot.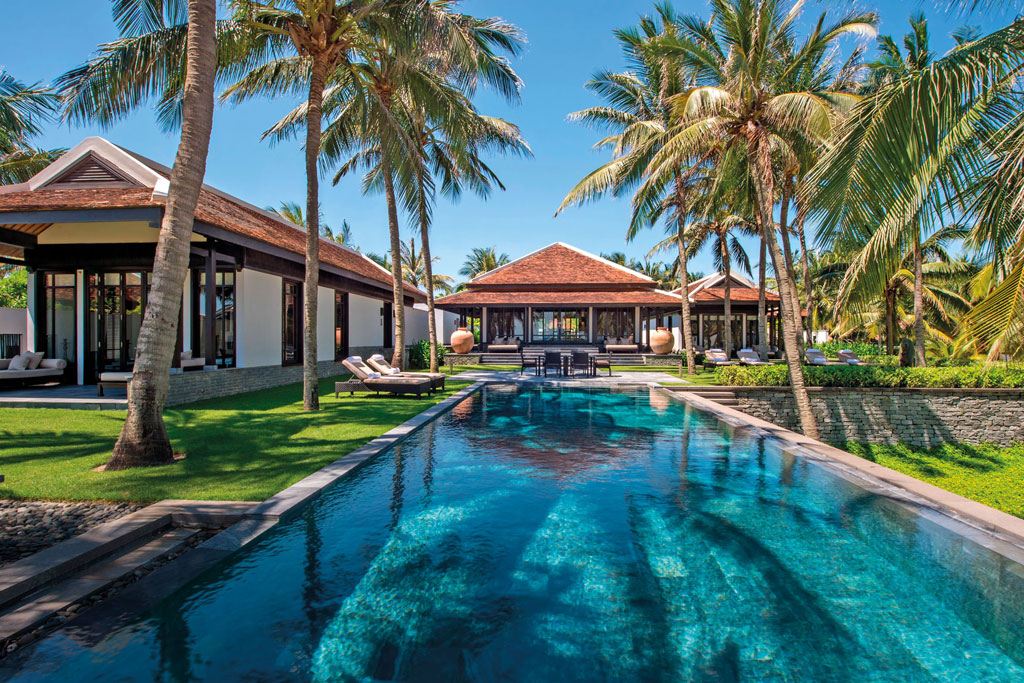 The Nam Hai Earth Song Ritual – including breath work, a Vietnamese scrub and bath with herbs from the gardens, a deep pressure massage incorporating gem-tipped tuning forks, and a fully immersive sound bath – lasts two and a half hours and leaves the body glowing and the mind purged of tension and stress. Other highlights include reiki, reflexology, adrenal-boosting therapies and even specially designed treatments for children. Yes, there's tennis and watersports, but once you've dipped into the otherworldly experience of the spa it's impossible not to come back for more. A charming hotel with the unequivocal pedigree of Four Seasons, plus a nourishing soul at its core.
BOOK IT: One-bedroom villa from £545 B&B. fourseasons.com
European Ayurveda Resort Sonnhof
Hinterthiersee, Austria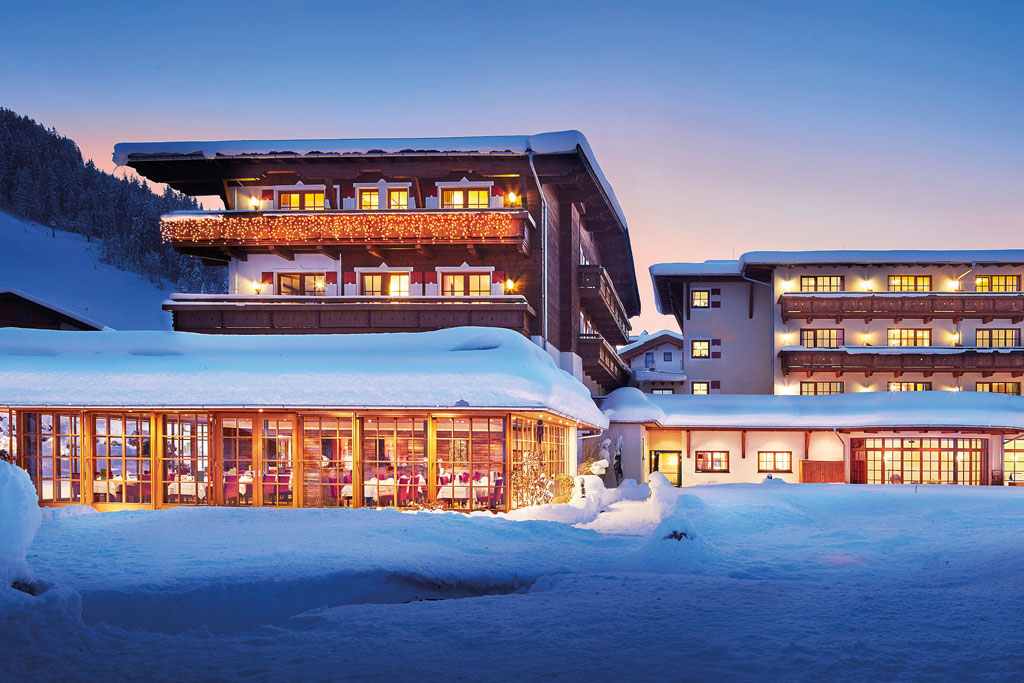 Ayurveda Resort Sonnhof is sacred. There is no interminable piped music, rooms are wifi-free and the televisions have pretty felt hoods to protect you from unwanted vibes. Even better, there is no incessant background trill of mobiles, since devoted guests respect the quiet space. Here in Austria, Sonnhof pioneers European Ayurveda, an ingenious mix of ancient Indian detox practices with subtle tailoring for westerners. Food is calmed, in that, yes, there are excellent soups, dahls, rice and vegetables, yet the spices won't send you sky high. Similarly, the oils in the Ayurvedic treatments are less pungently powerful than in India. Immense care is taken with your bespoke treatment programme.
This is the place to properly connect within and expel negative thought patterns. The purge day has explosive results, yet the physical, mental and emotional benefits leave you giddy with joy once those pesky detox symptoms abate. Indian Dr Sharma is worth the trip alone. Psychic and gifted, he'll read your body like Braille. Ayurveda Resort Sonnhof is so nurturing and wholesome that you can happily overlook some dodgy decor for balanced doshas and peace in your soul.
BOOK IT: Seven-night AyurDetox Intensive Programme from around £1,212. Single room from £152. sonnhof-ayurveda.at
Atmantan
Pune, India
Think the holistic approach to wellness is a modern phenomenon? Not one bit – Ayurvedic medicine is one of the systems of 5,000-year-old traditional Indian medicine for body, mind and soul. And there's nowhere better to experience it than at Atmantan: think modern 21st-century luxury villas with the best of ancient Ayurveda at your fingertips. A dedicated doctor determines your dominant dosha (out of three), the Sanskrit term for body and personality type. The aim? To balance all three elements for optimum health. Days start early with rinsing eyes in home-brewed saline water (surprisingly nice) and abluting nasal passages (more challenging). Yoga follows, and the western concept of yoga – sweaty, shouty and smug – does not equate in India.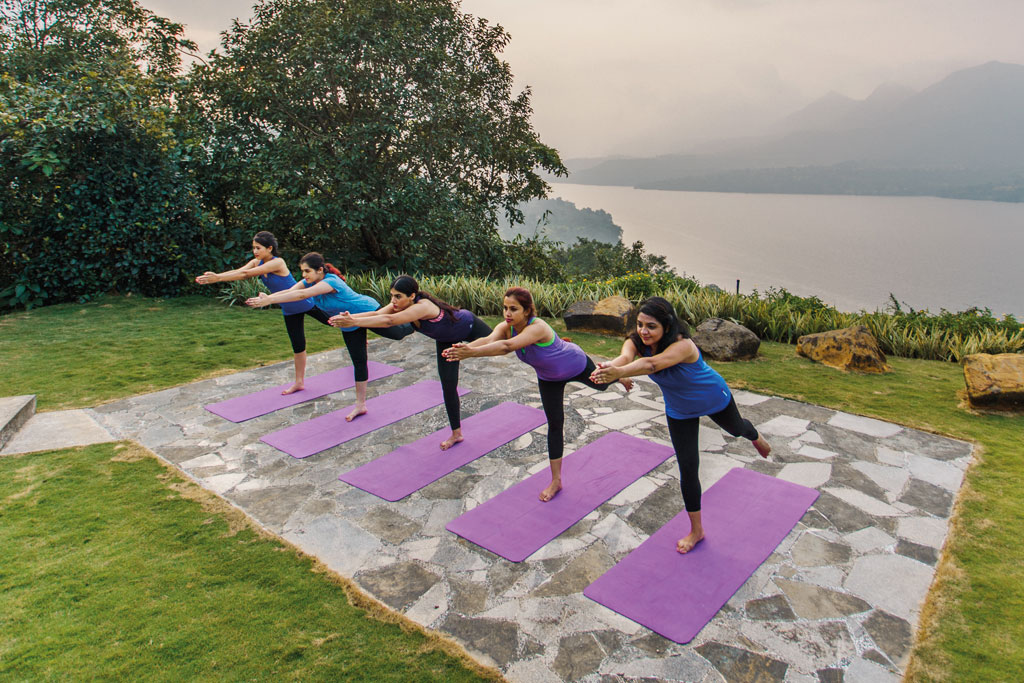 Here it's traditional and slower, practised overlooking a vast lake and mountains. Food is organic, plentiful even if calorie-controlled. Treatments are prescribed according to your dosha. For the brave, a self-induced colonic – by downing three litres of water interspersed with yoga – works a charm. A transformative stay results in sparkly eyes, a clear mind, and inches off the belly – there's good reason Ayurveda has outlived other fads.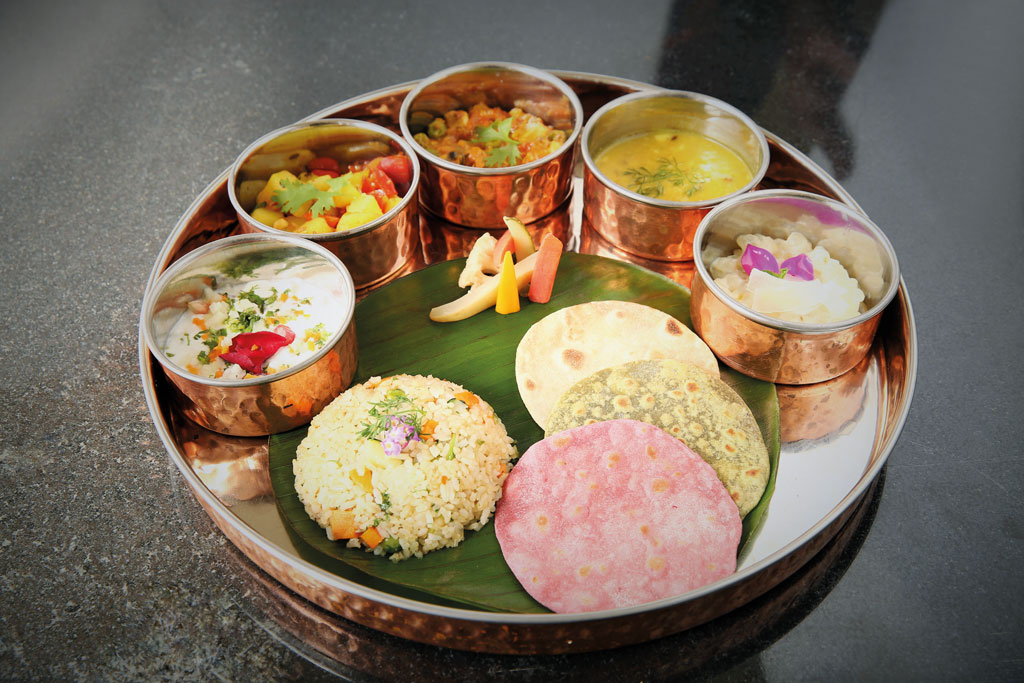 BOOK IT: Five nights from £1,765pp all-inclusive. atmantan.com
Shreyas
Bangalore, India
One of the original yoga retreats, Shreyas is a true journey of self-discovery. Twenty years ago, founder Pawan Malik, a former investment banker, wanted to create a high-end retreat for high achievers – to practise yoga and meditation without the harsh confines of an ashram. Since then, Shreyas has grown both spiritually and physically, and now offers a host of different packages, including the Joy of Giving that immerses guests in local life, assisting in the orphanage that has been built nearby, thanks to donations from Shreyas.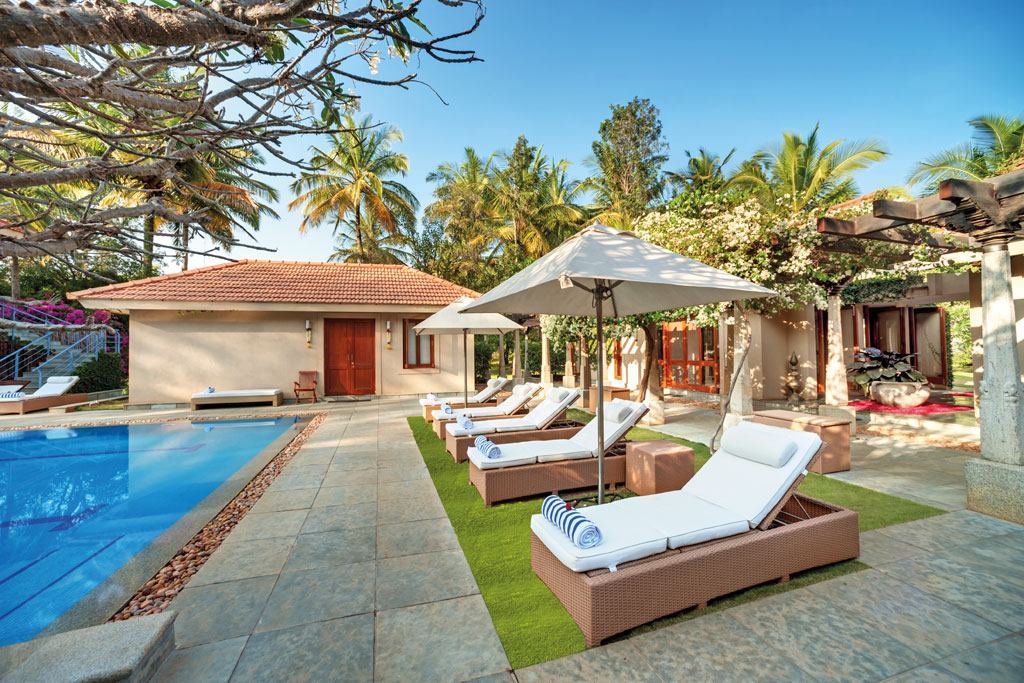 Comfy cottages are dotted around a 25-acre coconut grove just outside Bangalore, now home to six yoga and meditation spaces, an infinity pool and a vast spa with 13 treatment rooms, a reflexology footpath and extensive vegetable garden. There are no brands here – healing is simple and natural, with more than 90 staff on hand (for a maximum of 26 guests) to ensure your personal wellbeing. Immerse yourself in two and a half hours of yoga each day and half an hour of meditation; eat freshly prepared, plentiful vegetarian food and indulge yourself with treatments, both western and Ayurvedic. A week here, under the team's extraordinary care, is life-changing.
BOOK IT: Doubles from around £212. shreyasretreat.com
Al Baleed Resort Salalah by Anantara
Oman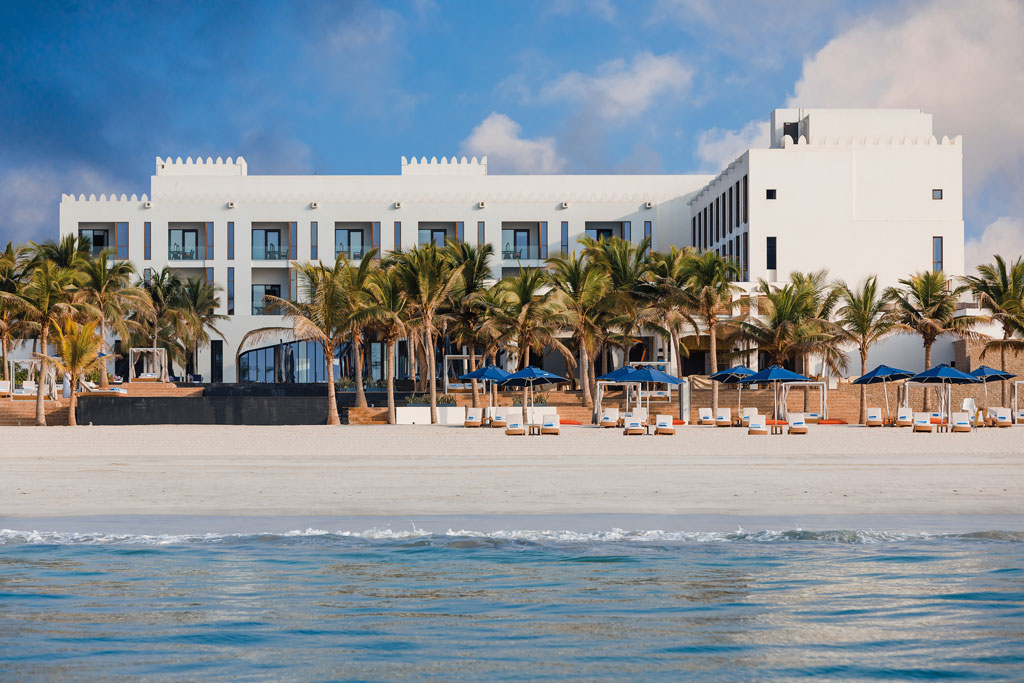 Cradled between mountains and the Arabian Sea, Oman's second-largest city, Salalah, sits on a coastline thickly fringed with coconut palms and banana trees. A private villa with a pool offers an instant cocoon of indulgence: sipping chamomile tea on a cabana bed while watching the brightly-coloured birds is therapy in itself. Slink out for early morning beach yoga sessions on cool white sands, then breakfast beside an infinity of pools leading the eye out to the sea. Make waves with an Aqua Zumba class in the privacy of your villa – it hilariously shakes up the day and spares any blushes. Head to the heat of the hammam and have all your sins sweated, scrubbed and pummelled out.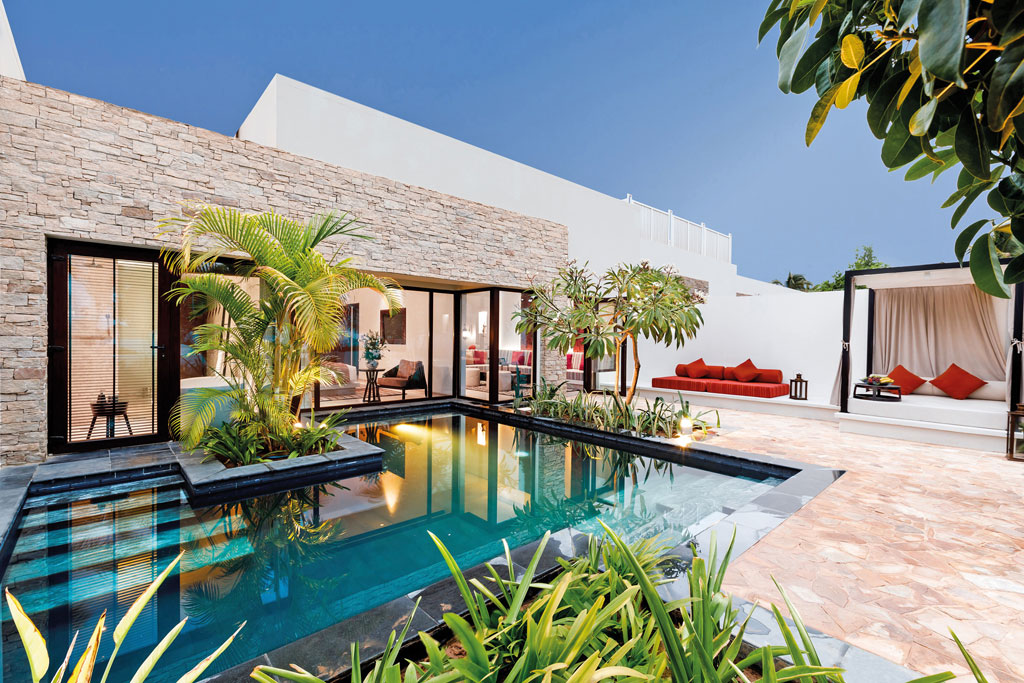 And descend into deep relaxation with an Anantara Signature Massage, which channels the sensual and healing properties of frankincense, an aromatic tree resin produced and traded here for millennia. Venture out with the local guide and discover an ancient coastline of beaches and blowholes, with eagles clinging to craggy eyries. Dine indulgently from a personal menu curated by the head chef and served at the villa; every nuance is catered for, including weight loss, and everything is utterly delicious – the fresh coconut rice pudding is a revelation. Then light some incense, take a dip and watch those birds…
BOOK IT: Garden view pool villa from £400 B&B. salalah.anantara.com
Ancient Wisdom for Modern Life
In Ayurveda, warm milk (organic and full fat) is believed to be easily digested; it nourishes all the tissues and promotes balanced emotions. Add a pinch of turmeric, a twist of ground black pepper and a cinnamon stick or a few pinches of ginger while it's on the hob. These warming spices help to calm the mind and will improve your sleep.
Don't forget posture and breath. Most of us spend hours hunched in front of a screen and our shallow breathing habits can cause long- term issues. So put your shoulders back and down, hold your stomach in, expand your chest – and breathe deeply. This not only calms the mind, it boosts circulation and supports the spine.
Antidepressant, antiseptic and aphrodisiac, damask rose essential oil is an incredible healer. A few drops in an oil burner or dabbed onto your inner wrists will help clear the atmosphere and enable you to drop out of your head and into your heart space.
Practise meditation to help reduce stress and improve resilience. You don't have to sit still – a daily silent walk can be your meditation. And remember, the more regularly you practise, the more effective it becomes.
A daily self-massage with sesame oil is very nourishing. Sesame oil is warming, pacifying, good for the bones and full of nutrients that soak into your body through skin and hair. Try it once a week. Marinate overnight and then shower in the morning.
Must Pack
THE C&TH SPA GUIDE:
Best Transformative Spas / Best Spas for Weight Loss / Spas for Exercise / Spas for Mental Health