From hiking in the Himalayas to ice bathing the Arctic, these retreats are bound to get your heart pumping
The Best Spas for Exercise
Deplar Farm
Ólafsfjörður, Iceland
Hunkering down in the remote reaches of Iceland's unforgiving north, framed by snow-cloaked volcanic peaks, this former sheep croft is a no-holds-barred assault on the senses – a refuge for clued-in thrill seekers, if you will – and home to the boundary-pushing wellness concept, Eleven Life. In keeping with Deplar's adventurous spirit, the focus is on adrenaline-fuelled challenges that boost your mental capacity as well as your fitness levels. Days begin at the huge farmhouse table, where herby omelettes and pancakes are washed down with immune-bolstering juices.
Then you're off outdoors to be propelled towards your goals by the assembly of Viking-like guides. Along with snowmobile racing and axe throwing in the frozen wilds, there's cross-country skiing – and don't miss the torch-free night walks beneath the eerie glow of the Northern Lights, an experience that's somehow stimulating and soothing all at once. Down in the vast, slate-clad spa, limb-loosening therapies run the gamut from vigorous full body rub-downs to stints in a saltwater flotation pod. Leave with a stronger body, a sharper mind, and a new-found respect for Mother Nature.
BOOK IT: Doubles from £2,350 per night full board incl. wellness programme, guide services and transfers. elevenexperience.com
Rancho La Puerta
Baja California, Mexico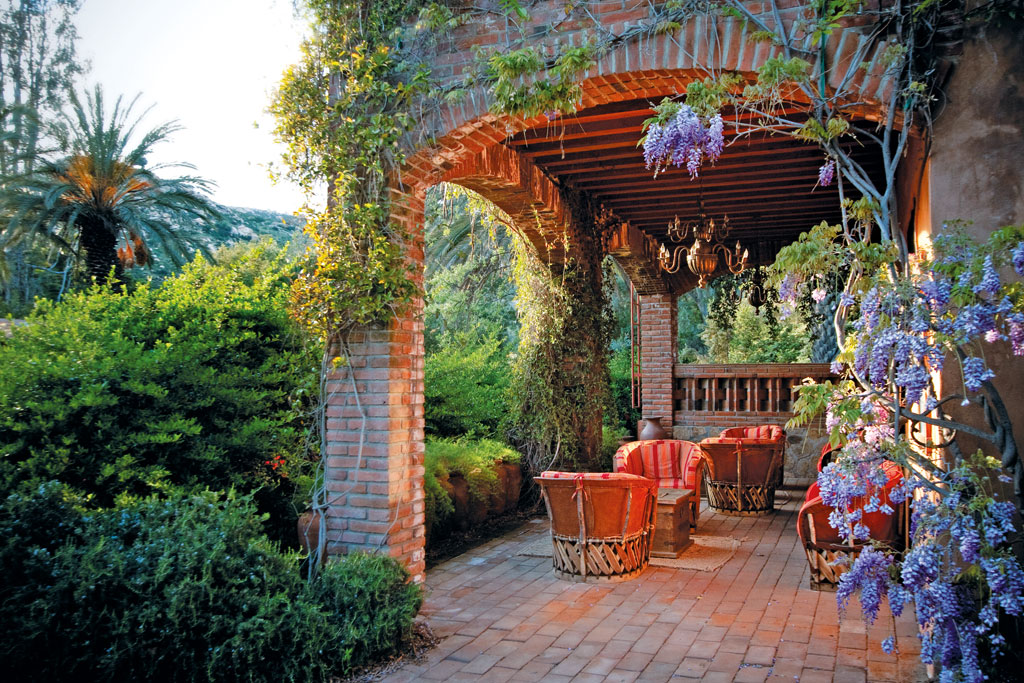 When The Ranch opened 79 years ago, it cost about £13.50 to pitch your own tent, do a week of hiking and eat vegetarian meals under the starry skies. Nearly eight decades later, this much-loved grande dame on the slopes of Mount Kuchumaa, overlooking the Mexican border, has been transformed into an all-singing, all-dancing retreat. Begin with a spectacular dawn trek across the mountains. Then get stuck into some mind-boggling options – everything from ballet to hula-hooping to aerial acrobatics.
Add to that creative writing classes, sculpture lessons and an extensive cookery school, and afterwards you'll need to zone out with a massage: they're no frills, done by local women, but deliciously effective. Meals are super-healthy with a Mexican twist. It's all communal eating – there are about 160 guests a week – but that means great camaraderie and even more fun at the final fiesta when alcohol – yippee – is finally served. After dinner, flop in your casita tucked into the forest, charmingly decorated in colourful local fabrics. This straightforward approach works. Repeat custom is almost a given.
BOOK IT: Seven nights from £3,335pp full board (single occupancy), including transfers. rancholapuerta.com
Shakti Kumaon
Western Himalayas, India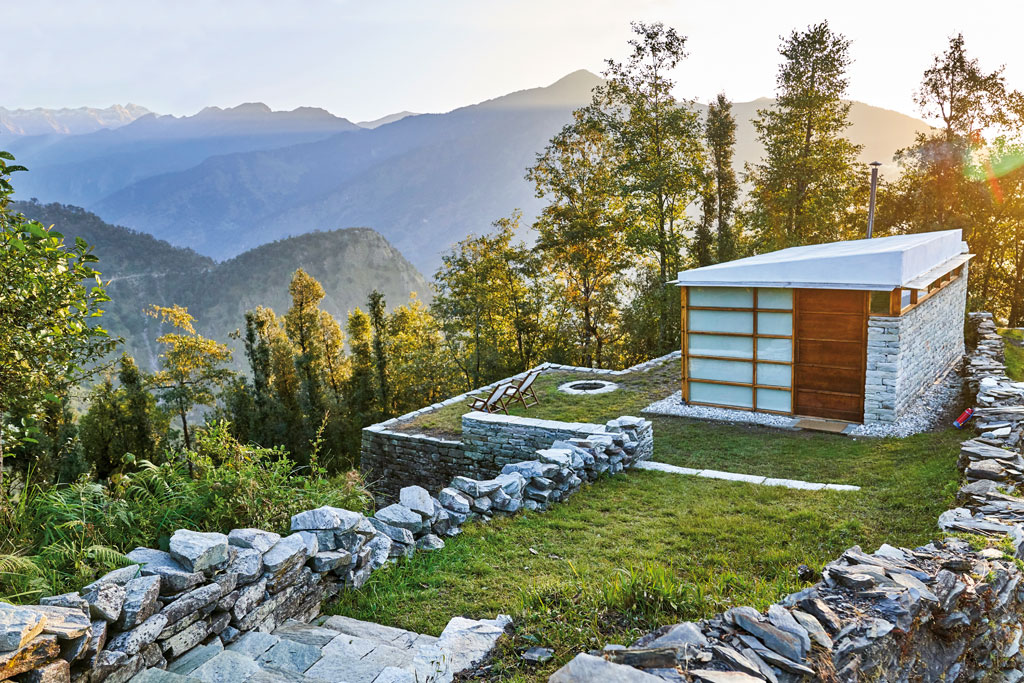 There are no bells and whistles here, unless you count the distant tinkle of a goat bell, carried across flower-strewn meadows and deep valleys. This isn't a spa, but a true retreat: a pulling back from the hubbub of our 21st-century existence. Mobile network is negligible, immersing you in the outer silence. Led by your guide, you walk and walk – up hills, down narrow footpaths, passing women laden with dried grass on their heads, through stone villages where houses come in candy box pink or sky blue, with slate roofs. Red-roofed temples lie silhouetted against the snow-capped mountains. You can hear yourself think while walking; the body begins to tone, mental clarity arrives.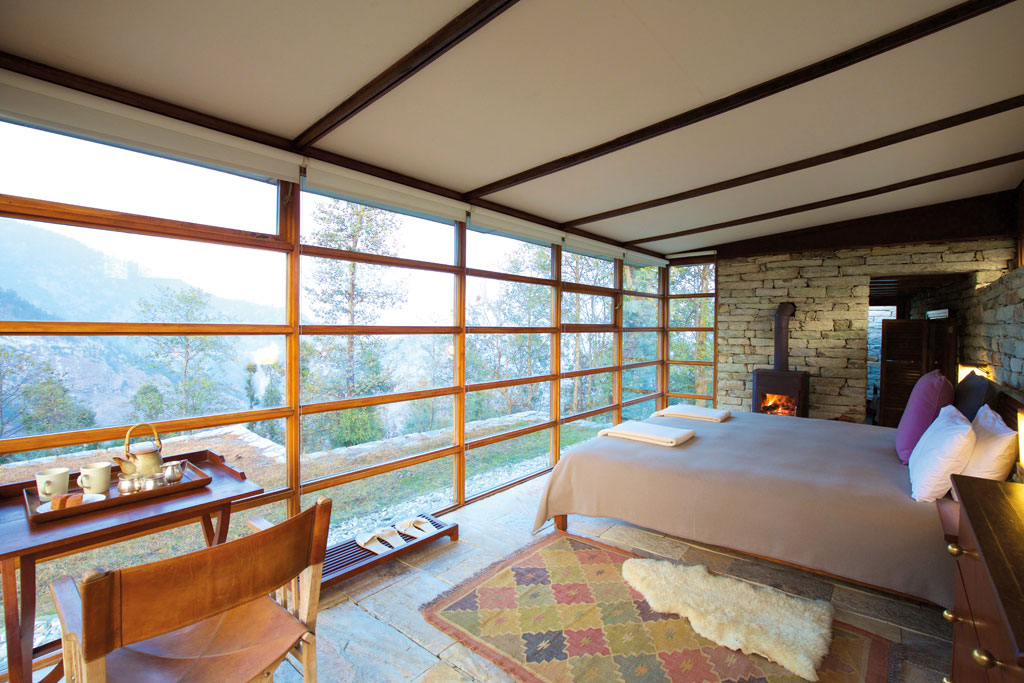 You fall into a rhythm: wake with the sun, bed tea, then yoga before a breakfast of warm roti. Then walk. By sunset you'll have reached another house in time for a drink by the log fire, a curry and a hot-water-bottle-filled bed. Finally, you reach 360 Leti and its four simple stone cottages, tucked under the Himalayan mountain range. You feel you've dropped off the edge of the world. When you emerge renewed, reborn and revived, nothing looks quite the same again.
BOOK IT: Seven nights from £6,120pp all inclusive with transfers. shaktihimalaya.com
Arctic Bath
Lapland, Sweden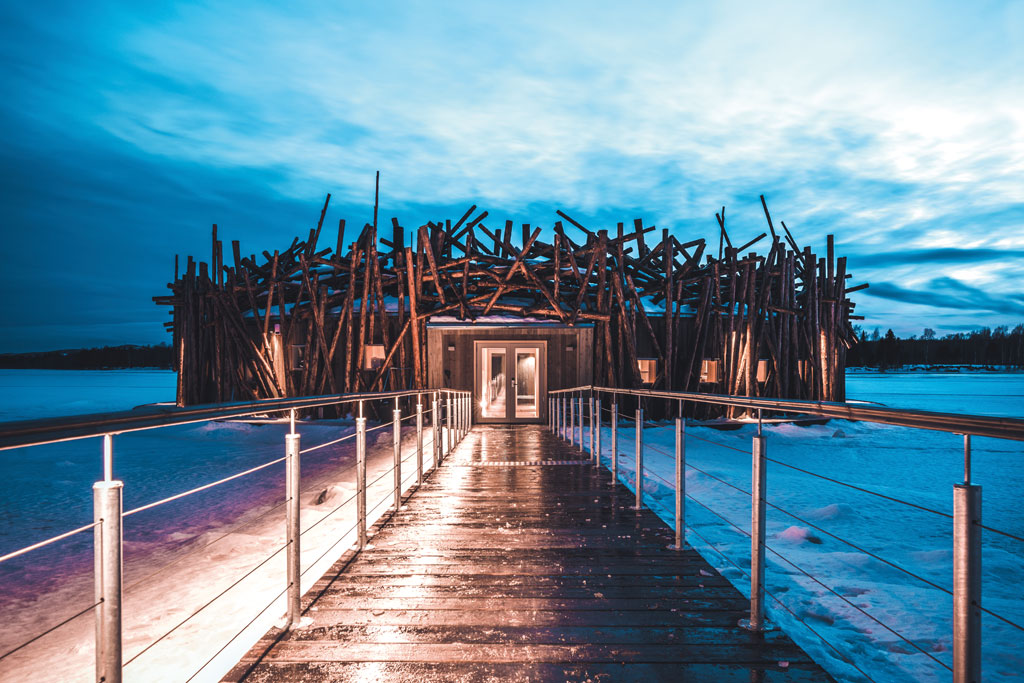 The River Lule was once an important link between Lapland's inland forests and the timber industry's coastal sawmills. As timber floated downstream, logs would jam, trapped by the fast- flowing currents. Just south of the Arctic Circle, a new hotel now sits on the water, its exterior clad in the criss-crossing trunks of birch trees, mimicking those log jams from the great days of Swedish timber export. At its epicentre sits the Arctic bath. At four degrees centigrade, any keen plunger needs steely resilience. The effect is instant and electrifying, followed by a rapid dash back into the sauna where fellow heroes nod their congratulations in silent Nordic fashion.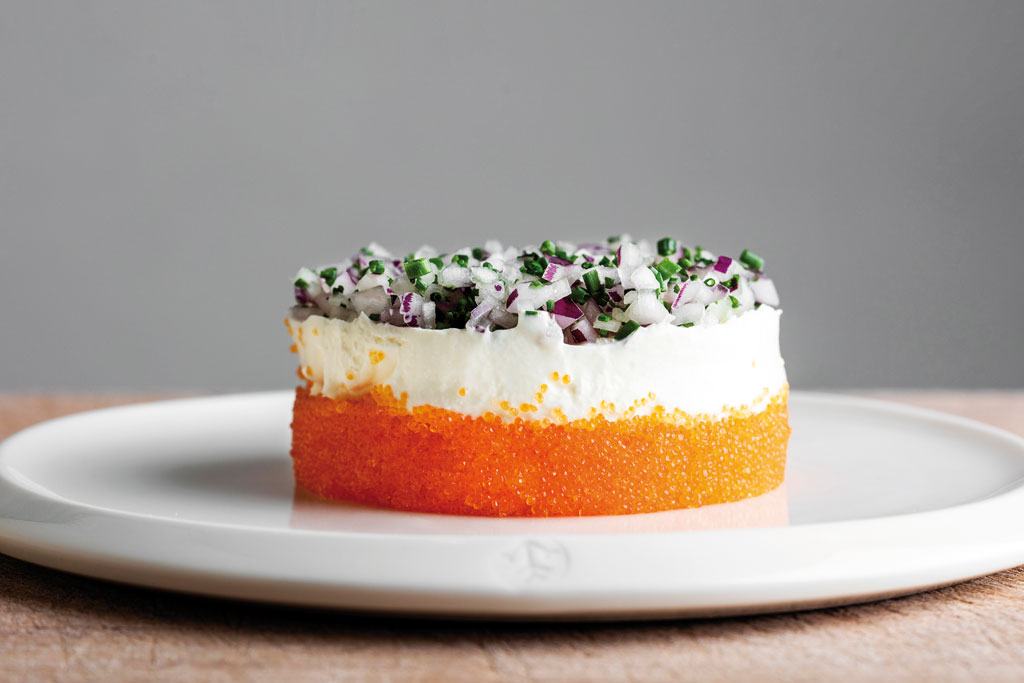 Spa therapist Jennie Astridsson is often there to rally courage and welcome survivors of the dip. She hands out frozen grapes and pours aromatic unguents over the wood chip furnace. Result? Blissful sensations in 70-degree heat. Guests go cross-country skiing or snow-shoeing through the forest – utterly invigorating – then return for rejuvenating massages. It works. You walk into the restaurant taller, your neck coaxed upwards like a turtle emerging from hibernation.
BOOK IT: From £700pp half board (arcticbath.se); SAS flies from Heathrow (flysas.com); swedishlapland.com; visitsweden.com
Must Pack
THE C&TH SPA GUIDE
Spas for a Total Transformation / Best Spas for Weight Loss / Spas for Mental Health / Alternative Treatment Spas
---