Intoxicating natural beauty, sunny skies, warm waters and sandy beaches combine to make St. Kitts one of the most seductive spots in the Caribbean. As well as luxuriating by the aqua blue sea, there are a host of historical visits, family-friendly excursions and delicious places to eat.
Here's what Beauty Editor Nathalie Eleni got up to as a family of four (with children aged 1 and 6 years), with recommendations to get the most out of a St. Kitts trip for a fantastic, well-rounded holiday.
Stay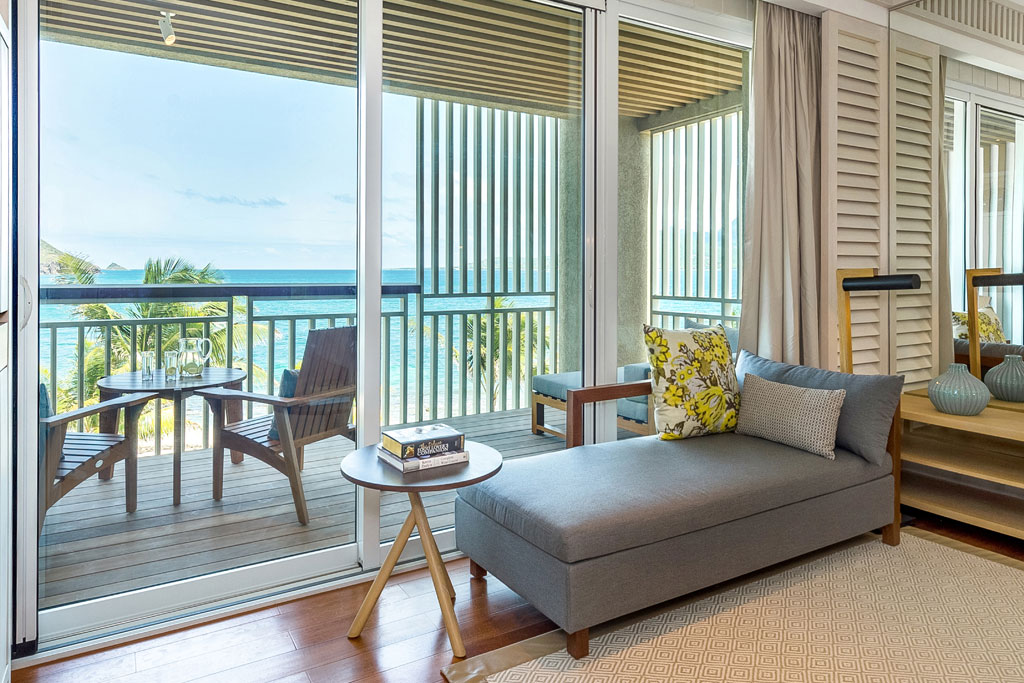 We stayed at The Park Hyatt St. Kitts, a five-star hotel and spa. With ocean views from each guest room (we also had a plunge pool on our terrace), incredible dining and swimming pools, both for kids and adults-only. The hotel provides five-star customer service and spacious, stunning rooms. The food made with fresh, local produce, was delicious and varied.
Eat & Drink
Salt Plage, Christophe Harbour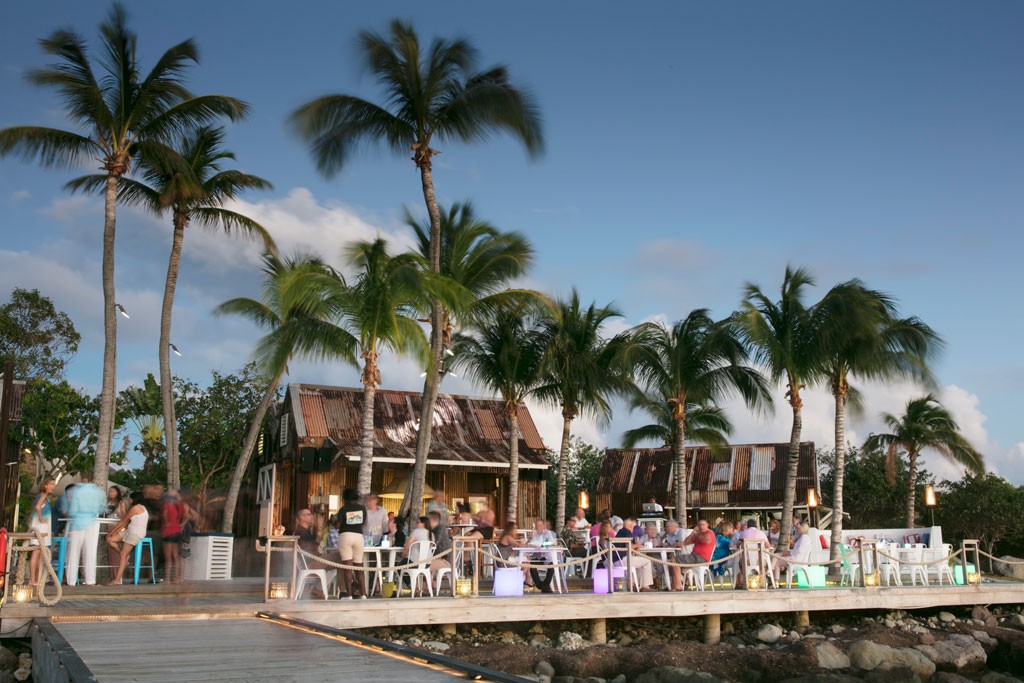 We took a wonderful, short boat trip from the Park Hyatt hotel to Salt Plage for pre-dinner drinks. It's a desirable spot to watch the sun set whilst sipping delicious cocktails and listening to local live music. It's a relaxed, yet cool, Island vibe where you can turn up dressed to the nines, or in your flip flops – anything goes. The views are stunning, and I wished we'd had time to go back as it was a definite highlight of the trip for us all.
Spice Mill Restaurant at Cockleshell Beach
Tasty, hearty, authentic local food, with a delicious abundance of spices (as the name would suggest!) presented by the friendliest hosts. Cosy beachfront dining, which is also great for kids to play on. The open-sided coconut wood-topped beach bar will serve you up some of the best cocktails you've tasted. Check their website so as not to miss out on their great events, from live music to little stalls selling local crafts.
Reggae Beach Bar & Grill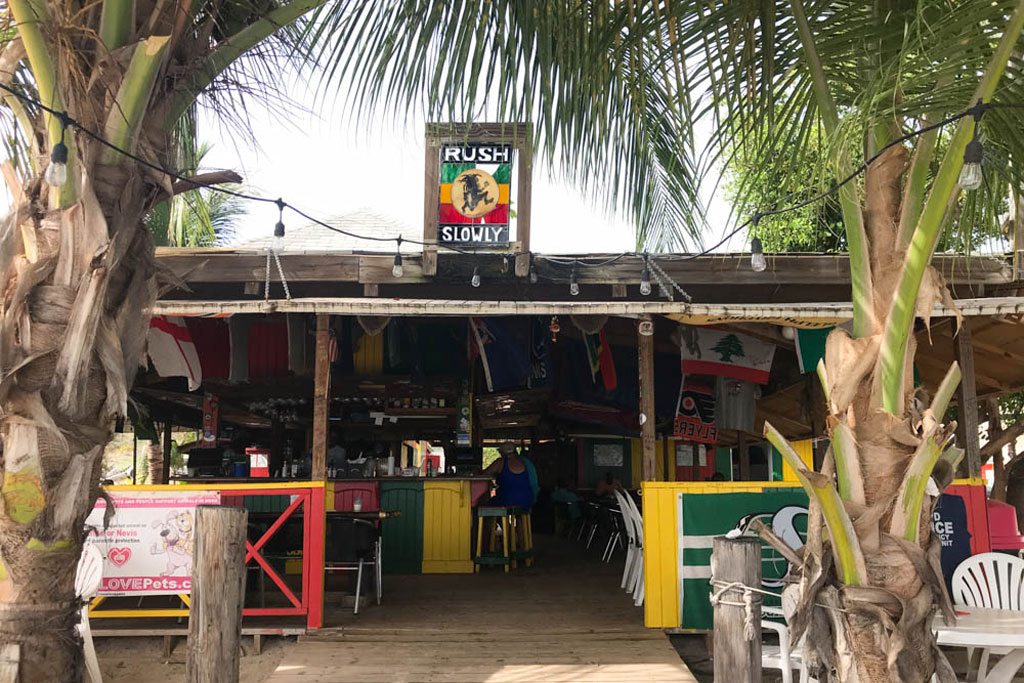 Situated on Cockleshell Beach at Turtle Bay, Reggae Beach Bar has a fun, vibrant, party atmosphere with hearty food portions. We went for the Friday night Lobster Fest, where there is a bonfire, live music and lots of dancing as well as scrummy food and cocktails.
Marshalls 
A must visit for seafood lovers, Marshalls in Frigate Bay offers delicious fresh fish dishes, from catch of the day, crab cakes to Lobster Thermidor. We ate in the ocean view dining room in a very comfortable and tranquil setting.
Belle Mont Farm, Kittitian Hill, The Farm Table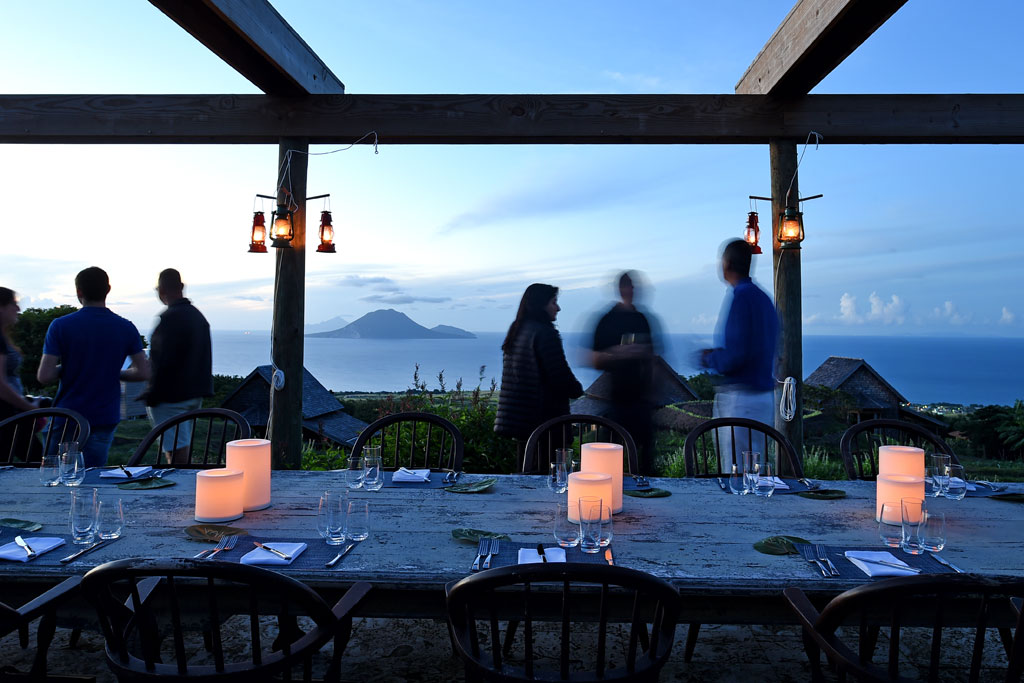 We felt incredibly lucky to experience an 'out of this world' al fresco communal dining experience at Belle Mont Farm. Set in the middle of the 400-acre farm of herbs, vegetable and fruit crops looking out to the most breathtaking views, we sat at the 30-ft long 'Great Table' to be served dish after dish of organic, fresh and aromatic produce from around the Island, which is prepared in front of you by the head chef and his attentive team. This was such a special experience and one that shouldn't be missed if you visit the island.
The Pavilion at Christophe Harbour
For more fine dining, the Pavilion members-only Beach Club at Christophe Harbour (the restaurant is open to the public) is a stunning beach club with striking and decadent interiors which blend West Indian and contemporary architecture, surrounded by palms, stone arches and stunning views of the bay. The restaurant serves the most delicious local cuisine with seasonal ingredients which you get to enjoy in a luxurious open space, with live music setting the scene in the background. We absolutely loved it – a VIP dining experience.
The Great House, Park Hyatt
Reflective of the grand houses which once stood at the centre of each plantation, The Great House at the Park Hyatt restaurant is an impressive, luxurious restaurant with all day dining. Including a Rum Bar, herb garden, chef's table and a conservatory serving plantation afternoon tea, you can enjoy a wide variety of delicious foods cooked by talented chefs at various times of the day.
See
St. Kitts Scenic Railway 
We started our journey on the Scenic Railway bus to La Valle, for a guided tour along the way to where we boarded the Scenic Railway Train. It was such a fun family excursion; little train cabins were decked out with tables and chairs so we felt as if we were sat in someone's vintage dining room. We sat comfortably with a rum punch in hand, as we rode through the beautiful landscapes, greenery and ocean views of St. Kitts.
A beautiful, relaxing, botanical garden nestled in the heart of Basseterre, with great food, swimming pools and comfy loungers for a day sunbathing and unwinding, surrounded by exotic plants and palms. A great place to spend an afternoon or two.
Brimstone Hill Fortress National Park UNESCO World Heritage Site
As the oldest and most preserved fortress of its kind in the Caribbean, the Brimstone Hill Fortress is an impressive, historical place to visit. Exhibits throughout and an audio guide explains the historical background with stunning panoramic views at the top of the fortress. Be sure to take your camera!
Blue Water Safaris at Port Zante Marina
No Caribbean holiday can be complete without a boat trip! This four-hour trip took us to the best snorkelling stops so we could swim with colourful marine life. We had time afterwards to stretch out and relax on the catamaran with a buffet lunch and open bar. The crew were fabulous, and even though we were worried initially about taking our 1 year old on this trip, the catamaran was spacious enough for him to wander around safely.
Miraval Spa, Park Hyatt
A stunning spa setting within the Park Hyatt hotel, Miraval Spa is a relaxing haven with lovely private treatment huts where you can drift away from reality for an hour or two during your treatment. I experienced the Soothing Aloe and Lavender Wrap – 80 minutes of pure bliss where I was cocooned in aloe, sea buckthorn and lavender.
Travel
Kayan Jet Lounge, Private Jet Terminal
A civilised way to relax and unwind and have a delicate snack or a glass of bubbles ahead of (or after) your flight. Your check-in will be done for you so you can enjoy some quiet time before being collected by a diver who will drive you up to your plane. Available to passengers on private or commercial flights. A very decadent travel experience!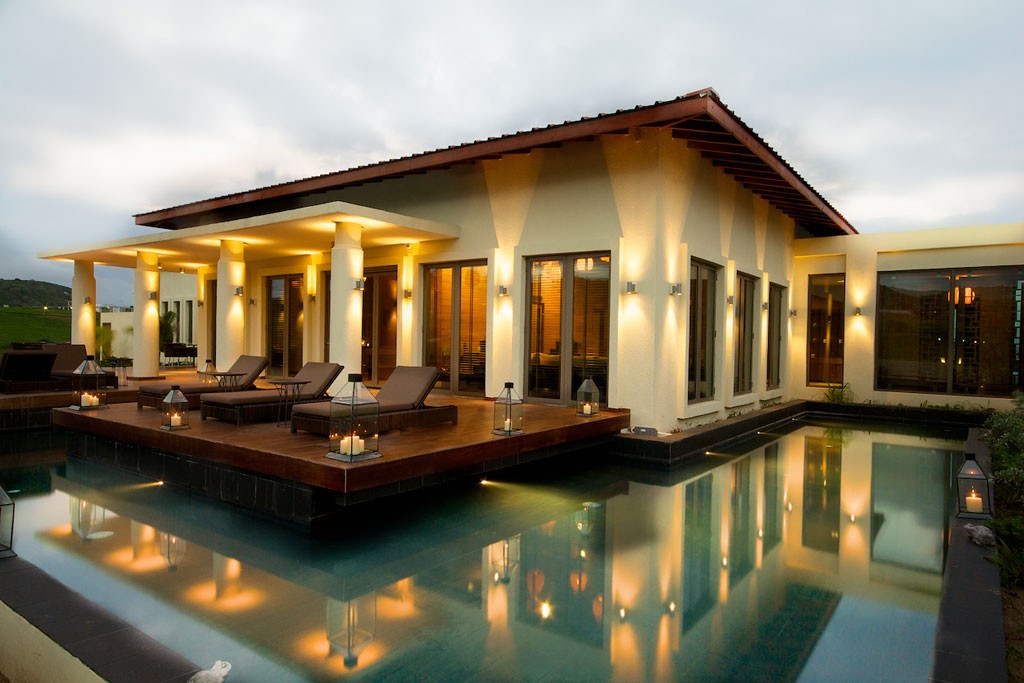 BOOK IT
British Airways flies twice-weekly from London Gatwick to St. Kitts (with a short stop in Antigua); flight time is just over 10 hours. ba.com/stkitts 
MORE TRAVEL:
Best Resorts in the Maldives / California Road Trip / Travelling in the Finnish Lapland / Winter in the UK: The Best Places to Visit
---