Eco-travel doesn't get more luxurious than this. The Savoy hotel, London, is leading the charge for more sustainable and community tourism, from food waste programmes and local sourcing to charity recycling schemes, says Olivia Williams.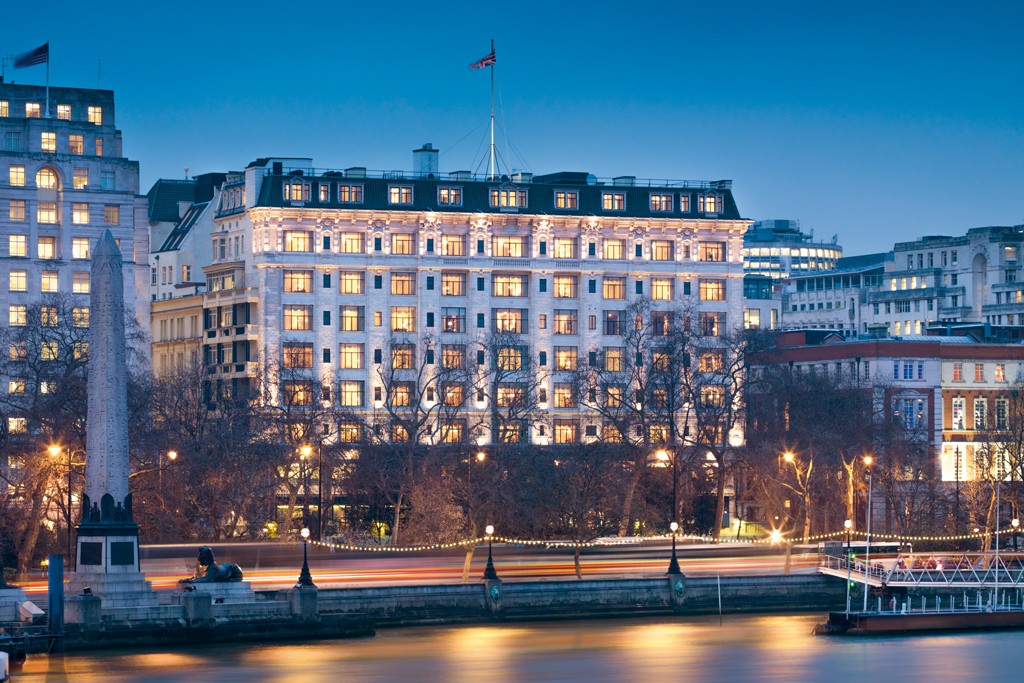 Sustainability at The Savoy Hotel
With the Strand to the front, the Thames to the back, the Savoy Theatre on one side and Somerset House on the other, the Savoy hotel is right in the bustle of the London. As the first modern luxury hotel in the world, it has been a magnet for visitors for over a century. The Ritz, The Dorchester, Claridge's – The Savoy, a Fairmont managed hotel, predates them alI. Impresario Richard D'Oyly Carte built the Savoy Theatre in 1881 and then the hotel next door a few years later, so it has been a lively feature of the West End and theatreland since its beginning.
As an update to the Savoy's natural importance in London, the food focus is on the provenance of ingredients from local markets. Successive chefs have insisted over the decades on buying fresh food every day, unlike many other hotels. Highlights include seafood from around the British Isles arriving from family-run fishmongers Chamberlain's of London at Billingsgate Market, who have provided the hotel's fish for over 25 years, and from Finclass at Smithfield Market, who provide the meat. With London as the gin capital of the world, it is only right that Simpsons in the Strand, one of the Savoy's elegant restaurants, offers two bespoke gins; their own London Dry', distilled by Portobello Road Gin in Notting Hill, and their own 'Old Tom' distilled by Blackdown, just outside the city.
12 Ecotourism Destinations Getting it Right
Aiming to become London's most environmentally responsible luxury hotel, it has become the first with a food waste recycling programme, and it recycles its thousands of corks from all of those celebratory bottles of champagne. The corks are shredded into garden 'mulch' that keeps moisture in and weeds out and spread onto the soil of a vineyard in Berkshire. Some of the corks are also given to a special educational needs school near the vineyard. During weekly craft classes, the children make the corks into display boards that they sell to raise money for the Prince's Trust.
Closer to home, the hotel helps out with the annual River Thames Foreshore clean ups and has its own 'bee hotel'. Crafted by the hotel's own carpenter, the hotel is designed to resemble a mini version of hotel's own entrance. It is kept just down the road at Trafalgar Square, where it sits on the roof of the Canadian High Commission at Canada House, to offer a home for solitary bees in the city.
BOOK
Prices start at £565 for a Superior Queen Room | fairmont.com | 020 7836 4343
Simpson's in The Strand | simpsonsinthestrand.co.uk | 020 7420 2111
Kaspar 's | thesavoylondon.com
---