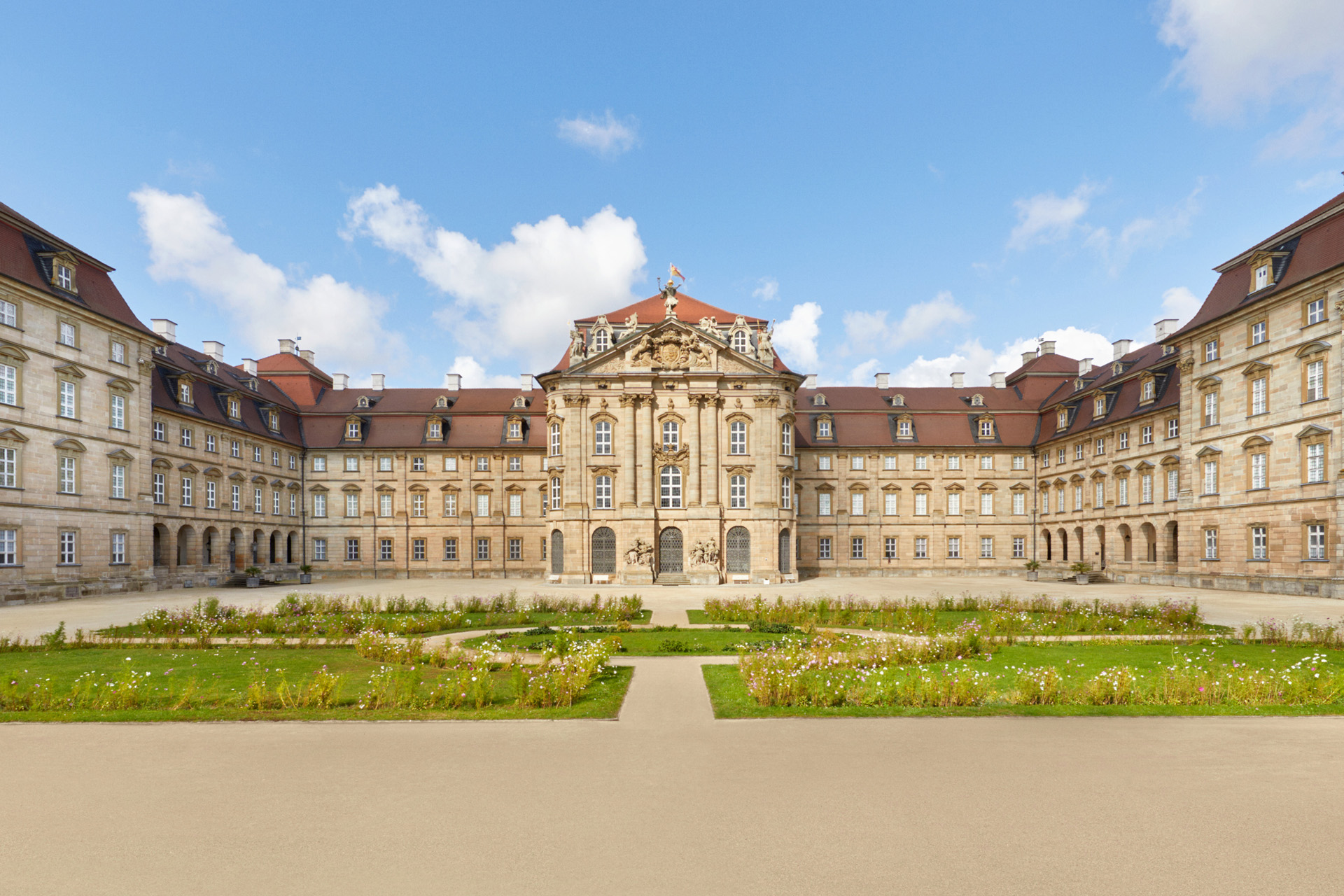 How To Book The Palace From Netflix's The Empress On Airbnb
---
Feel regal at Weissenstein Palace
Fans of Netflix's The Empress, it's time to get excited: the TV series' most iconic filming location is about to be listed on Airbnb. Weissenstein Palace – located in Pommersfelden, Bavaria – serves as Sisi's principle royal residence in the hit series. Here's everything you need to know about securing an exclusive stay in the magnificent palace.
Read the C&TH Responsible Tourism Guide
How To Stay In The Palace From Netflix's The Empress
The Empress is the streaming service's latest success story, with 47 million hours watched in its first week alone, making it Netflix's most successful German-language series ever. The series follows Empress Sisi who ruled over the Austro-Hungarian empire with her husband, Emperor Franz Joseph I, in the 19th century.
If you're a fan of the series and interested in architecture and regal interiors, you might have spotted (and even fallen in love with) the baroque Weissenstein Palace – Sisi's principal residence in the series, situated in Pommersfelden, Bavaria in today's Germany. To celebrate the massive success of the series – as well as Empress Sisi's 185th birthday – Netflix is partnering with Airbnb on an exclusive stay, flinging open the doors of Weissenstein Palace to two lucky applicants next summer.
The Palace – steeped in heritage and widely considered one of Germany's greatest Baroque buildings – will transport guests back to the late 19th century. Historically, the palace has been occupied by the same family since its construction in the 18th century: the House of Schönborn.
Staying in a sumptuous suite (traditionally reserved for the Schönborn family) that has been given an imperial makeover, guests will be welcomed by Countess Benedicta von Schönborn-Wiesentheid, who will also give guests an exclusive tour of the house, showing parts of the building that are closed off to the public. One such area is the ornate Shell Room, where a Sisi-inspired dinner and breakfast will be served. 
On the partnership, Countess Benedicta said: 'Empress Elizabeth, fondly nicknamed Sisi, is an all-time favourite historical figure: a sportswoman, fashion icon, traveller, poet and tragic heroine who fell to an assassin's blade. As she was born in Bavaria, it's both exciting and fitting to bring this legendary woman home and share a little glimpse into her world.'
How To Book
This exclusive stay is priced at £163 for up to two guests. There are two dates available to book: 19 and 20 June 2023. Guests can request to book the stay from 2 November at 6pm BST. airbnb.com/theempress
If you miss out or you're looking for something similarly historical and regal, try Airbnb's new 'historical homes' collection, featuring more than 4,000 incredible residences across the globe.
Featured Image: Weissenstein Palace (c) CZS.