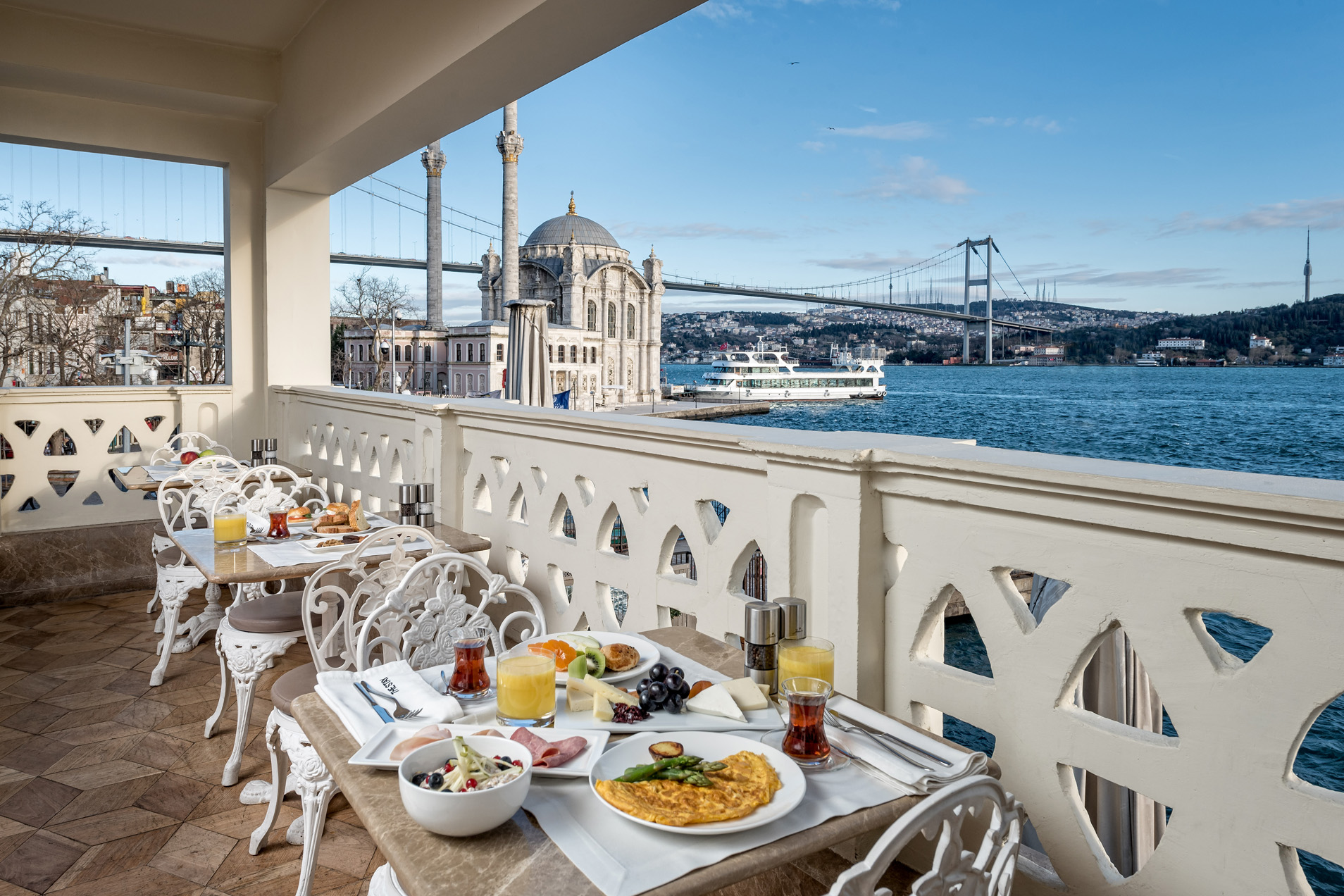 This Turkish Hotel Group is Carbon Neutral – Here's How They Did It
---
For a greener holiday, check the carbon footprint of your accommodation
As we all strive to reduce our impact on the planet, ecotourism is thrown into the spotlight. How can we balance travelling to far-flung destinations while keeping our carbon footprint at a minimum? For The Stay Hotels – Turkey's first carbon neutral independent hotel group – eco-consciousness is at the core of their ethos. Here's what that means, and why it matters.
The Stay Hotels: Turkey's First Carbon Neutral Independent Hotel Group
With more than 100 guest rooms across five hotels in Turkey – four in Istanbul and one in the Aegean coastal town, Alacati – The Stay Hotels group is a design-led brand committed to luxury and cultural immersion. As well as this, they are keenly focused on sustainability. In March, their efforts were recognised and ratified: international sustainability specialists Bureau Veritas awarded the group carbon-neutral status.
To do this, the group had to meet three strict criteria: measuring their total carbon emissions, investing in sustainable projects, and undergoing an audit by an internationally recognised institution. 
'We are very happy to be Turkey's first carbon-neutral hotel group,' said Ali Ispahani, The Stay Hotels' managing partner. 'This process will continue to contribute to the world and the future as we implement these stages every year, by offsetting emissions and continuing to invest at home and across the world.'
What Does 'Carbon Neutral' Mean?
We hear a lot about 'net zero' and 'going carbon neutral' – but what does it actually mean? And why is it important when booking a holiday?
If an entity – whether that is a company or even a nation – has pledged to be carbon neutral or net zero, this means they are striving for a balance between their carbon emissions and their carbon savings. It therefore involves both avoiding producing carbon emissions – for example, by switching to renewable energy sources – and offsetting the emissions that are produced. 
This often involves planting trees, but carbon offsetting can come in many other forms: deforestation prevention schemes, community projects that reduce carbon emissions, and waste to energy projects. In order for an act to qualify as carbon offsetting, it must be accredited.
If you're sceptical about whether your flight provider's carbon off-setting actually does any good for the planet but you are still keen to be a sustainable tourist, you can alleviate your environmental impact by going down another avenue: checking the impact of your hotel.
Read our guide on how to avoid greenwashing when travelling
The Key Initiatives Implemented by The Stay Hotels
It isn't easy to be certified carbon neutral, especially when you are a growing brand. In fact, a new Stay Hotel just opened – The Stay Boulevard Nisantasi – bringing the group's presence in Istanbul up to four hotels. However, this addition hasn't hindered their environmental efforts, and the group has plans to take their accreditation one step further by becoming zero waste by the end of 2022.
Here are just a few examples of how The Stay Hotels group limits its impact on the environment:
During the construction of Stay Warehouse, no trees were cut down, and all construction materials were recycled

The Stay group endeavours to be zero waste by the end of 2022, and identifies companies with a similar ethos before bringing their products into their hotels. For example, in summer 2022, the group is working with a company to introduce biodegradable sugar-cane drinking straws

Wood and brick waste materials from abandoned 100-year-old houses were repurposed to create walls, sun loungers and bespoke furniture at Stay Warehouse

Recycled glass bottles were used to create a unique mosaic tiles for the swimming pool at Stay Warehouse

At Stay Boulevard Nisantasi, the menu is brimming with local produce and Turkish wine, centralising vegan and vegetarian diets

The Stay is replacing all company vehicles with electric versions, and installing electric charging points in front of their hotels for the use of their guests

At the Bebek hotel, upcycling has been centralised during renovations, with original pieces used instead of purchasing new furniture
BOOK:
Double rooms at The Stay Hotels start at £250, including breakfast. There are four branches in Istanbul: The Bebek Hotel by the Stay, The Stay Bosphorus, The Stay Nisantasi, and The Stay Boulevard Nisantasi. The fifth branch, The Stay Warehouse, is in Alcati.
The Stay Hotels | thestay.com.tr | [email protected]