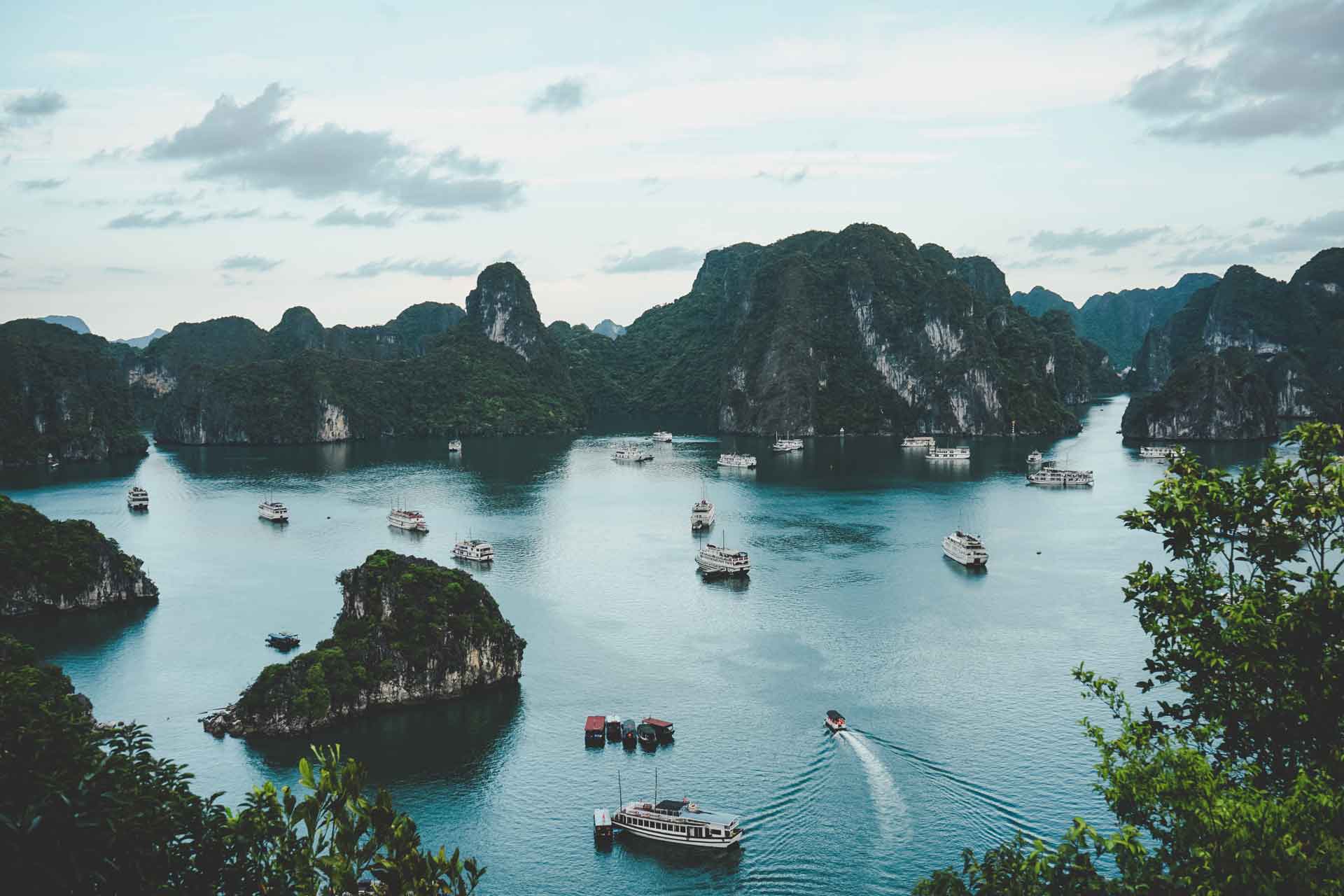 Sustainable Travel Certifications & Badges: What Do They Mean? (& What To Look Out For)
How do you know if your holiday is eco-friendly?
Need a little help finding an eco-friendly holiday? Sustainable tourism is evolving at a rapid pace, but with so much greenwashing to navigate, how do you distinguish between the good and the bad? Greenwashing is so prevalent in the travel industry because it actually originated here, first used in a 1986 essay by New York environmentalist Jay Westerveld, who critiqued the common hotel practice of disguising cost cutting as an eco-dream (i.e. promoting the reuse of towels to 'save the environment'). We chatted to Henry Comyn, managing director at B Corp certified travel company Joro Experiences, to find out where to start when it comes to travel certifications and badges…
Read the C&TH Responsible Tourism Guide
Sustainable Travel Certifications And Badges: Where To Start
What are the main sustainability certifications or awards that hotels and travel companies can achieve?
'There are over 200 awards, certifications and 'stamps of approval' across the world that businesses use to flag that they are sustainable. These are supposed to help conscious consumers to choose which services or products they can invest in to align with their own ethics, but not all are made equal. Some require evidence to back up claims being made (such as certificates to prove carbon neutrality and details of exactly how emissions have been offset). Others need no evidence at all.'
How are they generally awarded or judged?
'The number of 'sustainability stamps' can be overwhelming. Each country has its own certifications, and even within one country there might be different accrediting bodies for hotels, destinations, and tour operators – but there are a few logos or names that you might see regularly, including Green Key, Earth Check and Green Growth. To help you know whether this stamp means something or is just greenwashing, you can check whether they are certified by the Global Sustainable Tourism Council (GSTC) which sets the global standard for these accreditations.'
GSTC

Travel companies that have been certified by a GSTC-Accredited Certification Body have been verified by an independent and neutral process. These certification bodies will display the GSTC logo alongside their own.
Are some certifications better than others?
'After considering the options, Joro opted for B Corp certification because it requires an in-depth examination of a business's processes and sustainability efforts. Covering the full scope of products and services – including travel businesses – each company that applies for B Corp status is measured using the same metrics and is provided with a score out of 200.
'To get B Corp certification, you need a score of 80+ and to make a commitment "to positively impact all stakeholders – workers, communities, customers, and our planet". Joro achieved B Corp status in early 2021, and we were the first luxury travel brand in the UK to do so.
'There's a lengthy process to obtain the initial certification, but there are also ongoing checks to keep us accountable and ensure our actions match up with our promises. We're required to submit details of our carbon offsetting and removal projects and create an impact report each year, among other things. You can find the UK's B Corp accredited travel businesses on the Travel by B Corp website.'
With so much noise around sustainability and ecotourism, how can travellers be sure they're making the right choices?
'The best way is to engage and ask questions. Any company who sees sustainability as a box ticking exercise has missed the big picture, but a company with sustainability at its heart will be able to clearly answer your questions – including not just what they've already done but what they plan on doing to improve. An insider trick is to ask people to explain why their business is sustainable without using the word 'sustainable'.'
'The right choice for a customer is going on a better holiday than they did the last year. You do this by finding trips that not only benefit you but also the places you visit. Could you stand on stage and explain in what ways you feel you picked a great holiday?'
Anything else our readers should know about sustainability credentials and badges?
'While some brands are intentionally greenwashing, others are trying their best but missing the mark. It's a complex area, and it can be overwhelming knowing where to start. This is where organisations such as The Conscious Travel Foundation come in. Co-founded by Joro in 2020, it's a community of like-minded travel businesses and individuals supporting each other and working together to make travel a force for good. There are experts across different fields to help on the members' varying sustainability journeys – whether that's by advising on the latest science and the best ways to reduce carbon, or on how to ensure your company's culture takes into account diversity and inclusion for example.'
Featured image: Hạ Long, Vietnam, photo by Ammie Ngo on Unsplash