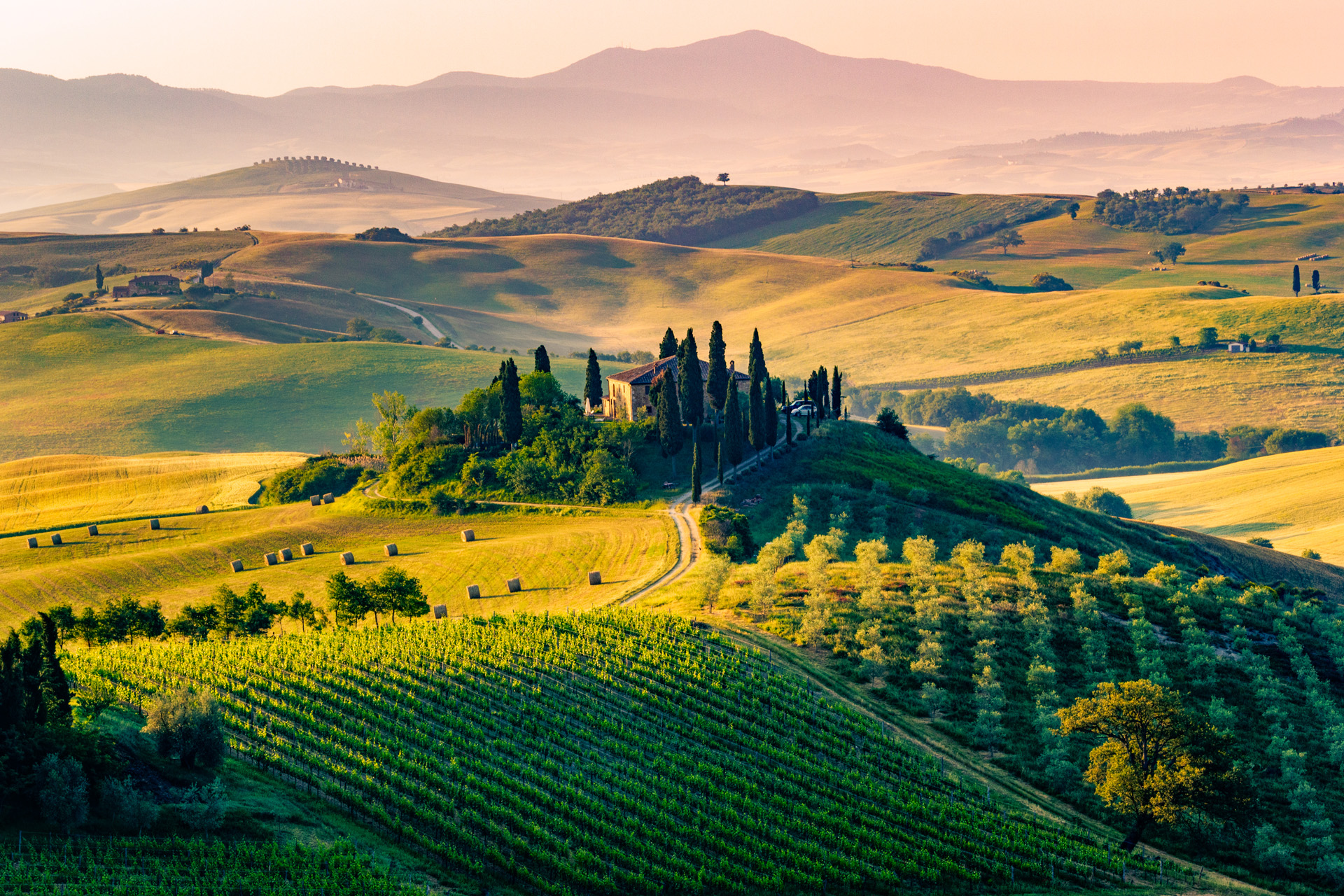 Ecotourism Spots To Visit in Europe
---
Make your next trip to the continent a green one
Though we often hear most about incredible rainforest restoration efforts in far-flung places, when it comes to ecotourism, Europe also takes things very seriously. The European Commission, for example, has its European Destination of Excellence (EDEN) initiative, awarding small cities and countries for their sustainable tourism regeneration efforts. So, where best to travel to – sustainably, of course – to make the most of the wonders on our doorstep? Here is the C&TH pick of ecotourism destinations in Europe. 
Read the C&TH Guide to Responsible Tourism
Best For: Sustainable City Regeneration
Tallinn, Estonia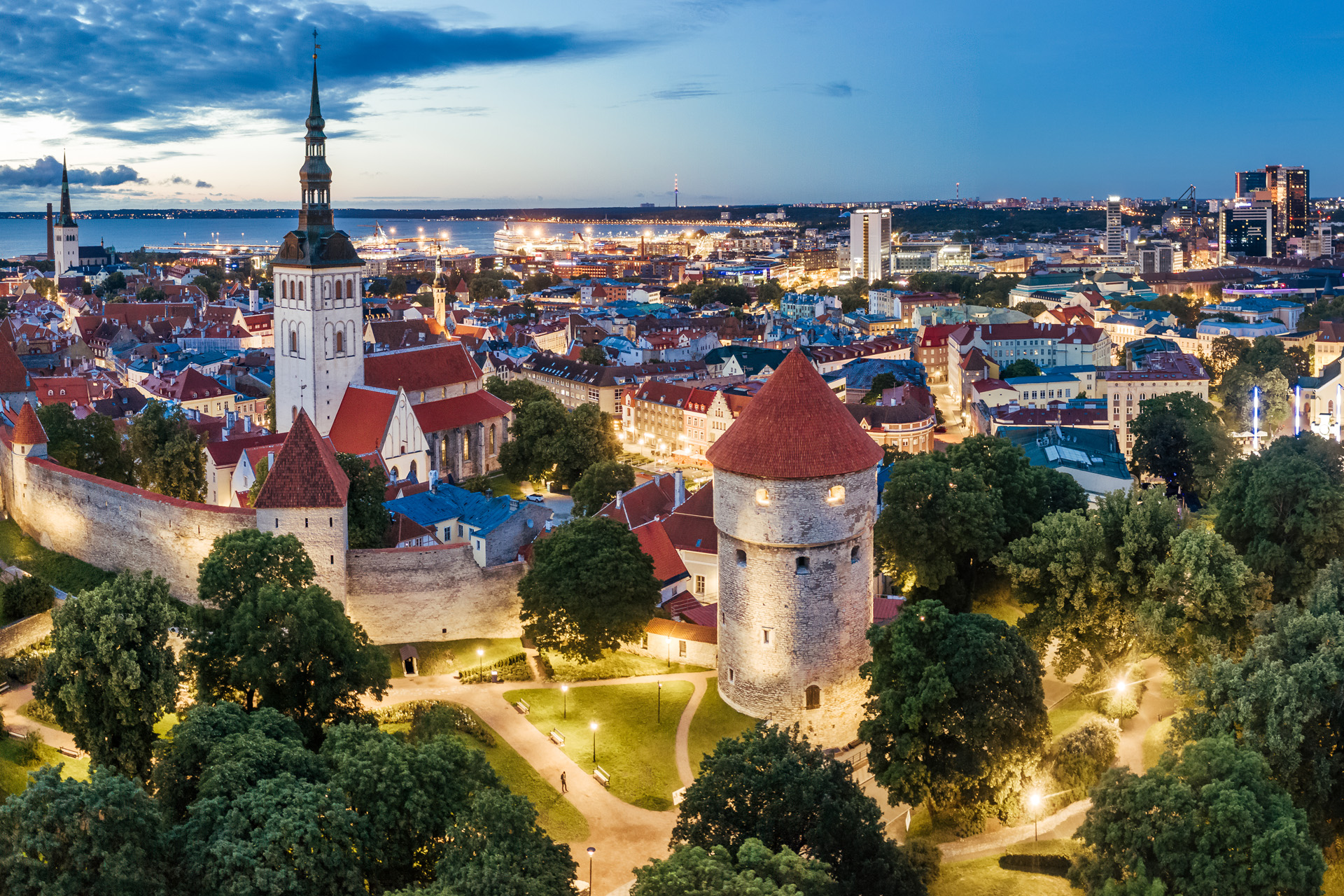 Europe's Green Capital for 2023 – taking over from southeastern France's Grenoble – Tallinn is one of Europe's best-preserved medieval cities. However, it is not afraid of sensitive modernisation to aid the climate crisis. For example, following a 2013 referendum, Tallinn became the first European city to introduce free public transport to all residents; the city still invests in their public transport, building cycle lanes, new electric tram lines, and investing in electric buses. 
A UNESCO World Heritage Site with more than 2,100 hectares of protected reserves, parks and even an island, Tallinn is home to a diverse range of landscapes and communities, which it aims to focus on during its Green Capital Year. For example, Tallinn hopes to involve its communities in city development and green innovation, developing carbon neutral mobility and a circular economy to help residents better understand the importance of environmental protection. One example of this is the planned Putukäväil (pollinator highway), a 13 kilometre park running through nine districts of the city, connecting biodiversity with urbanisation.
While you're there, embark on a walking tour to absorb the old city's sights, visit the ancient Tallinna Raekoja Plats and spot incredible street art in Telliskivi Loomelinnak. visitestonia.com
Best For: Ecotourism in the Snow
Sweden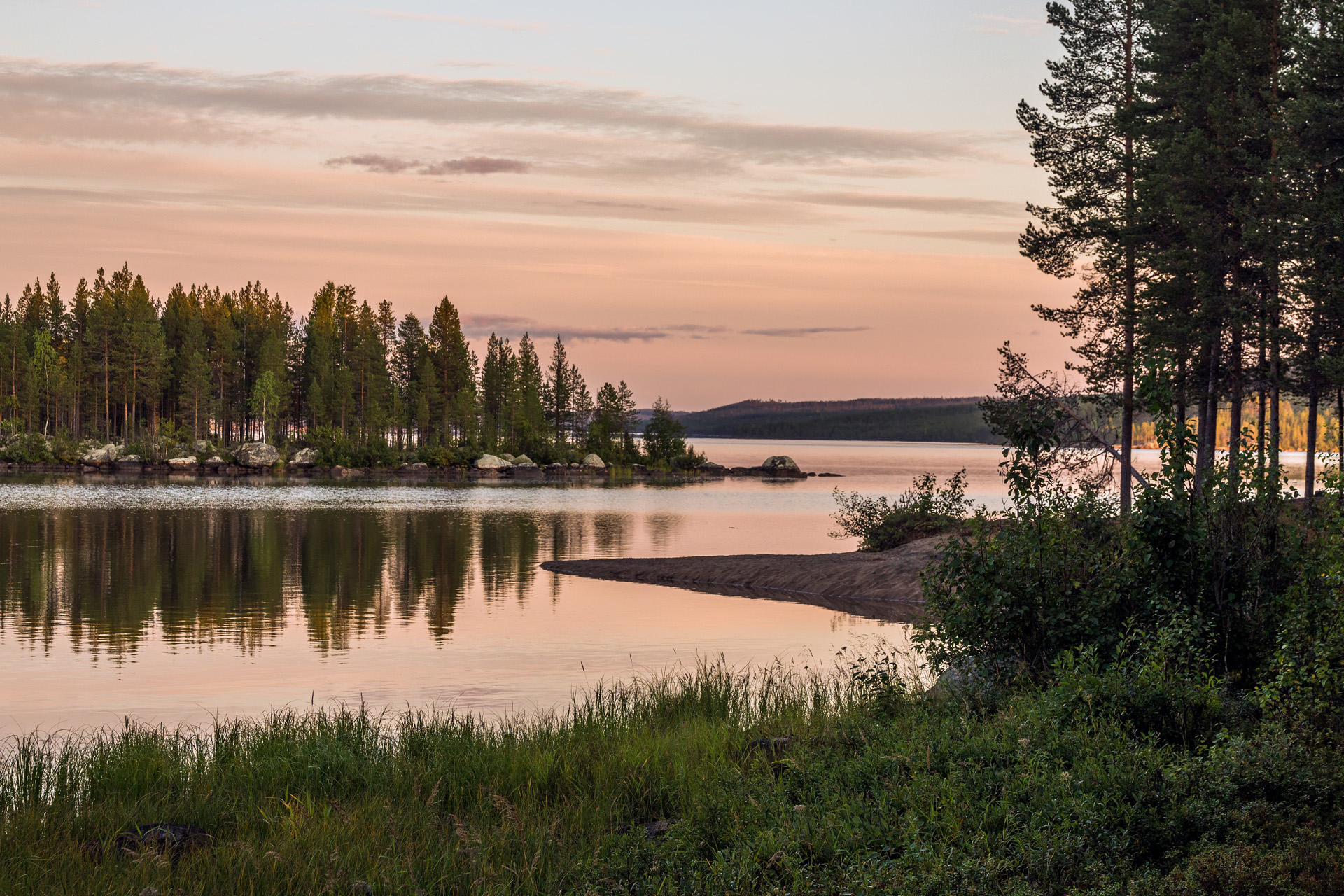 Behind Australia, Sweden was the second country in the world to introduce an ecotourism charter. The icy nation really kicked off ecotourism in Europe, creating the 'Nature's Best' label to certify tour operators, centering the importance of cultural conservation and ecological awareness when exploring a nation's landmarks. There's also the Nordic Eco-label to distinguish eco-hotels and products.
It's not all snow: there's a vast range of exciting activities to engage with in Sweden, from dogsledding in the Arctic Circle, to oyster and lobster safaris in the west, to sea kayaking and timber-rafting. Likewise, Swedes really thrive on the concept of Allemansrätt – the right to roam – which opens up their rolling countryside to whoever wishes to wander through it. So, take nothing but memories, leave nothing but footprints, and head to this eco destination. visitsweden.com
Best For: Ecotourism in Paradise
Tuscany, Italy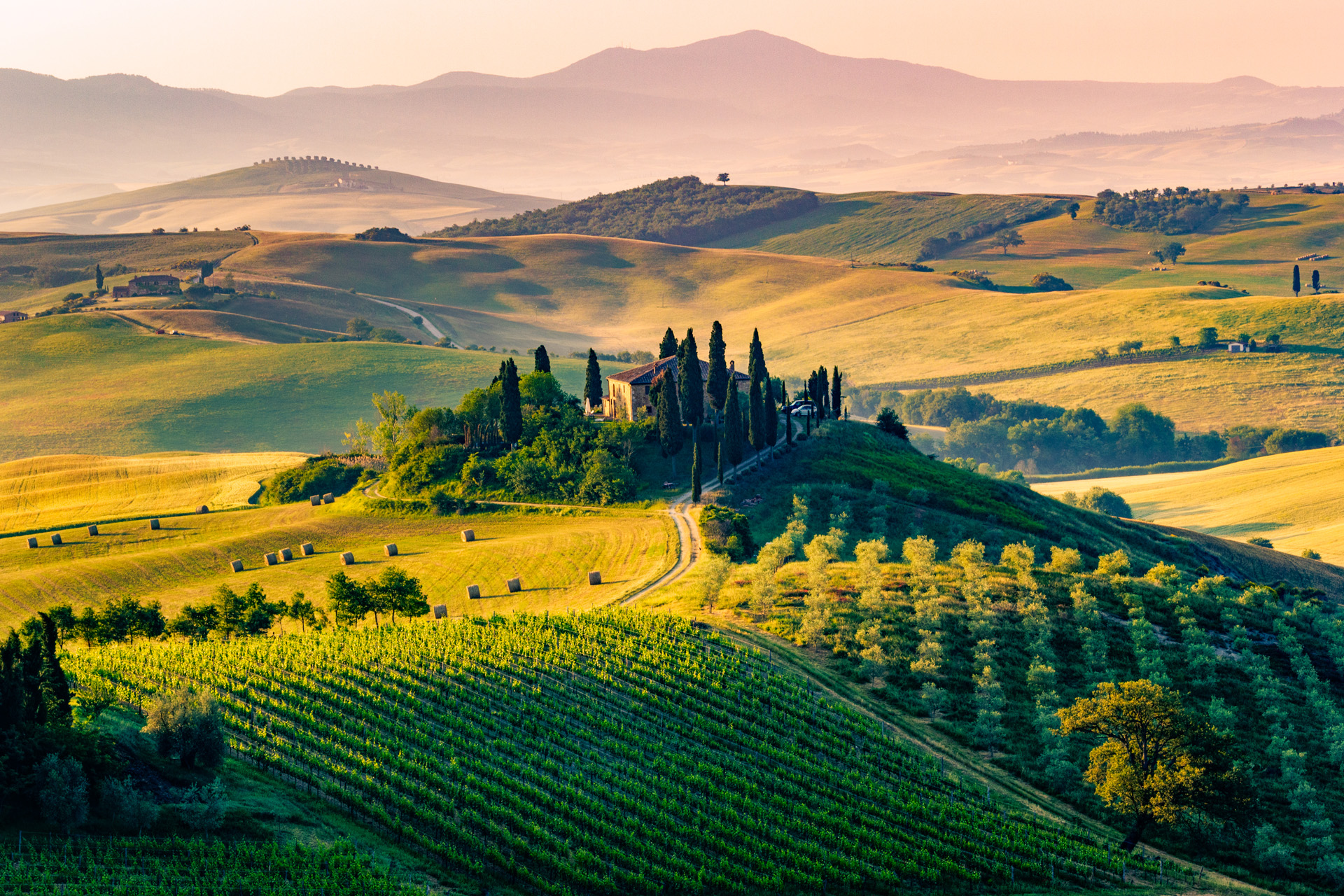 Visitors don't need much convincing that Tuscany is a dreamy destination. But, when it comes to ecotourism in Europe, Tuscany is also well accomplished. The Tuscany Environment Foundation, for example, aims to protect and enhance Tuscany's 23,000 kilometres squared of beauty, its natural biodiversity, and the region's eco-systems. Focusing on community collaboration, the TEF raises funds from people and businesses tied to Tuscany, supporting local organisations that work to sustain the region's natural assets and subsequently bringing economic and social renewal to the local community.
It's a diverse region, spanning coastal wetlands, hot springs, rivers and ancient forests; make the most of it on guided hikes and visiting natural landmarks as well as exploring the cities. For an immersive, ecological experience, head to Oasyhotel in the the privately owned, WWF-protected Oasi Dynamo reserve in San Marcello Piteglio. Here, rare plants and biodiversity thrive under protective restrictions, with wolves, deer and wild boar roaming freely alongside goshawks, golden eagles and honey buzzards. visittuscany.com
Best For: Wilderness Galore
Transylvania, Romania
Did you know that Transylvania is one of King Charles III's preferred holiday destinations? HRH purchased an estate in the Eastern European region after he first visited in the 1990s, and he frequently engaged with environmental efforts in Transylvania before he became King. This includes his own charity, the Prince of Wales Foundation Romania, which has assisted the region's heritage preservation and community growth work since 2015.
With rich biodiversity across an vast area of comparative wilderness, Transylvania is known for its Carpathian landscape, historic churches dotting the hills, and its traditional farm-to-fork, subsistence way of life. Romania's Ecotourism Association (AER) supports the protection of these landscapes – which host brown bears, grey wolves, the Eurasian lynx, bison and red deer alongside diverse grasses, wildflowers and trees – but much of the region remains untouched. Experience the natural magnificence on cycling tours, river rafting, horseback riding, and trekking.
Best For: Ecotourism On Your Doorstep
Cornwall, UK
Fancy exploring the ecotourism the UK has to offer? Head to Cornwall, where ecotourism thrives at the Eden Project, and conservation and regeneration are at their best at the Lost Gardens of Heligan. Holding Plant Heritage National Collection Holder status since 2008 for its historic camellias and rhododendrons, the Gardens host a packed calendar of events, for locals and visitors alike.
If you're a budding cyclist, you're in luck: Cornwall Council, Cornwall AONB and Sustrans are working together to get people out of their cars and onto bikes, great for fitness, reducing the pressure on local transport infrastructure, and protecting the coastal landscape. The CoAST Protection Network also has community at its heart, committing to the sustainable development of accommodation, transport and lifestyle amenities.
Of course, there's plenty of sustainable things for visitors to do, too. If you're heading near Falmouth, why not volunteer for beach cleaning with Fathoms Free? Or retreat to Cabilla Cornwall to explore the ancient woodlands of Bodmin Moor. visitcornwall.com
Featured Image: A Tuscan farmhouse (c) Getty.