Many tourists miss out Kampala, Uganda's capital, in their rush to go gorilla tracking or searching for the big four. (For the fifth, the rhino, you have to visit the zoo.) But Kampala— one of the planet's fastest growing cities —should definitely be a stopover, says Caroline Phillips. It boasts the country's best shopping, thriving contemporary art and foodie scenes and tip-top people-watching in its bustling markets and chokka downtown streets.
STAY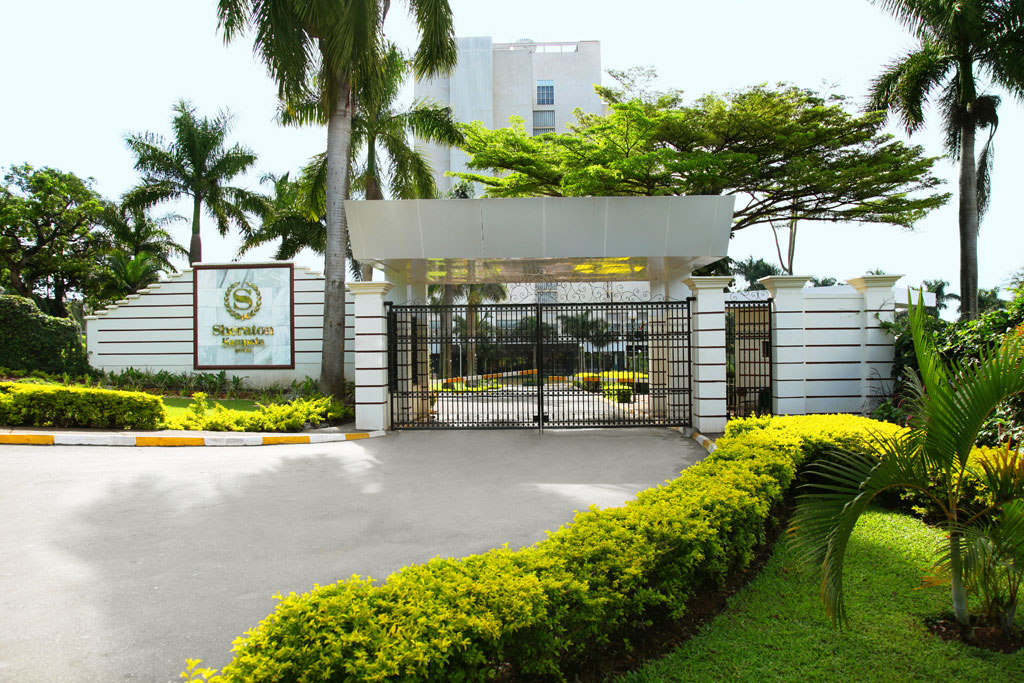 The Sheraton may be a Sixties, 14-storey construction, but it's also the oldest 5-star hotel in Uganda and Kampala's only international brand hotel. And possibly the world's only hotel with a photo of the erstwhile dictator, Idi Amin, in its lobby (alongside other presidents past and present). Even though it's in the central business district — the erstwhile colonial residential area —the whole shebang is surrounded by the city's best-kept gardens, a stone's throw from the presidential palace. It lures Kenyan businessmen and UN folk, with its slick service and suites for presidents, diplomats and executives. What else? Send your shoes to cleaned and they'll come back better than new. Breakfast's a (circa) mile-long buffet —of great curries, deep-fried gonja (sweet plantain), steamed purple yams, fresh T-tree tomato fruit and jackfruit, alongside more traditional continental fare. Don't miss the Sparena spa's Ugandan massage with tip-top therapist Goreth —including a rejuvenating coffee scrub with avocado, yoghurt and banana. Over the years the hotel has undergone several name changes, each reflecting the country's political upheavals. Let's hope the 'Sheraton' is here to stay.
SEE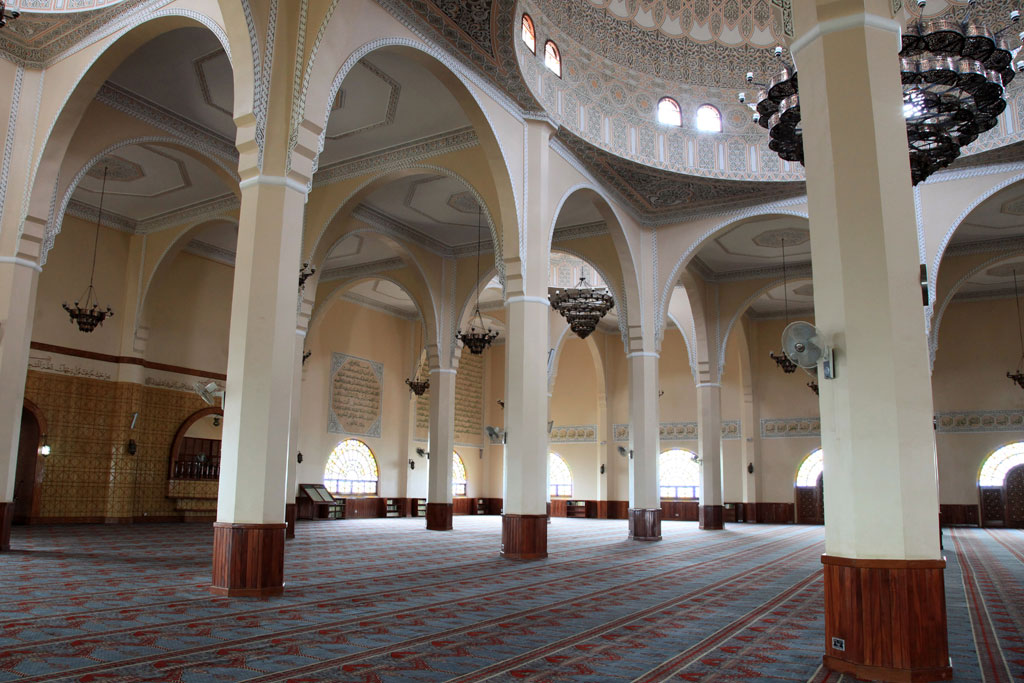 Book Emmanuel 'Emma' Olukuma from Adventure Vacation Safaris for a walking tour (from £25 a day). He'll take you to sights like the Baha'i Temple with its nine sides and 121- foot dome; the Wamala Tombs (sacred burial grounds); and Namirembe Cathedral, (where the congregation is called to service by the beating of drums and bells). But he'll also lead you into winding back streets with stalls selling stones to cure snake and dog bites; to traditional tailors (with mounds of colourful hand-printed African fabric piled floor- to- ceiling, £2 a yard); then to a salon to get your hair braided (£40 and six hours later with two hairdressers working on your tresses…). The Narkasero fresh-food market is a must with its sacks of star anise, buckets of grasshoppers (a delicacy), locals calling, 'Hello muzungu (white person)', and women sitting on the ground sifting rice.  Don't go home without seeing the crazy Old Taxi Park at Ben Kiwanuka Street with its 2000 taxi vans plying for trade in a space that probably fits… oooh, 1500 vehicles.
London's Best Food & Drink Pop-Ups
EAT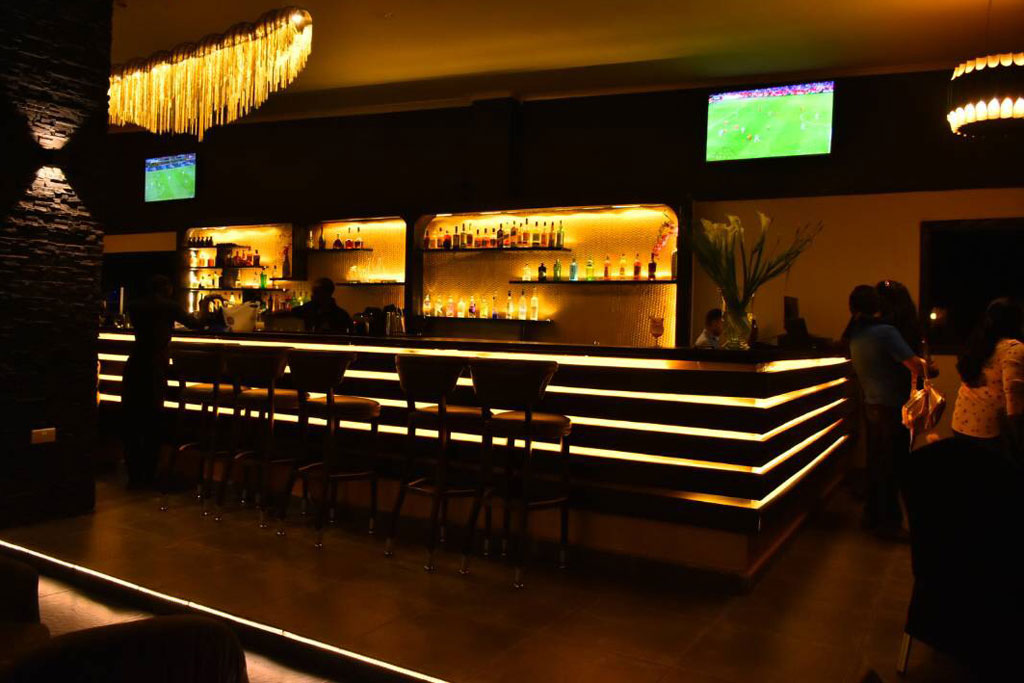 Ugandan cuisine reflects Portuguese, British and Indian influences. Nab a 'Rolex' in the street: this isn't a directive to pickpocket —it's a chapatti wrapped around an omelette with cabbage and tomatoes; a tasty combo of 'roll' and 'eggs'. Snack on maize grilled on a roadside charcoal stove and mandazi, a kind of sweet doughnut. If you're brave, hazard a muchomo….grilled meat on sticks. (Raw meat is displayed al fresco, rather than refrigerated. And chickens are often slaughtered to order.) Meals are frequently accompanied by posho —ground and boiled maize —or boiled and mashed green plantains (matoke). After such street fare, you'll enjoy Kampala's excellent international restaurants. The Sheraton's Seven Seas serves a mouth-watering tilapia (a meaty fish found in Uganda's lakes) with black bean sauce and Nile Perch steamed in banana leaves. Upstairs in the former factories complex that houses Afriart on 7th, there's a coffee shop; a groovy, fusion restaurant, Silhouette, for dinners; and a bar serving artisan-infused cocktails (think chilli and chocolate). The newest, hippest, must-eat restaurant is Izumi, in Kololo (the Belgravia of Kampala). Here you'll feast on beautifully presented fusion food in a cool space with a fashionable crowd. If you've spent more than a week in Uganda and become bored of its repetitive cuisine, Izumi's tofu steak, miso aubergine and green papaya salad alone are almost worth the 6312-mile flight from the UK.
BUY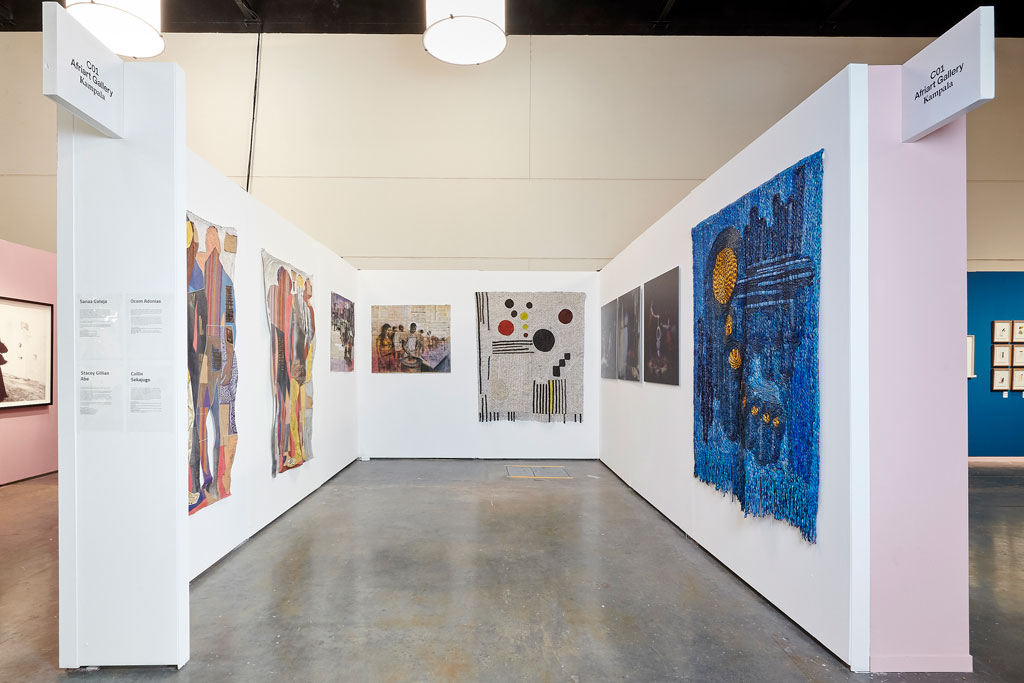 Afriart Gallery sells pictures you'll want to roll up and put in your suitcase. (Its motto: 'You can't buy happiness but you can buy art.') Visit Afriart on 7th in an erstwhile warehouse in the industrial quarter (non-members £4 entry) for rotating contemporary exhibitions. The gallerista is renowned Ugandan artist Daudi Karuni and he curates contemporary African artists —think charcoal wash on newspapers by Oom Adoniasor and Fred Mutebi's ficus bark cloth paintings. Prices from $700 to $15,000. In the same industrial complex (the first gentrified one in Uganda and still being finished), Sue O'chola de Roy (a former Miss Kampala) sells eclectic clothes out of kitenge tribal fabric and has a champagne bar (the city's first) at Casa de Roy— you sit on retro sofas midst her superlative collection of African tribal art. (sueocholaderoy.com) In three shops around town, the best curious and artefacts are to be found at Banana Boat (www.bananaboat.co.org) with its cow horn salad servers (£10), sackcloth lampshades and cool brass earrings. You'll pass the president's palace ('Please surrender your firearms to the security office,' reads the sign) to reach the Nommo Gallery. Previously Kampala's national gallery, it's now owned by a former military man, Elly Tumumine. His paintings are for sale alongside colourful contemporary pictures by locals—of 'cattle keepers' to fishermen, from £60 to £200. For bargains, Exposure Africa Crafts Market sell ethnic handmade ethnic goodies: think black rag dolls, beaded elders' walking sticks and wicker baskets…some of it from Kenya, but who's telling?
What To Buy: The Best Art Books
Need To Know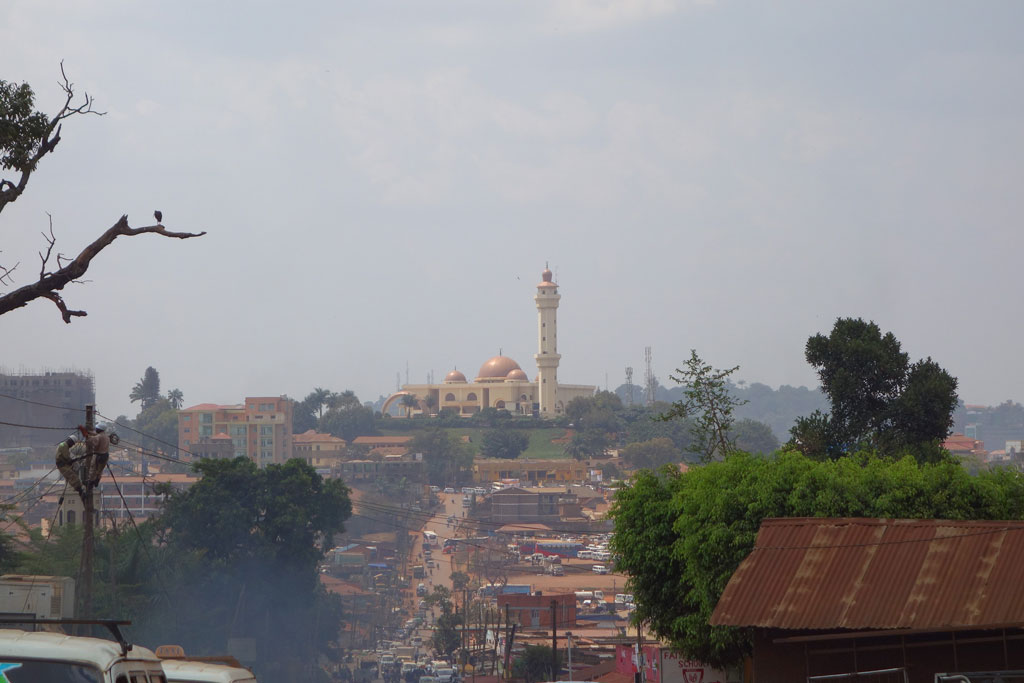 The city was originally built on seven hills — but has now bagged more than 20 for a sprawling, chaotic metropolis. It was historically the capital of the Buganda Kingdom, which still has its own (ceremonial) king. It's a place of skyscrapers filled with adventurous investors, government buildings and officials in swanky four-wheel drives, embassies, churches, mosques and cathedrals (Anglican and Catholic ones). Of shanty towns alongside gleaming white UN cars, Marabou storks, colonial architecture and jacaranda trees.
Getting Around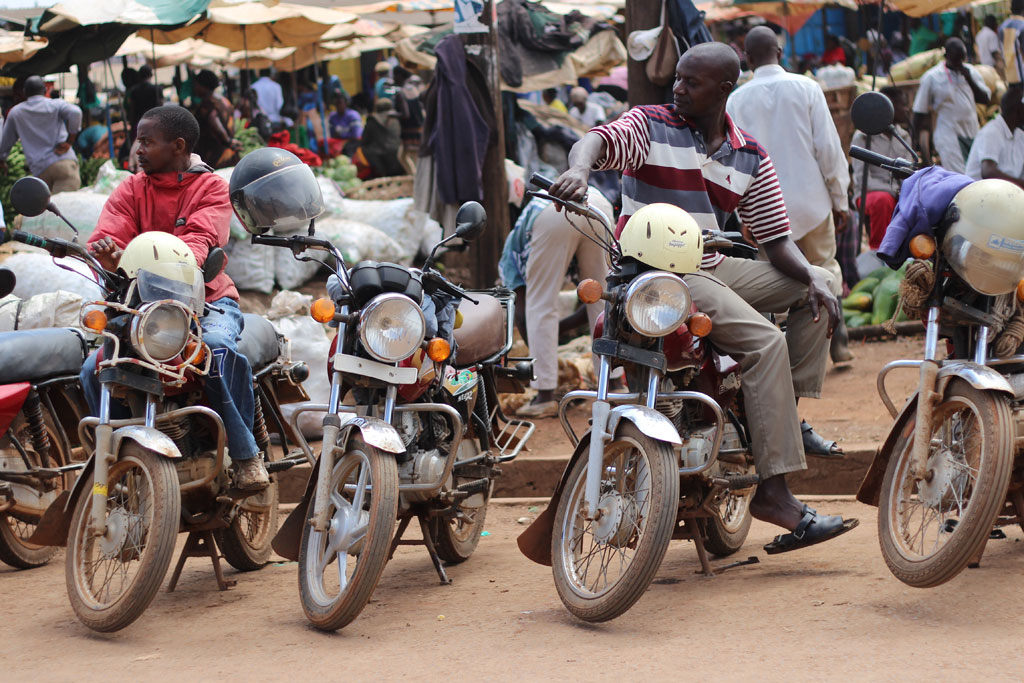 For the adventurous, there are boda-boda motorbike taxis. For those less fuelled by adrenaline, travel in air-conditioned comfort in a 4WD. Spekeugandaholidays.com
Book It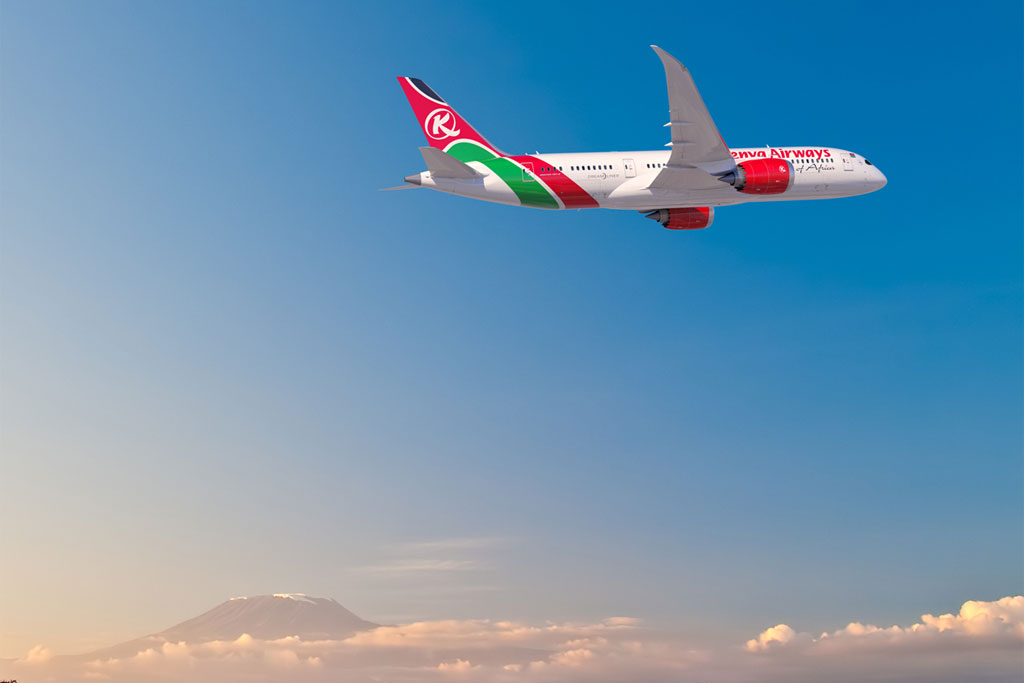 With Kenya Airways to Entebbe via Nairobi. Premier World (its business class) goes for the upmarket nightclub approach with its dress code…no athletic wear and no trainers allowed. (But gents may hop aboard without ties.) If you're goofy enough to forget the correct attire, ground staff may allow you to throw off your cool Stan Smiths and walk aboard just in socks (as did my companion). You'll soon settle snugly in a flatbed, and dig into the world's best macadamias, plus beetroot carpaccio then a steaming cup of 'that famous Kenyan coffee'…all delivered with big smiles by red-trouser-clad flight attendants. Before you know it, you'll be flashing your yellow fever certificate at Entebbe International Airport on the shores of Lake Victoria. Going back, don't miss the airline's Simba lounge in Nairobi with its welcome blast of air con and separate glass-walled suite fish-bowling VVIPs. Plus it boasts 'ladies', 'gents' and on-trend 'universal' loos. (A lounge with a price tag of just $40 for those travelling economy.)
Exceptional Travel (T: +44 (0) 1608 638777) offer a 1-night stay at the Sheraton Kampala from £265 for a double room on a Bed & Breakfast basis. Fares from London – Heathrow to Uganda (via Nairobi) GBP390 including tax.
Kenya Airways – Reservations – +44 (0) 208 283 1818
The Weekender: 48 Hours in Berlin
---