When you're not gazing at ostriches from your hotel room, visit a gallery in a 1942 air-raid bunker or sample the city's best beans, says Nina Fitton…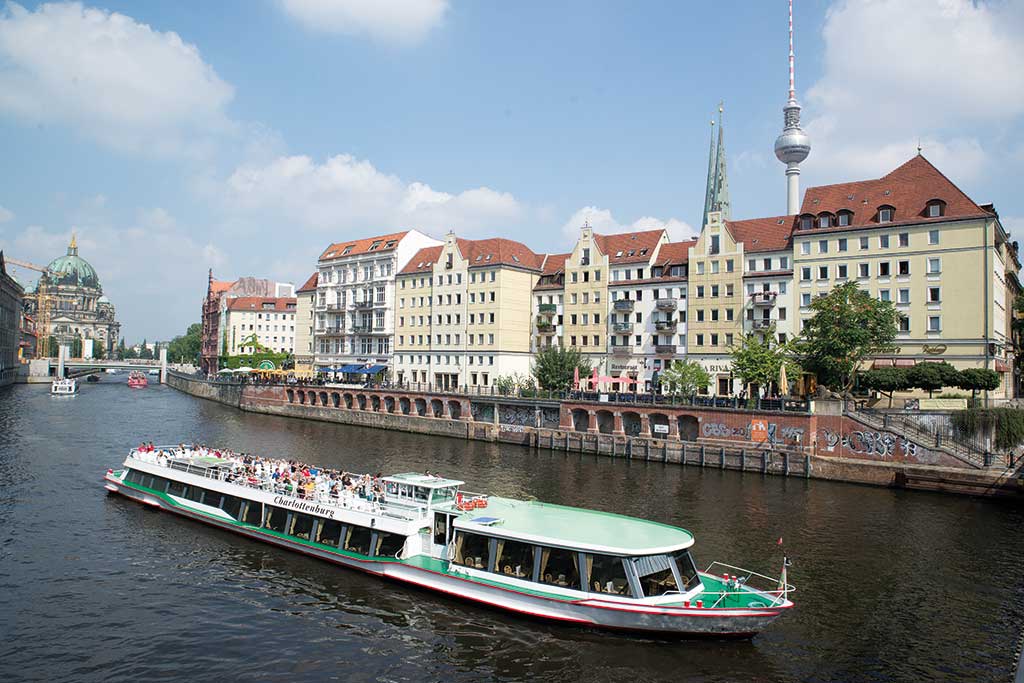 Berlin is one of Europe's coolest cities, a central hub for arty types, hipsters and the well-heeled chic. An overwhelming array of things to see and do suggests a weekend visit here requires very careful planning. Every strasse in the German capital seems to have a tale to tell. Whether it's the Russian bullet holes left in the stone columns of the Brandenburg Gate or the glass dome designed by Norman Foster atop the Reichstag, history seeps from every building.
Spacious, wide streets are infused with a relaxed atmosphere and the whiff of good coffee. Compared to London, Berlin feels positively empty in the winter. It's a different story in the summer when a riot of selfie sticks breaks out around the main sights. Even if you are here just for the 24-hour nightlife around Hackescher Markt – party time for the huge influx of young natives – Berlin is an affordable city made new again. Thanks to a reunified country and the destruction of the wall, there is a unique vibe that attracts people globally.
Berliners have embraced the recent past, be it attractions like Hitler's bunker or the field of 2,711 concrete slabs that make up the Holocaust Memorial. There are other memorable sights too, like the bust of Nefertiti at the Egyptian Museum, or the panoramic view from the roof of the cathedral (rivalled only by a Soviet TV tower, shaped like Sputnik). Unquestionably, the best way to explore Berlin is on foot – book a local guide with the tourism office and get a personal view. Hidden courtyards and the stories of the people who lived here spring to life.
Stay
Das Stue is a luxury boutique hotel located right on the edge of the highly acclaimed Berlin zoo – and yes,  you can save on the entrance fee by spying ostriches from the north-facing bedrooms, gym and bar. Bedrooms are expansive – if the ceilings were any higher, clouds might form. Besides sleeping, Das Stue boasts an impressive breakfast buffet, the Susanne Kaufmann Boutique SPA for total relaxation and recuperation, and Michelin-starred molecular Mediterranean cuisine in the hotel restaurant, Cinco by Paco Pérez. Rooms start at £190, including buffet breakfast and access to the spa and gym.
The Waldorf Astoria, in the fashionable City West district, is a convenient central base. Elegant and sophisticated, the enormous metal gates in the lobby mirror the swanky chain's New York flagship. The classically styled bedrooms have plenty of modern touches, with exemplary staff. Enjoy a Michelin-starred dinner if there is any room left after the huge breakfast offerings.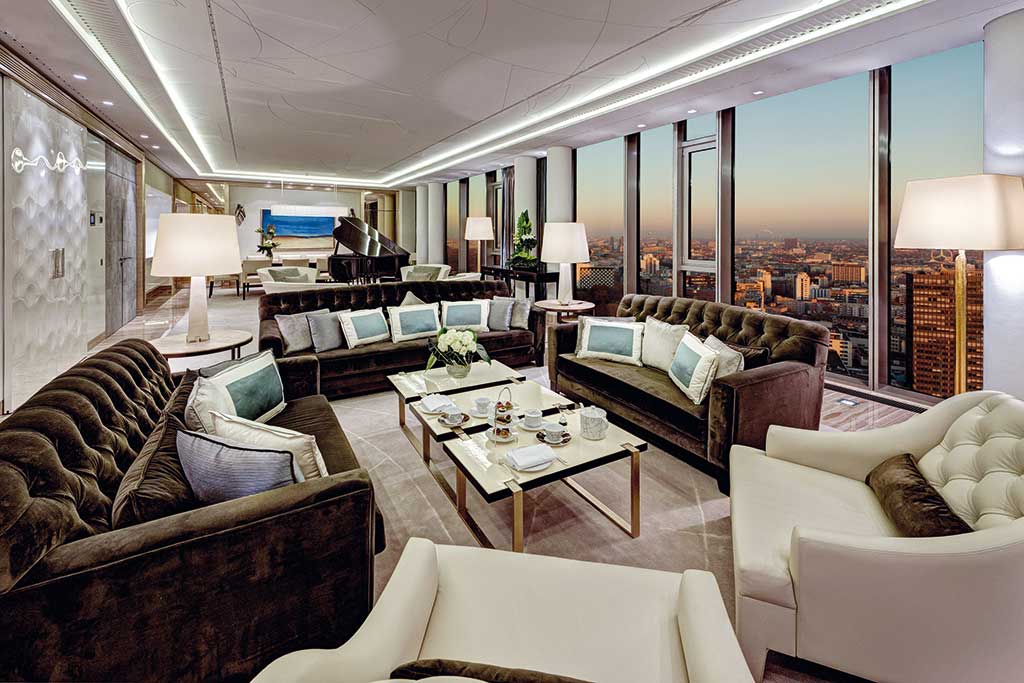 See
After a cultural day engrossed in the city's museums, it is a joy to change your boots for dancing shoes, hail a taxi (Uber hasn't really taken off in Berlin) and pile into the battered entrance of Clärchens Ballhaus. This dance hall and restaurant has been going since 1913 (closing only in the 1930s because of a Nazi dancing ban), and if walls could speak… frankly you'd be sitting there for days, which wouldn't be too much of an ask at the candle-lit tables flanking the scuffed wood dancefloor. At weekends a live band plays and every weeknight has a different dance theme – swing is especially popular – with a dance teacher demonstrating steps and anyone and everyone free to join in. Hilarious good fun and as essential an old-Berlin destination as the louche Paris Bar restaurant.
Must-see sites include the Reichstag, Museum Island and Checkpoint Charlie, while the Wall Memorial and Holocaust Memorial should be on every visitor's list.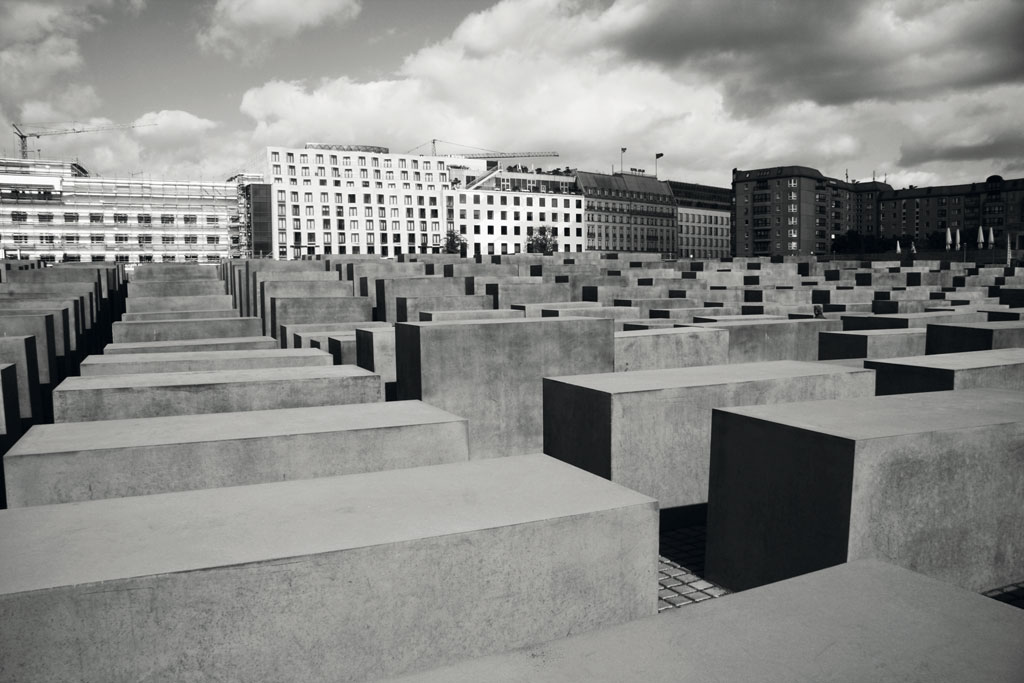 The German Historical Museum has a deeply absorbing tale to tell. Berlin Story Museum could absorb anyone for hours. And no one would want to rush through the Topography of Terror museum, which unsparingly documents Germany's Nazi era.
"if walls could speak… frankly you'd be sitting there for days"
Eat
Berlin is packed with foodie hotspots if you know where to look. Lunch at House of Small Wonder is pretty special – chow down on Japanese-influenced comfort food in a greenhouse-style oasis (I can't recommend the croissant French toast enough).
Le Bon is located in the trendy Kreuzberg district and serves perfectly-executed, novel dishes with wonderfully personalised service. The rustic setting is a good choice for lunch or dinner.
Dinner at Katz Orange  is a must – like dining in an art gallery with Moorish furnishings. The restaurant showcases a concise menu of seasonal and regional ingredients, with a selection of slow cuisine specials, complemented by old school cocktails and affordable wines.
If you're in need of a coffee and cake stop, look no further than Distrikt Coffee – this industrially-styled café pairs its caffeine with drool-worthy cakes – the bread pudding is legendary.
Café Einstein at 42 Unter den Linden is popular with politicians (Merkel included) and a convenient stop after a WWII/Cold War walking tour culminating at the site nearby – now a car-park – of Hitler's bunker. It's also a favourite of the best guide in the city, Insider Tour's witty military historian, Major Nigel Dunkley.
Auguststrasse is blessed with excellent cafés and restaurants but Mogg Jewish Deli in a former Jewish girls' school features everything from New York cheesecake to an almost legendary Reuben sandwich.
Buy
There are tourist shops aplenty in the centre but walk north to Prenzlauer Berg for a more authentic experience. Trendy Helmholtzplatz has wonderful, bespoke shops, while the chocolates and clothes at Kollwitzplatz will top up your baggage allowance.
Live like a local
Visit The Boros Collection, a contemporary art gallery set inside a 1942 air-raid bunker – a history-steeped and stunning setting for an impressive collection, it is imperative that you book (months!) in advance.
Berliners love their coffee.  Stop by The Barn coffee shop and roastery in the Mitte district – this highly regarded café roasts all its own beans on-site and offers free coffee tasting sessions every Saturday – visit to taste and talk coffee with the experts, or pop in any time for hot drinks and snacks in a WiFi- and pram-free zone. Five Elephant and Westberlin deserve a mention for great coffee, too.
Book it: Fly to Berlin from London Heathrow with Euro Wings. Weekend meet-and-greet parking from £62 with Holiday Extras.
Nina is the editor of bar and restaurant recommendations site, Have You Heard Of It?
DISCOVER MORE TRAVEL:
48 Hours in Corsica | 48 Hours in Amsterdam | 48 Hours in Florence | The Weekender: St Tropez
---