The region of Emilia Romagna is made up of 8 provinces and one city. Each area is unlike its neighbour, whispering its own unique promise to leave you with a stomach full of homegrown wines, rich traditional cuisines and fruitful stories of history dating back to Roman times. The best way to experience all the secrets that Emilia Romagna hides within the cobbled walls of its provinces is to take a weekend-long road trip, stopping to smell the roses (or, more likely, the distinctive scents of sparkling wines, fresh parmesan and ornate cathedrals) in each nook of this Northern Italian region known best for its food, wine, history, natural countryside and sports.
Racing through the heart of Emilia Romagna is a glisteningly high-tech, intricately designed race car. It could be a Ferrari, a Maserati, a Dallara, a Pagani; these high-end motoring manufacturers are all based in Emilia Romagna, the region that celebrates motor racing with an almost overwhelmingly strong sense of pride and passion for Italian craftsmanship. This all comes to a head at The Motor Valley Festival in Modena, for which this year's event was the debut. Running from 16–19 May, the region came alive as motoring lovers from near and far flocked to Modena for a grand celebration of all things motoring. Car factories put on special exhibitions, branded pop-ups emerged with shiny car parts on show and the streets buzzed with the sound of vintage and futuristic engines revving amicably through the winding cobbled streets.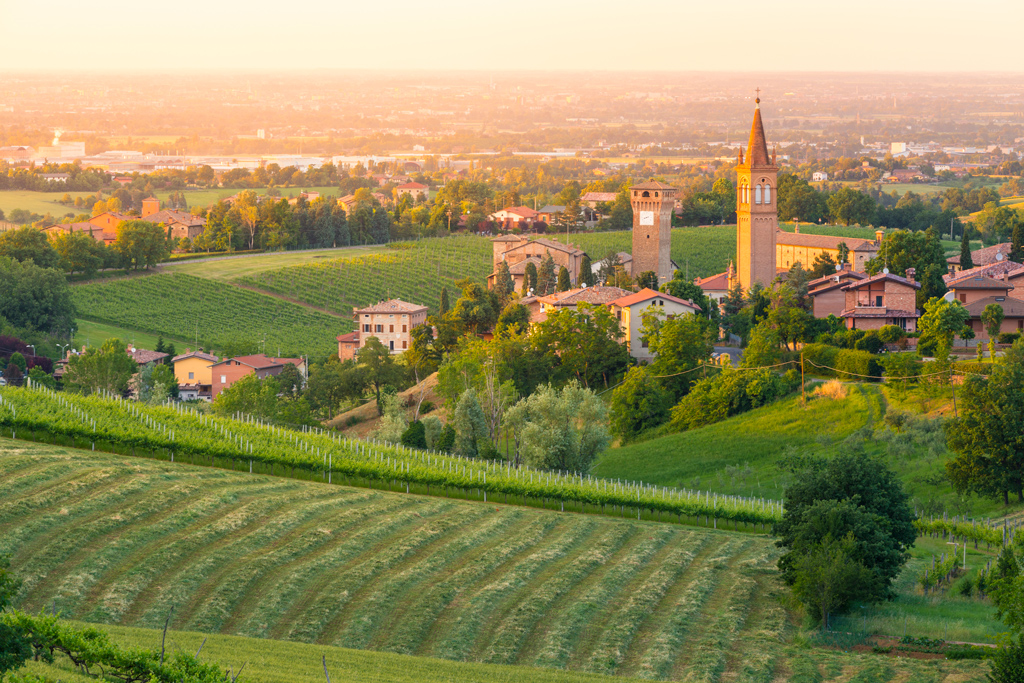 Where to Stay
Hotel Torre San Martino, Piacenza Hills
After arriving in Milano Linate airport, take a car for an hour's drive to the Piacenza Hills, an area of the region with rolling hills and wild animals enjoying the fruits of the natural green landscape at every turn of the head. Book a room at Hotel Torre San Martino, the epitome of cosy Italian luxury. It's intimate, rustic and homely and has its own bistro and terrace which, looking out onto the foliage adorned wooden offices opposite, could not be a better or more typical spot for a classic Italian aperitivo.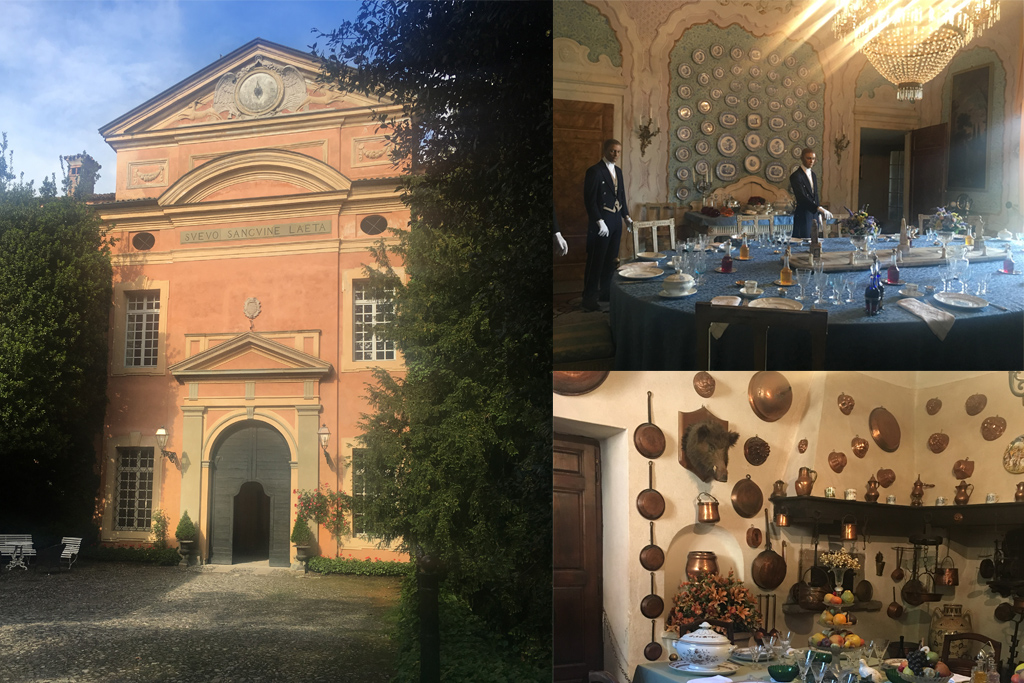 The hotel also sits next to a roaring-log-fire-boasting restaurant (La Rocchetta) and is a two minute walk away from the Castello di Rivalta which is a mixed bag of intriguing and horrifying histories, such as the pristinely preserved dining rooms and the stories of the people who dined in them, and on the darker underbelly of its history, the dank and windowless cellars with chains in which prisoners of the castle where locked away.
Where to Go for an Authentic Italian Aperitivo in London
Where to Eat
Il Trovatore, Parma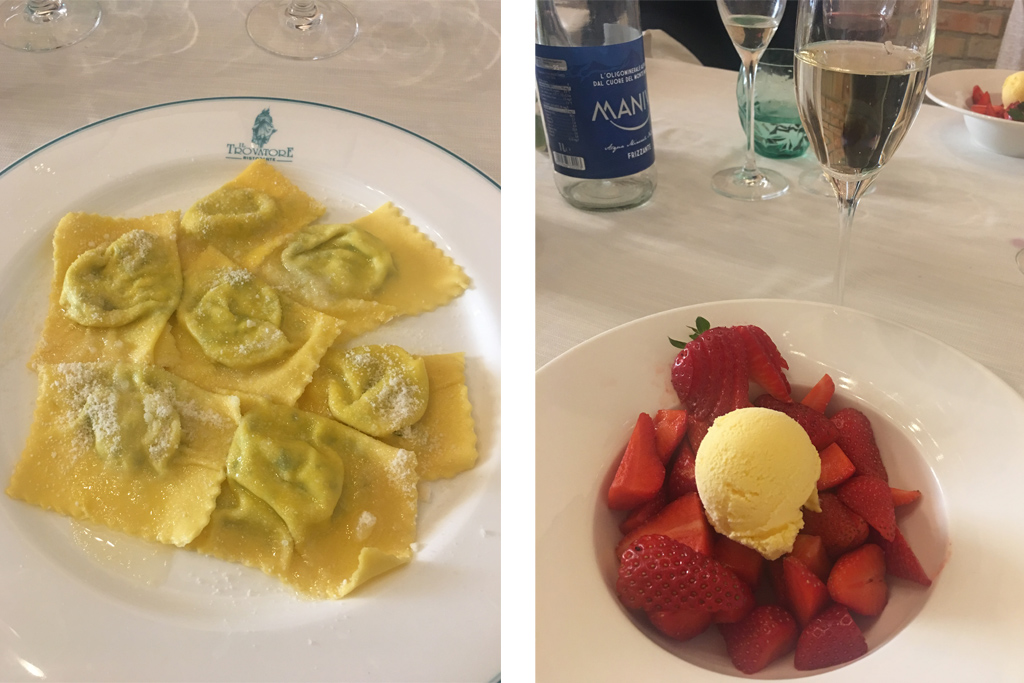 Il Trovatore offers a relaxing reprieve for a spot of lunch in the heart of Parma, a city-like province great for independent shops, grand galleries and kitsch bars where you can sit on the street with a pastry and an aperitivo for hours just watching the world go by. Il Trovatore specialises in southern comfort food with a menu that celebrates the best of the region's cuisine. To start, order the Prosciutto di Parma stagionato "30 mesi" con la nostra Giardiniera – Parma ham which has been lovingly seasoned for 30 months. For a real taste of Italy, order the Tortelli d'Erbetta e Ricotta con Burro fuso e Parmigiano for a main course (handmade tortelli pasta with ricotta and parmesan, slathered in sweet melted butter). For a light pudding, choose the fresh strawberries with cream, pairing it all with the region's favourite homegrown wine, the tart and refreshing sparkling Lambrusco.
Osteria La Francescana, Modena
Head Chef Massimo Bottura is one of Emilia Romagna's most prized possessions. Regarded throughout the region (and also as voted by New York) as the world's best chef, visitors of Modena must book to try what all the fuss is about in his refined restaurnat, Osteria La Francescana. Taking inspiration from classic Italian dishes and combining that with a love of contemporary art such as the work of Damien Hirst, Bottura creates dishes that are utterly unique and creative to their core. During a black tie dinner at the Ducal Palace Military Academy where press were introduced formally to The Motor Valley Fest, we were lucky enough to be served food by Bottura and his team of talented chefs and assistants. If anyone is ever doubting that food can be an art form, implore them to dine where Bottura is serving. His take on his mother's lasagne transformed the beloved but basic dish to an exciting and beautiful taste sensation and his vegetarian option instead of lamb was beetroot served on a plate splattered with multi coloured purees that looked as though it could comfortably sit behind a glass cover in the Tate. If the dress code wasn't black tie and the company was VIPs and the world's best chef, it would've easily been licked clean.
What to See
Pilotta Palace Museum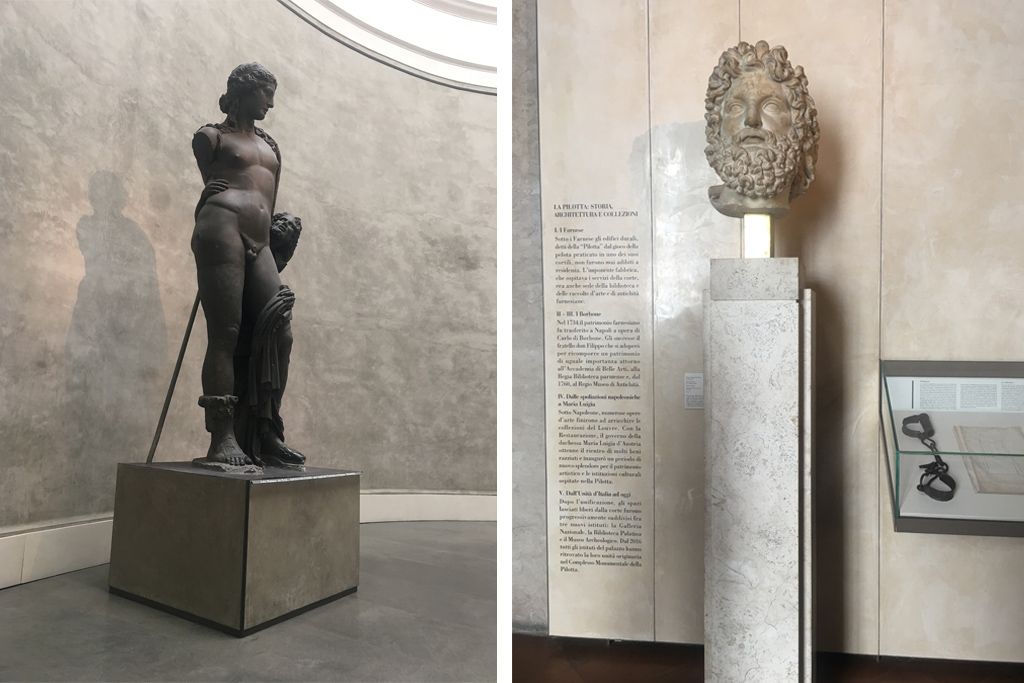 To put it bluntly, 5 minutes in this gallery easily beats an hour in any other gallery in London, in our opinion. The Pilotta Palace Museum in Parma is brimming with grand sculptures, renaissance paintings that draw you in and entice you to stay a while and take in all their stories, busts, artefacts and the architecture which makes it a destination in itself, with ceilings dating back to the 15th century that will leave your neck slightly sore from all the craning to see (it's worth it).
The Ferarri Musem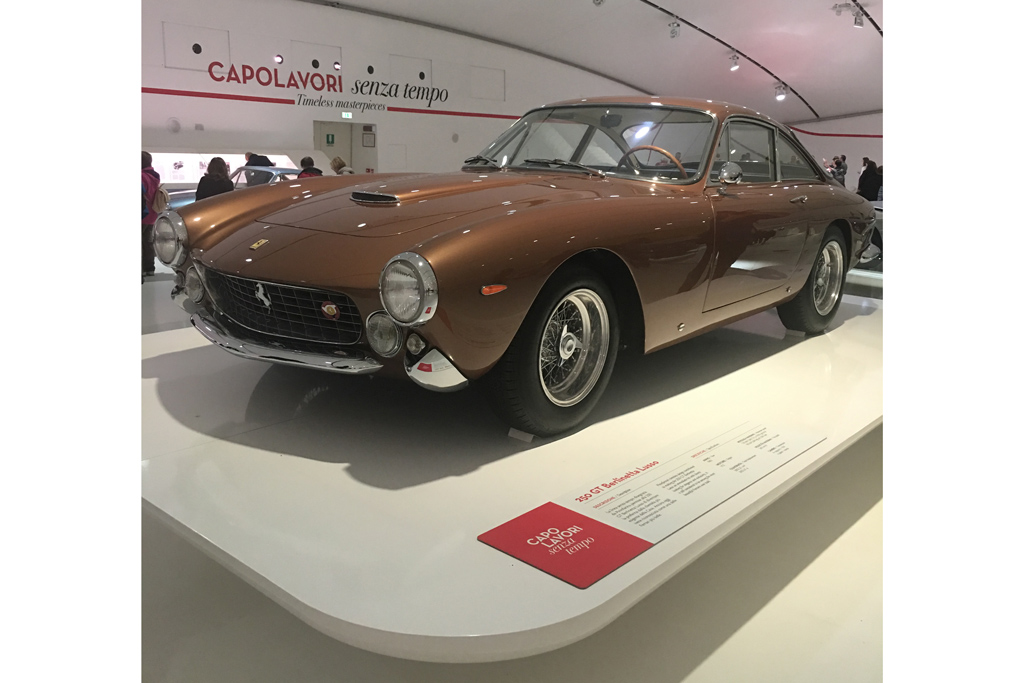 Out of all the car factory tours available in Emilia Romagna, the Ferarri museum is the one with something for everyone. Whether you've got a particularly burning flame for cars or not, the museum tells the fascinating story of founder Enzo Ferarri and his journey to the top, puts stylish vintage and contemporary models on pedestools to be admired more as art peices rather than simple cars and allows them to be appreciated by those from all walks of life, not just by those who love cars, but also by those who can simply appreciate the beauty of design. Even the building, impressively energy-efficient and innovative, is a testament to the sustainability of the brand and its strong morals which makes Ferrarri worth investing in for that one of a kind slick car purchase.
Sustainable Interiors Brands to Discover
What to Buy
Parmesan, Balsamic & Lambrusco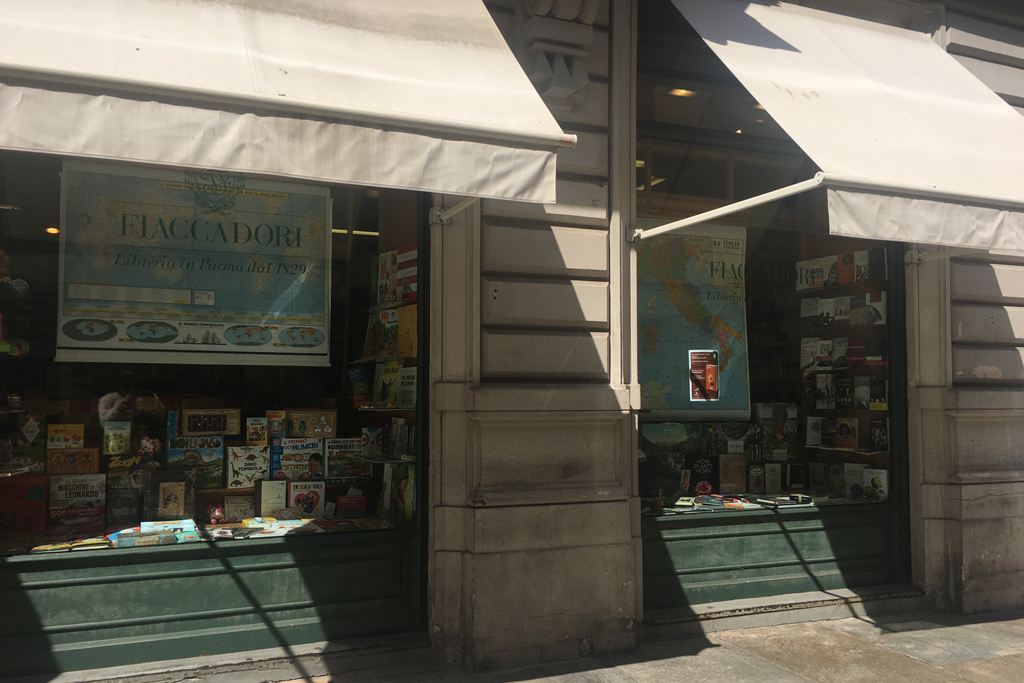 In this guide we recommend taking a tour of parmesan, balsamic and Lambrusco factories. Once you see the process of how each of these Italian staples is carefully crafted and made, we think (if you're anything like us) you'll want to bring a little of each home for friends and family to experience. Buy as much cheese as you can, it's nothing like the mass produced parmesan we're used to in the UK. Make sure to also bring back a few bottles of balsamic which can only be honoured with the title 'traditional balsamic vinegar of modena' if it brews there for 12 years. Finally, buy a few bottles of Lambrusco, delectable sparkling white and red wine made from the grapes of four parts of Emilia Romagna; Modena, Parma, Reggio-Emilia, and Mantua.
Bits and Bobs from Independent Shops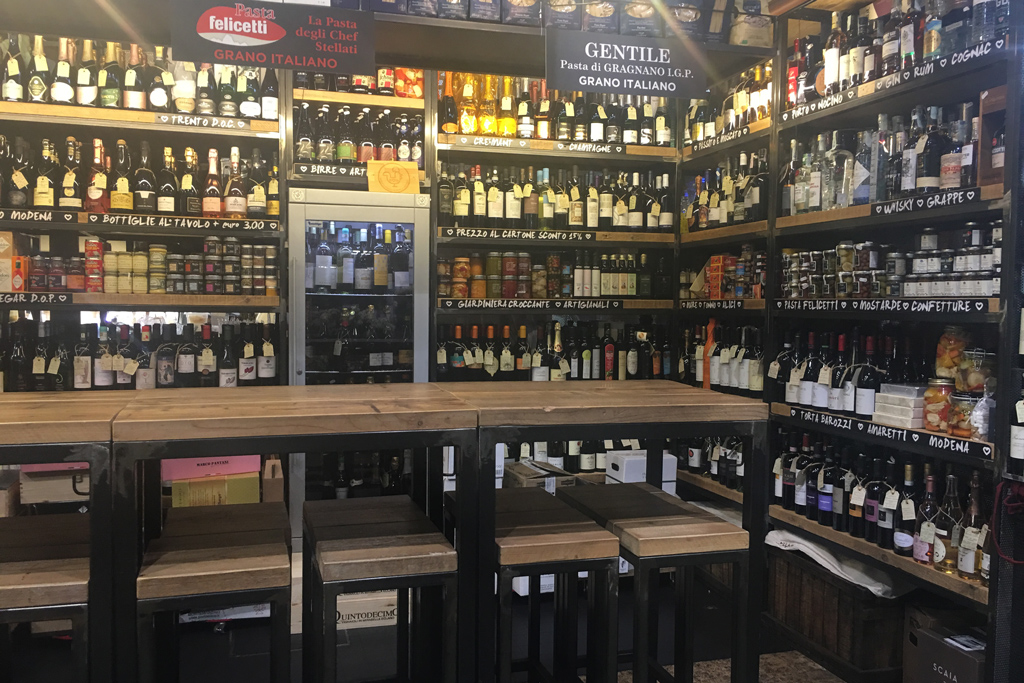 Spend a while mooching around the streets of Parma and Modena to discover niche shops selling an intriguing range of wares from books in Fiaccadori (Parma) to designer gowns in la boutique di Adani (Modena) and all the fresh, unpackaged fruits, vegetables, cheeses and meats from bustling indoor market Mercato Albinelli, where you can also sit with a drink and a slab of cheese or two.
What to Do
Cook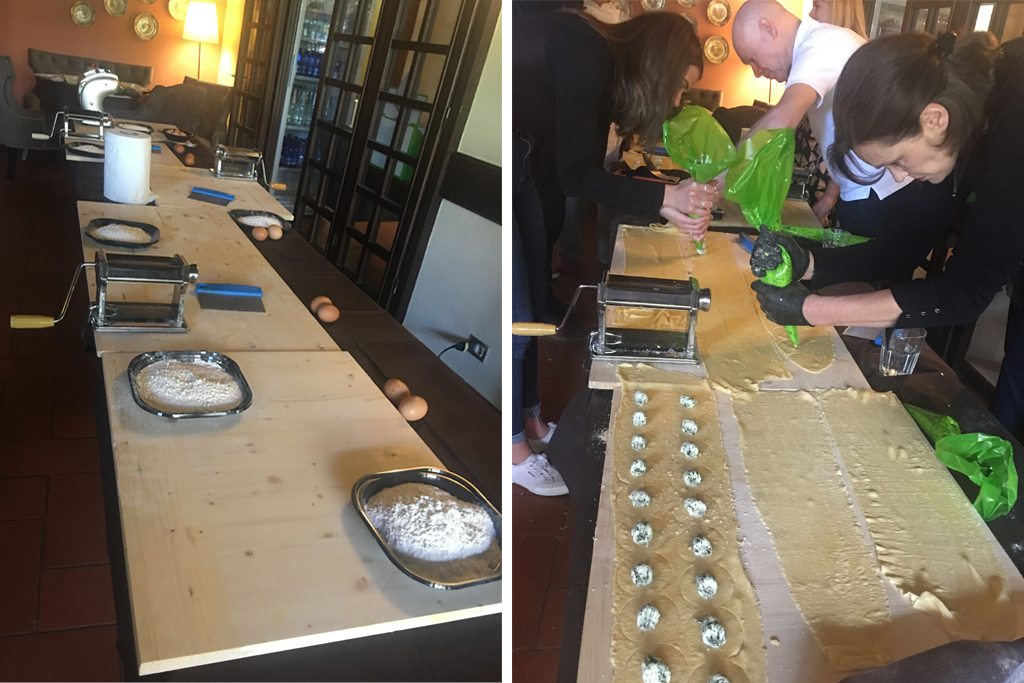 Take a cooking class at Veranda del Bistrot which resides inside our hotel recommendation, Hotel Torre San Martino. A fun idea for a hen/stag do, for family bonding or budding cooks, learn from the chef herself (and her trusty translator) how to make traditional Italian dishes such as tortelli con ricotta e spinaci e pisarei e faso.
Parmesan Factory Tour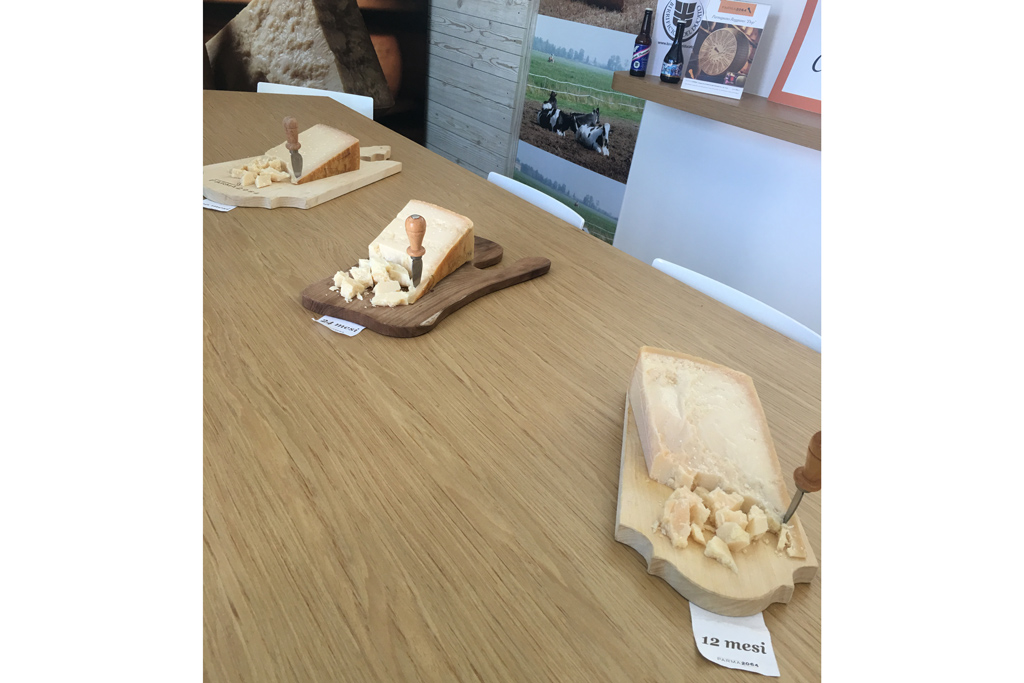 One for the early risers. Get up at 7 am to learn the interesting process of making parmesan at factory Parma 2064. From the huge copper vats to the 80-something year old founder who still roams the factory every day, it's a fun learning experience that ends in a tasting session of parmesan that will help you choose which you prefer; parmesan aged for 12 months, 24 months, or 36 months.
Vinegar Tasting & Tour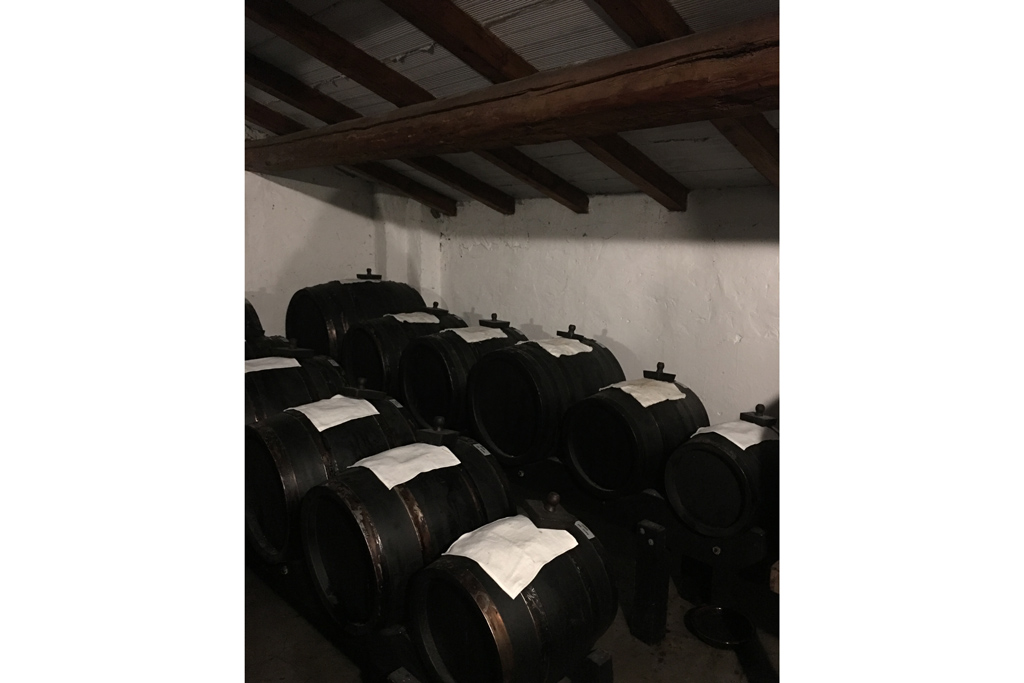 This activity will refine your vinegar preferences and teach you all about the arduously long process of creating genuine traditional balsamic and why the region is so proud of this, one of their hero products. The tour at Villa San Donnino is concluded with a tasting (make sure to bring your own pot and spoon as theirs are disposable plastic) where you'll try different forms and strengths of vinegars including the surprisingly delicious combination of a drizzle of thick Traditional Balsamic Vinegar of Modena over vanilla ice cream.
Lambrusco Winery Tour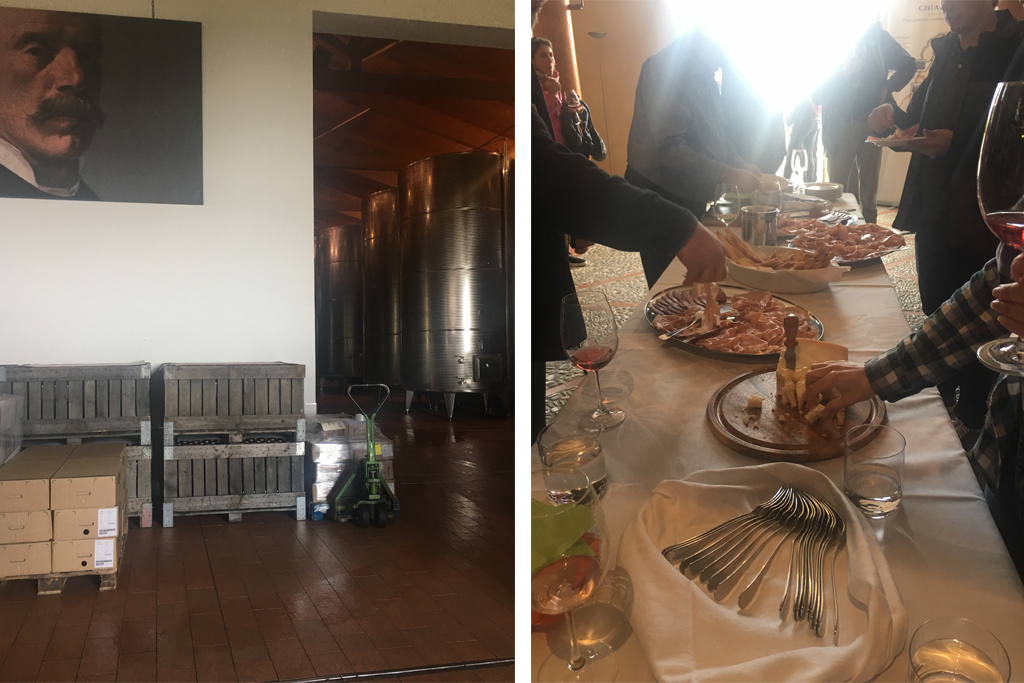 Learn the story of Lambrusco at Lambrusco Winery Charli, walk the grounds and enjoy a tasting with the experts, accompanied by a generous selection of parmesan, ham, bread – the typical Italian antipasti experience.
Race Car Experience
After spending the weekend admiring the glamourous racing cars of Emilia Romagna and all its factories, it's only fair you get to experience the rush of being behind (or next to) the wheel. Take a ride round the Varano De Melegari circuit and feel a joyous adrenaline rush like no other.
How to Get There
Fly from Heathrow Terminal 5 to Milano Linate with British Airways this June from approximately £250. For more information on the region of Emilia Romagna, visit the tourist board website at emiliaromagnaturismo.com
---