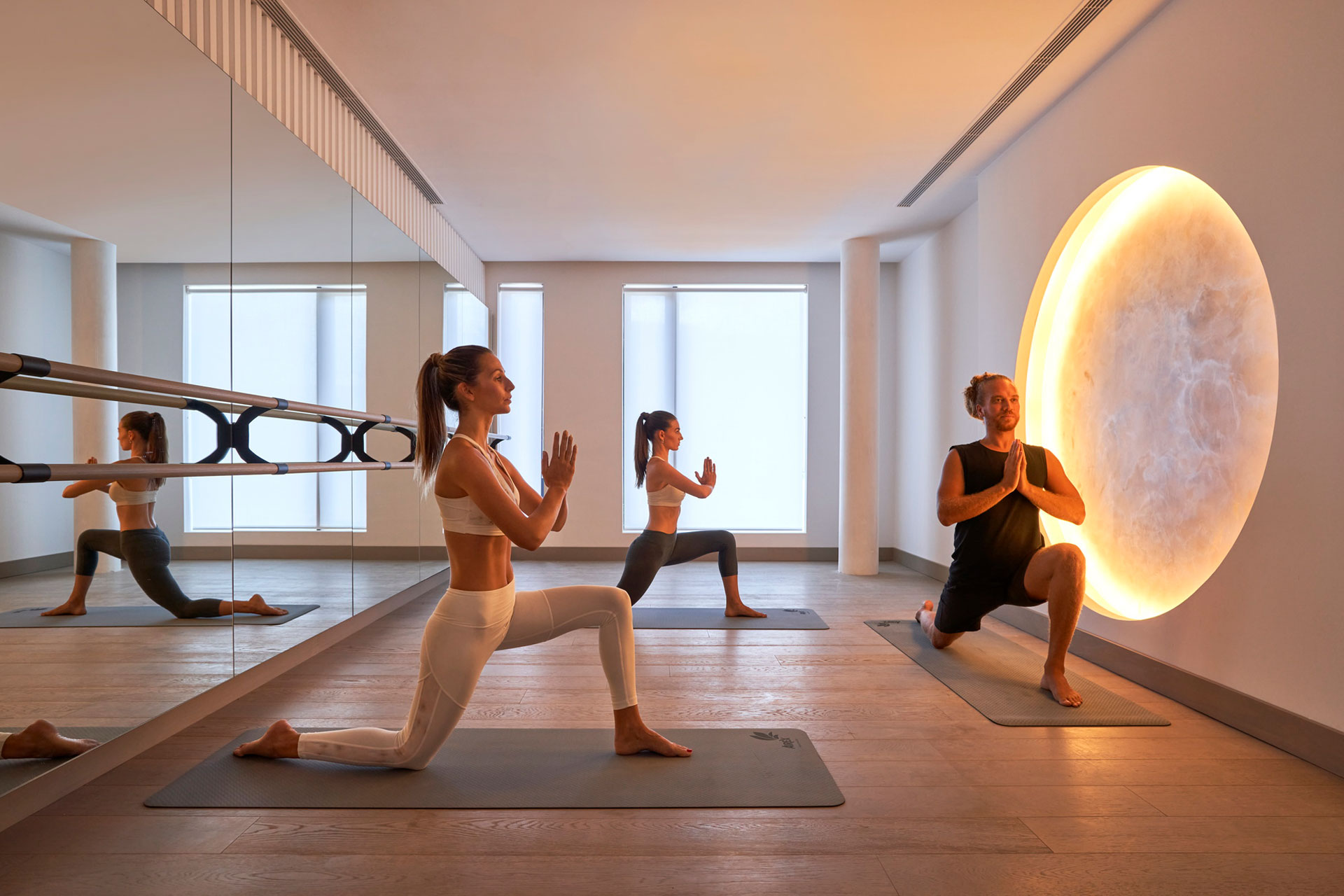 Three Mindful Mauritian Escapes
---
Camilla Hewitt shares her top three mindful mauritian escapes
A round-up of the island's most considered stays for modern explorers looking for meaningful travel experiences in Mauritius.
Read the C&TH Responsible Tourism Guide
Three Mindful Mauritian Escapes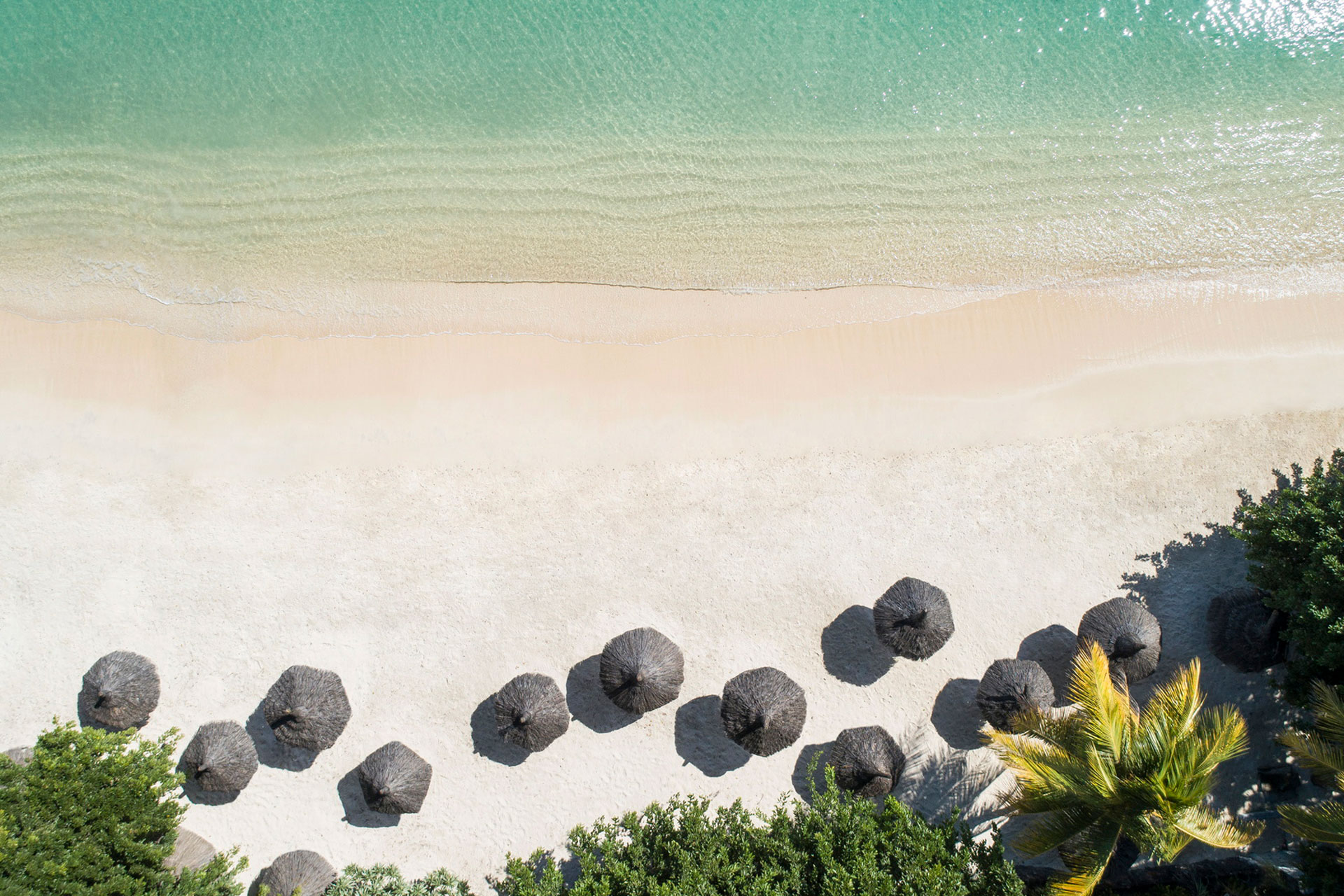 SALT of Palmar
Located on the east coast of the island, about an hour's drive from the airport, SALT of Palmar is a boutique-sized adults only hotel where care for people, the environment, and local communities prevails.
Each of SALT's 59 rooms is kitted out with a considered collection of amenities designed to promote the wellbeing and comfort of its guests while leaving little trace on the environment. A handmade, king size Carpe Diem bed with 100 percent organic cotton bedlinen. A recycled yoga mat and block. A bathrobe made from unbleached cotton and coffee bean waste. Rubber-soled cinnamon-sedge slippers. Refillable water bottle, and all-natural, locally produced toiletries.

Food is a huge part of Mauritian culture. It is a melting pot of the island's story. It's African. It's Indian. It's Chinese. It's French. The Good Kitchen at SALT of Palmar celebrates that story by sourcing local ingredients from small-scale farmers, fishermen, and growers. To learn more, guests can join the chefs in the kitchen to cook up a traditional Mauritian chicken curry or an innovative raw vegan lasagne before savouring the results in the vibrant dining space designed by Camille Walala. In keeping with their eco-conscious ethos, SALT has done away with buffet-style breakfasts to minimise food waste. The à la carte menu features super-healthy açai bowls alongside Sri Lankan-inspired egg hoppers with coconut sambol. Between mealtimes, SALT guests are given the opportunity to immerse themselves in the heart of Mauritian life, connecting directly with the hotel's local suppliers, or "SALT Shakers", to see their work or passion. From pottery with Janine at her Pamplemousses studio to early morning fishing with Kishor, or basket weaving with Mrs Bulleeram in Brisée Verdière.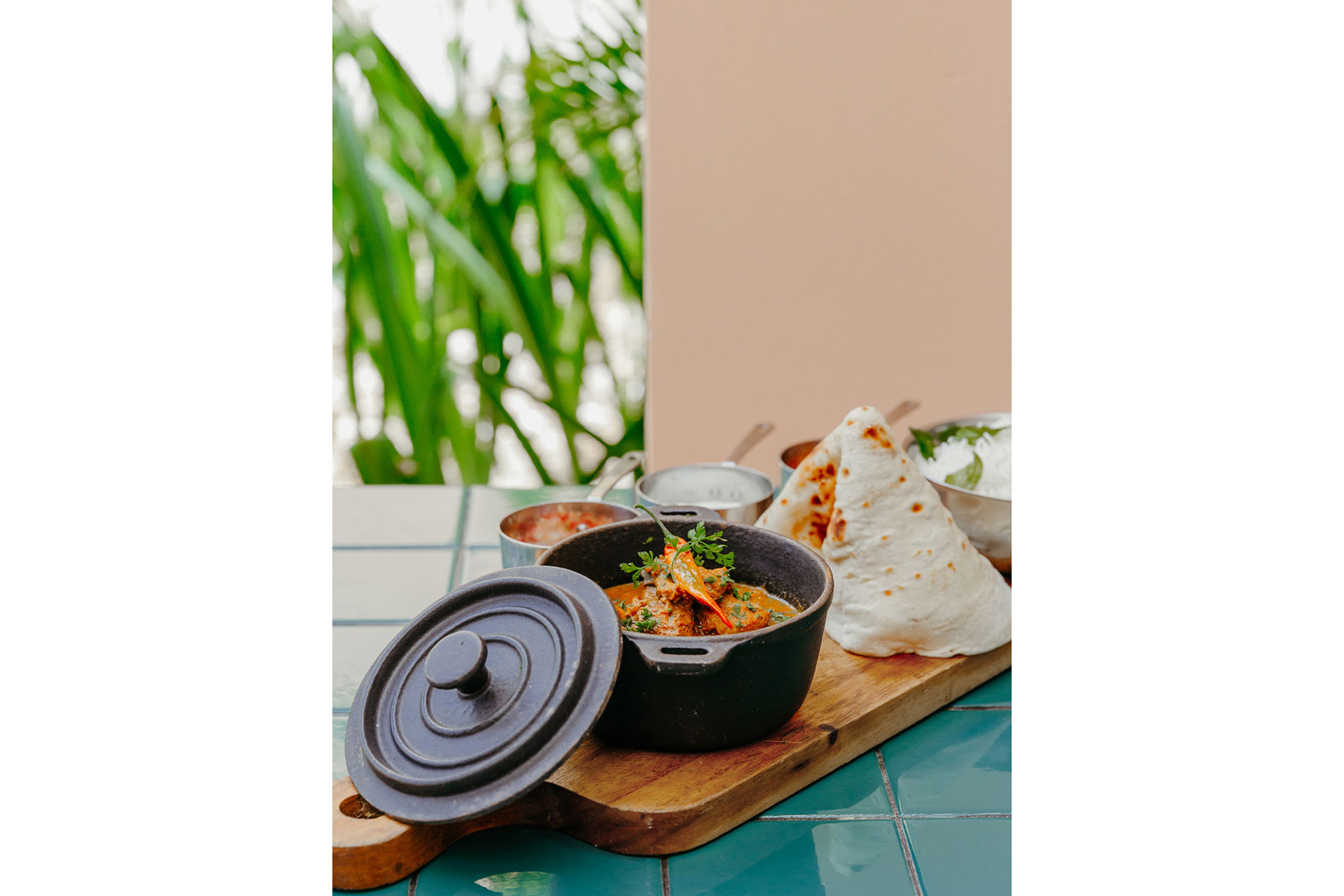 Back at the hotel, relaxation comes in the form of salt. Salt is a healer, a soothing, energising, hydrating, and detoxifying mineral miracle. The spa at SALT offers a choice of simple massages and scrubs featuring salt as the central ingredient. Treatment times are customised to focus on the individual's physical and emotional wellbeing. SALT believes no two people are the same, so why should two spa experiences be the same? For holiday-goers that like to unwind and workout in equal measure, SALT Active allows guests to tailor their own programme of movement classes via the hotel's app. Options include sunrise yoga and surya, boxing on the beach, and SUP yoga in the 25-metre pool.
A stay at SALT of Palmar is a true celebration of the colours, stories, customs, and flavours that make Mauritius such an enriching place to visit. 
BOOK IT: Room rates at SALT of Palmar start from £150 based on double occupancy on a B&B basis. saltresorts.com
LUX* Grand Baie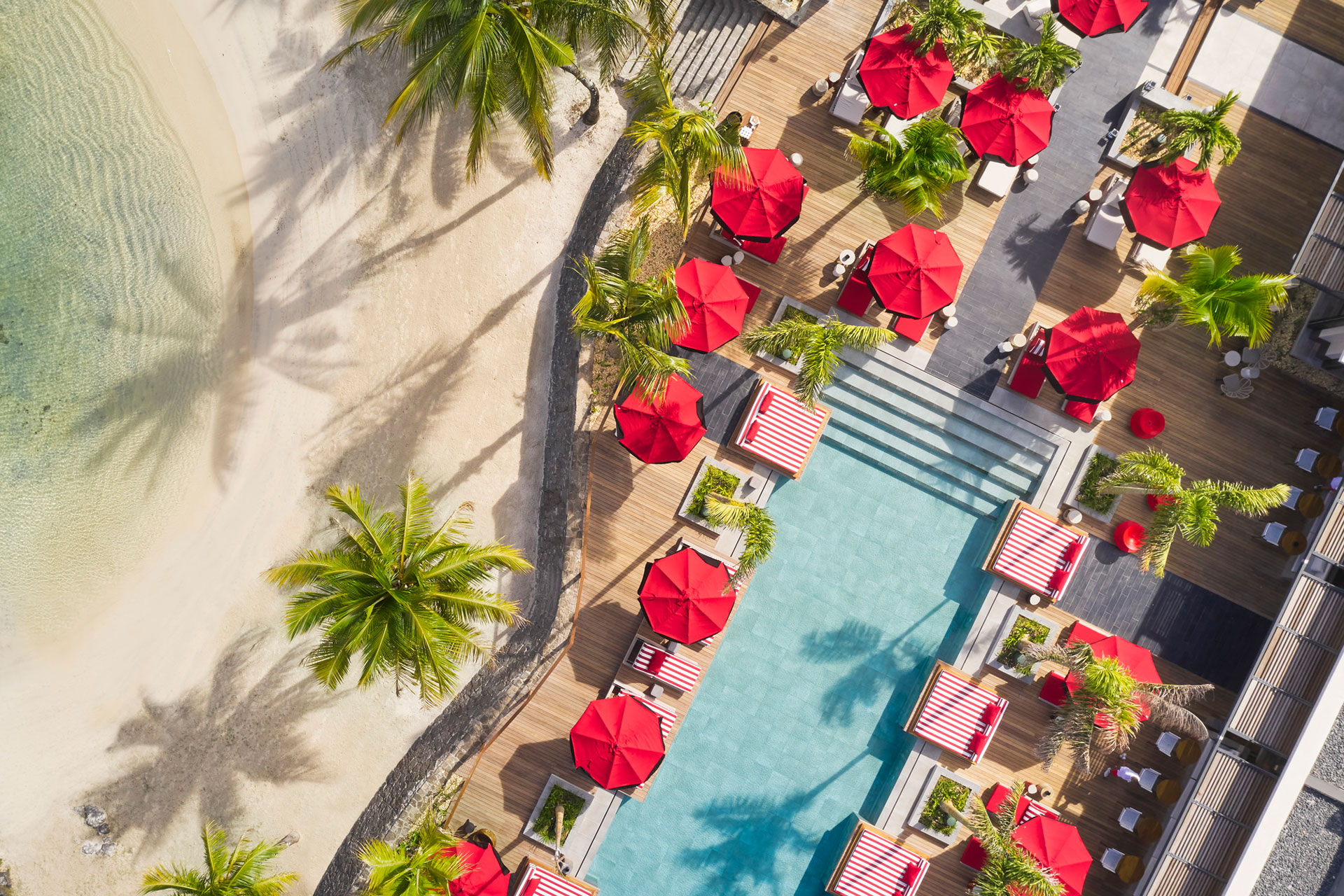 A wellness sanctuary situated on one of the island's most coveted beaches, LUX* Grand Baie has combined the latest technologies with ancient healing wisdom to create a spa concept designed to help guests reach their full wellbeing potential. 
Spanning four floors, the LUX* Me Spa features a hydrothermal bath journey, Turkish hammam, rooftop gym, outdoor relaxation garden, as well as a yoga and group cycle studio. Inspired by ancient wisdom, the three-, five-, and seven-day wellness programmes aim to match guests' energy to air, fire, and earth to nourish the needs of the body and mind. The programmes begin with a one-on-one session that allows the spa team to tweak and tailor the holistic journey each guest will go on. Every programme combines specialised mindfulness activities, relaxing spa treatments, breath workshops, and nutritional advice based on the results of the individual analysis. The personalised aspect of this concept allows guests to discover the unique blend of wellbeing tools that will leave them feeling their best. For those dominant in the air element, that may be a grounding hot stone massage. Earth elements may feel a renewed sense of energy from an invigorating body wrap, while those dominant in the fire element may benefit from a reflexology session to release tension and calm the nervous system.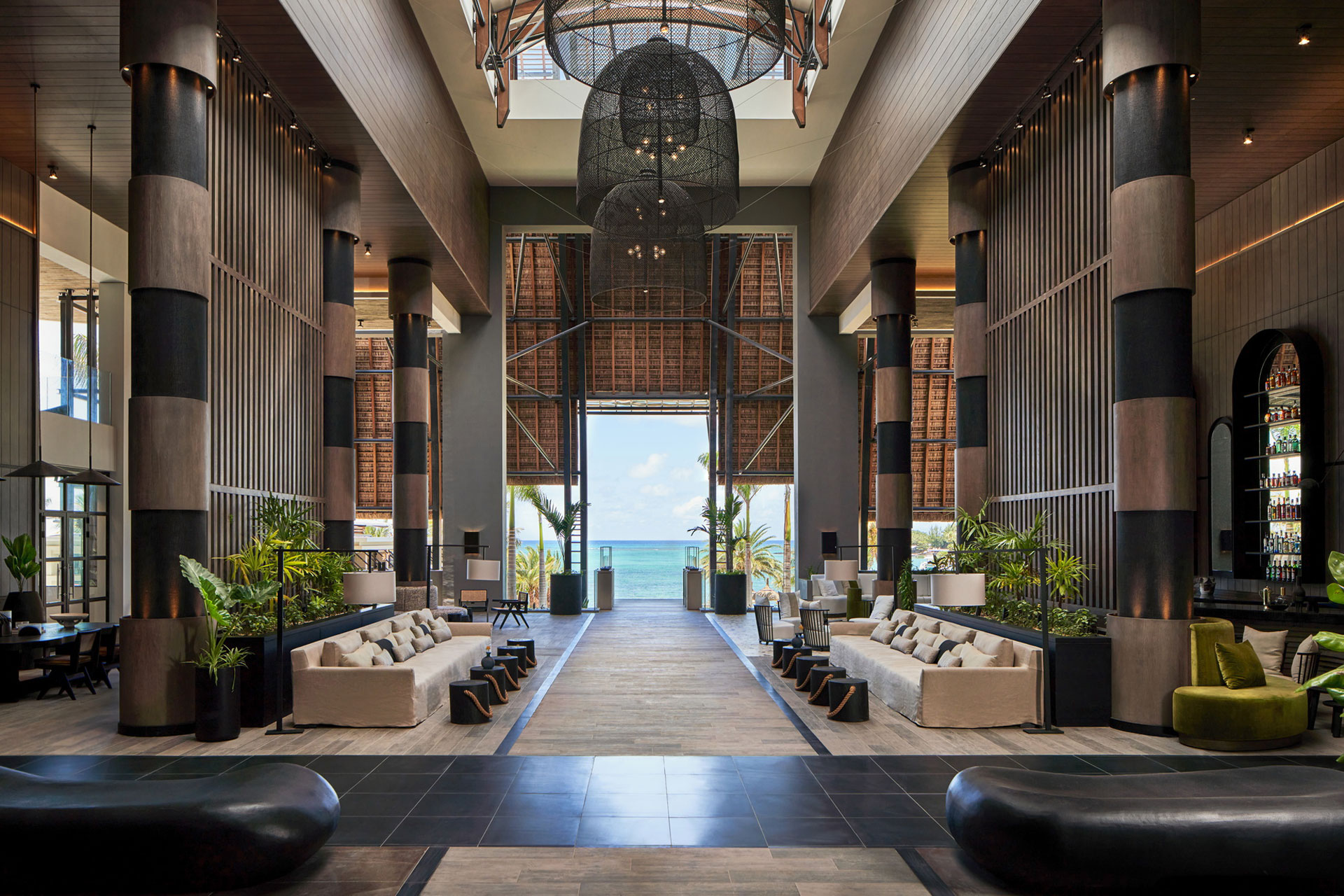 Surrounding the spa, the voluminous structure of LUX* Grand Baie houses 116 rooms, the majority of which are junior suites located in the main building. While the monochrome design by British interiors icon Kelly Hoppen CBE feels modernist compared to other beach-side resorts, the muted tones and biophilic touches create a sense of harmony in keeping with the hotel's holistic offering. Inside the rooms, the LUX* Me products are locally sourced and have a soothing aroma of sandalwood.
Lux* Grand Baie caters to all tastes with three dining experiences to choose from. Rooftop restaurant Bisou serves Indian-inspired dishes, and all-day dining at Beach Rouge suits guests looking to stay healthy with an offering of fresh poké bowls and colourful salads that celebrate the freshest ingredients. Elegant pan-Asian restaurant Ai Kisu should be saved for special occasions. Dishes of dim sum, sushi, and robata are served from the open kitchen in a fine-dining setting. By producing their own pasta, mozzarella, and yoghurt, Lux* Grand Baie hopes to reduce their carbon footprint and imports. Food waste is also a major focus, as well as having its own composting programme, Lux* Grand Baie donates meals to school children every week, and food scraps go to a local dog shelter.
This elegant hotel delivers on all levels: the picturesque setting, uncrowded spaces to unwind, commitment to sustainability, and a truly transformative spa experience. 
BOOK IT: Room rates at LUX* Grand Baie start from £400 based on double occupancy on a B&B basis. luxresorts.com
Responsible Travel: Support & Empower Local Women
A 10-day opportunity to discover the culture and lush landscape of the island, with solely women-led companies. 
As pioneers of eco-tourism, Responsible Travel have screened this (and every) holiday, so that guests can travel knowing it will help support the places and people they visit. Starting with accommodation, Responsible Travel selects independently run businesses, such as the two family-run guest houses and the two locally owned eco-lodges in this itinerary. Furthermore, all tours and excursions are non-motorised; eco-friendly alternatives to commercial boat trips and day trips by car include sea kayaking, mountain biking, walking tours, and hikes.
This trip begins with an e-bike exploration of the wild south. Guests are taken on a ride through the beautiful beaches of St. Felix and Riambel, as well as the famous cliffs of Gris Gris and La Roche-sur-Pleure. Next up: a trip along the Tamarin River on a stand-up paddle-board. Here, guides uncover the secret corners of the river and its flora and fauna on a peaceful river cruise. For those interested in conservation, an expedition to the Ile Aux Aigrettes Reserve is a highlight of the itinerary. The Mauritian Wildlife Foundation invites visitors to discover the unspoiled island of Ile Aux Aigrettes, where for years, its endemic dry forest helped protect Mauritius' famous giant tortoises, beautiful pink pigeons, and various other species. After a walk through the reserve, the turquoise lagoon, with its colourful corals, provides the ideal place for a refreshing pitstop. A second day on e-bikes takes guests to Chamarel. The ride begins at the rum distillery and continues to the Seven Colored Earth, where you can see the magnificent Chamarel waterfall. The final days are spent tasting street food in Port Louis and hiking Le Pouce. Le Pouce, Mauritius' third highest peak, is located in the island's centre. With a height of only 812 meters, there is no need to worry about ability; this is an easy hike with a 360° rewarding view from the top.
This action-packed adventure through Mauritius provides total immersion in the island's natural environment, leaving very little footprint but a lasting memory.
BOOK IT:  From £1,633 to £2,228 excluding flights. responsibletravel.com