Despite Attenborough-worthy photo ops in the remote Antarctic, Laura Ivill's ice adventure came with its own butler…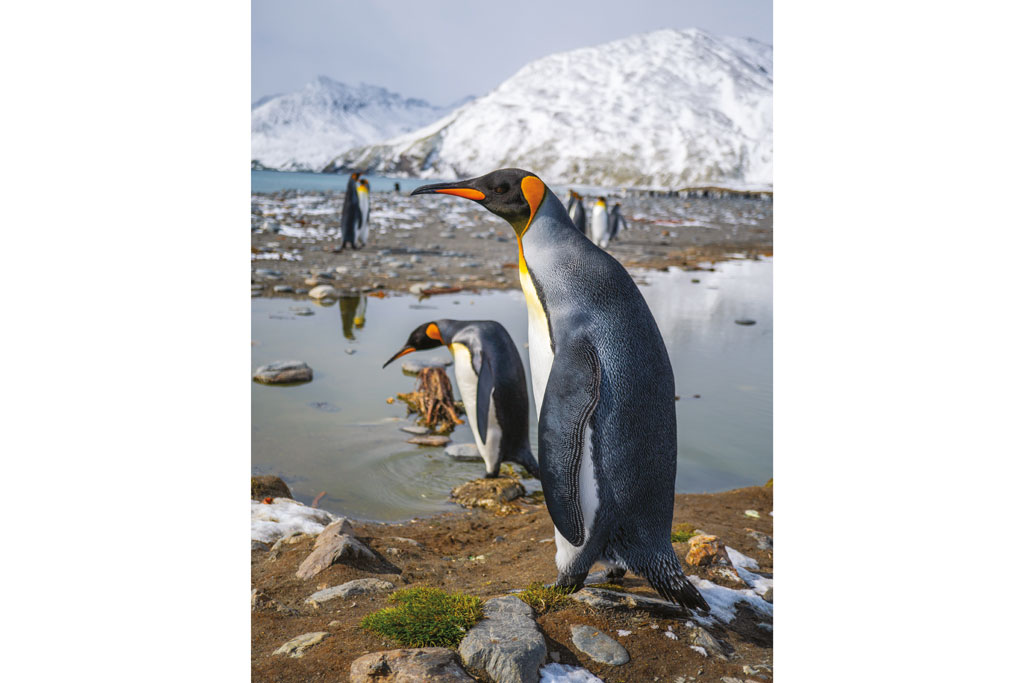 Some of the world's most remote and adventurous places are harrowing to reach by land, even today. Take Alaska, the Arctic and the Antarctic – three pristine, magnificent and gloriously wild places that those with wanderlust in their soul can reach by foot, but only with effort, determination, expense and hardship.
However, there is a way these wildernesses can be accessed in comfort (immense comfort) to the likes of you and me, if at a price. A cruise voyage on the high seas will glide you through glaciers and tantalise your senses, plying you with the finest food and drink, entertainment and education, as the most spectacular scenery unfolds around you.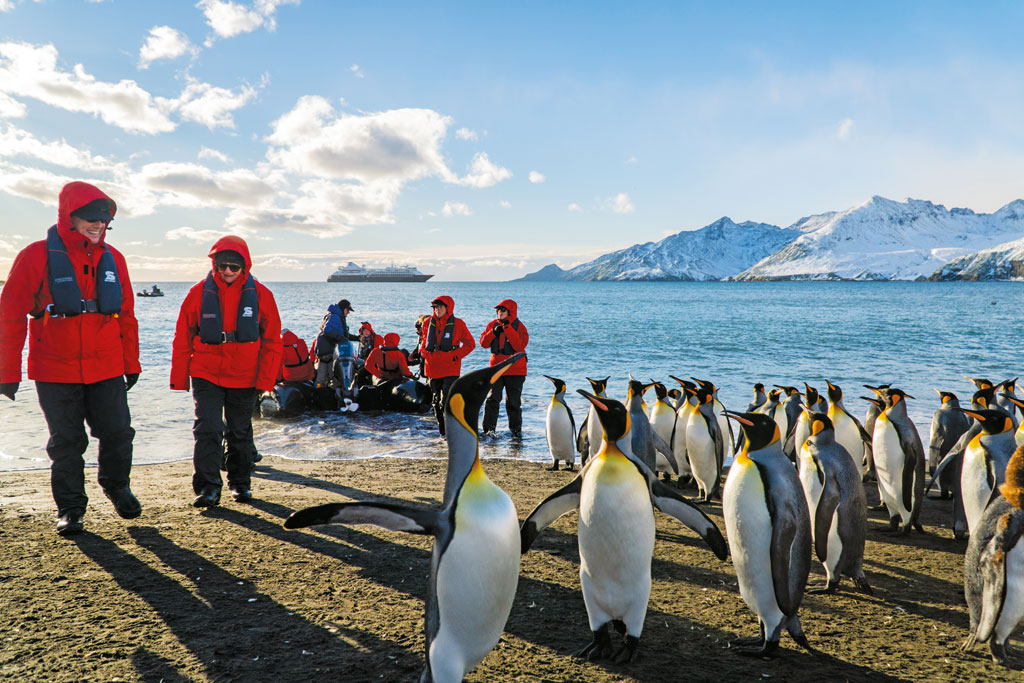 To travel to Antarctica in 2020 has a special significance, as it is exactly 200 years since the frozen continent was officially discovered, then a landmass with no indigenous peoples that belonged entirely to its wildlife – the penguins, seals, birds and whales that can withstand its freezing temperatures and biting winds.
Today's hardy explorers, such as the British adventurer Louis Rudd (who was hauling a sledge across the continent as I was there), still relish this challenge to human endeavour. For others, myself included, we can sail in cosseted luxury and get to savour every second that privilege brings.
Boarding Silversea's Silver Cloud in Chile for an 11-day cruise to the Antarctic Peninsula via the Falkland Islands, a bottle of champagne was already on ice in my stateroom with snacks prepared by my butler, Prem. This might be an expedition cruise, but it's an all-butler affair, in which he usually unpacks your luggage for you. I quickly realised my stash of base-layers, socks and jumpers had been rather too long in storage, so I did it myself. Then, oh joy, I discovered all laundry was included, the contents of my suitcase went to be washed, pressed and returned in tissue paper.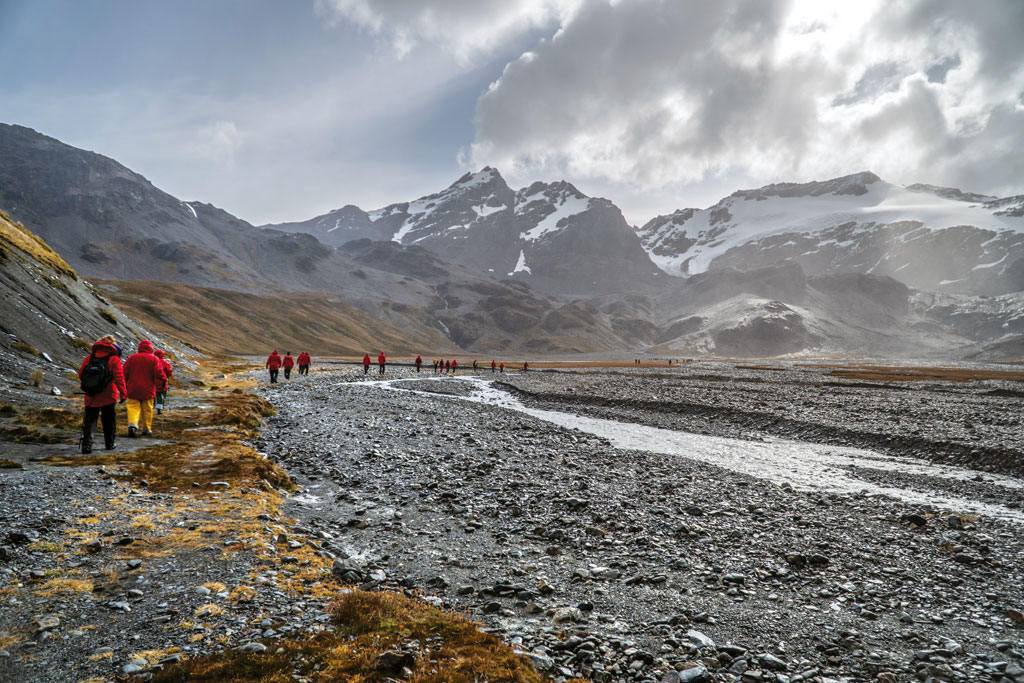 Before I wax lyrical about the voyage, let's address the thorny question of tourism in fragile environments. Firstly the exorbitant costs of a luxury adventure means this is elite tourism, which some believe brings more money but less people and potential damage to the destination. Next, ensure your tour operator follows the International Association of Antarctica Tour Operators' (iaato.org) good practice, including on fuel emissions standards.
Only cruise ships carrying 500 passengers or less are permitted to land passengers ashore in Antarctica, and Silver Cloud carries 200. Silver Cloud also issued us with rubber boots that were scrubbed and disinfected for going ashore, and every passenger was given a red fleece-lined spray jacket, whose pockets, hoods and Velcro fastenings were examined for twigs or seeds to prevent contamination. Of course, any tourism is invasive to a degree, but if we tread lightly and with respect, we come away with a first-hand understanding of nature's gifts – which we can then promote and support.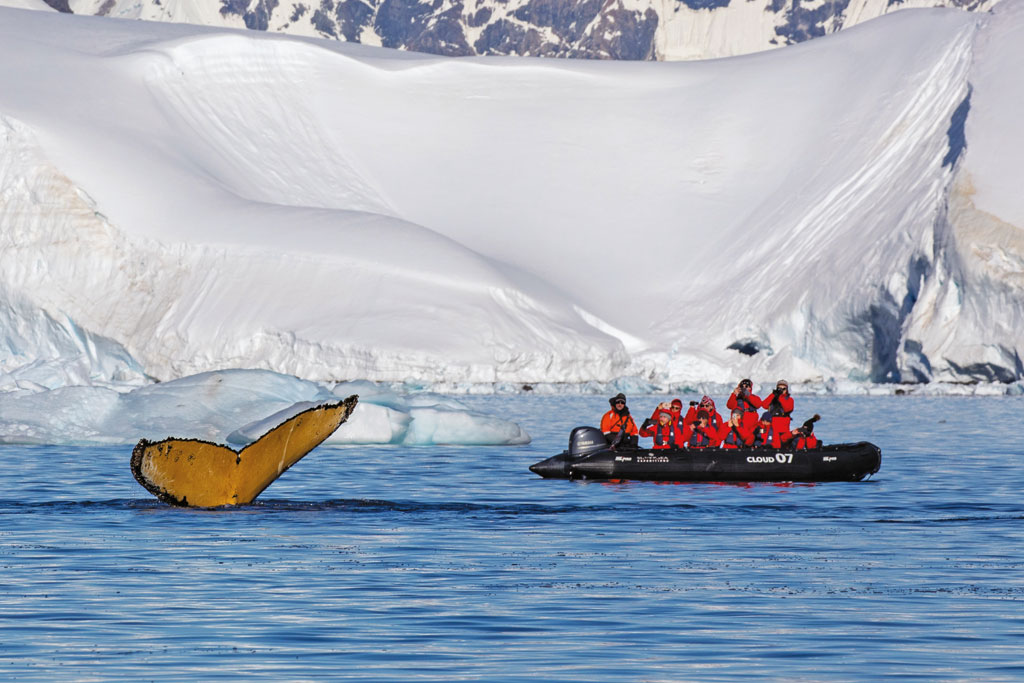 The cruising season takes place in summer, between November and March, and our voyage touched just on the finger of the vast continent, the Antarctic Peninsula, which is closest to South America. The month you chose depends on what you want to see, or, put another way, what you want to photograph. Go early, as I did in November, and the white Antarctic snow is abundant, making a pristine backdrop to the hilarious penguins; go later in the season and the snow melts to reveal pebbly rock and stinky pink-red penguin poo. The fluffy hatchlings are adorable around Christmas, though by February there's more nature in the raw to witness as the leopard seals prey on the vulnerable chicks.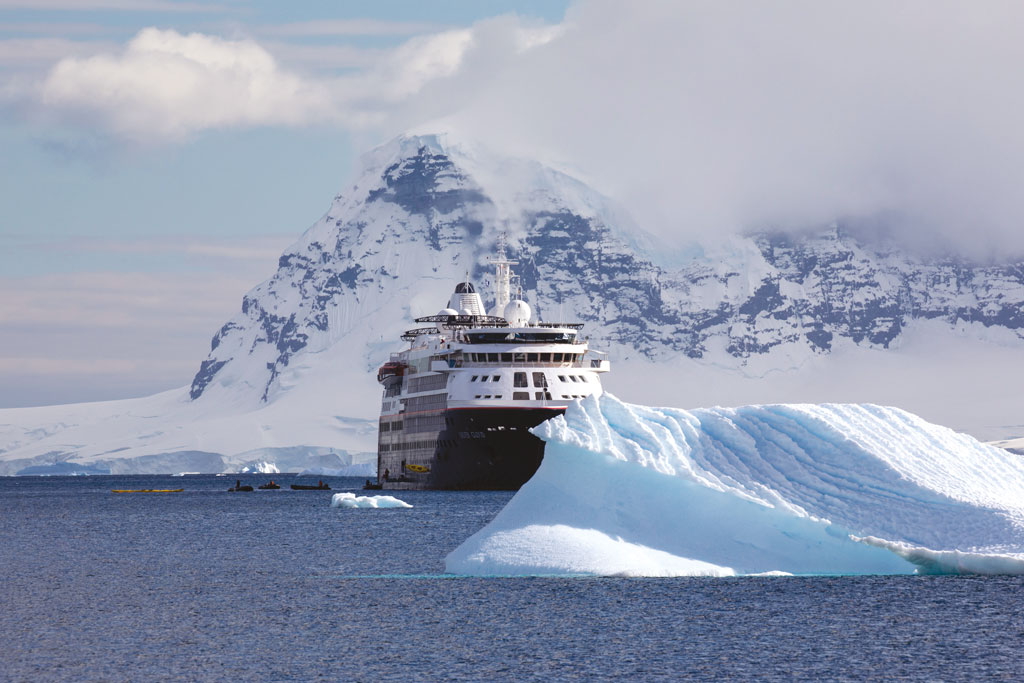 These once-in-a-lifetime trips naturally attract a raft of photography enthusiasts. When Silver Cloud was converted into an ice-going explorer ship, the onboard casino was replaced with a suite of editing computers, photo printers and a resident photographer for hints, tips and paid tutorials. I'd brought along a Leica Q, which meant all my images were of exceptional quality, and the fixed 28mm lens was a dream for scenery, but it ate memory and I had to post-edit for tighter subjects. Still, Leica was a badge of honour among the photographer gang.
Weather plays a huge part in any holiday and it's no different here in the Southern Ocean. The weather was deemed too risky to sail into Port Stanley, with its Falklands War significance, and sadly I doubt I'll get another opportunity to visit. If it's full-on Antarctica you want and hang everything else, it is possible to reach the continent by air and spend, say, a whole week there. For me, however, sailing aboard Silver Cloud was more than half the fun and I was up for the challenge of crossing the notorious Drake Passage, the churning body of water that funnels between Chile's Cape Horn and the South Shetland Islands of Antarctica.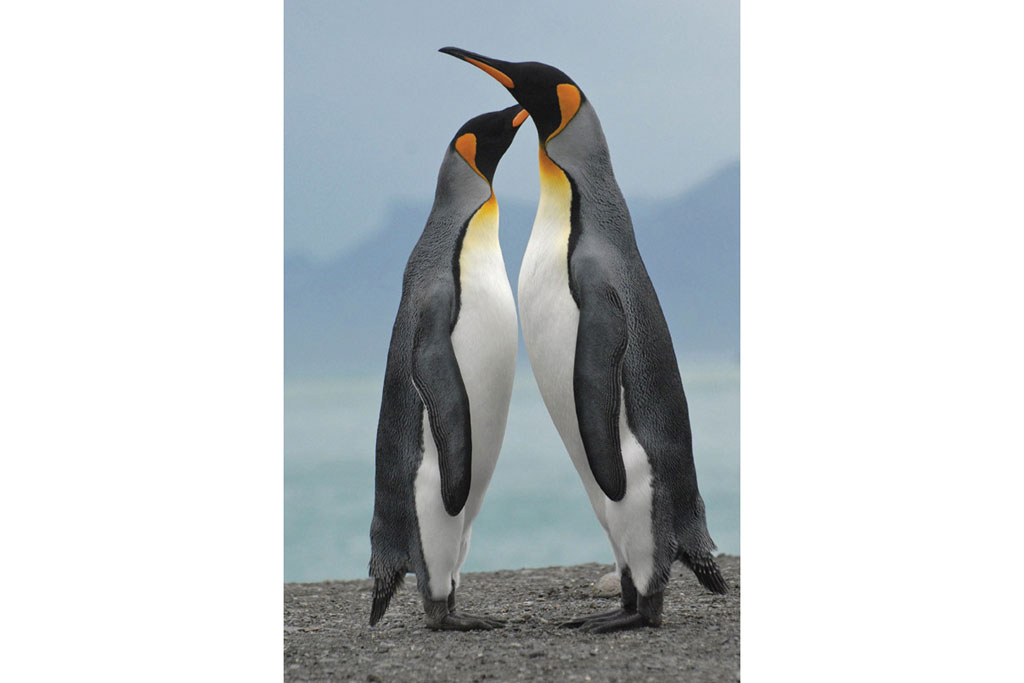 I count myself as having my sealegs, but 500 miles of pitching and rolling was something else. Silver Cloud deployed stabilisers below the waterline to counter the rolling, but still we heaved, in all senses. The ship became deserted as only the butlers pinballed along the corridors. Each time we dived down nine-metre waves my stomach was left on the ceiling. Thank goodness for room service and wifi! I learned afterwards that one seasoned fellow-passenger had come supplied with several Netflix boxsets, recording only 47 steps on her Fitbit on the crossing.
But it was worth every moment when the heavens then smiled on our little ship as we glided to the crescent-shaped Half Moon Island. We hopped into Zodiac RIBs that zipped us around the majestic icebergs, stunningly white and sculptural in the cleanest air imaginable. Jumping ashore, chinstrap penguins acted out scenes from Happy Feet, and a huge grey weddell seal and her pup snuggled on pristine snow.
I clocked that the Zodiac that had been ferrying me around was called Cloud Nine. Which just about sums up the grace and ease of a 21st-century cruise to the very end of the earth.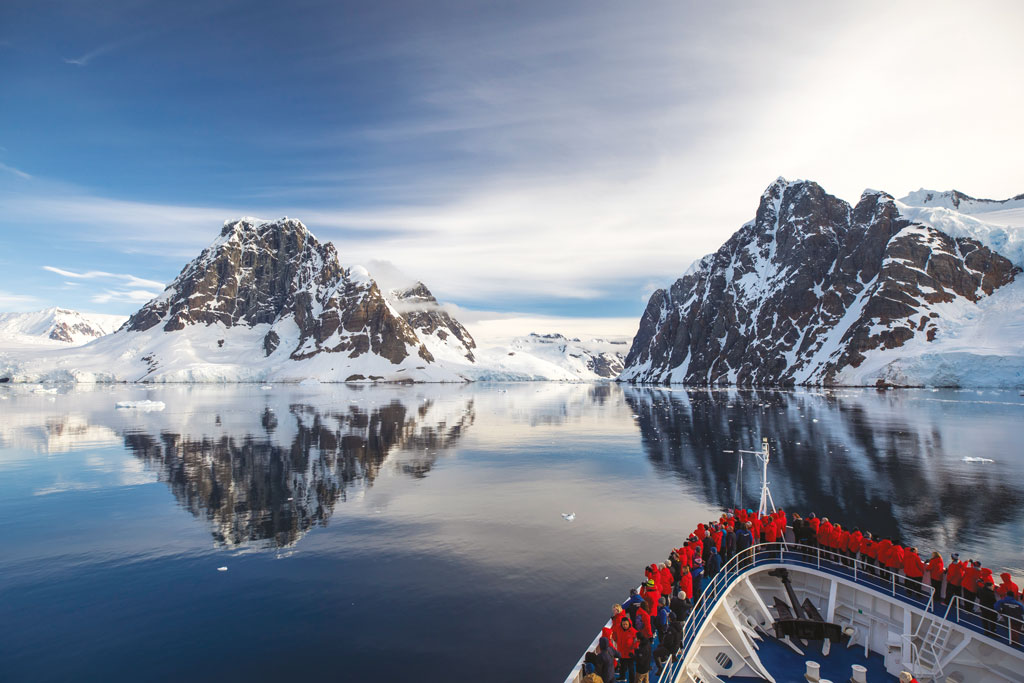 Book It
Silver Cloud's next Antarctic adventure embarks on 16 November 2020 to 1 December 2020; form £11,970 per person for an all-inclusive round trip, with hotel, Economy flights (reduced Business Class flights available) and transfers, on-board food and beverages. silversea.com
MORE TRAVEL:
Song of Ice and Fire: Finnish Lapland / California Road Trip / The Weekender: New York 
---