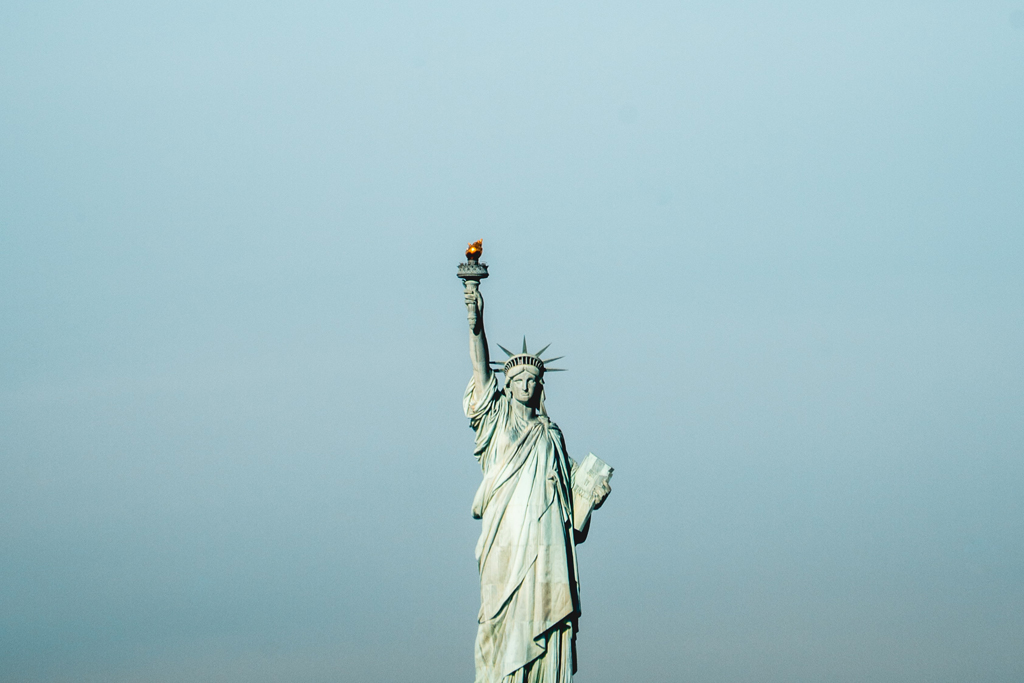 Best Hotels in New York – The Weekender
---
Where to stay and what to see on a flying visit to the Big Apple...
Leaving today? Want to be a part of it? New York! New York! In terms of entertainment, The Big Apple just might be the ultimate weekender destination. Fly in, have your fill of the city that never sleeps and catch the red eye home in time for work on Monday morning. Sold? Check out our guide to the best hotels in New York, plus swat up on where to go, what to eat and where to play.
New York in 48 Hours: The Weekender
STAY
The Peninsula, New York
Fifth Avenue buzzes with feverish energy, whatever time of year you're in town. The Peninsula was built in a neo-classical style in 1905, it is grandly nostalgic, complete with white-gloved valets to relieve you of your shopping at the brass swivel doors.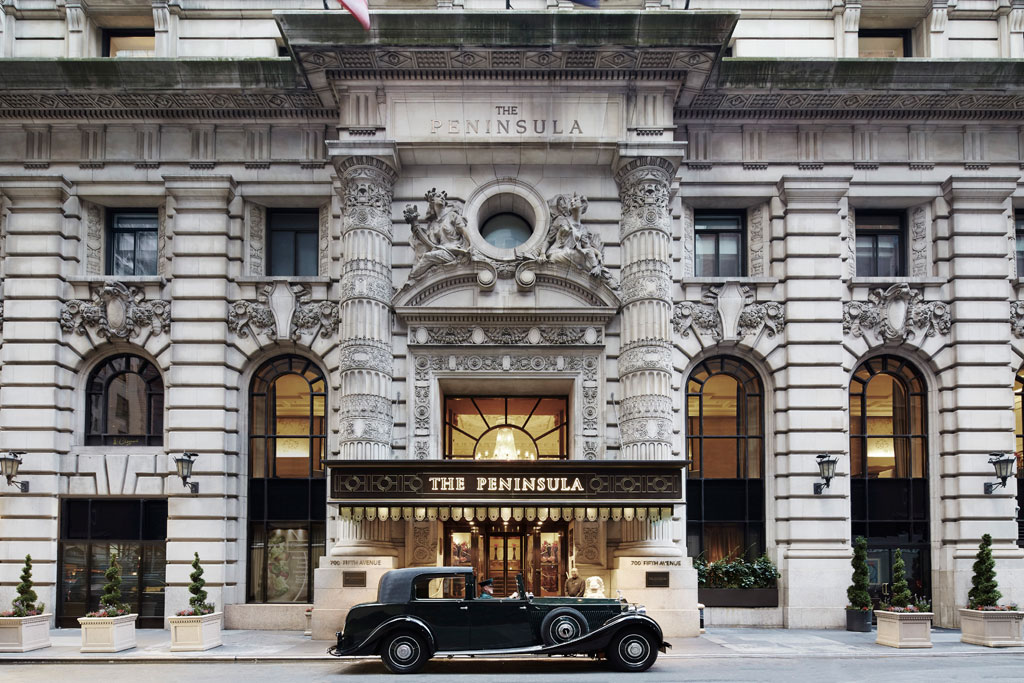 The rooms are all white and cream with dark oak furniture topped with vases of roses, looking out onto the city's iconic skyline. On the 21st floor, a low-lit spa offers a pool, personal trainers who sculpt celebrities into Netflix-ready shape, plus, of course, treatments. Two-hour programs to scrub and tone, drain the lymphatics or an Ayurvedic massage to stimulate the pineal gland to release melatonin for guests on the red eye from London.
Doubles from $695 per night. peninsula.com
If it's lofty park views and old-school glamour you seek, check in the newly renovated Ritz-Carlton New York, Central Park, where the legendary park is your back garden and the vibrant Midtown district is on your doorstep. The Club Lounge on two is well worth upgrading to to make your stay all-inclusive with The Ritz's take on a self-service (a fully-staffed lounge with a full breakfast service, gourmet 'snacks' all day, appetisers (big enough for a meal) in the evening and wine, cocktails and drinks available all day). The rooms are made to feel like your very own chic city apartment, with pillow-soft beds, black and white photography on the walls, marble bathrooms and your favourite magazines on the coffee table. Read our full review here.
Deluxe rooms at The Ritz-Carlton New York, Central Park start from $745 retail | Avenue Suites start from $1645 retail | ritzcarlton.com
Find more hotel options in our Best Hotels in New York guide
EAT
Novelty is everything on the Big Apple's peerless food scene. For a super-special meal booked months in advance, 11 Madison Park is lauded for its elegant art deco design and eight to ten courses of slow-cooked venison and custard dessert with bee pollen.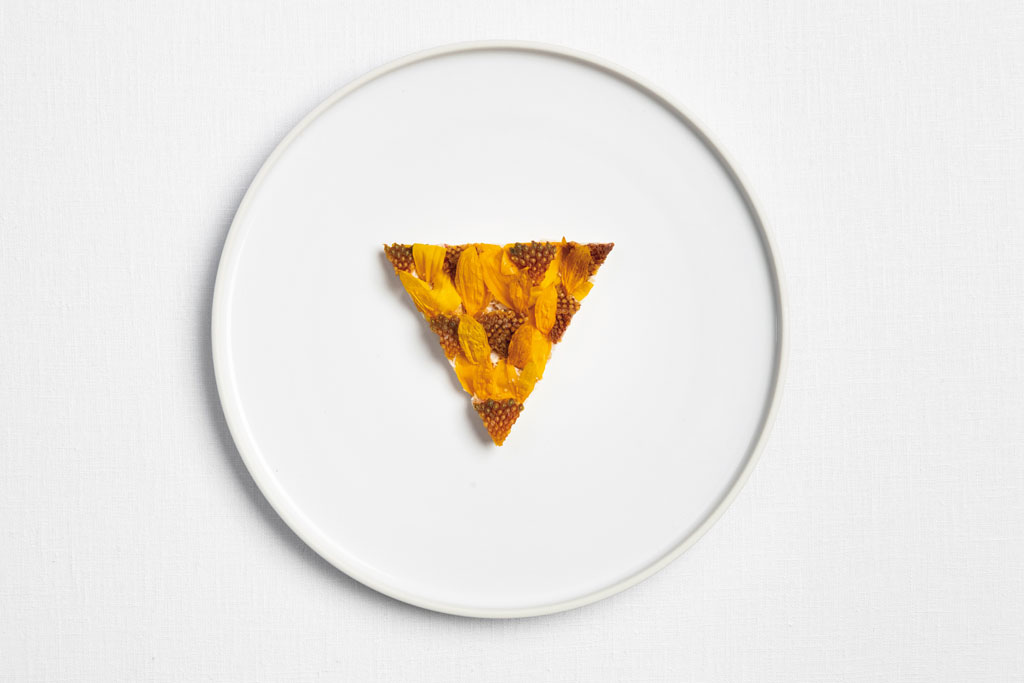 Or seek out something in the West Village: The Leroy House is an elegant bistro in a grand redbrick townhouse serving a 'New American' menu – classics like braised short ribs and burgers alongside scallops and duck confit borrowed from Europe and Asia.
If you're missing home, head to the Crosby Street Hotel, one of Firmdale's two chic New York properties (the other is The Whitby in Upper Midtown, which is also well worth a visit, even if it's just to check out their impressive basement library).  Here, enjoy a slice of English comfort away from the hustle and bustle of Downtown's highrises and opt for the excellent afternoon tea offering. Refined and indulgent enough to pass the British tea taste test, but with the added bonus of an American-sized sandwich allowance (always the best part, no?), upgrade to a glass of champagne and toast to a flying visit to New York in one of the most stylish bars in the city.
SHOP
Anna Wintour and Lady Gaga go to New York Vintage (in Chelsea) to supplement their wardrobes with museum-worthy silk dresses and Chanel designs. Upstairs there is an archive to inspire extravagant style and shows the best of every era. Afterwards, take a stroll down the High Line – a former tramline and now a planted raised walkway that stretches from Manhattan to the city's newest high-rise development, Hudson Yards.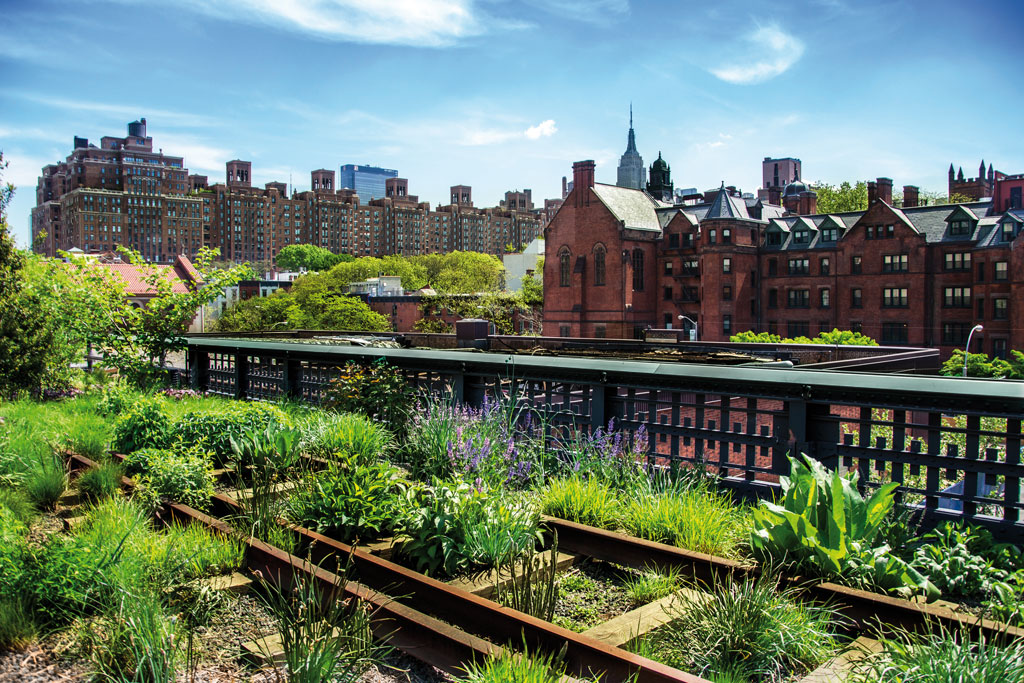 Make for Thomas Heatherwick's sculptural public space Vessel. Stop at C.O. Bigelow, apparently America's oldest pharmacy, for its lemon body cream. It's where where fashion editors and celebrities stock up on their in-house products.
DO
Swing by the Museum of Modern Art, which has just reopened after a £356m refurbishment, and promises performances, film and 30 per cent more space. The museum covets the crème of the world's modern painting and sculpture – Dali's melting watches, Van Gogh's Starry Night, Oppenheim's surrealist fur teacup – it's all here. Fridays 4-8pm are free which makes earlier that afternoon the gallery's quietest time. When the gallery starts to fill up, go round the corner to St Patrick's Cathedral – a huge Gothic landmark of the city. If you're visiting in December, try and inveigle yourself into their annual Christmas concert (19 Dec, 7pm). It is a New York institution and everyone joins in with the choir for traditional and modern carols.
SEE
On a weekend evening, go to the East Village, which has retained its vintage shops and cocktail bars – and a cadre of veteran beatnik artists who acquired their flats 60 years ago. Head to Mister Paradise for a Party Lobster – tequila, garlic and Campari. The clientele is mostly early thirties and it has an '80s song list to match, which occasionally causes the bar breakout into spontaneous singing. You must also walk over the Brooklyn bridge (about 40 minutes) and see the brownstone houses.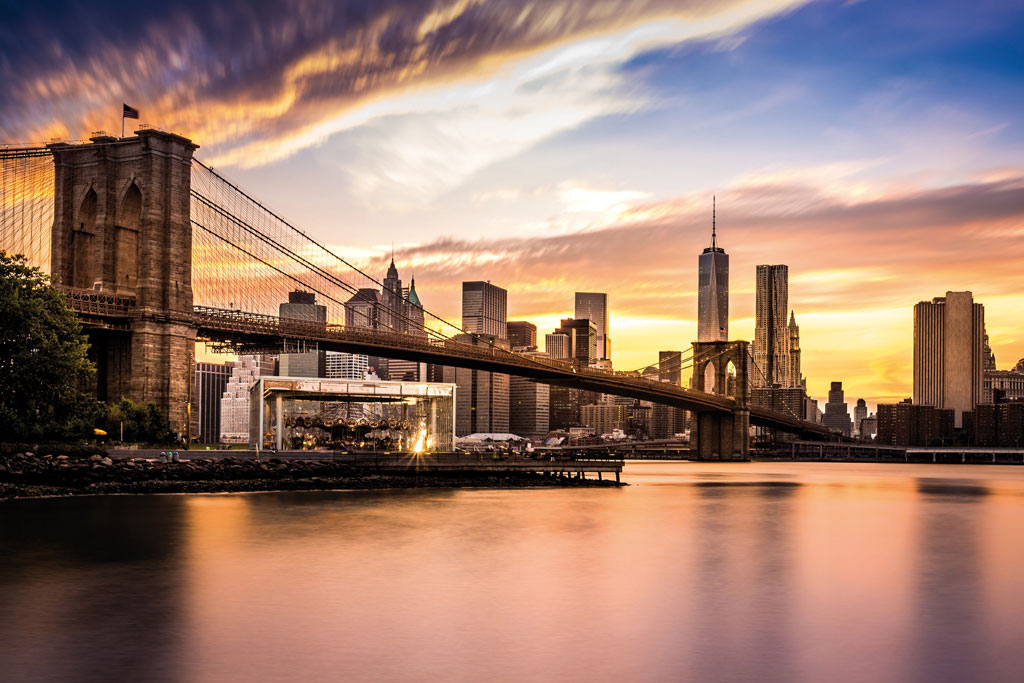 Go on a weekend and find Brooklyn Flea, where Manhattanites mine for vintage brooches (Saturdays in Williamsburg, Sundays in Dumbo). Don your vintage treasures and find Maison Premiere for happy hour between 4 and 7.
MORE WEEKENDERS:
Tokyo / Berlin / Los Cabos / Cape Town / St Tropez / North Devon