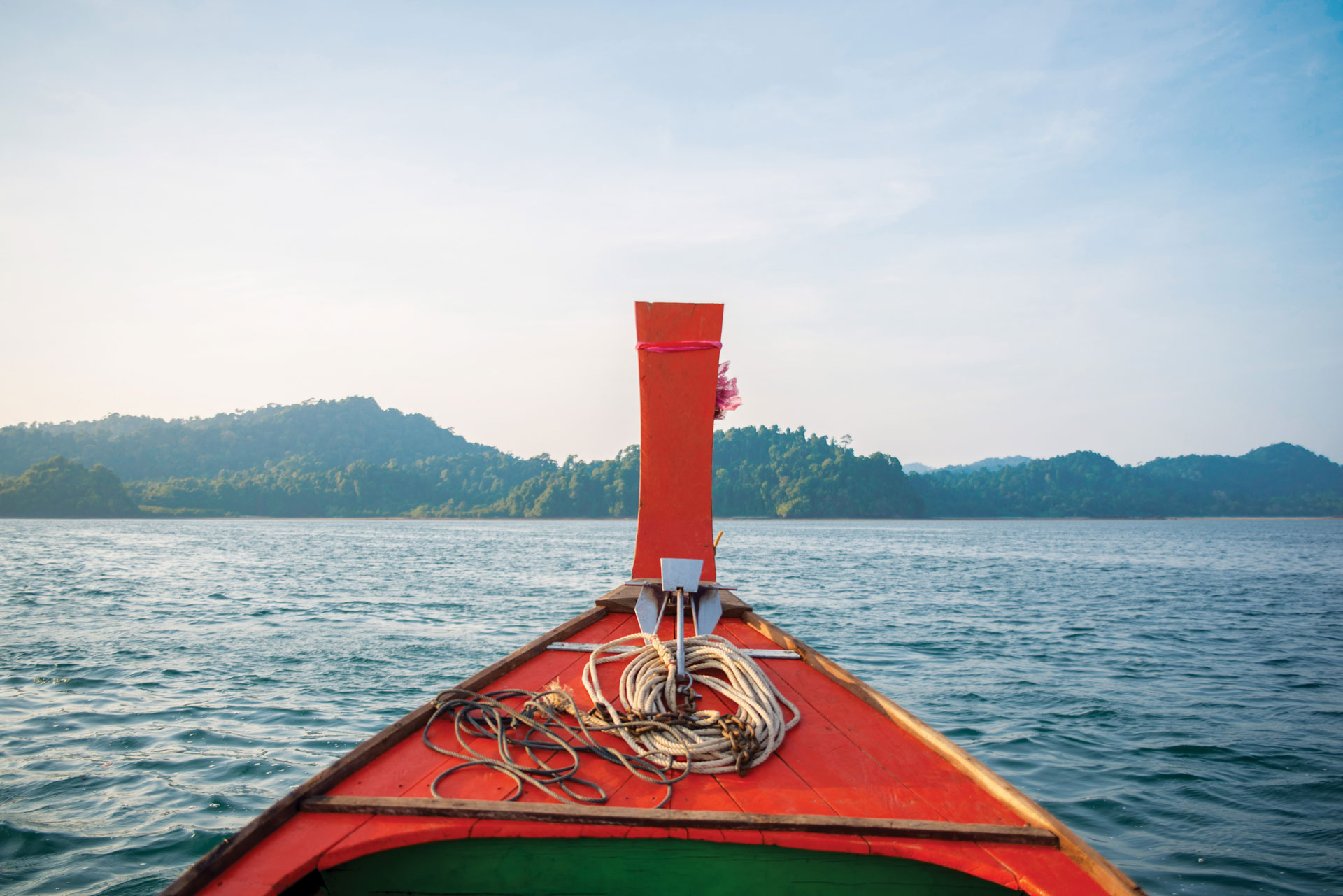 Myanmar: Purpose in Paradise
Wa Ale resort is a castaway haven
Emma Love casts herself away off the coast of Myanmar at Wa Ale, a passion project with sustainability at its heart
After an hour-long hike through the dense jungle, which involved scrambling up a long sharp incline to the sound of macaque monkey calls in the distance followed by a winding downward trail, we suddenly found ourselves at Honeymoon Beach. On the deserted swathe of white sand is a cool box filled with gin and tonic. Adventure over, we thought, sitting back to watch the sunset after diving into the ocean to cool off. That was until the realisation that the speedboat taking us back to the other side of the island couldn't come fully into the shore because of the waves – so we would have to swim out to it. Trainers, t-shirts, phones were all piled into the cool box which was carried above someone's head as we set off on a frantic front crawl, laughing all the way.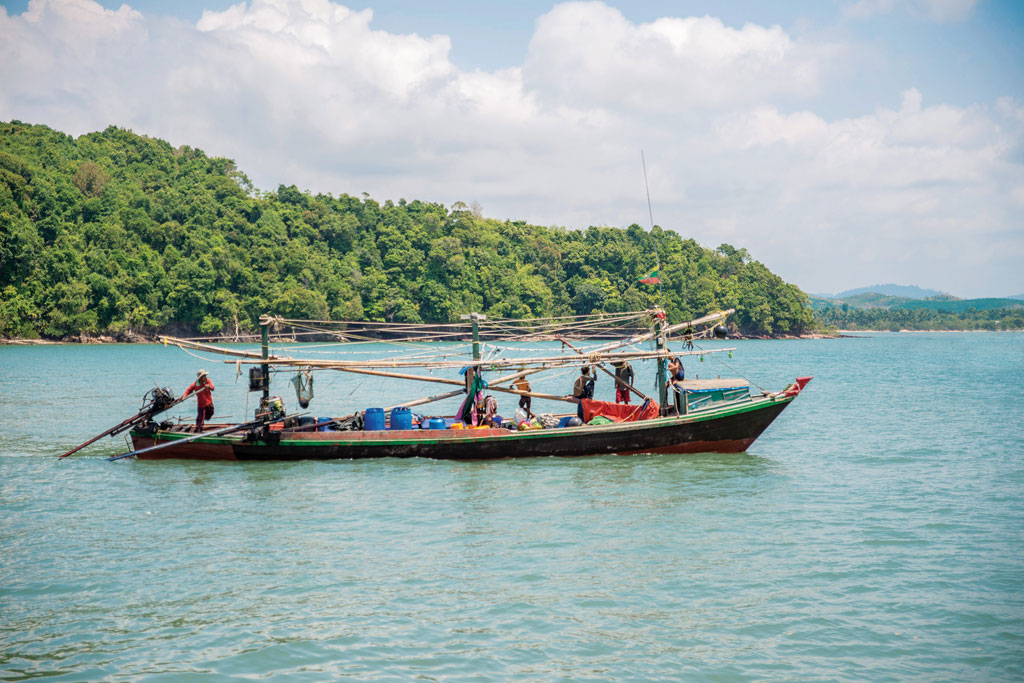 This is Wa Ale, a 5,000-acre castaway haven in the little-visited Mergui Archipelago, off the coast of Myanmar, where wading (and occasionally swimming) through water as you get on and off boats is all part of the fun. Yet this isn't just another private island playground: the story runs much deeper than that. Founded by American-born, Singapore-based teak furniture designer and manufacturer Chris Kingsley and his wife Farina, a cookbook author, who won their bid to lease the land from the forestry commission in 2016, it has sustainability at its core.
Inside the C&TH Summer of Love Issue
For starters, there was the build itself, which took three years and was done mostly by hand without cutting down a single tree. 'We wanted to keep it simple and wild so we built what we would like if we were on vacation,' recalls Kingsley, who now spends half his time here. The open-plan main pavilion, which has a bar, dining and living area, is made using reclaimed wood from fishing boats. In the display kitchen (where Burmese cooking classes take place) slate from billiard tables has been repurposed as a counter top opposite the wood-fired oven used for pizza lunches; in the living area, brass offering bowls from Mandalay are now the base of table lamps and, at the entrance, an old drum set forms part of a glass table.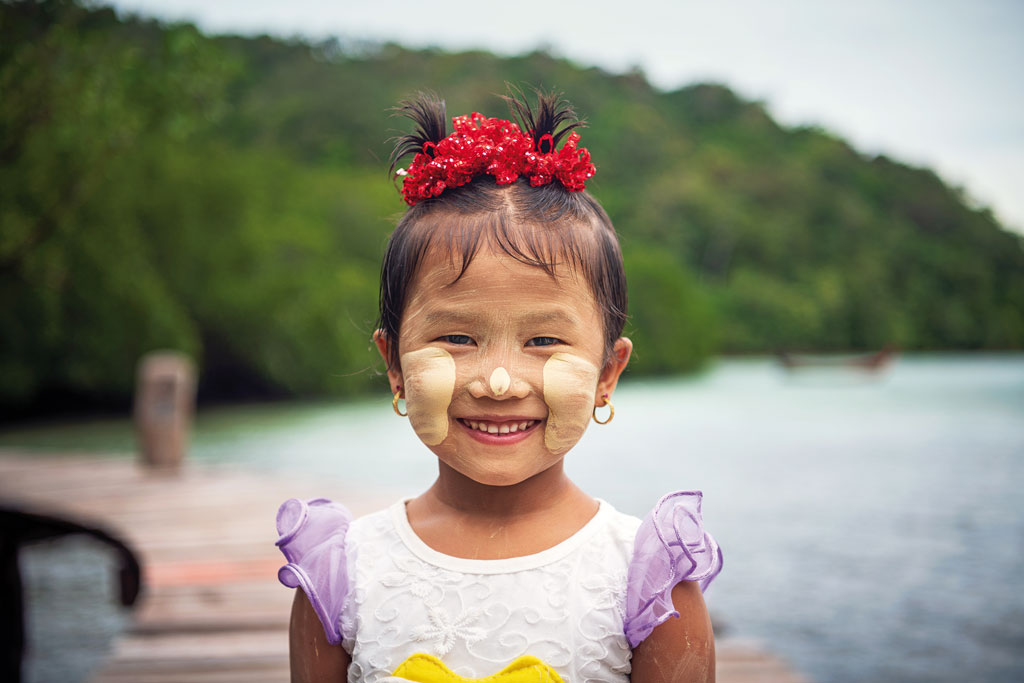 Along Turtle Beach (named after the green and hawksbill turtles that lay their eggs between December and April each year), there are 14 khaki canvas tented villas and a trio of treetop villas, each with a teak four-poster bed, outdoor bathroom and the ocean so close that you fall asleep listening to the roar of the waves. It is quite literally barefoot chic: some guests wear flip flops to pad around but really, the sandy paths mean there is no need for footwear at all. Even the jungle gym (a wooden platform for yoga, with kettle bells) and the cool River Cafe beach bar (made from old Burmese shutters) are just a few minutes' walk along the beach.
The Best Plane-Free Luxury Travel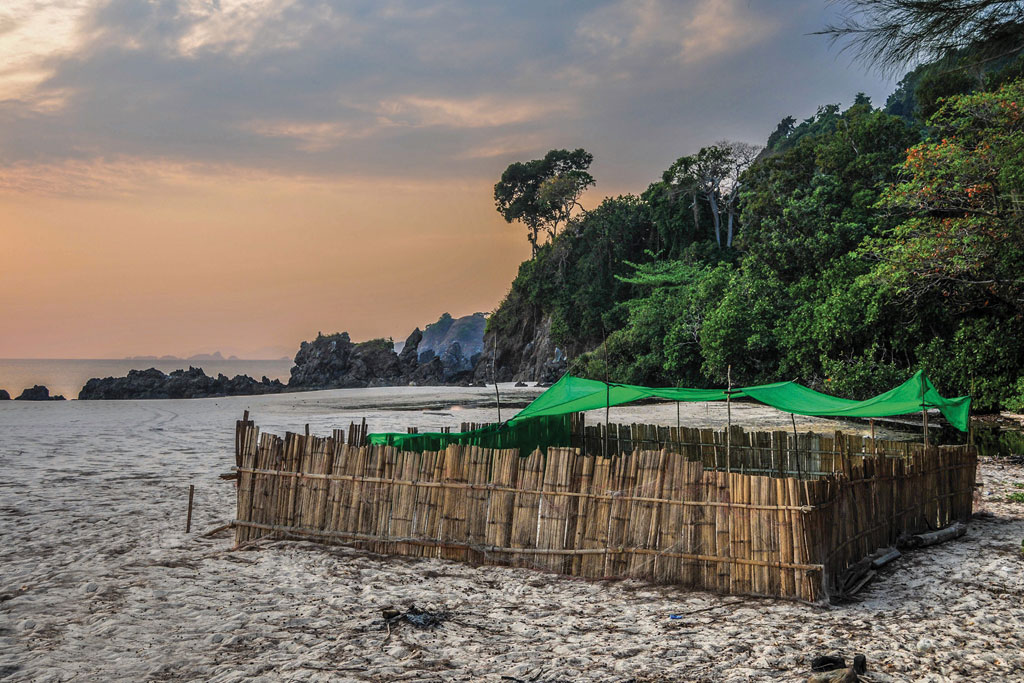 There's no room service (other than coffee in the morning), no televisions. Wooden ceiling fans instead of air con. 'From an energy stand-point, the main concern was just to use less; the island runs on solar power for about seven hours a day,' continues Kingsley. A single pump is used for the water which comes from a natural spring, most of the laundry is done on the mainland and the resort makes its own organic fertiliser for the mini farm and kitchen garden where many of the vegetables are grown.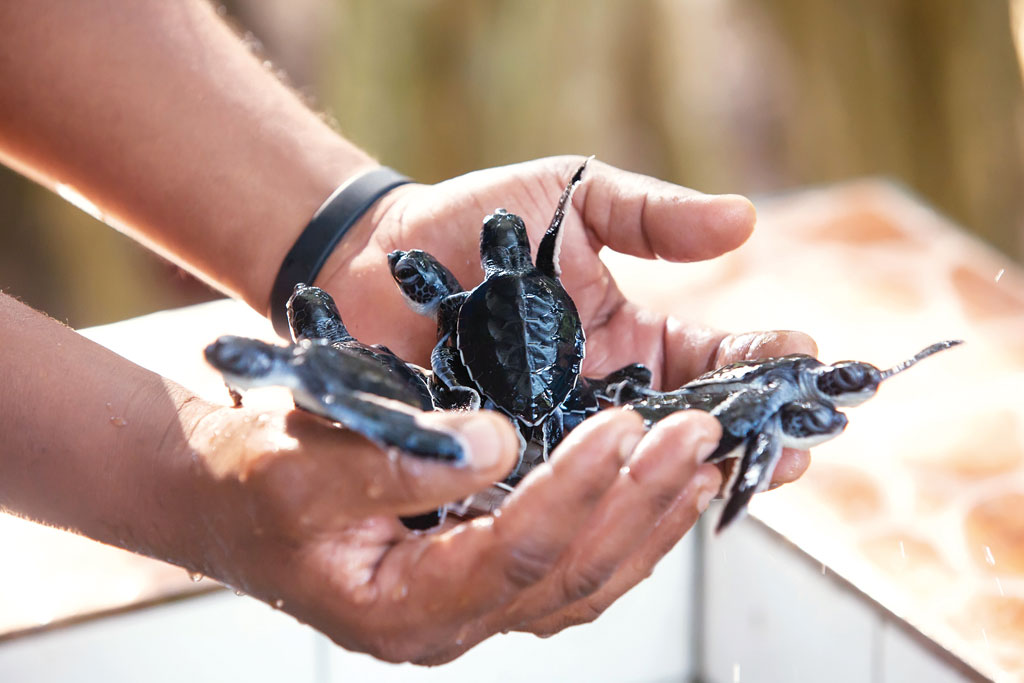 The food is outstanding, especially when you consider the remote location: everything from the seven types of bread to the inventive help-yourself salads at lunch, and green curry sauce served up one night at dinner is made from scratch. There is even a small Wa Ale fish farm nearby where the team is growing barramundi and lobster, feeding them with homemade chum (the island is part of the Lampi Marine National Park which means no fishing is allowed within a two-mile radius). Part of Kingsley's ongoing give-back pledge to the forestry commission, funded by his non-profit Lampi Foundation which focuses on conservation and social welfare projects, was a new boat to patrol the waters.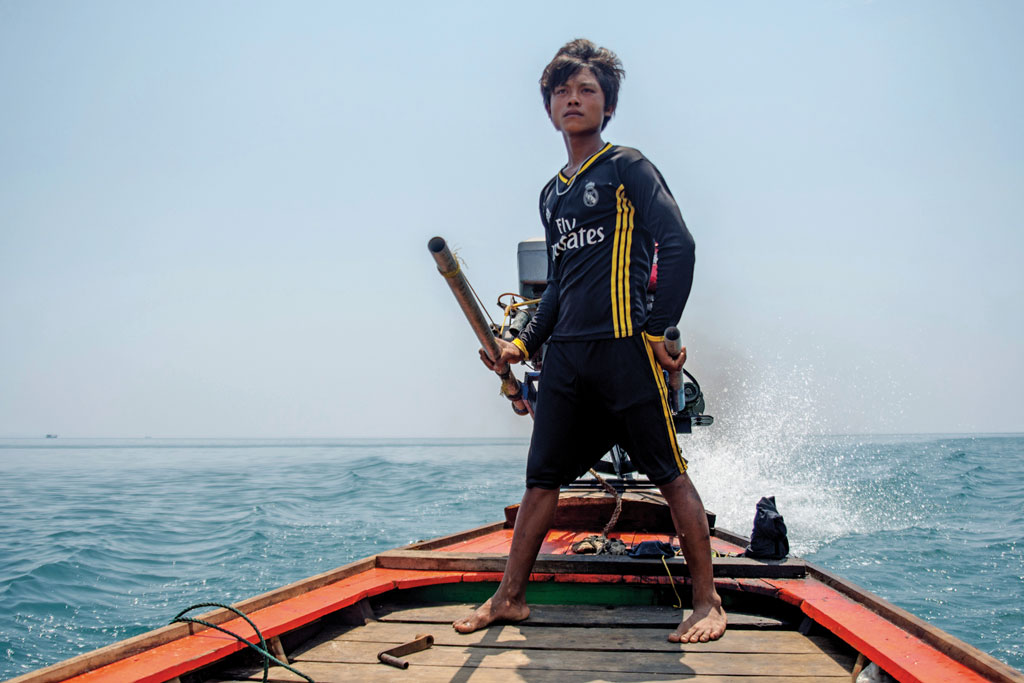 Twenty per cent of Wa Ale's net profit, plus two percent of the room revenue goes to the foundation which also provides a weekly medic to nearby Salet Galet fishing village and night guards for the Wa Ale beaches to protect the turtle nests from poachers (they are also working with conservation charity Fauna & Flora International to tag turtles and provide scientific data). His efforts so far haven't gone unnoticed: several high-profile leaders, including Burma's Vice President Myint Swe, have paid a visit to discuss environmental issues. 'I'm trying to show by example that the country can make more money through tourism by saving the oceans,' he says.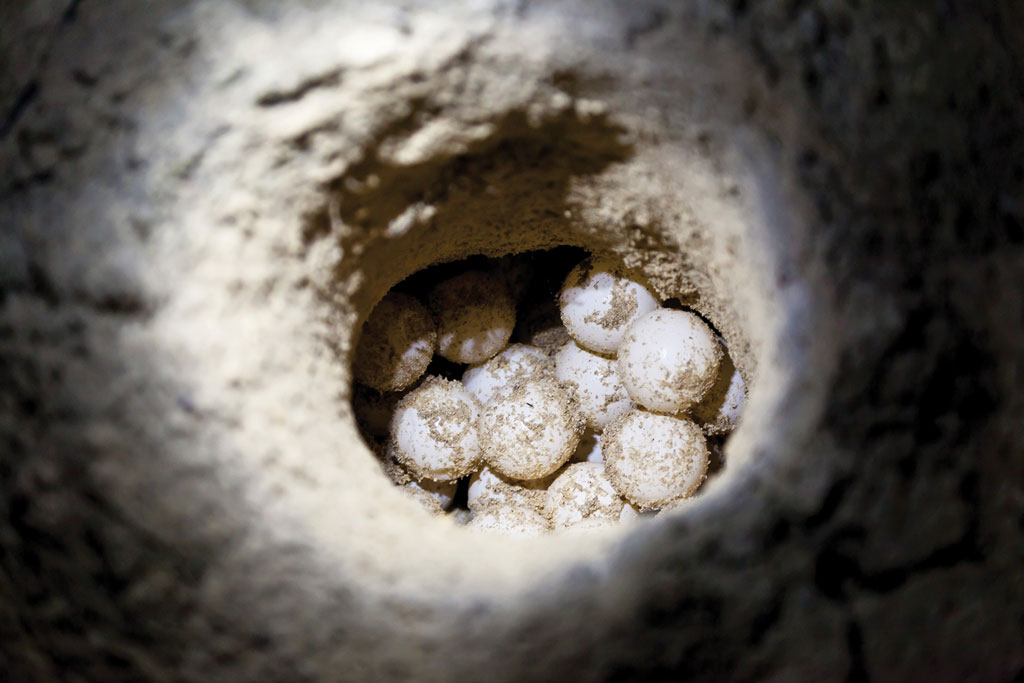 Kingsley is a design maverick (he taught himself how to build a bocce court from watching YouTube videos and copied decorative knots on the treetop villa balconies from Pinterest) and there are two new four-bed houses on Honeymoon Beach and three three-bed beach bungalows slated to open by the end of the year. But above all else, he is passionate about protecting this pristine archipelago. 'I fell in love with this area and the people, and felt that if I had the opportunity, it's best to try and protect what's left in the world that hasn't yet been destroyed.'
So while guests spend days snorkelling in Canyon Cove, diving at Black Rock for manta rays, kayaking through the mangroves and having picnics on nearby islands, they can do so in the knowledge that they are doing some good too.
Book it: Experience Travel Group is offering 9 nights (7 nights at Wa Ale and 2 nights in Bangkok) from £3,950 pp, including full board, transfers and flights. experiencetravelgroup.com 
MORE TRAVEL
Bucket List Holidays to Book for 2021 / The Best Eco Staycations in the UK