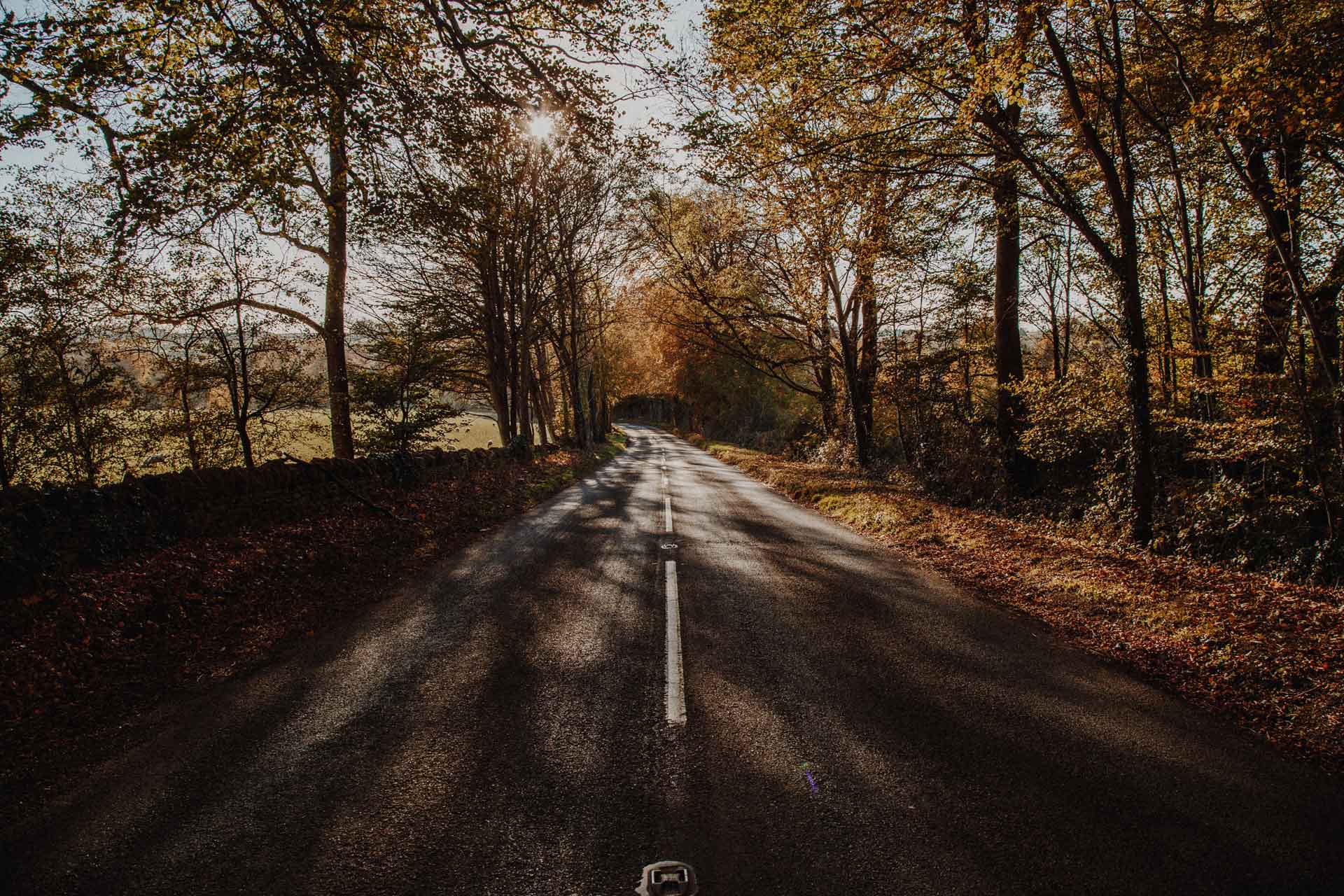 We Have Found The Ultimate Feel-Good Solo Staycation
---
It involves shopping. It involves driving.
We thought we were over spending time alone post-lockdown life. We thought we had missed seeing other people, spending time with loved ones, friends, family. We were wrong. This season, as the day to day overwhelm creeps back up, it's all about spending time with number one. A solo staycation is the order of the day, a blissful 24 hours of peace and quiet. And on the subject of spending, how about a little retail therapy? Bicester Village's latest charity DO GOOD pop-up is well worth the road trip, and since this is a feel-good staycation, it's imperative to find a sustainable transport option, too. Rebecca Cox reports…
The Ultimate Cotswolds Eco-Road Trip
How To Spend It
Online shopping has a time and a place, but there's nothing quite like a full day of solo browsing in real-life boutiques. They call it retail therapy for a reason; name a better form of escapism than spending a day trying on new clothes (I'll take everything in Acne and Sandro, thank you please), gazing at the work of your favourite designers, or hunting for a finishing touch or two for your lockdown-facelifted home (Soho Home just landed at Bicester, FYI).
If you haven't ventured to Bicester Village for a while, it's been slowly but surely transforming itself into the UK's ultimate shopping destination. Book yourself into the Apartment for a chic base for your purchasing plans, and if you simply can't be trusted to shop alone, enlist the services of the highly skilled personal shoppers, who will fill one of the gorgeous personal shopping suites with pieces picked just for you. It's the place to see and be seen; I had been sipping a latte on the Apartment terrace for roughly three minutes when I spotted a favourite designer, Bella Freud, on site celebrating her new pop-up and hosting an event for members and guests.
Speaking of unmissable pop-ups, if you've pledged to buy less and make more planet (and purse) friendly buying a priority this year, Bicester's latest pop-up collaboration DO GOOD hits all the right notes. Offering a host of seriously good pre-loved pieces from the likes of RIXO, D&G, Celine and more, plus brand-new donations from partner brands including BOSS and Maje, all proceeds will go towards the DO GOOD Unlock Her Future campaign. Sales will support four charities: Brides do Good, IntoUniversity, Smart Works and World Connect, all of which fight the barriers that continue to affect gender equity and cultural progress. Prices are incredibly reasonable, and in the unlikely event that you can't find one (hundred) piece/s to buy, you can tap the in-store tap to donate units and counteract any buyer's remorse with a charitable act. DO GOOD at Bicester runs until 21 April | thebicestercollection.com
What To Eat
Before you wrap up the spending portion of your staycation, grab a bite in one of Bicester's outstanding selection of restaurants and cafés. We recommend the crab tortellini at La Tua Pasta or an indulgent brunch or late lunch at Café Wolseley. If you're eating on the run (to more peace and quiet on the open road), grab a bite from Berenjak's Persian street food pop-up.
Hit The Road
Any road trip deserves an outstanding car to carry you. When you're riding solo, you'll be needing a good on-board computer system for navigation and entertainment (a nice loud radio for in-drive karaoke is essential). The MINI Electric was the chariot of choice for this solo adventure, and with a battery range of 145 miles there's no stress of recharging on the go if you're staying in the Cotswolds for the duration of your rest and, well, recharge. The car is perfect for nipping through winding country lanes marked by picturesque Cotswold stone walls, with nothing but fields, leaping lambs and the occasional dream cottage for as far as the eye can see.
Solo Staycation: Cotswolds Hotels
There are a host of outstanding Cotswolds hotels to choose from for your night of solo sleep. I laid my head at Minster Mill, where the rooms are spacious and comfortable, the food is outstanding (the warm chocolate tart alone is worth the journey), and the local village is a perfect rambling spot. Read our full hotel review here.
Spa
No solo staycation is complete without an indulgent spa experience and when you're in the Cotswolds there is no better choice than Bamford Wellness Spa at Daylesford Organic. An oasis of calm, white-washed wood, natural materials and eye-wateringly large crystals, there are endless quiet corners for a moment of reflection, but the true healing takes place at the expert hands of Bamford's therapists. Opt for the superlative full body massage in case all the road tripping has left any tension in your body. (Although we suspect your credit card will have done most of the heavy lifting.) Before hitting the road, stock up on supplies from the farm shop and grab a nut butter protein smoothie from the Orchard Bar for the journey. All this indulgence requires refuelling, (even if your electric car doesn't).
How?
For more details about the MINI Electric visit mini.co.uk | To plan your solo staycation to Bicester Village check out thebicestercollection.com | To book a stay at Minster Mill visit minstermill.co.uk | Plan your next spa break at Bamford Wellness Spa at daylesford.com
Photo: Cotswolds, by Devin Kleu on Unsplash