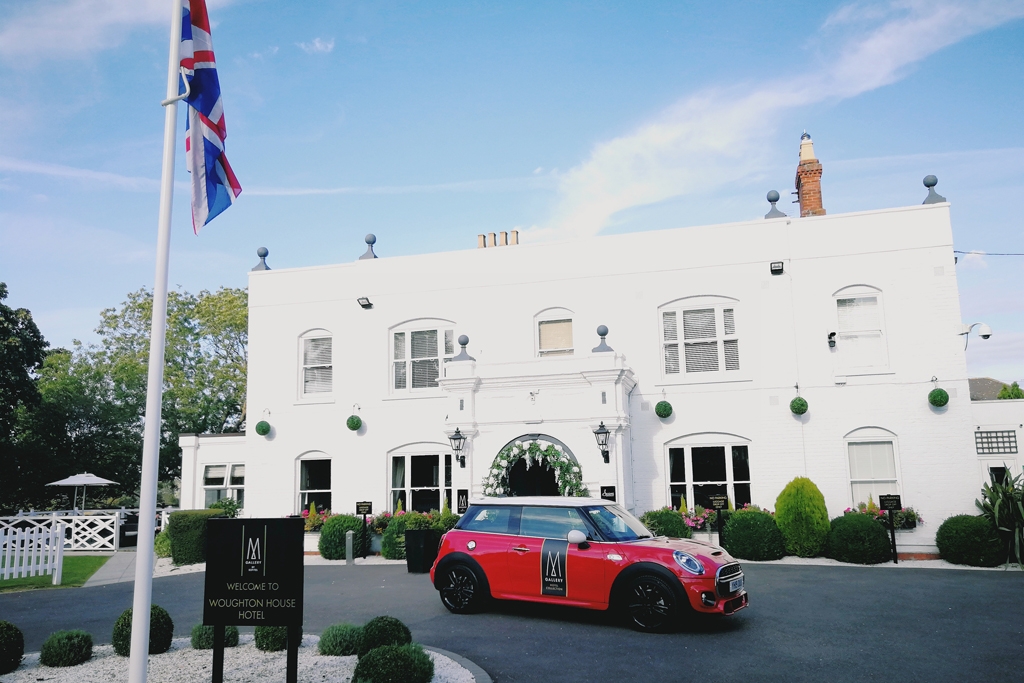 At a time when micro trips are the weekend activity du jour, and Brexit-proof staycations are the getaway of choice, the great British road trip is gaining popularity. Before packing up the family and hitting the road for a two-week jolly, test the waters (/country roads) with a weekend itinerary between two country hotspots. In this two-day trip traversed a little slice of 'middle' England, from Buckinghamshire to the Cotswolds.
The Great British Road Trip
Day One
STAY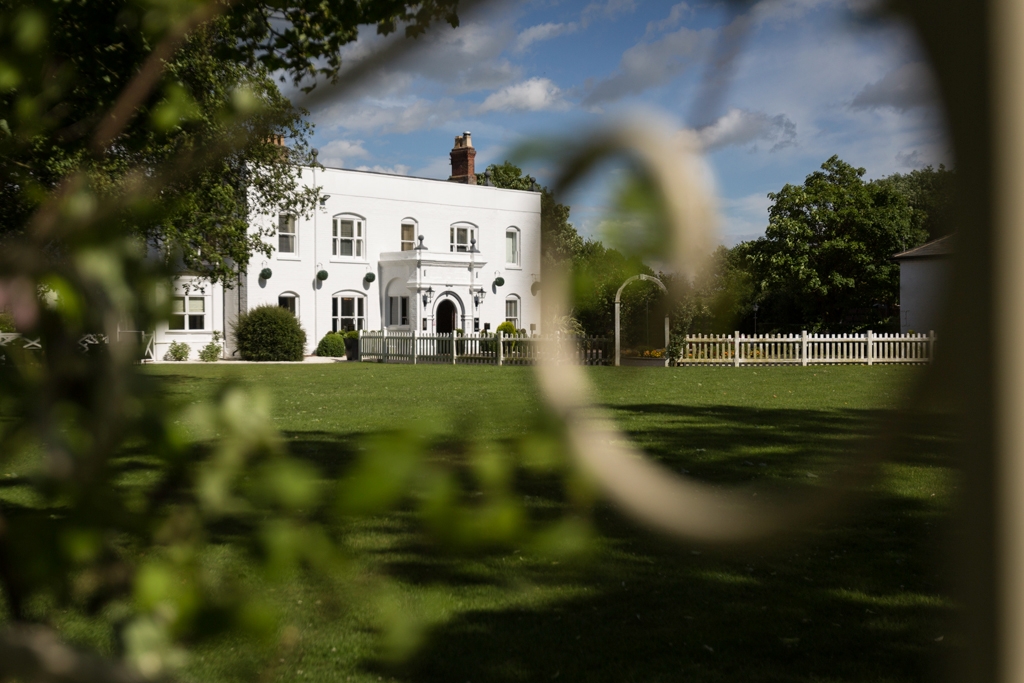 Woughton House, Woughton-On-Green
Right on the doorstep of Milton Keynes, Woughton House, MGallery Hotel Collection, is a surprising country manor retreat just minutes from the hustle and bustle of the town. Situated in one of the UK's oldest medieval villages, you can enjoy acres of beautiful parkland, lakes and stunning architecture on foot from the hotel. The manor dates from the 19th century, with a pleasing blend of classic features and modern styling throughout. The real draw at Woughton House is the friendly service across the board and outstanding food from the kitchens at Seasons Restaurant. The afternoon tea is a popular draw, with delectable cakes and pastries worth travelling for. mgallery.accorhotels.com
DO
While in the area, check out Bletchley Park, the top-secret site of the WW2 Codebreakers and a must-see for history buffs. Willen Lake and its surrounding parks are well worth exploring if you have family in tow, although little ones would no doubt prefer a visit to the roar-some Gulliver's Dinosaur and Farm Park, where the mechanical inhabitants are realistic enough to scare even the bravest of heart.
Day Two
DRIVE
The journey between Woughton-On-Green and Cheltenham takes you through acres of Cotswolds countryside, where you can explore some of Britain's most picturesque and historic towns and villages or picnic in unspoilt secluded woodland. We packed some sandwiches and followed the if-in-doubt school of travelling with kids: setting the sat-nav for the nearest National Trust treasure. Lodge Park and Sherborne Park Estate proved to be a picturesque picnic spot with plenty of woodland to explore at the end of a thoroughly-enjoyable single track country road drive.
STAY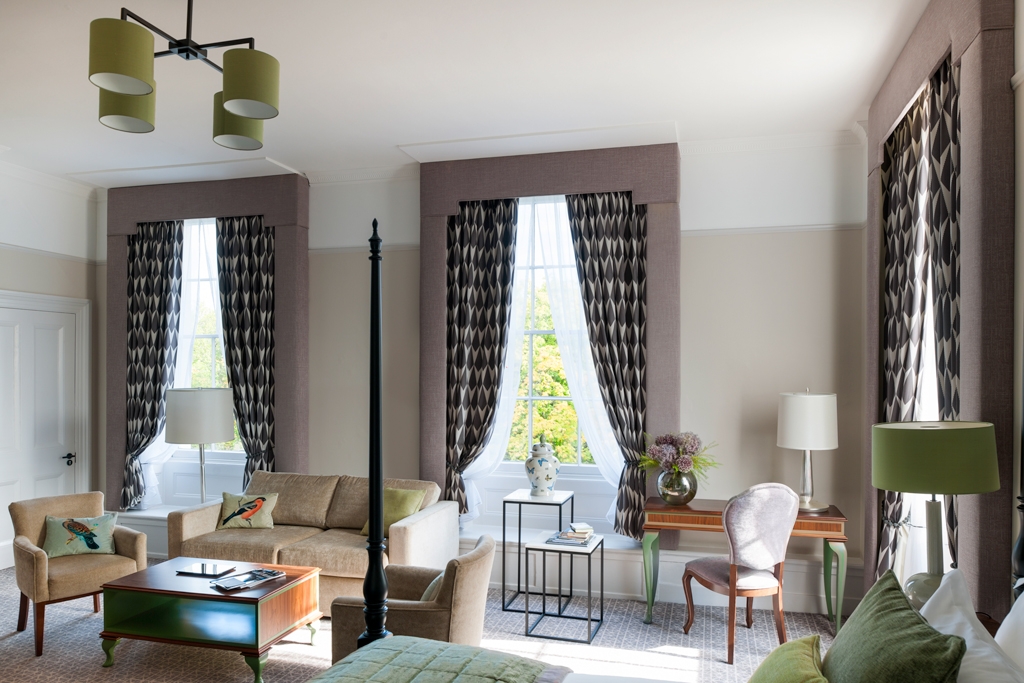 Queens Hotel Cheltenham
If grand architecture and buildings steeped in history are your bag, Grade II English Heritage listed Queens Hotel, MGallery Hotel Collection, in Cheltenham is well worth checking in to. With original features including (beautiful) wallpaper designed by Pugin and a stunning Georgian staircase over a crowned glass roof, this neo-classical building is worth exploring in its own right, and perfectly positioned as a jumping off point to get to know this Regency town. mgallery.accorhotels.com
DO
Start your final day with the truly magnificent breakfast offering at Queens (also available in your room for those wanting the 'Grand Breakfast' experience). While in town, explore the Morgan Factory, Wilson Gallery or Montpellier Gardens, or check out some of the excellent independent boutiques on the winding shopping streets in the centre of town. Of course, a well-timed visit to the racecourse may be in order, too.
GETTING THERE
The most important part of any road trip? The car, of course. We opted for the MINI John Cooper Works, which, with up to 306 horsepower is the highest performing, sportiest option in the classic range, made for enjoying open, winding country roads and stunning Cotswolds scenery. The entertainment system makes finding the perfect soundtrack for your journey a breeze, while the satnav keeps you on the right path, even when it feels like you've gone off the grid. mini.co.uk
If you can turn your weekender into a 'mid-weeker', opt for the MGallery's Mid-Week retreat package, which starts from £149 per night, available Sunday to Thursday for stays from August until the end of October, 2019, which includes: two nights' accommodation in any of MGallery's UK hotels, daily breakfast in the hotel restaurant, a pair of tickets to a local attraction, as arranged by the concierge, quintessentially British afternoon tea for two plus a late check out. mgallery.accorhotels.com
Have a look at our road trip photo diary, below… 
More UK Weekenders: North Devon | Edinburgh | Newquay | Lake District
---