From scandalous hotels to cherry blossoms and Michelin-starred dining, Eva Ramirez takes us on a weekend tour of The Evergreen State.
Ah, DC. The land of monuments, memorials, suits, scandals, and a very divisive president. Stereotypes aside, it's a city that's much more culturally interesting than you'd expect. With 17 Smithsonian Institutes, an influx of Michelin-starred chefs setting up shop and political watering holes on every other corner, there's good art to see, a lot of fun to be had and very, very tasty food to eat. Stroll through the quaint streets of Georgetown and hit the jazz bars of U Street, but not before taking in the 2000+ cherry blossom trees which engulf the city in swathes of pastel pink come spring.
48 Hours in Washington DC
Stay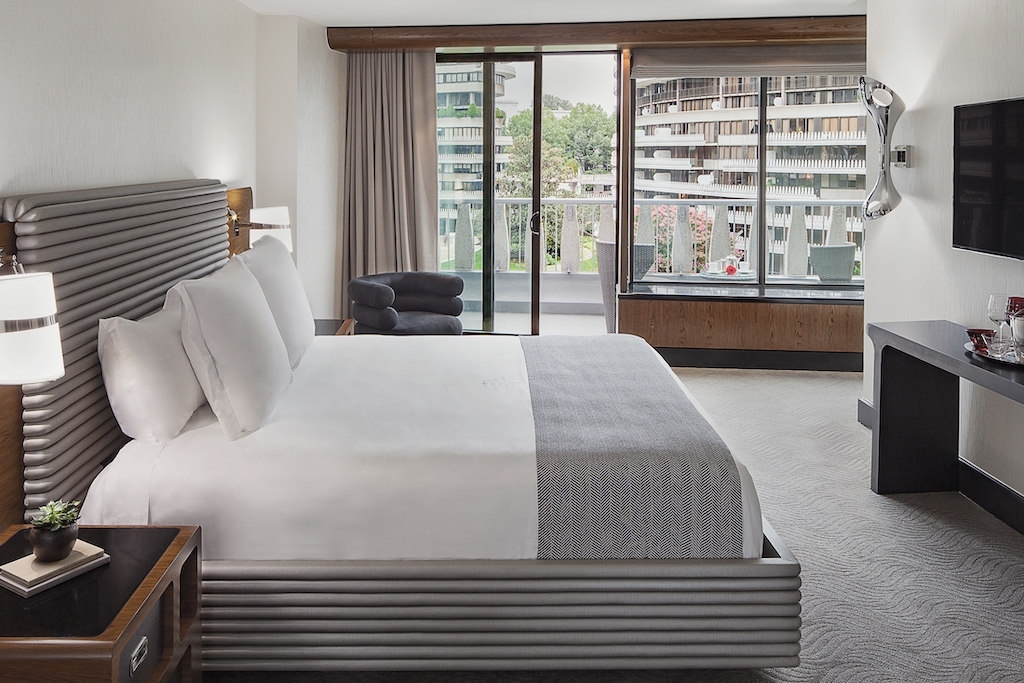 Quite possibly the most scandalous hotel ever, The Watergate reopened in 2016 after almost a decade, boasting a $200 million renovation. Despite its fame and notoriety being firmly entrenched in politics and power, the hotel doesn't feel stiff or stuffy. Rather, they've adopted a tongue-in-cheek approach to its colourful past, with room keys reading 'No need to break in' and The Scandal Suite now serving as a one-room museum which you can have a nosey around. Putting the past aside, The Watergate is a fantastic base for exploring the city.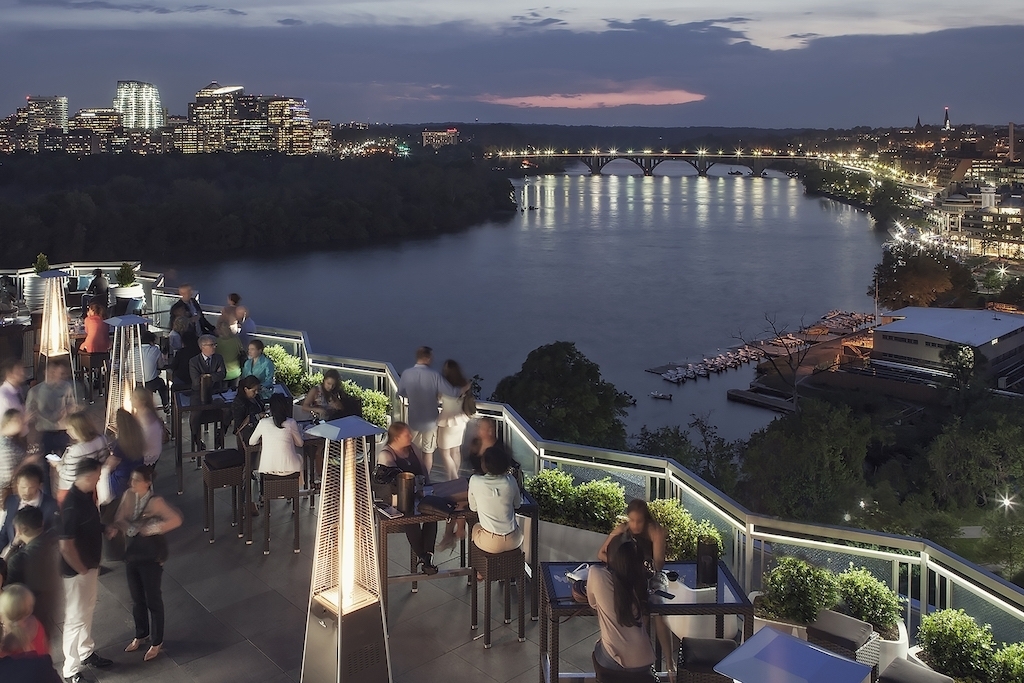 Sat along the banks of the Potomac River, you're just a short stroll (or jog if you want to make like most locals) from The Mall, Kennedy Centre and various memorials, monuments and museums. Rooms are modern, sleek and spacious with fabulous views over said river. For a full 360 glimpse of the American capital, head up to the rooftop bar which is glorious in the sunshine and houses an ice rink come winter.
Eat
Grab a drink at Barmini, the innovative cocktail bar by one of DC's most well-known chefs, José Andrés. Once you've worked up an appetite, head to the adjacent Minibar, Jose's prix fixe fine-dining spot that seats just 12. With two Michelin stars under its belt, this avant-garde eatery will blow you away with its eccentricity, and watching the chefs plate up the tiny works of art right in front of you makes for an even more intriguing experience.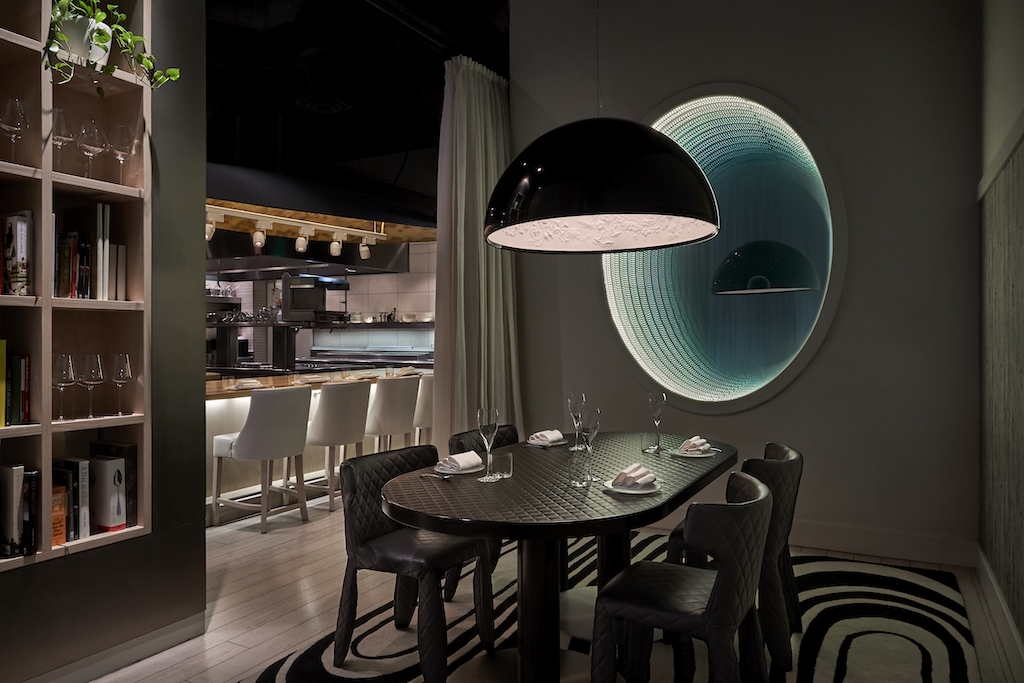 For a more casual supper, head to Tail Up Goat where you'll feast family-style on dishes like seaweed sourdough, collard greens with beef bacon and mouth-watering pork chops with pine nut halva. Still thirsty? Nocturne is a sexy basement bar hidden beneath a donut shop, and back at street level, The Gibson has a cool, speakeasy vibe – excellent cocktails to be enjoyed at both.
See
You can't go to DC in Spring and not see the cherry blossoms. The city's awash with them. Come March, they're in full bloom, taking over every corner and peppering the pavements like pastel-coloured confetti. Go for a sunrise walk or jog around the Tidal Basin to get the full effect and avoid the crowds. While there, you'll see all of the monuments and memorials (Martin Luther King Jr, Jefferson, Lincoln, etc) so you can tick those off your list too.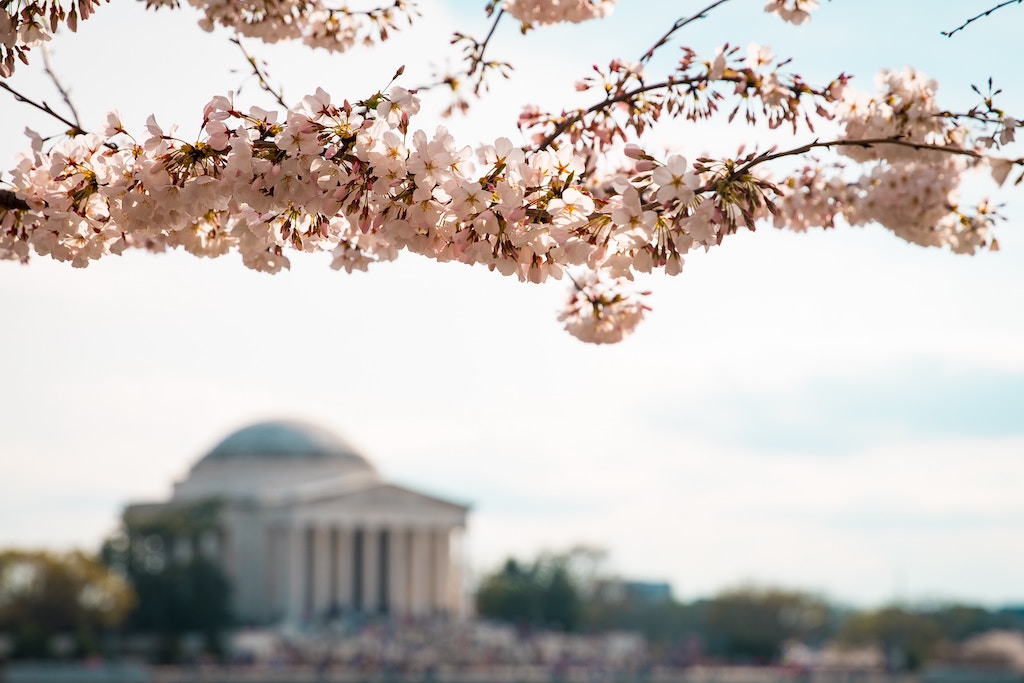 There are 17 Smithsonian Institutes in DC, but you're probably not going to cram them all into one weekend, so you'll have to cherry pick. Prioritise the National Museum of African American History and Culture, the National Portrait Gallery and the Renwick Gallery and Hirshhorn Museum for something more contemporary.
Do
If you're feeling active and jet lag means you're up with the birds, give Solidcore a go. It's a 55 minute core burning fitness class that's Michelle Obama's go-to.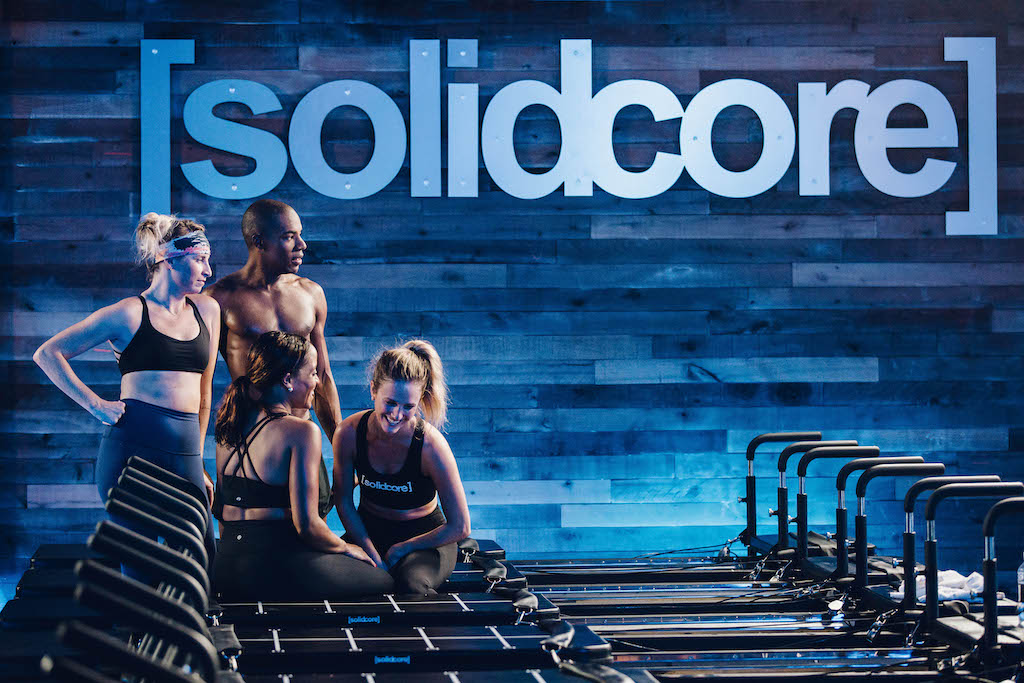 Balance it out with some wine tasting. In the city? Yes. District Winery is DC's first urban winery and along with an influx of craft beers, innovative cocktail bars and fine spirits, is firm evidence of the burgeoning appetite for upscale booze. Tastings take place right in the production room where you'll merrily sip your way through seven carefully selected wines. If you're left feeling a bit peckish, the in-house restaurant Ana plates up delightful, seasonal fare that's perfect for sharing – and soaking up all that wine.
Buy
For locally-made ceramics, homewares and unique gifts, browse the shelves at the cute and crafty Shop Made in DC. Also in the Dupont Circle area, treat yourself to a good book and a glass of wine – simultaneously – at Kramerbooks. This independent bookshop/cafe/bar/restaurant is a longtime DC institution. If the sun's shining, grab a table out on the patio and get lit(erature). What other bookshop do you know that's open until 3am?
Book It
The Watergate Hotel, 2650 Virginia Ave NW, Washington DC, US (001 202 827-1600). Double rooms from £222 in low season; and from £358 in high, room only.
BA flights from £582.
MORE WEEKENDER:
48 Hours in Tel Aviv | 48 Hours in Marrakech | 48 Hours in Munich
---