Planning your next weekend break? Head to Munich, home to centuries old buildings, many art and artefact filled museums, and beer fuelled Oktoberfest – what more could you want? 
Munich Travel Guide 2017
Stay
Roomers, Munich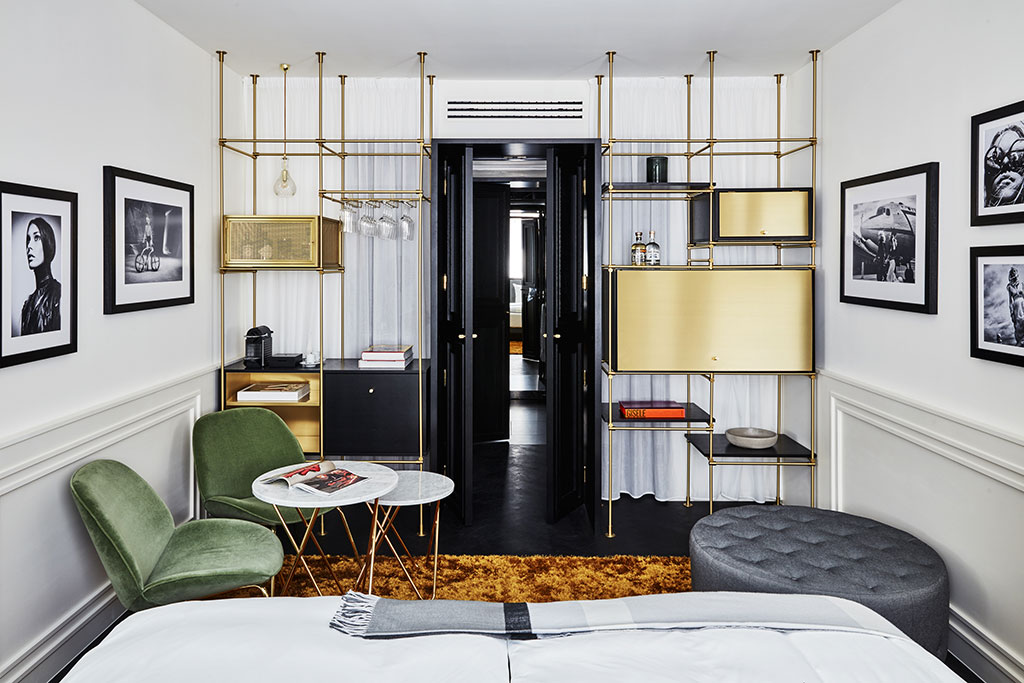 Set in the Munich's burgeoning West End, Roomers Munich (an Autograph Collection hotel and their 4th now in Germany) is a slick, lavish weekend base within easy reach of the city centre – a mere 10-minute tram ride from Marienplatz. Roomers aptly reflects Munich's more placid, sophisticated scene compared to the likes of Berlin, yet is still worlds away from old world Hamburg. A contemporary standalone bath sits at the bottom of the bed, mirrored bars part the corridor to reveal a dark marble bathroom. It's a sexy, hedonistic hotel; painfully modern and cool yet delectably comfortable.
A gluttonous breakfast spread promises to delay your tourist itinerary (Germans do bread well). Expect the classic avocado-on-toast, glorious Bavarian pastries and a few Ottolenghi-inspired plates at the salad bar. Go wild. The restaurant then transforms into swanky Asian restaurant, Izakaya, reeling in Munich's well-heeled crowd and smart guests who have yet to leave the hotel. In fact, you could stay in this hotel all weekend and have a whale of a time, the avant-garde interiors (led by Amsterdam design company, Concrete) scream urban zeitgeist with polished copper cutting across an opulent scene of dark wood, leather and marble. But it's all about the Bang & Olufsen Sound System, Apple TV from the bath, Nespresso Machine and most importantly the bountiful minibar. Watch serious businessmen and women be defeated again and again by the free sweet jars in the lobby. Above all, it's the service at Roomers that sets it apart. German efficiency is not a myth.
The Mandarin Oriental, Munich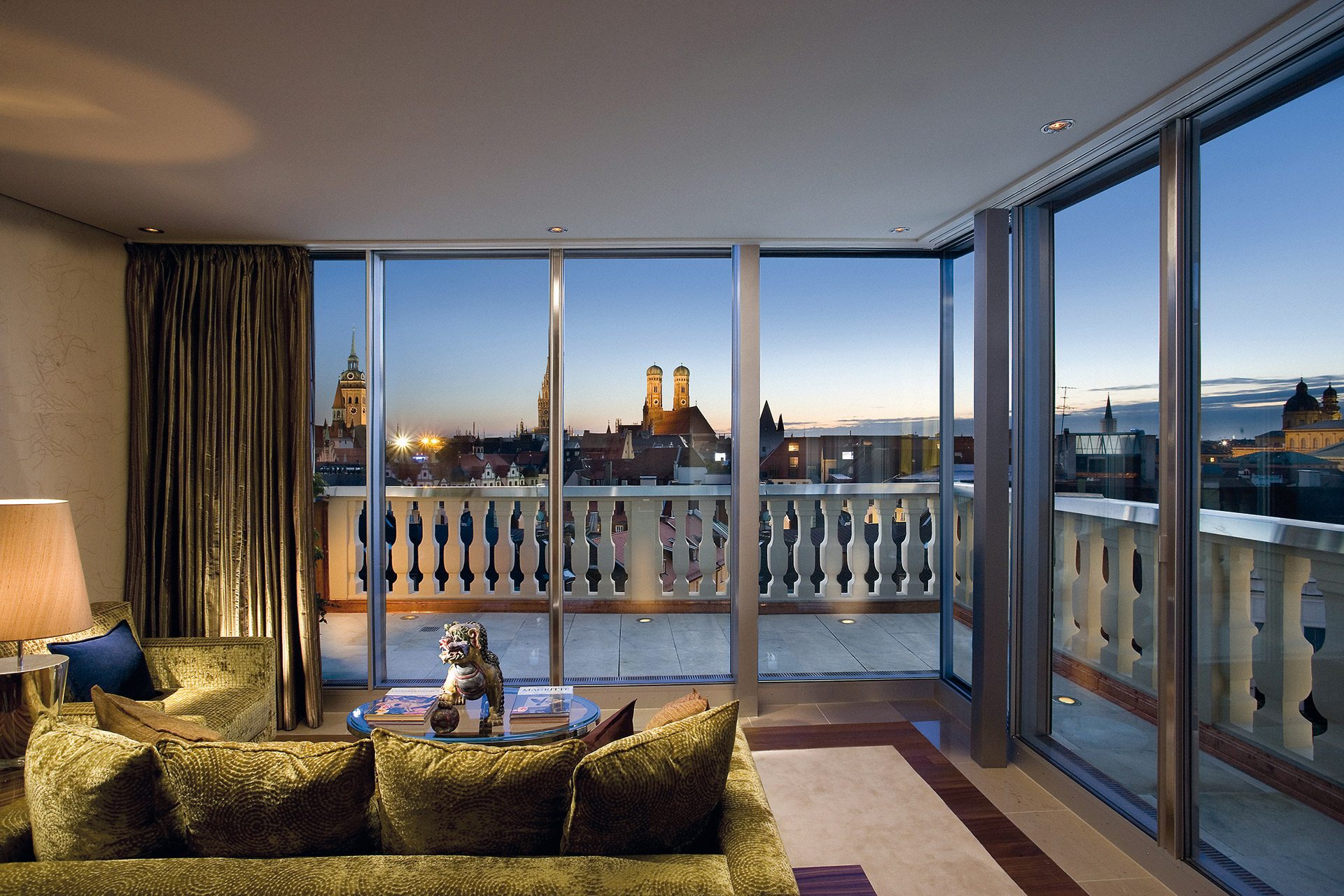 Set in the medieval quarter, on a quiet street near the Maximilianstrasse – Munich's Regent Street, the Mandarin Oriental is the perfect location for a weekend in the city. Set in a huge neoclassical building, it actually has only 73 rooms – no mystery considering the wonderful spaciousness of the place. Following a full renovation of its austere red and gold decor, the lounge now has a fresh and international feeling with a new bar next door -suddenly the place to be for after work drinks among the city's young tech crowd. Upstairs, their restaurant Matsuhisa fuses Japanese and Peruvian dishes – it sounds unlikely to work, but succeeds with style – no surprise when it turns out to be run by the famous chef Nobu. In summer, get up on the roof where the pool awaits with views of the city's spires and red rooftops.
See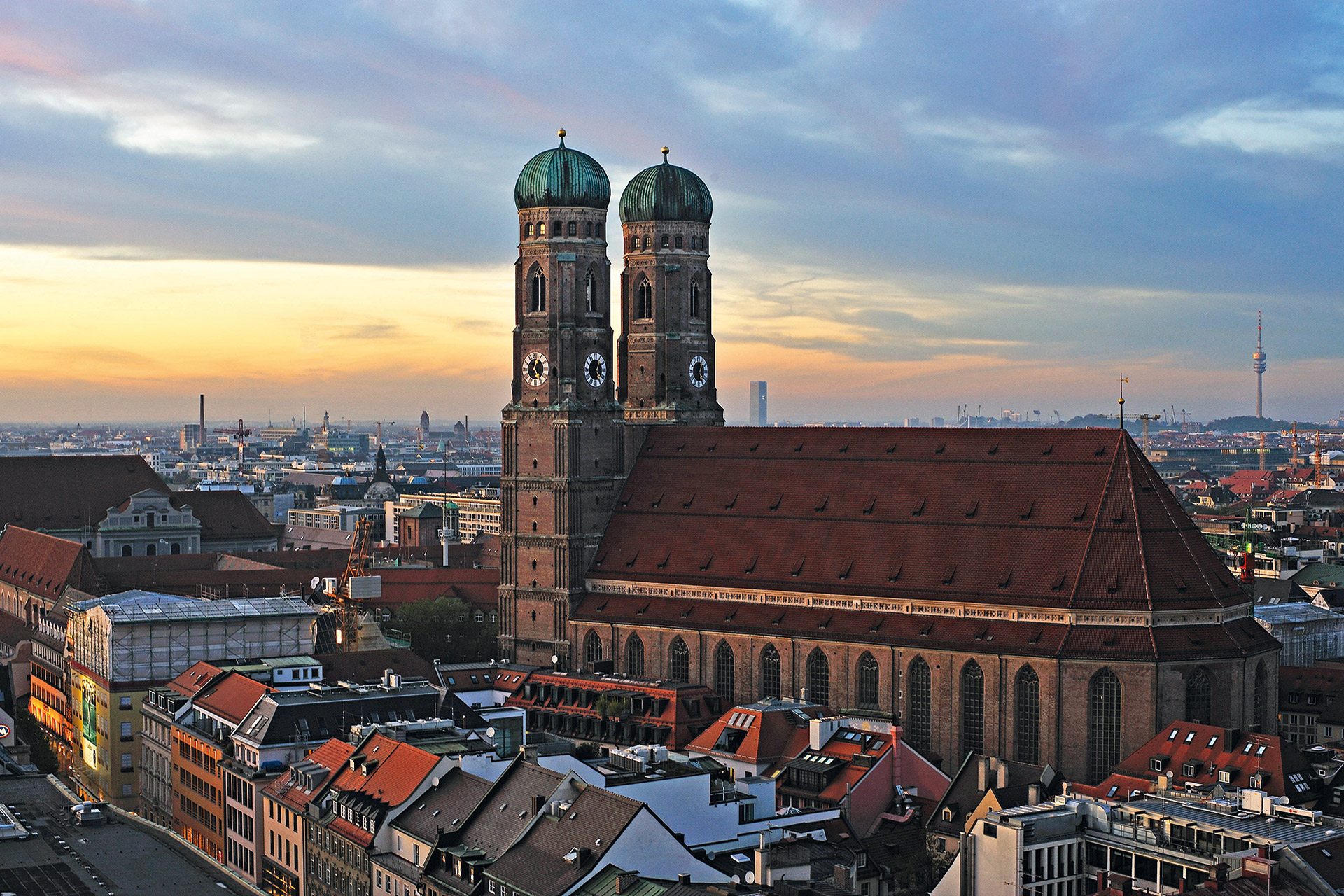 Munich's city centre is quite compact and very pretty in places, but many of its surprising jewels are hidden. Get intimate with the city's very complicated history using a company that offers exclusive personal tours all over Europe – Art Tours. Gabriel Fawcett is their floppy haired, English expert in Germany, who delights in German culture, barely mentioning the Nazi era, and is seemingly impossibly educated about practically every aspect of European history and art. Start at the city's symbol, the late gothic Frauenkirche church, which can hold 20,000 – ambitious considering the city only had 13,000 citizens when consecrated in 1494. It also sets the skyline –buildings cannot be raised taller than the church's 99 metres. Round the corner, the central square Marienplatz is dominated by the huge gothic New Town Hall – or, as it turns out, Gothic Revival – despite appearing to be 500 years old, construction actually only began in 1867. This is probably the one building that most reveals the true romantic nostalgia of Munich's DNA.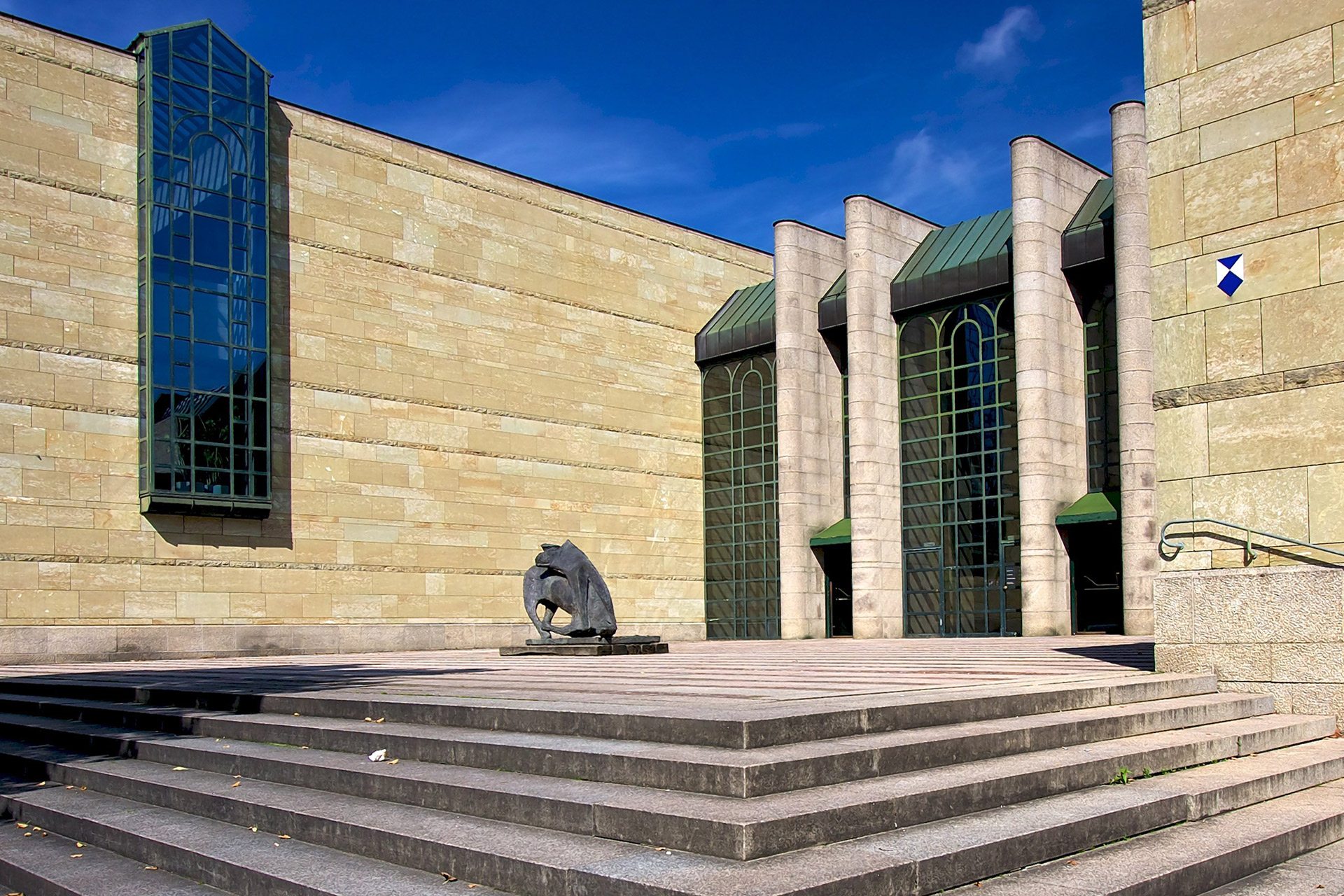 Next, visit the Neue Pinakothek, which has a 5,000-strong collection of European paintings that would be surrounded by a scrum of admirers in London or Paris. Here, you can have Van Gogh, Degas, Matisse and Renoir to yourself – a privileged treat. Opposite the Neue Pinakothek is the Alte Pinakothek, which holds Old Masters from all over Europe. Also totally breathtaking and unmissable is the Residenz, where the Wittelsbach Dynasty lived and kept their sculpture, books and paintings. Their Renaissance grotto made out of shells is gloriously naff and beyond it, the Antiquarium is a renaissance explosion of colour, gold and light. There is also a little theatre that was completely rebuilt after the war, apart from the detachable wooden decor, which was hidden and saved.
Buy
After seizing the throne in 1745, the new Bavarian ruler Maximilian III Joseph found that the state's finances were in dire trouble. He created manufacturing companies to attempt to shore up the state money pot – including one for porcelain, Nymphenburg. Now run by Prince Luitpold of Bavaria, the company's collections are as fashionable as they were in the 19th century. Alongside re-editions of their first rococo dinner service, they also make achingly cool minimalist porcelain crockery and have created modern figurines with Prada, Missoni, Gareth Pugh and Westwood. They also made winged horses for Damien Hirst's Myth & Legend exhibition, which is now showing at its gallery space. The factory is 15 minutes out of town – tours on request. Once you have finished, pop into the very atmospheric Dallmayr food hall and head upstairs for a delicious coffee and watch the world go by.
Eat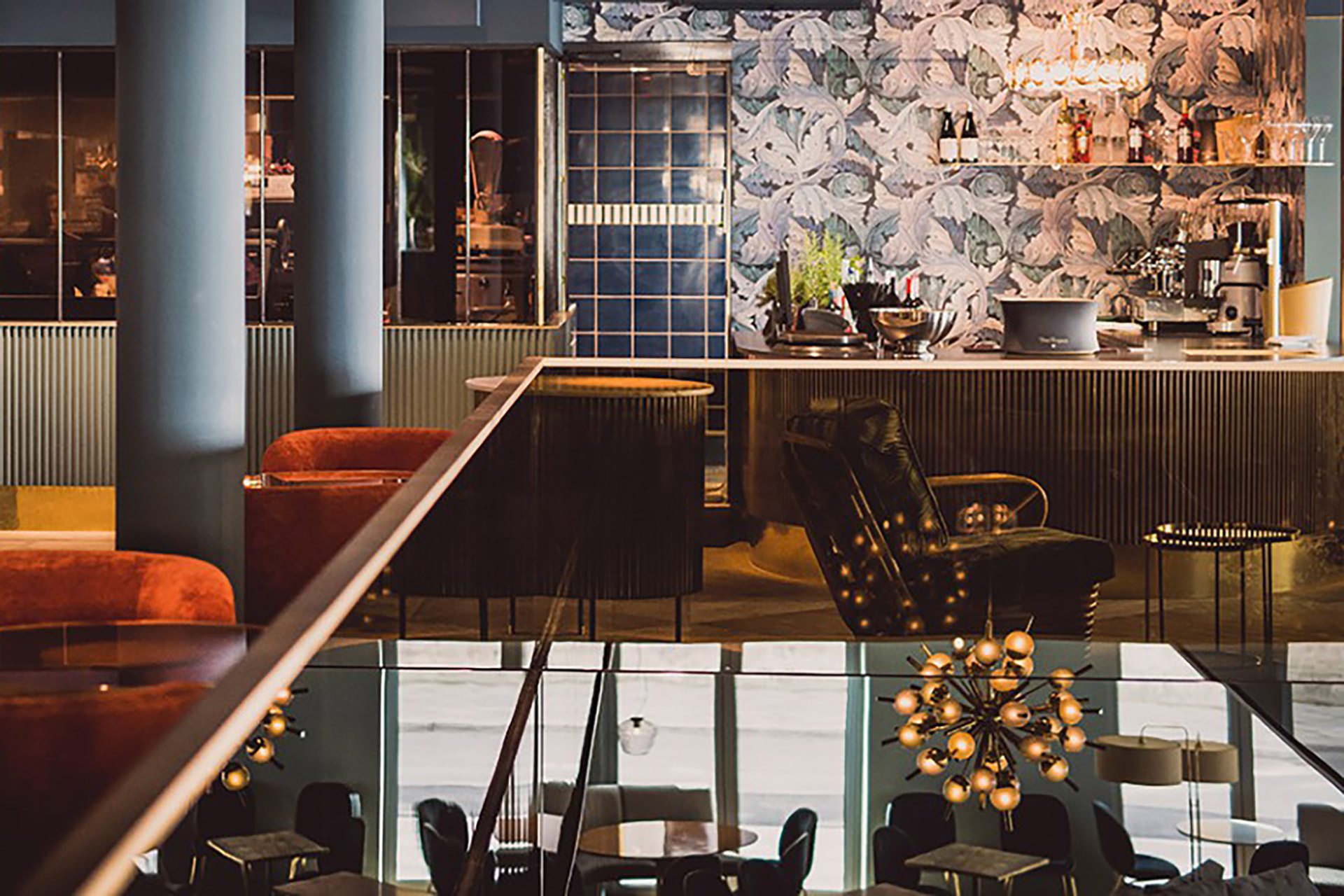 There is no need to brace oneself for endless Weisswurst. Italian influence has affected the food as well as the rococo architecture, and they fuse brilliantly. Head to Rocca Riviera for a true cultural mix. Beef tartare, grilled scampi and truffle pizza all served in a modernist paradise of brass and turquoise, velvet and marble – heaven. In the early evening, head to the Hofbräuhaus to marvel at its painted arched ceiling over a litre aperitif of Munich's celebrated beer. Later, have a panfried Rosefish dinner at Spatenhaus an der Oper restaurant. Much of the city is quite new following the Second World War, but the interiors here feel truly authentically Bavarian, despite being just over 30 years old. Best of all, the waitresses all wear traditional dirndl dresses.
MORE TRAVEL: PARIS / ICELAND /  BRITISH BEACHES / AMSTERDAM / ST IVES / MALDIVES / PRAGUE / ETHIOPIA / MALLORCA
---