The Moroccan city of Fes assaults all the senses, says Caroline Phillips.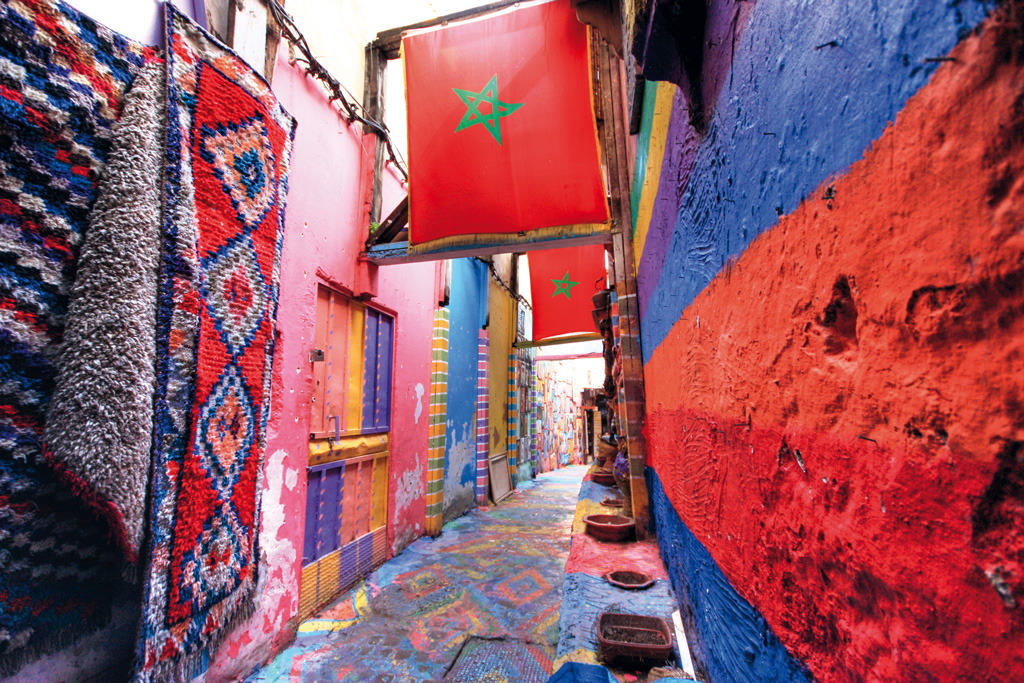 The Weekender: Fes
A Holy Place
Move over Marrakech. Hello Fes, Morocco's oldest imperial city. A holy place by the Atlas Mountains, Fes boasts the largest medieval medina in the world, and it's Unesco certified and car-free to boot. Think mighty gates, 11th-century sandstone walls, and 10,000 labyrinthine alleyways. It's a melting pot of Andalusian Arabs, Kairouan from Tunisia, Jews and Berbers. Imagine swifts swooping past minarets in an apricot sky, storks nesting on city walls and men snoozing in djellabas. Picture 14th-century Islamic schools; Al Quaraouiyine, the world's oldest university (now a humungous mosque), founded 859 AD; and ancient tanneries with poppy and henna-infused water for dyeing. 'We have old sights and older,' says Muhammad, a resident.
Every Colour Under the Sun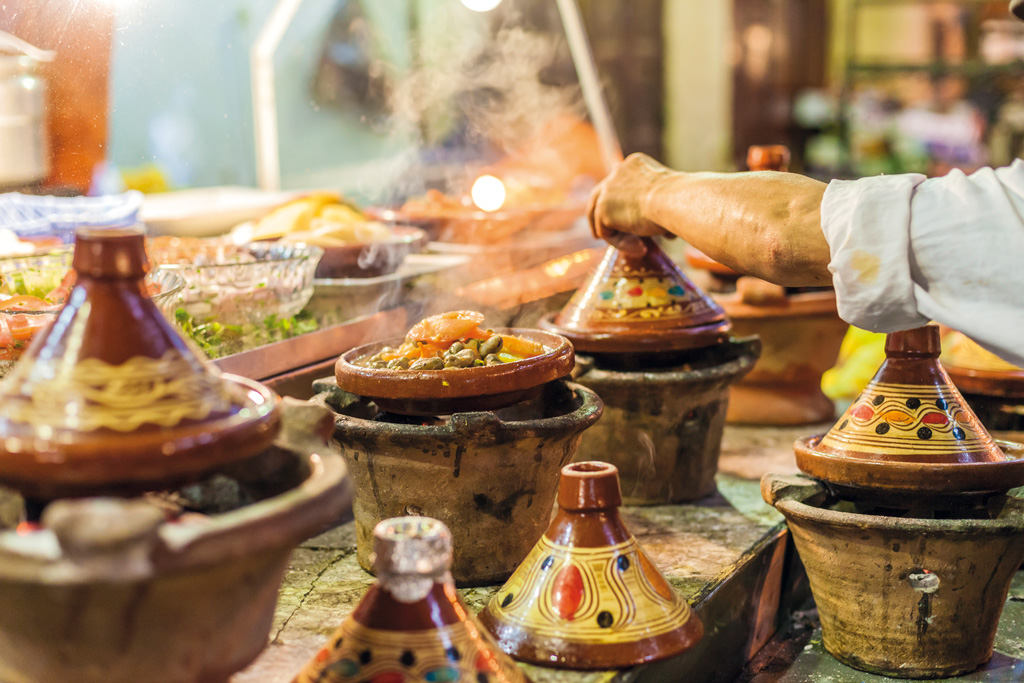 Wander past carts piled with the sweetest prickly pears. 'Balak' ('watch out') men yell, pushing past with laden donkeys. Visit the butcher's with its medieval signage: a decapitated camel's head. Then nip into a pharmacy for snake oil, baby turtles and rosewater. Spy coppersmiths beating out intricate patterns on plates, co-operatives selling at least 13,000 rugs made by women, and stores displaying babouche slippers of every colour under the sun, and more. Then rest sipping mint, sage and absinthe tea: 'Good for flu, headache and wrinkles,' promises Abdullah, proprietor of a camel-hoof size café.
The Essentials
Stay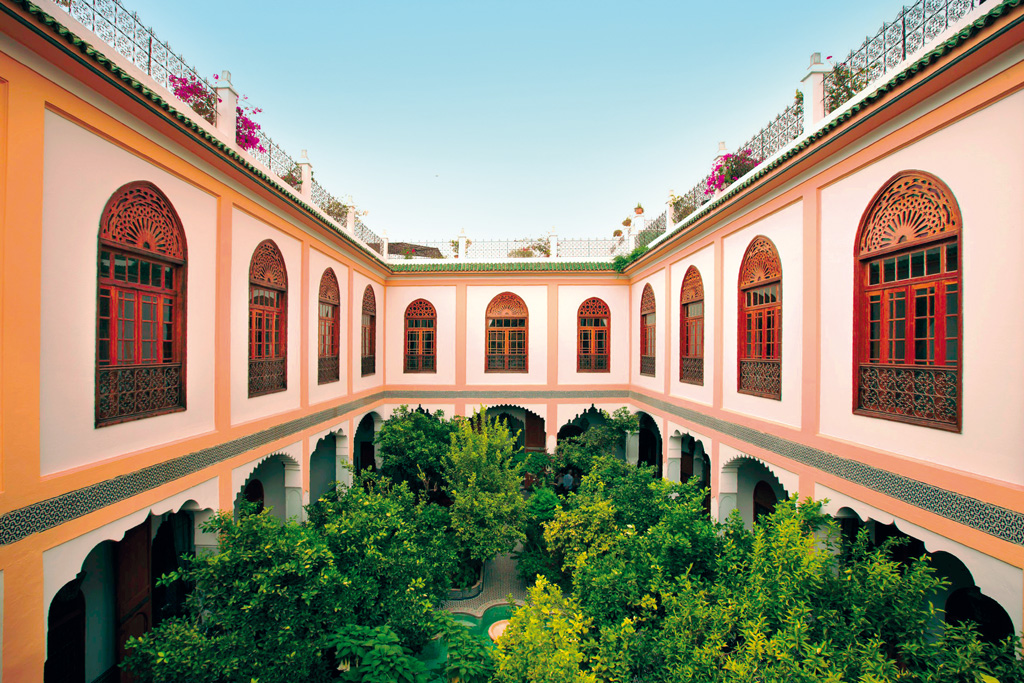 In the medina at the art deco Palais Amani. Think mosaic courtyard with fountain, citrus trees threaded with filigree lamps, a candlelit hammam plus solicitous staff. From £180 per room B&B. palaisamani.com
See

The medina with its mosques, riads, palace and madrassas (Arabic schools). And the Chouara tannery with its giant 'inkwells' for dyeing animal skins (hold your nose). See the souk like a local chef with a Palais Amani cookery experience.
Eat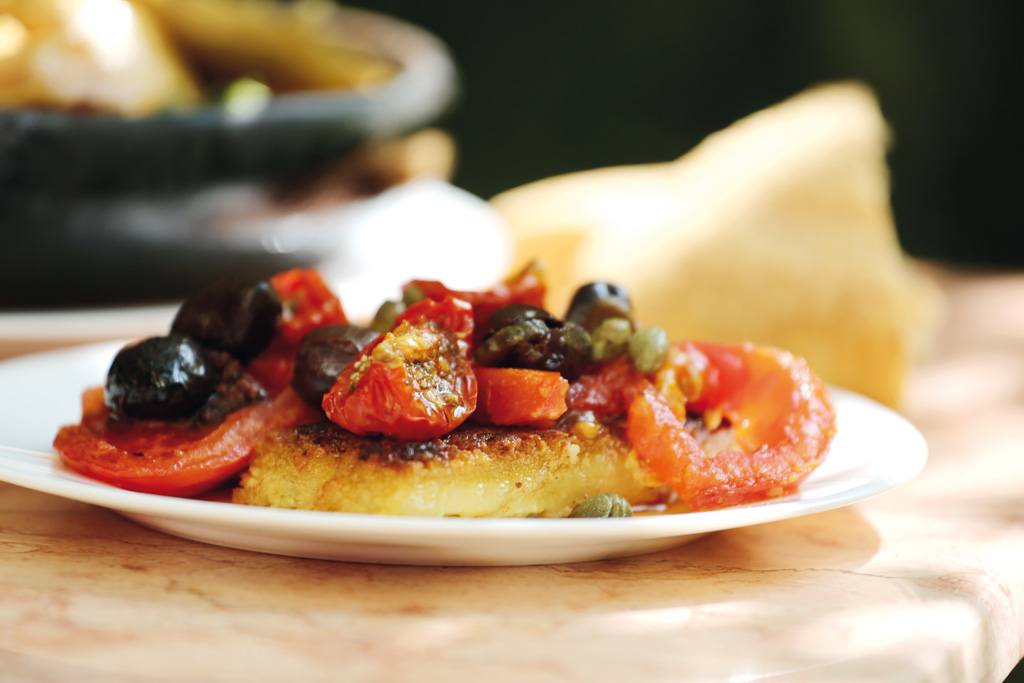 The Ruined Garden for tip-top lamb Mechwi. Dar Roumana serves pretty- as-a-mosaic Franco-Fessi dishes. The Clock Café is a must for Issawa (Sufi) drummer evenings and camel burgers from a former Ivy maître d'.
Buy
Chanel-ish tangerine suede jackets, hair mud and black soap in the souk. Intricate beaten copper trays for £20,000 (really) from L'Art du Bronze and quirky recycled inner tube handbags from Medin' Art.
More Travel: Visit Champagne This Christmas | Best Places To Spend NYE Around The World | Winter Weekender – Bakewell, Peak District
---