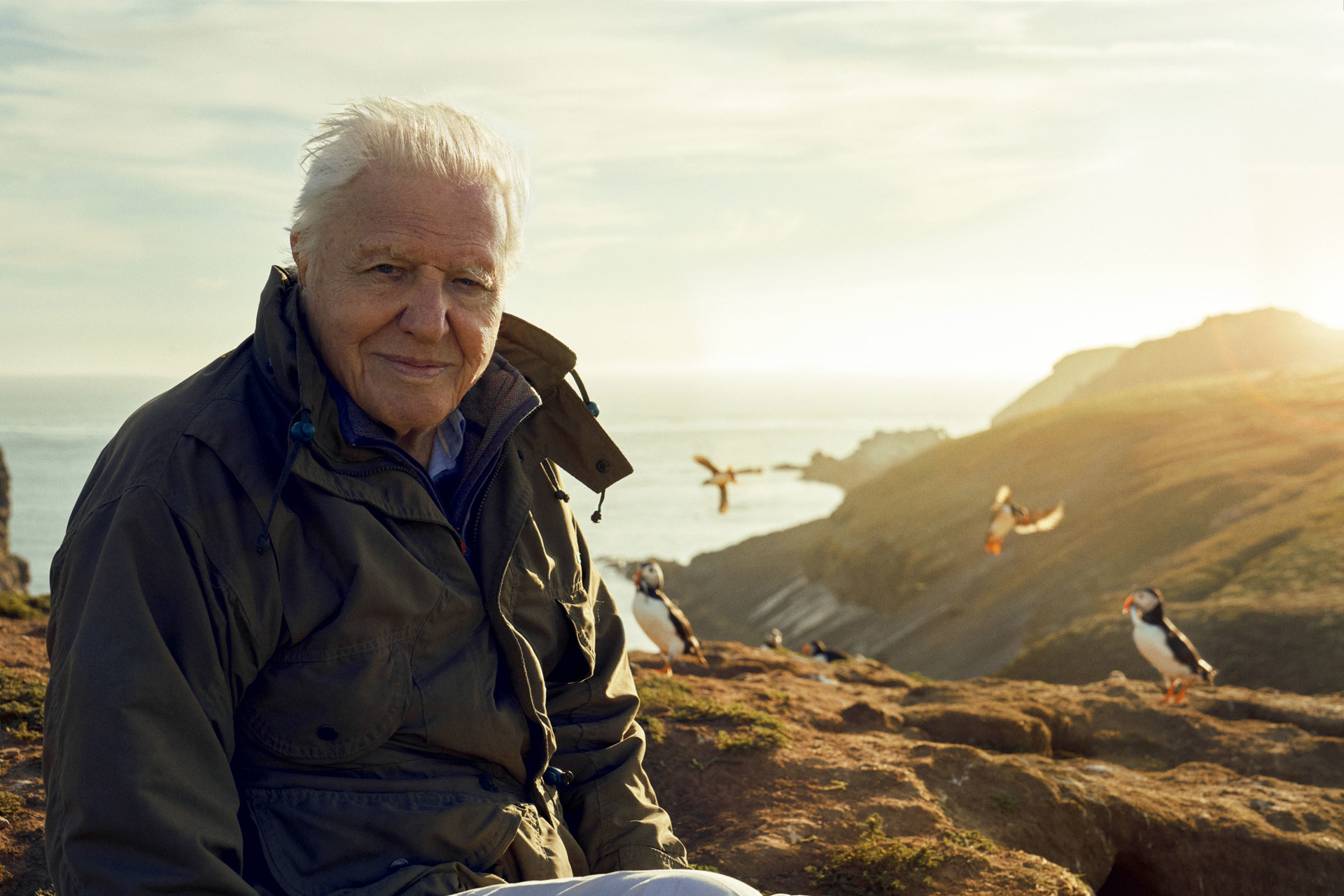 Wild Isles: Where Was The David Attenborough Series Filmed? (& Can You Visit?)
Exploring the wonders of the British isles
Staycation culture is here to stay, and we have some new inspiration in the form of Wild Isles, David Attenborough's latest wildlife series. While Attenborough has traversed the globe watching nature's wonders, in the five-part Wild Isles, he turns his attention to Britain across five themes: Our Precious Isles, Woodland, Grasslands, Freshwater, and Ocean. If the series has sparked your desire to explore Britain anew, we have collected the key filming locations used in the series.
Read the C&TH Guide to Responsible Tourism
Wild Isles
: Where Was The David Attenborough Series Filmed? (& Can You Visit?)
What Is
Wild Isles
About
?
Wild Isles is a five-part nature docu-series presented by David Attenborough and produced by Silverback Films for the BBC along with the RSPB, WWF and Open University. Filmed over a three year period with over 200 shoots – utilising the very latest technology to capture 96 species – the series delves into the wildlife found across the British isles. 
A landmark series, Attenborough recently told The Telegraph how he regrets spending 'so much time doing overseas natural history' rather than focussing his attention on his homeland of the UK. Series producer Alastair Fothergill similarly told the BBC: 'I have always wanted to cover the British Isles and our natural history with a similarly ambitious and epic approach [to the likes of Blue Planet, Planet Earth and Frozen Planet]. I knew that nobody had ever had the opportunity before to really do justice to the spectacular scenery and rich and varied wildlife found at home.'
'I hope the audience will be genuinely surprised by the richness of our natural history,' Fothergill added. 'At the same time, I hope they will recognise how fragile and precious it is.'
'Nature in our islands will prove just as spectacular as anywhere else on the planet, but it is increasingly fragile,' says the BBC. 'With intricately connected species relying on habitats, and one another, for survival, we ask what can be done to protect them and the delicate ecosystems that remain, and to make our wild isles even wilder for future generations.
'Each episode [of Wild Isles] will capture dramatic and new behaviour across the British Isles, from battling butterflies to mighty killer whales on the hunt,' says the BBC.
Where Was
Wild Isles
Filmed?
Wild Isles was filmed across the British isles, in 145 different locations. In episode one alone, filming took place in the Shetland Isles, Cumbria, Dorset, the Highlands, Skye, Islay, the Yorkshire Dales, the Pennines, Northern Ireland, Oxfordshire, Sussex, Somerset, Kent, Gloucestershire, Wiltshire, Pembrokeshire, Somerset, Northumberland, and more.
That said, David Attenborough, aged 97, attended only six filming locations, according to the BBC, in order to introduce and close the series, and introduce each episode. These include:
Episode 1, 'Our Precious Isles':

Old Harry Rocks, Dorset

Episode 2, 'Woodland':

Richmond Park, London

Episode 3, 'Grassland':

A hay meadow in Dorset

Episode 4, 'Freshwater':

A chalk stream in Wiltshire

Episode 5, 'Ocean':

Green Bridge, Pembrokeshire Coast (episode opener) and Skomer Island just off Pembrokeshire (series close).
Wild Isles
Filming Locations
Bristol
The stinky plant pollination ritual was filmed in Bristol. This showcases the lords and ladies plant, which heats up and releases a foul odour that is irresistible to flies, luring them in and tricking them into falling into the flower. Here, the fly is trapped, doused in pollen, and then released. 
'Filming the flowers of Lords and Ladies was a challenge,' says series producer Hilary Jeffkins. 'The team, including world expert macro cameraman Alastair MacEwen, used specially developed lenses, and had to make tiny windows in the sides of the flowers to be able to see the structures within. Thermal cameras were used to capture glowing images of the spadix when it was heating up to lure in the flies.'
Islay
This Hebridean isle played host to 70 days of Wild Isles filming. In particular, the sequence showing white-tailed eagles hunting geese was filmed on Islay. This actually marks the first time in history the whole hunting sequence has been filmed. Once extinct in Britain, around a dozen white-tailed eagles live in Islay during the winter; with a two-metre wingspan, this is Britain's largest bird of prey.
'White-tailed eagles hunting is a behaviour rarely seen in the wild and only snippets of this had ever been filmed before,' says Hilary Jeffkins. 'The white-tailed eagles ranged over vast areas on the island and beyond, so the team had to keep in close communication via walkie talkies, working for long hours in hides positioned at eagle hot spots around Islay.'
Shetland
Shetland is the only place across the British isles that orca – our largest marine predator, reaching up to 10 metres in length and 10 tonnes in weight – breed. The Wild Isles team filmed their behaviour using drones and special camera equipment aboard boats across the whole three year filming period. Around 250 local people assisted with tracing the orca along the coast. shetland.org
Skomer Island, Pembrokeshire
Fancy going puffin spotting? Skomer Island is the place to be. Just off the coast of Pembrokeshire in Wales, this uninhabited island (by humans, anyway) is teeming with wildlife at its most natural and unreserved. And, though no one lives on the island permanently, people are allowed to visit and even stay overnight. welshwildlife.org 
Killarney National Park, Republic of Ireland
As well as Richmond Park, Ireland's Killarney National Park is home to deer – namely some of the world's rarest species of red deer. They spend the summer in the mountains, and descend to lower ground in the autumn ready to compete for female mates. nationalparks.ie 
Wicken Fen, Cambridgeshire
This nature reserve is home to another Grasslands species: horses. Particularly, it is Wicken Fen's Konik ponies that feature in Wild Isles. nationaltrust.org.uk 
Sussex
Badgers and bluebells emerge around the same time of the year. In Wild Isles, we are transported to Sussex to see this lovely spring sight.
Bass Rock, Scotland
Another uninhabited isle, Bass Rock lies off the north Berwick coast and is home to a large colony of gannets – which you can visit on a boat trip. seabird.org
Where To Watch
Wild Isles
Wild Isles airs Sundays at 7pm on BBC 1. Catch up on iPlayer. bbc.co.uk
Featured image: Sir David Attenborough filming for Wild Isles, next to Common puffins (Fratercula arctica) on Skomer Island off the Pembrokeshire coast, Wales, UK, June 2022 © Alex Board/Silverback Films