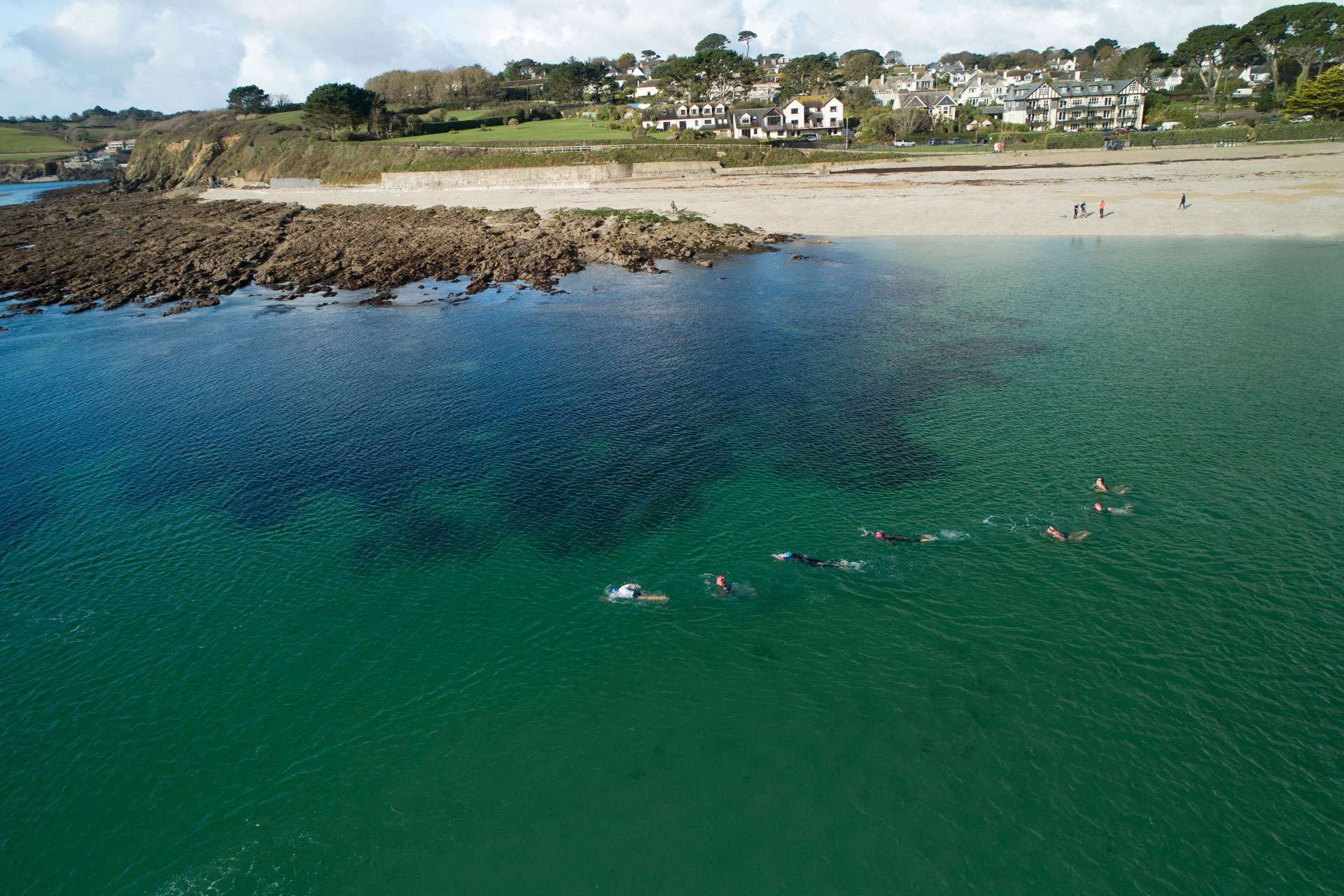 Review: Wild Swimming Retreat at St Michaels Resort, Falmouth
---
Take to the UK waters at this Cornish retreat
Wild swimming has soared in popularity in recent years, with a big surge post-lockdown as Brits surrendered to the UK's chilly waters in lieu of sunny trips abroad. Fans are drawn in by the plethora of health benefits, which range from improved immune health to reduced inflammation. But does it live up to the hype? C&TH's Nicole Smallwood dived headfirst into a wild swimming retreat at St Michael's Resort in Falmouth, Cornwall, to find out more.
Review: St Michaels Wild Swimming Retreat
I would consider myself a strong swimmer, but however experienced you are this retreat takes things back to basics. You're re-taught the fundamentals of swimming, learning how to utilise less energy to allow you to move further, more easily and faster through the water. It was a real eye-opener.
On arrival and once settled in, we were met by our open water swim guru and teacher, Swim Lab's Salim Ahmed. Throughout the course Salim shares with you his cold-water philosophy, conducts individual video analysis and provides coaching in technique and breathing methods. He explains the ample health benefits associated with cold-water wild swimming, such as improved metabolism, reduced fat disposition, improved circulation and blood flow as well as potential weight loss – although this last one is not guaranteed. The sheer invigoration of getting in cold water is something everybody should try at least once in their lifetime.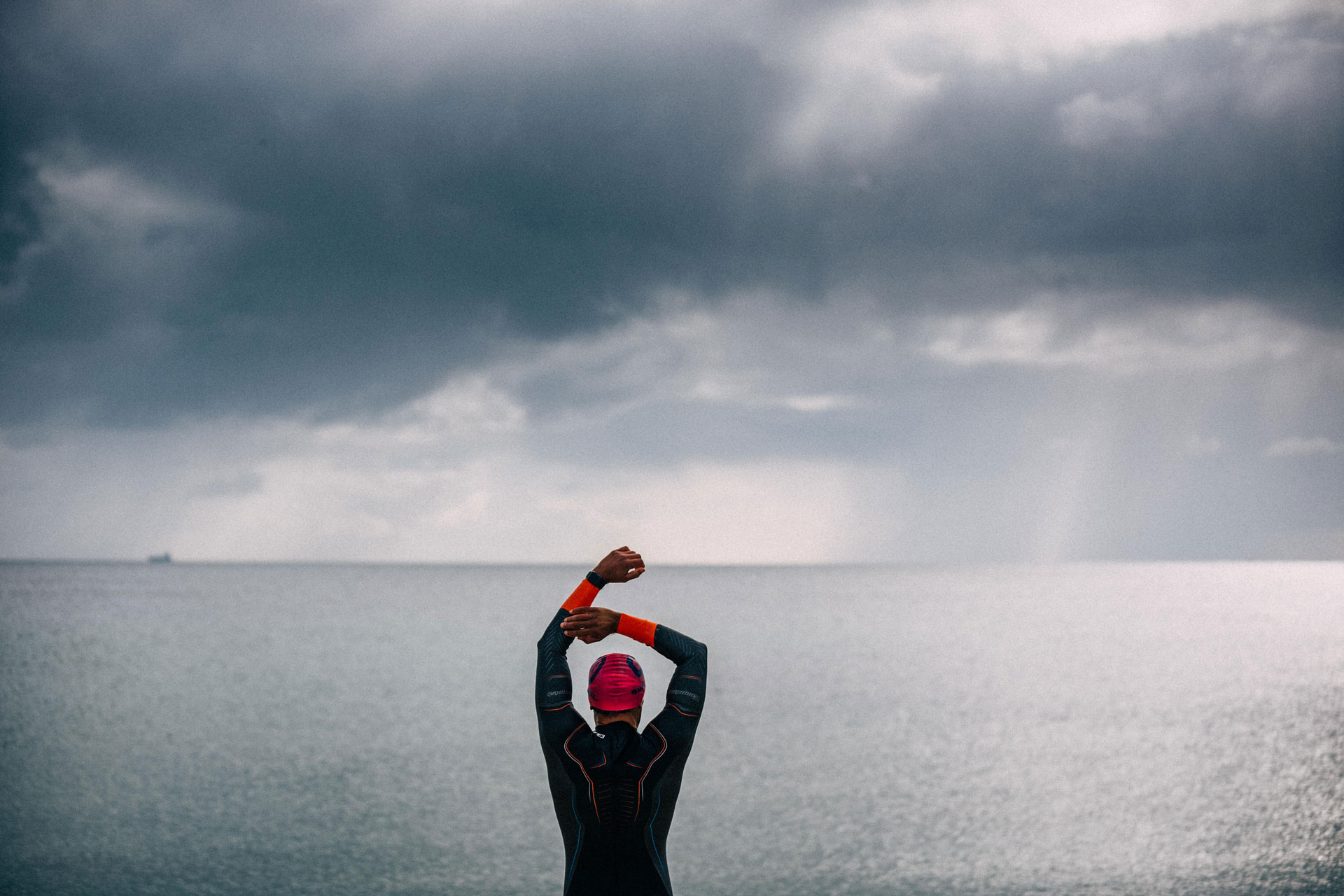 On our first night we enjoyed a delicious three-course dinner – which includes lots of options and caters for all dietary requirements – before getting an early night in. The following day we met at the pool at 7am, where Salim began by assessing how confident we were in the water.  While no prior open water swimming experience is necessary, it is a real advantage and you should be able to swim 400m without stopping and preferably in front crawl (although a mixture with breaststroke is also fine). This course is really for swimmers rather than people who enjoy a splash around in the sea.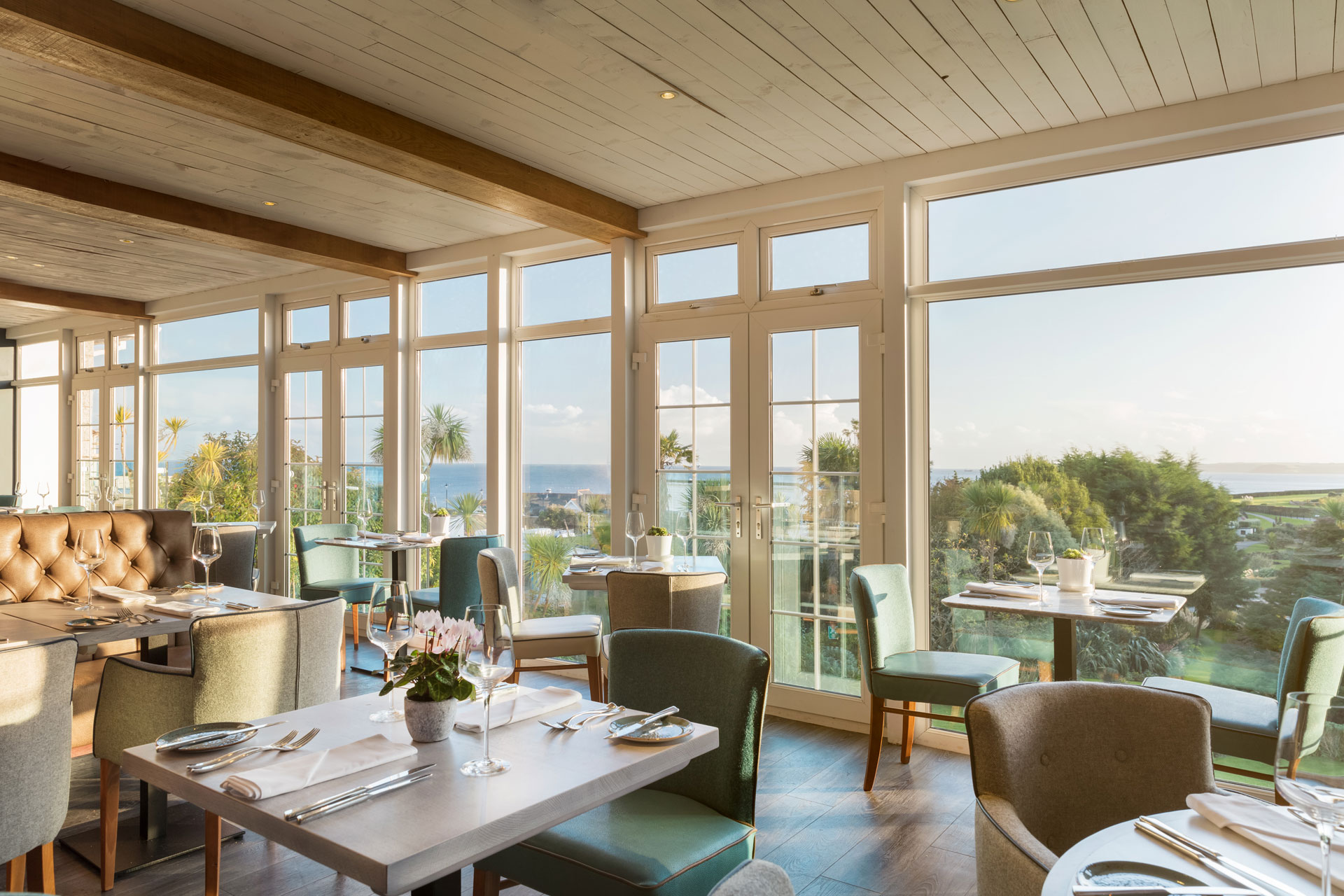 After the swim assessment there was a light breakfast to fuel up; then we were off to Gylly beach to take our first dip into the crystal-clear Cornish waters. You'll need to bring your own wetsuit with you – this is essential unless you have prior experience of swimming without. It is possible to hire suits, but this must be discussed with the reservations team well in advance of your stay. It's also worth mentioning that it is a swimming wetsuit rather than a water sports wetsuit required, with boots and mittens also highly recommended in the colder months.
In between swimming lessons you'll have chats led by Salim, plus a chance to explore the spa, hydrotherapy pools, outdoor hot tub and gym at the hotel. Alternatively, relax among the tropical gardens, which tumble onto Gylly beach.
All the swimming is tiring – but luckily you can re-coup in comfortable beds. Rooms at St Michaels Resort have an intimate boutique feel, along with spacious bathrooms big enough to dry your wetsuit in between dips.
At the end of your second day, you'll take part in a yoga session before strolling to the neighbouring beach, from which you'll swim all the way back to where you started. This is your chance to put into practice everything you have learned, swimming approximately 1km to shore. For me, this was the highlight of the course.
BOOK:
The next retreat takes place from 1 – 3 October 2021 from £515, with the option to add an extra night from £95 per person. Prices per person based on single occupancy or two people sharing a Classic/Twin room. If sharing a room and your sharer does not want to participate in the wild swimming sessions, prices start from £295. Book by calling 01326312707. stmichaelsresort.com
READ MORE:
A Guide to Cold-Water Swimming / Wild Swimming Spots in the UK