June Sarpong's message is clear and we all should sit up and listen, says Charlotte Metcalf.
New Episode of the What's On Podcast: June Sarpong on Brexit, Diversity and #MeToo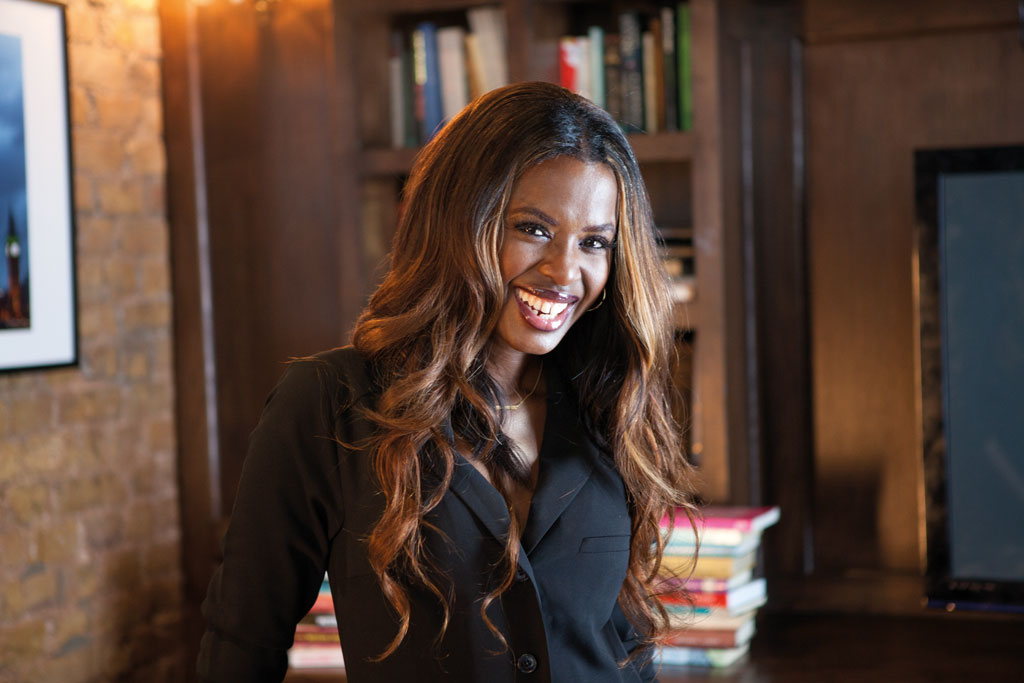 Ask June Sarpong what British quality she values most, and her answer is a sense of humour. After an hour, this answer comes as no surprise because if there's one quality that defines June it's her laugh: enormous, sudden, infectious, filling the room and striking a joyful, incongruous note in the very serious conversation we are having about changing society.
On a Misson…
June, who is 40 and already an MBE, is on a mission to improve life in Britain and her recent book Diversify is a manifesto for change. The main thrust of her argument is that we have excluded the very people who have so much to contribute towards making society fairer and more cohesive – working class males, women, disabled, gay and young people. Anyone who dismisses her book as an unrealistic groping towards an elusive utopia, underestimates June's empirical approach. 'I made certain my book was steeped in data,' she says.
'I wanted to evaluate exactly how much it costs to be ruled by an elite so I asked the London School of Economics to calculate the price of discrimination. I didn't want the book to point fingers without solutions. I wanted the evidence that we can make Britain a better place.'
June advises large corporations on diversity and inclusivity 'We all have our "isms" or inbuilt prejudices and assumptions about who should lead and who should follow,' she explains. She was inspired to write Diversify by facing up to her own 'ism' while filming in Las Vegas. A heavily tattooed young sound assistant appeared on set and June was instantly intimidated, making assumptions from his appearance that he was a gang member who'd had fallen foul of the law. She saw her own fear of the 'other' was subconsciously influencing her behaviour. 'Whether we like it or not, "other-ising" is something we all do, and "other-isms" are something we all have,' she says. On the verge of excluding the young man, June had 'a light-bulb moment' and chose to challenge some of her own limiting beliefs. Striking up a conversation with him was a turning point and led to writing the book.
Her Values…
Diversify is an earnest project from a woman who built her career in television, presenting and appearing in shows like MTV's Dance Floor Chart, Lily Savage's Blankety Blank, Celebrity Juice and Loose Women. Yet it's precisely because of her easygoing ability to talk to anyone about just about anything that has given her an insight into society's failure to listen and engage with people. 'Being a TV presenter has meant meeting people day in and day out and I get people,' she says. 'I've been accused of having simplistic ideas but often we're making things much more complicated than they need to be.'
The C&TH Guide to Hay Festival 
June, who is a passionate Remainer, believes that particularly working class excluded men are some of the very people whose disgruntlement at feeling disenfranchised voted for Trump in America and for Brexit here. 'After we moved here from Ghana, I grew up in a working class white community in the East End that welcomed my family. My experience was one of warmth and belonging,' explains June.
'What the chattering classes and elite fail to understand is that the working class community did all the heavy lifting to include immigrants and now they're the ones being excluded. The upper classes have just not taken on board what it's like to be the only white English speaking people in the class. Their experience of foreigners is positive because it's limited to their nannies, cleaners or a nice waiter in a restaurant. But outside their comfortable, safe world, life has changed beyond recognition and they should have done a better job of listening to white people's frustrations and not dismissing them as xenophobic. We have to make sure that those good, solid, working class blokes, who used to have such a strong identity, don't feel their livelihoods are being completely taken away.'
June's approach is hands-on and practical and her book and website are full of ideas and simple workplace tests and discussion points to challenge prejudices and 'isms'. She now lectures in corporations, like Google and Sainsbury's, teaching bosses and employees alike how to use her 'Ism Calculator' as a means towards becoming more inclusive. Meanwhile, the response to her Diversity Dinners has been overwhelming. 'The aim is to create motivational gatherings to bring together citizens from all walks of life to share ideas. There's nothing like breaking bread together to forge understanding and connect our divided communities,' says June. The day before I meet her, June hosted one at Battersea's Power House, the exclusive club for Power Station residents. Activist Gina Miller, the Head of the Muslim Council of Britain, Harun Khan, designer Kelly Hoppen and tech entrepreneur Brent Hoberman were among her guests.
Conversations at Scarfes Bar: Brent Hoberman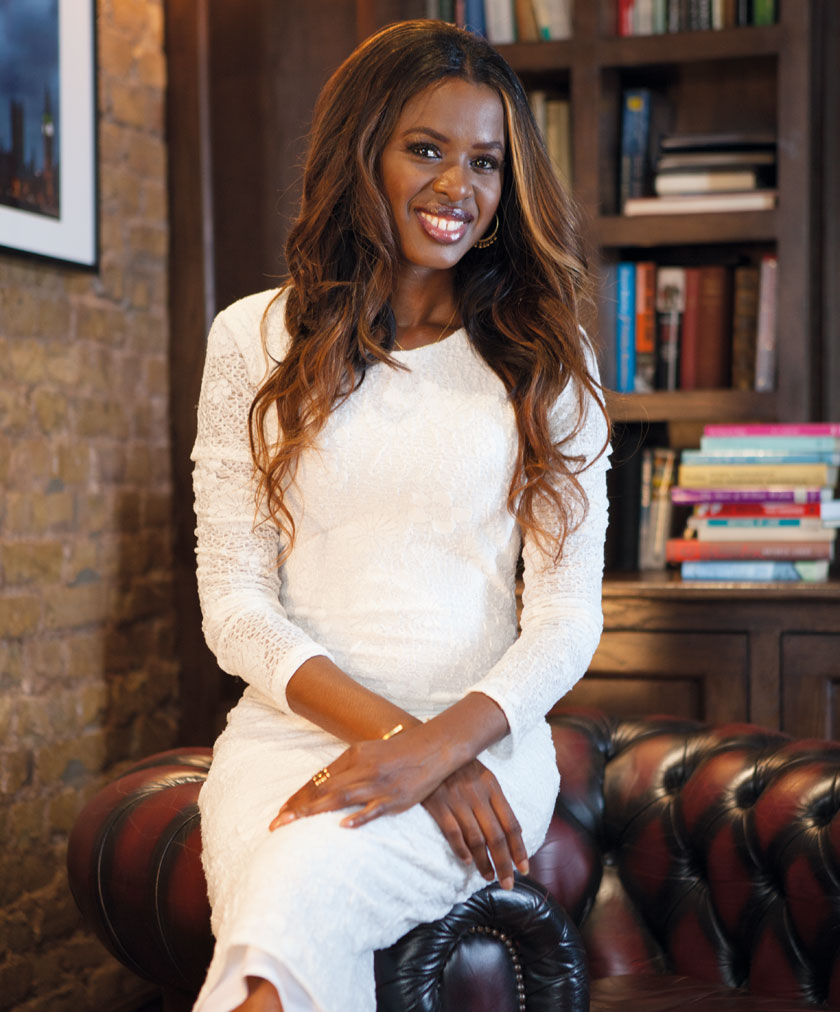 The user-friendly Diversify website has a simple test to work out what your own 'isms' are. 'What are yours?' she asks and laughs when I tell her I'm riddled with them. 'Oh, we all are! The important thing is to realise that and to go towards the people we're most afraid of.'
The Real June…
June makes it sound both easy and fun but the task she has set herself is enormous and takes stamina and discipline. Her schedule is gruelling and allows no time for relationships or any other serious work or hobbies. She doesn't drink and says she sleeps to relax – or eats. 'The younger generation doesn't cook so I'm so grateful I learnt as a child,' she says. 'If you didn't help in the kitchen you didn't eat so everyone in my family can cook.' I ask June where she's off to next and it's Birmingham the next day, followed by Newcastle and Scotland. She's on tour with the book round Britain, Australia, South Africa and Canada till the end of year and next year she goes to America. 'I used to plan ahead but over the last few years so many things have blown my life apart. Now I take each day as it comes and just hope I stay healthy and strong,' she says.
So when is she going to stand for Prime Minister? After all she seems to have the solutions for Britain's problems. She erupts into another delightful snort of raucous laughter. 'No! No! Politics is no fun. I'd rather be a lobbyist but what I really want to write is a cookbook full of other's people's recipes,' she says. But such a simple, enjoyable project may be a long way off as her manifesto is propelling her faster into the political arena than she could ever have imagined. She may not want to be in politics but politicians and business leaders alike are starting to pay serious attention to June's wise warnings about the cost of elitism against the huge benefits of genuine diversity and inclusion. 'We diversify or we fail!' she concludes.
Diversify: Six Degrees of Integration is published by HQ Harper Collins. Catch June in conversation with Dharshini David at this year's Hay Festival on 27 May 2018.
---