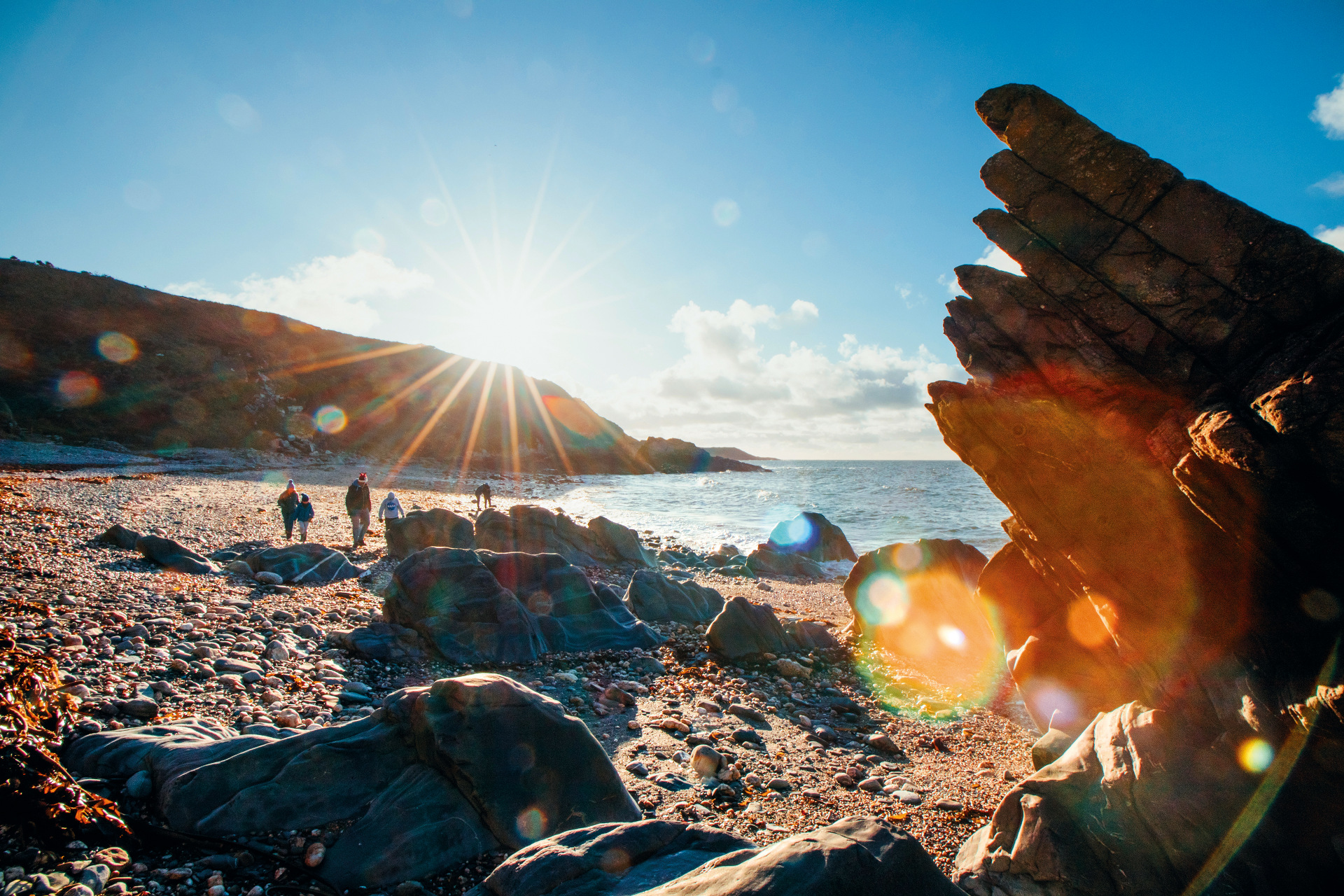 Let's Move To… The Isle of Man
---
A wild and idyllic escape
Anna Tyzack sets sail for incredible landscapes and an exhilarating lifestyle in the Irish sea…
Let's Move to… The Isle of Man
With its wild glens, sandy coves and comparatively cheap house prices, it's no wonder a record number of families are moving to the Isle of Man. The island, which is 30 miles long, ten miles wide and one of the most sparsely populated places in the world, offers the fresh air and empty spaces we've yearned for during the pandemic, along with fiscal advantages such as no inheritance tax or stamp duty.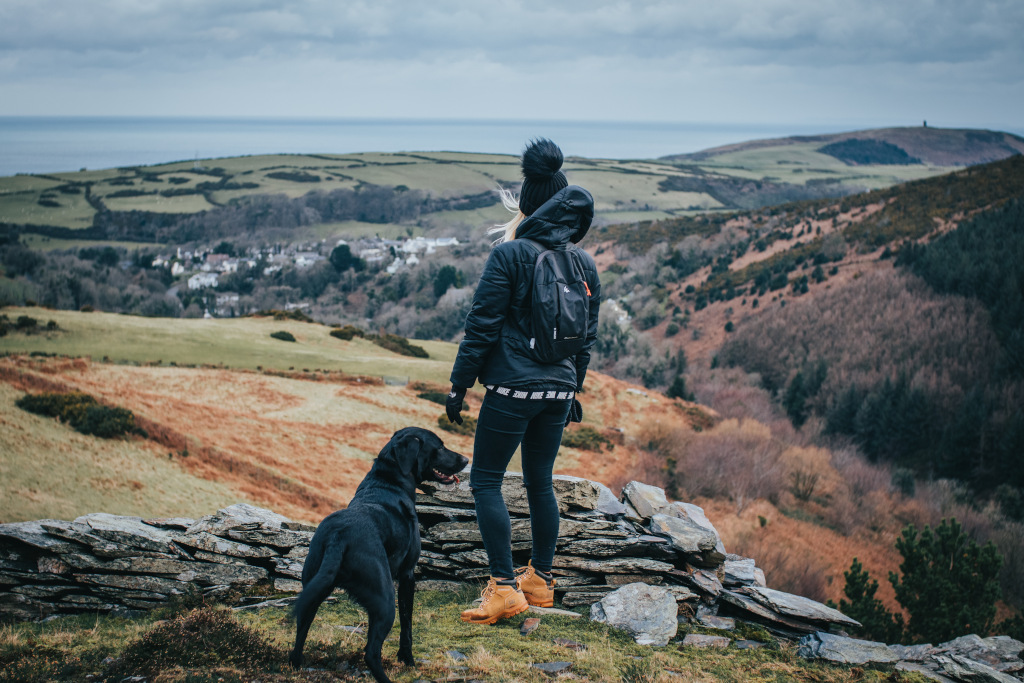 'It's a hugely relaxing place to be with no shortage of stunning scenery,' explains Mark Holden of Savills. 'The average journey to work on the island is just 20 minutes and you can be in London by plane in just over an hour.'
Classified as part of the British Isles (the Queen is Lord of Mann), the Isle of Man has its own unique identity, with its own rule of law, currency (though pound sterling is accepted) and tax regime. Historically, it was a fashionable holiday destination for the northwest of England – it was considered a posh alternative to Blackpool – but now its Georgian and Victorian villas are home to a vibrant and cosmopolitan community of entrepreneurs and business leaders who want to enjoy a healthy work-life balance. 'It's a unique bubble here where you have everything you need, children can feel safe, and parents have more time to do the things they love,' says Mary Linehan, founder of relocation experts, B-Local.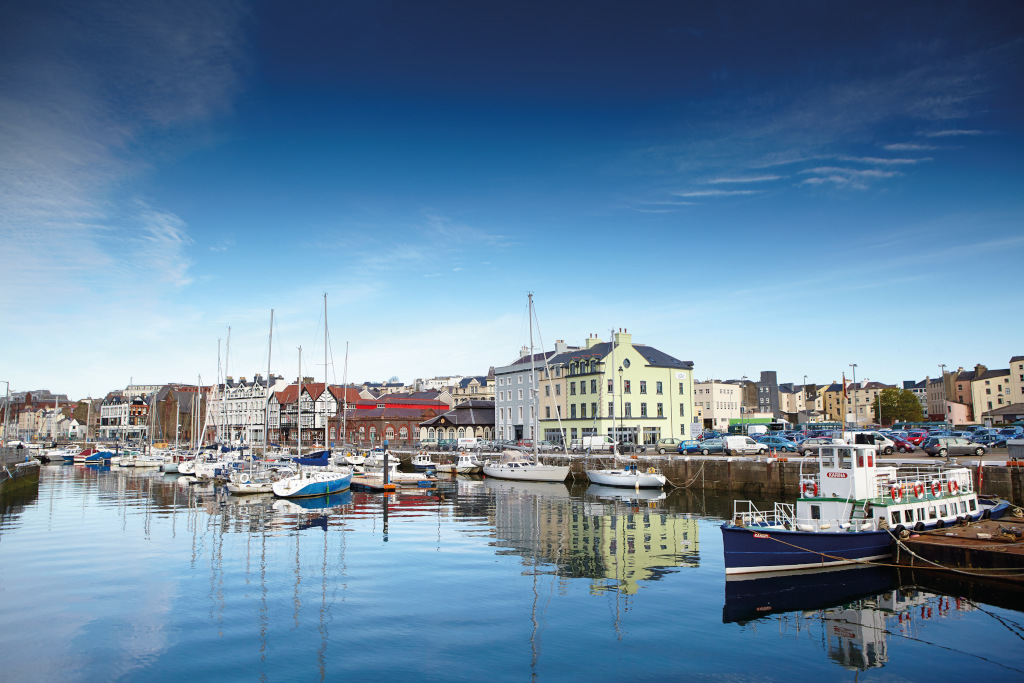 Once outside urban areas such as Douglas, the capital, and the picturesque villages of Peel on the west coast, Laxey on the south coast and the seaside resort of Port Erin in the west, the scenery resembles an 18th-century romantic landscape painting, with ruined castles and forts on open moorland or craggy cliffs. There are walks and cycle paths alongside disused railway tracks and through enchanting glens, and the most intrepid can climb Snaefell, the Isle of Man's only mountain, from the summit of which you can see England, Ireland, Scotland and Wales.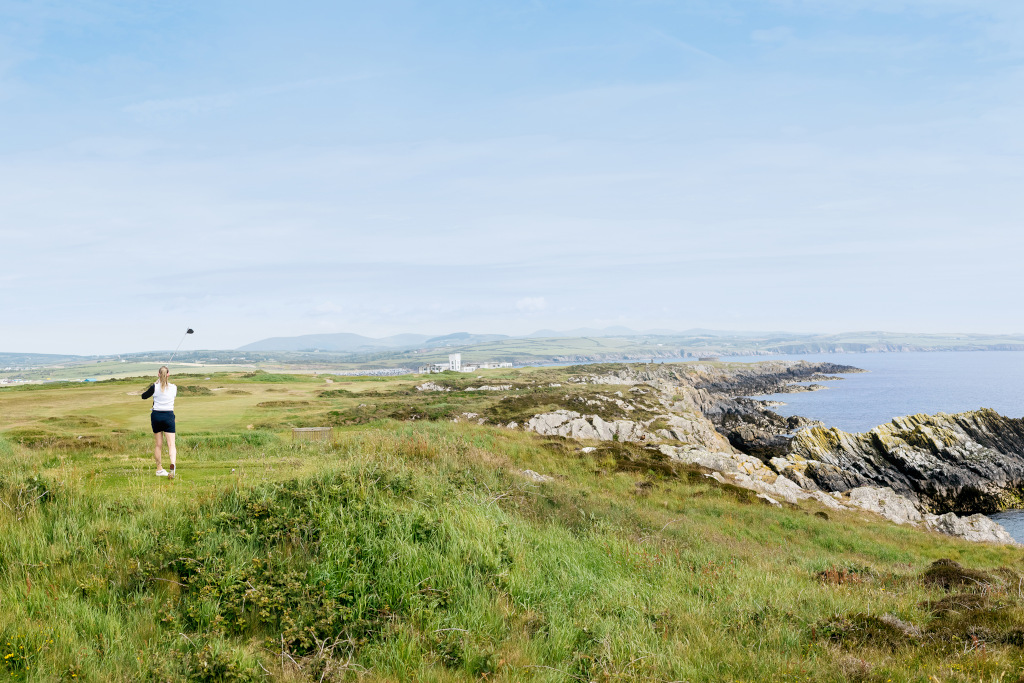 Yet those moving from London or other large cities don't find the island oppressively sleepy and rural. There are countless activities and sports on offer, from golf – Castletown Golf Links features in the Rolex World rankings of top golf courses – to sailing, paddleboarding, tennis and paragliding.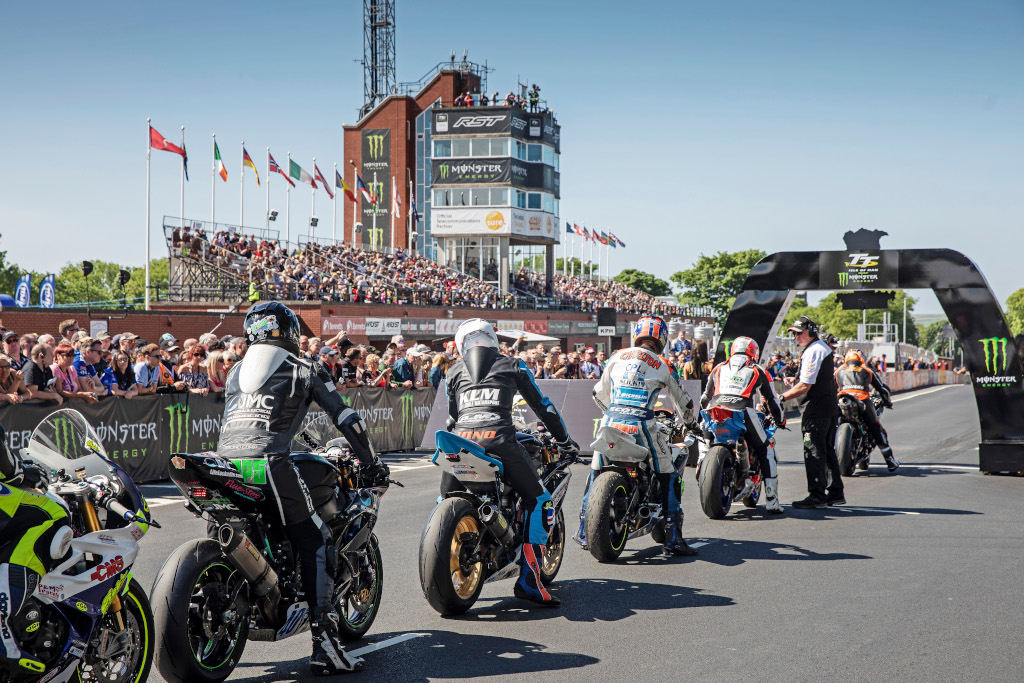 Meanwhile there is a packed annual calendar of sporting fixtures, which include the Manx Grand Prix, the Tourist Trophy Motorbike races (famously known as the Isle of Man TT), tennis championships, a sea kayaking festival, a marathon, and the End 2 End mountain bike challenge.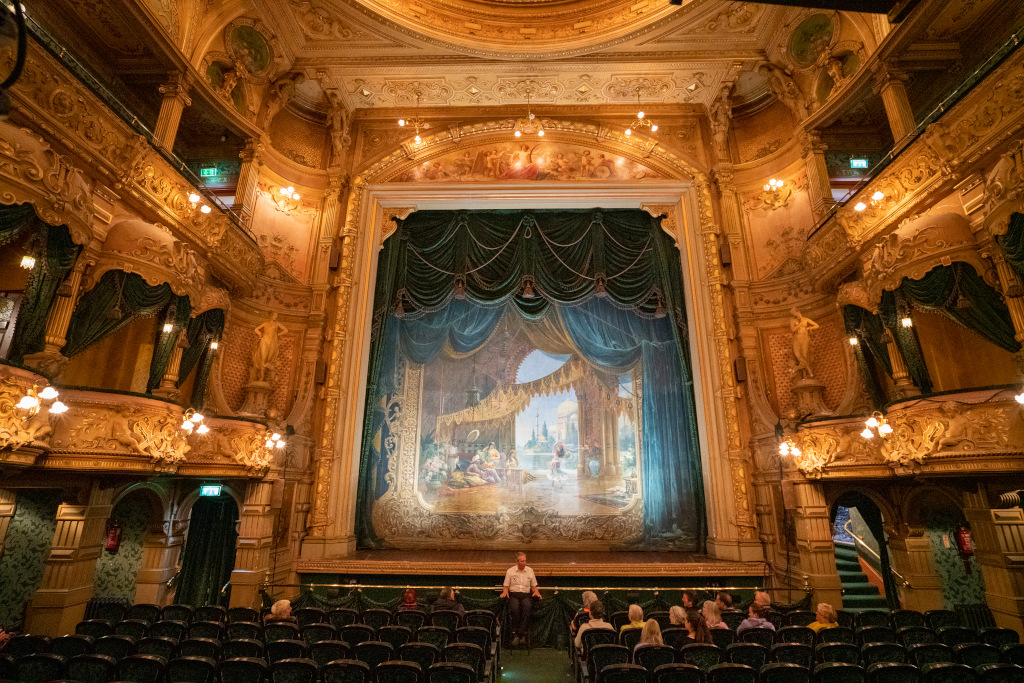 Culturally there's also plenty going on, with the Gaiety Theatre and Opera House in Douglas staging West End standard productions plus a line-up of concerts and performances at Villa Marina, a seaside concert hall which opened in 1931. There are also now food and drink, arts and music festivals throughout the year, and an expanding restaurant and café scene. In Douglas, Shane Magee of estate agency Chrystals recommends 14 North Quay, which has a European menu, and Italian restaurants Enzo's and Portofino. 'There's some form of event taking place every night of the week but equally you can be low-key if you'd rather,' says Shane.
For families, the schools on the island are another attraction. The Buchan School in Castletown is a day prep school for pupils from aged two to 11, while its senior school, King William's College, is so well respected that it draws boarding pupils from all over the world. There are also 33 primary schools, six secondary schools and a college, with links to British universities.
While the cost of living is around eight per cent higher on the island than on the British mainland, and the average house price has risen by £25,000 since last year, prices are still lower than they are in Cheshire. A decent seaside apartment costs from £250,000, while a country house with five or more bedrooms and a few acres will cost from £1.5 million, according to Shane. At the top end of the market mansions sell for up to £30 million, although they tend to change hands quietly without being marketed.
Manx architecture is varied, with buyers choosing between Victorian seaside residences, Georgian country houses, stonebuilt farms and opulent new builds. While it only takes 45 minutes to drive from one end of the island to the other, those looking for maximum convenience tend to buy south of Douglas, close to the airport, sea terminal and schools.
'In the mainland people think nothing of driving an hour but here ten minutes suddenly becomes a big trip in the car,' Shane explains. 'If you don't need to be anywhere else, though, the north is beautiful and often sunnier as the island has a distinct microclimate.'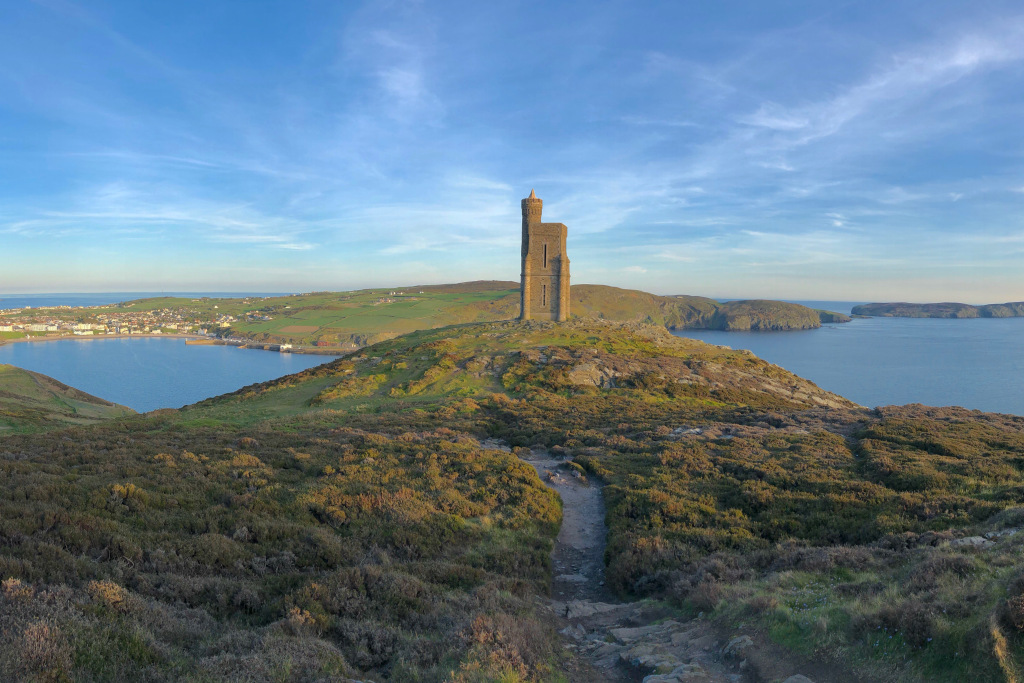 While Mary of B-Local has been helping an increasing number of Londoners to relocate to the island and integrate into the community, she currently has clients from South Africa, India and Romania too.
'They all have their own motivations for choosing the Isle of Man – the clear air, the temperate climate, the safety – but once they arrive they all agree that the lifestyle on offer is second to none,' she explains. 'With everything they need in such close proximity, they find they have more time to enjoy doing the things they love.'
This, and the fact that the island is too understated to entice many tourists, even in the height of summer, is why Shane expects the surge of new residents to continue. 'They like the fact that it's not Monaco, it's not glitzy,' he says. 'There's tremendous wealth but it's not obvious.'
The Isle of Man is Best For…
Incredible views
Take the Manx Electric Railway up Snaefell, or even climb the rough trail to the peak on foot. manxelectricrailway.co.uk
Family feasts
Only fresh, seasonal ingredients make the menu at The Abbey beside the medieval Rushen Abbey in Ballasalla. theabbey.im
Date night
In Castletown Kizuna's open kitchen serves Japanese fine dining based on trad kappo cooking. 01624 870000
Exploring
The island is awash with coastal and inland glens; on a circular trail through Ballaglass Glen hear the rush of a waterfall and breathe in the wild garlic. visitisleofman.com
Fresh croissants
Visit Noa Bakehouse in Douglas for artisan coffee and a mountain of homemade pastries. facebook.com/noabakehouse
Local craft
Laxey is home to the island's last working woollen mill, where you can watch the weavers at work. laxeywoollenmills.com