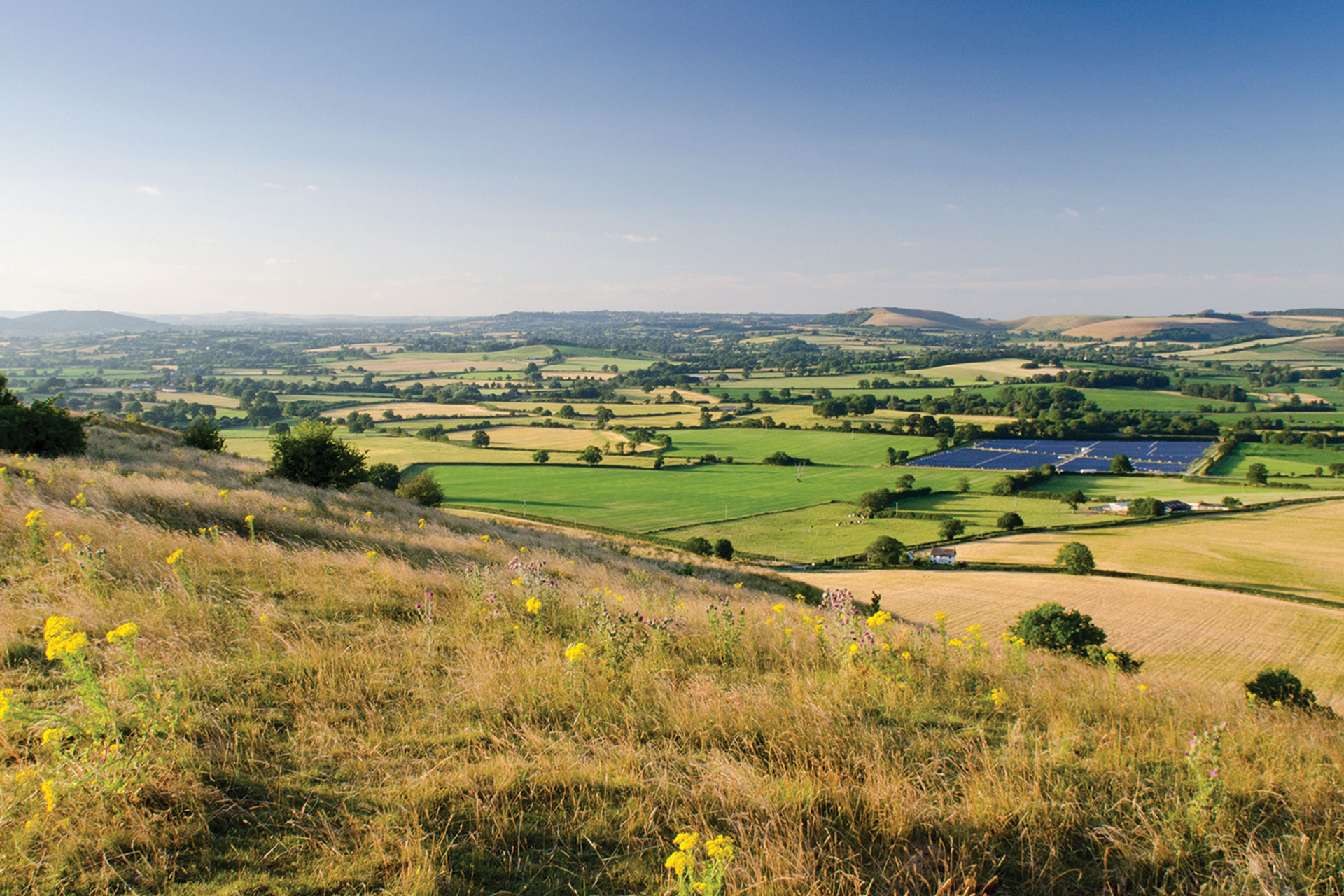 Let's Move To Wincanton
---
Anna Tyzack on the hidden Somerset gem that's catching the eye of house hunters in the know.
The town of Wincanton in Somerset is a scruffy place in many ways, with a Georgian high street that has seen better days and shops that are functional, not fashionable. Yet its understated, low-key vibe has been clocked by London leavers, according to property finder Jo Henry of Jess Simpson Property Search, fuelling a mini property boom in the area. 'In comparison to the West Country hotspots of Bruton and Frome, Wincanton is less sleek; it's charming in a useful way,' she explains. 'But there's been a noticeable shift over the past four years – people are recognising it as a convenient hub and as a result the town is changing.'
When Jo's clients ask her what Wincanton offers that London doesn't, she turns the question on its head: what can you enjoy in Wincanton that you also find in London? 'For the value of your London home you get a period house down here, and a view and plenty of space – you expect all that – but you can also have great coffee, and artisan food and a social life,' she says. 'People often worry about moving to the country and feeling isolated but this part of the world emulates London quite well. You can dip into all the luxuries you find in town, while looking out at a field of sheep.'
Jo, who has been living about four miles from Wincanton for the past couple of years, believes the town's geography is what makes it so desirable: it's a short drive from trendier Bruton and Frome, and has two rail links to London within 15 minutes by car: the fast line to Paddington from Castle Cary (one hour 25 minutes), and the slower, more scenic route to Waterloo from Templecombe (two hours 21 minutes).
The Blackmore Vale to the north-west offers endless opportunities for walking and riding, and there are beaches and tranquil countryside to explore over the border in Dorset. 'I love being able to put on my heels and go for cocktails at the Chapel in Bruton or go shopping in Sherborne, which has great independent shops along with high street brands such as Crew Clothing, White Stuff and Fat Face,' says Jo. 'Wincanton itself feels lively and entrepreneurial – there's a Swedish café and delicious sourdough at Lovington Bakery.'
Lynne Franks, the sustainability and women's empowerment advocate, is behind the Hub at No 3, a plant-based café and event space with eco-bedrooms in the centre of town. Bootmakers Workshop, run by Ian and Safia Thomas, is a community recycling project, where children can try their hand at junk modelling while their parents enjoy coffee and wood-fired pizza. There's a pop-up art gallery, a butcher's shop with a queue stretching down the high street – and of course Wincanton Racecourse.
South Somerset council has set aside £2 million for Wincanton's regeneration; there are some chic new housing developments in the town and, a major indicator of the town's heightening prosperity, a new estate agent – Hunter French. 'It might be rundown, but there are independent businesses popping up all over the place,' explains Becky James, who moved to Wincanton last year, having previously set her heart on Frome. 'And I like the fact that there are fewer London wallies like me.'
Both Becky and Jo are taking advantage of the excellent local primary schools in the area. There are also highly-regarded state secondaries: King Arthur's in Wincanton, Gillingham School and Sexey's School in Bruton. Local prep schools include Hazlegrove, Port Regis, Sherborne and Leweston, and there are numerous public schools within easy reach, including King's Bruton, Bruton School for Girls, Sherborne School For Girls, Sherborne School and Millfield.
Despite the influx of London leavers, Jo confirms prices are still lower than in Bruton. Data from the online property hub, Zoopla, suggests average house prices in Wincanton have grown by 6.7 per cent in the past year. The most popular price bracket for Londoners is the £1 million to £1.5 million mark, she says. Buyers are swapping a small house in Battersea or Wandsworth for a four- or five-bedroom country home near the town and paying off some – or all – of their mortgage. She's also helping clients find estates valued at up to £3 million.
Popular local villages include Cucklington and Horsington to the south, Penselwood to the east and Charlton Musgrove to the north. A three- bedroom period townhouse in Wincanton will cost between £300,000 and £400,000; unblighted village houses with four bedrooms cost upwards of £750,000 and for £1.5 million you can have a former rectory with paddocks
Such is the current trend for escaping to the country, many sellers are pricing opportunistically, Jo warns. She advises buyers to determine the true value of the property using comparables, and then decide if it's worth paying the premium.
'Who knows, the market could look very different in six months,' she says. 'But it's fashionable right now and if you find a house you love, you have to act quickly.'
Featured Image: Getty Images
DISCOVER MORE: