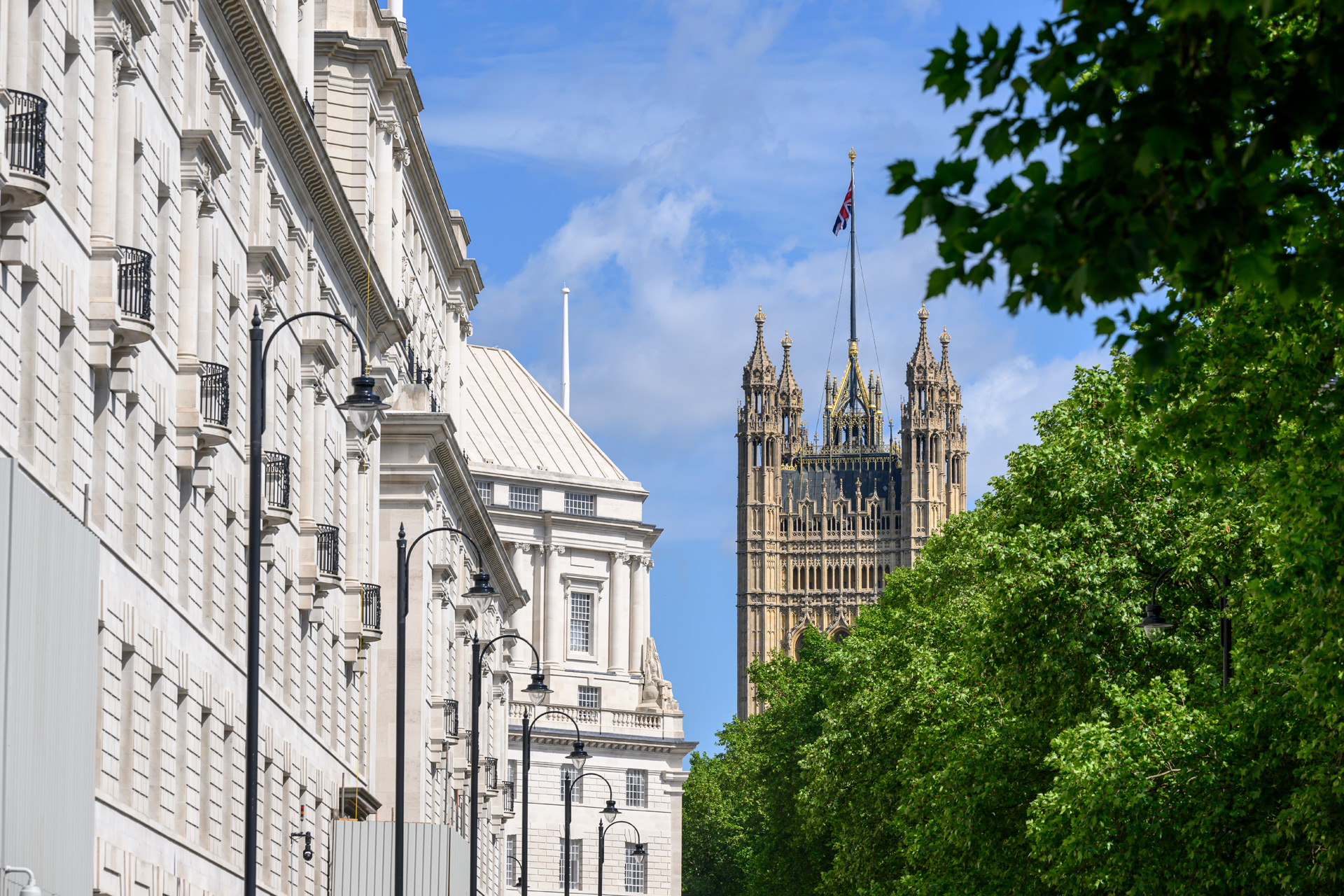 Regal Residences: The Properties With Surprising Royal Connections
Live like a king in these noble homes
Looking for a palatial new pad? Some of the most impressive properties on the market right now also boast surprising royal connections.  Read on for our roundup of truly regal residences. 
The Best Properties With Royal Connections
The Astor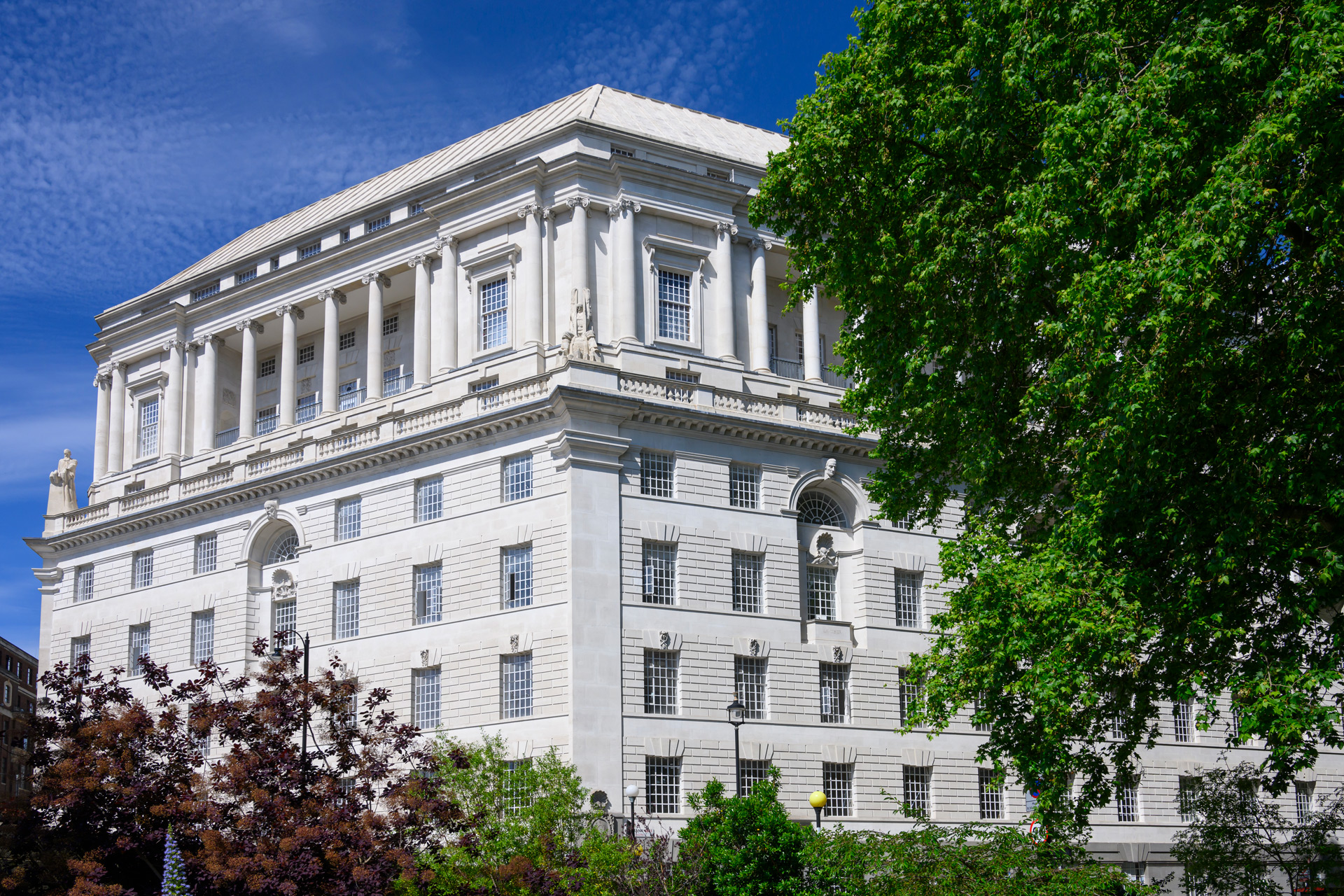 Just a stone's throw from the Palace of Westminster, standing tall amongst London's royal and political landmarks, this dazzling duplex penthouse is truly the jewel in the crown of London. It is the largest and most impressive home within the 9 Millbank development's Heritage Collection, boasting three en-suite bedrooms, two kitchens, a media room and an additional two-bedroom annexe. 
The focal point of this astonishing residence is arguably its sprawling reception room, which features 6.3-metre high ceilings alongside carved architraves, gilded domes, decorative 1920s cornicing and hand-cut oak panelling. This elegant space is complete with two mezzanine areas: the first houses a private bar and games room, while the second comprises a library accessed via a bespoke spiral staircase. 
Make the most of such an unbeatable location by exploring the apartment's enormous roof terrace, which offers 360-degree views of the London skyline. You can also head down to the building's gym, swimming pool, spa or cinema room if you want to relax. Sound spectacular? This property is truly fit for royalty. Available through St Edward for £35 million. For more information, visit berkeleygroup.co.uk
Lancer Square, Kensington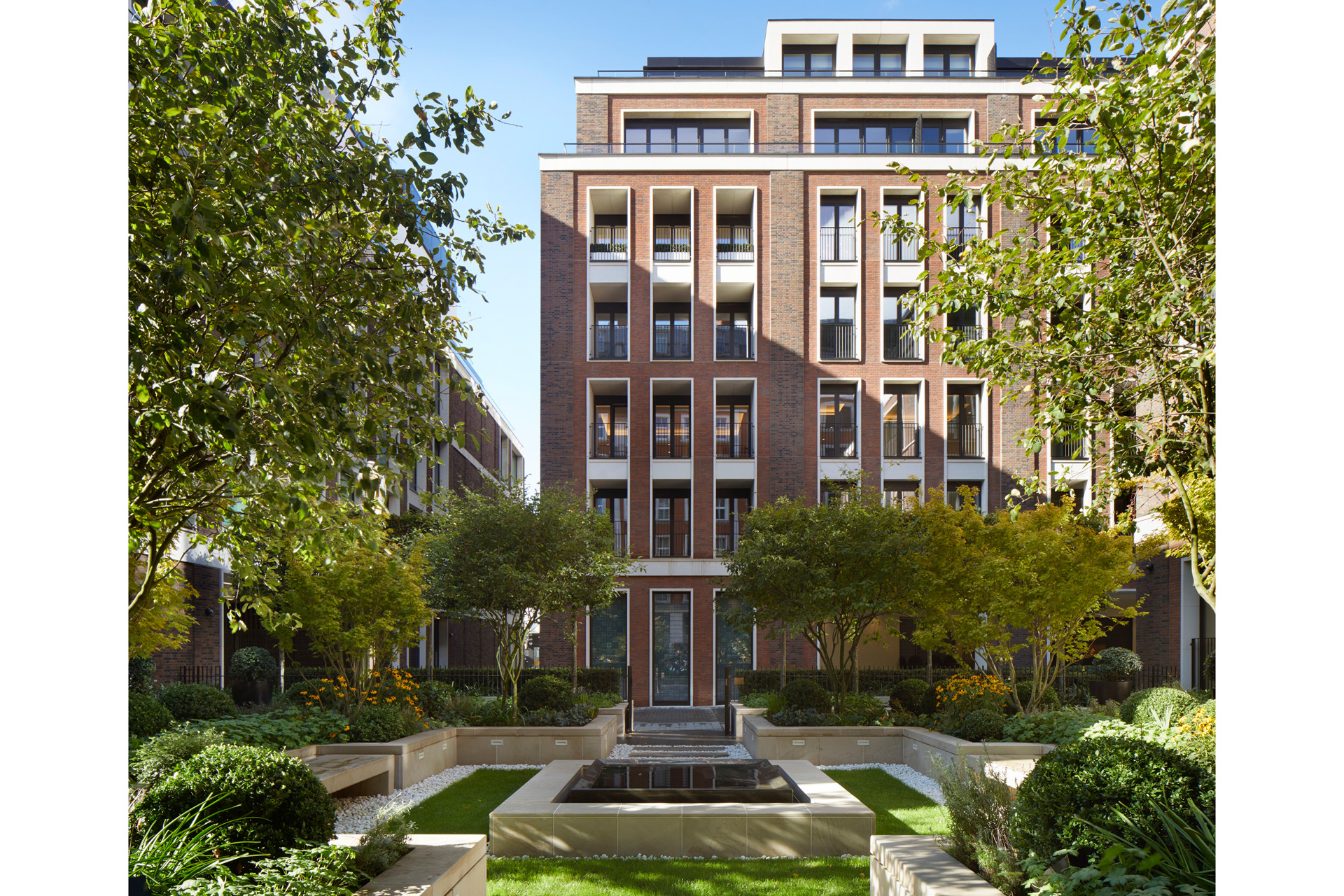 Just a stone's throw from Kensington Palace – which is not only the former residence of King Charles III but also the birthplace of Queen Victoria – you'll find Lancer Square, a collection of 36 utterly regal residences. These are homes with undeniable royal connections: the site was originally part of Kensington Palace grounds and later Kensington Barracks, and its three brand new buildings now stand as a contemporary reflection of both the elegance and history of the area. Designed by multi award-winning firm Squire & Partners, these homes exude sophistication. Amenities include a spa, gym and 20-metre pool, and there are a variety of services available such as underground valet parking and a lifestyle concierge. Whether you're after a one-bedroom flat or a duplex penthouse, there's something for you at Lancer Square – and the brand new show apartments designed by Angel O'Donnell and Studio Ashby showcase just how luxurious this development really is. Prices of remaining units start at £12,180,000. Available through Knight Frank and Savills. For more information, visit lancersquare.co.uk
Royal Haslar
This historic building opened in 1753 and was used as a naval hospital until 2007. If you're after properties with some particularly stellar royal connections, the hospital was visited in 1982 by King Charles (then Prince of Wales), who met soldiers who had been injured during the Falklands Campaign. Other royal visitors included Queen Victoria, King George V and Princess Alexandra. 
The landmark site is now being transformed into a luxury residential village comprising 550 brand new homes. Amenities will include a coffee shop, convenience store, health spa and even a care home. Spanning 62 acres of the Hampshire coast and boasting unbeatable views of the Solent strait, this development is a thrilling new chapter in our country's history. For more information, visit royalhaslar.com
Arlington Street, St James's, London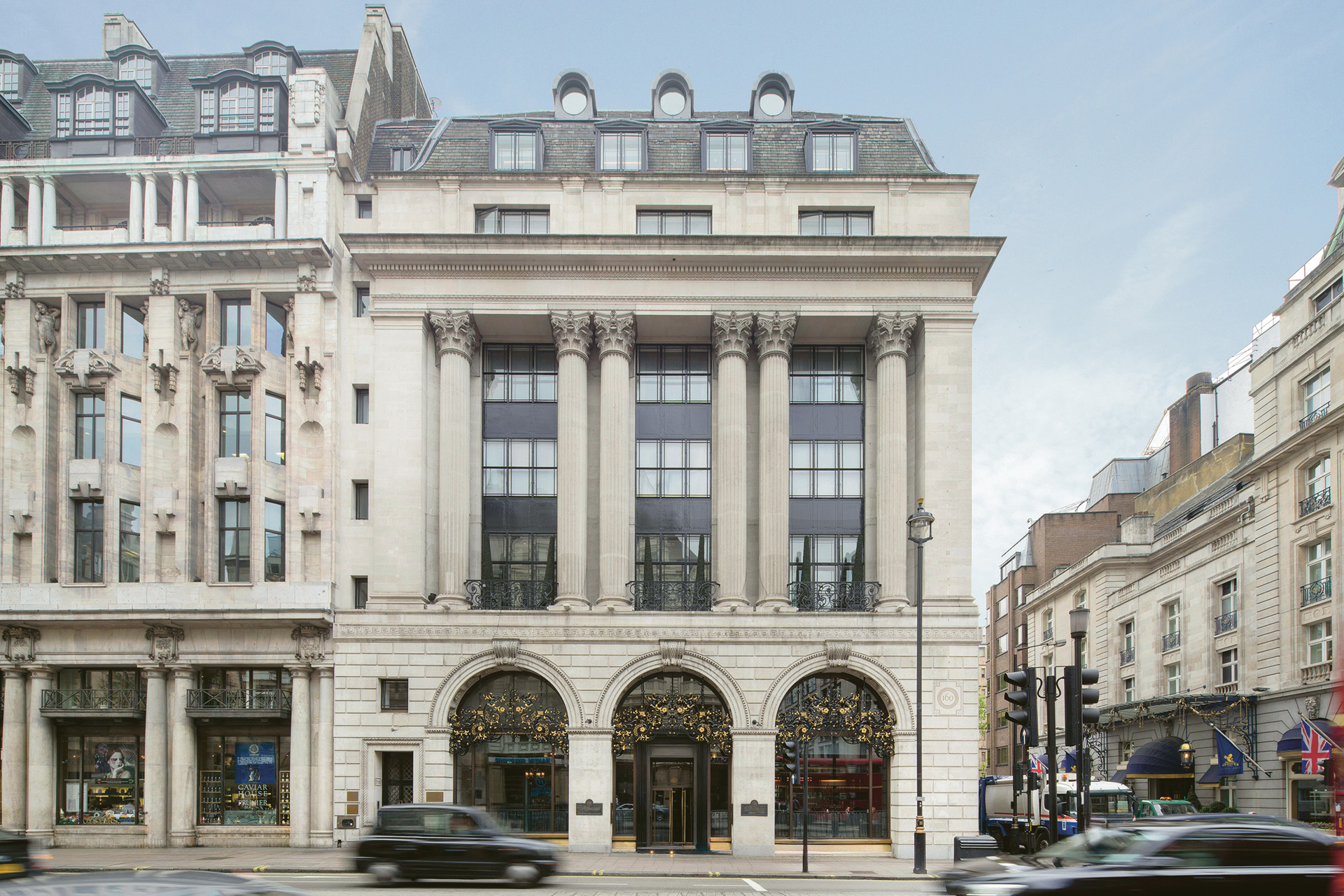 This extraordinary triplex penthouse spans the fifth, sixth and seventh floors of The Walpole, a magnificent development named after Sir Robert Walpole, Britain's de facto first Prime Minister. The apartment itself offers over 3,000 square feet of space plus an enormous private roof terrace. You'll find three sumptuous double bedrooms, each with stunning ensuite bathrooms, and a glorious open-plan kitchen, living and dining area. Take in unbeatable views of London from this elegant, contemporary space, or head outside to the terrace to get even closer. Adjacent to the Ritz, the building stands on Arlington Street, a pocket of London which was originally gifted to Henry Bennett, 1st Earl of Arlington, by King Charles II.  Available through Wetherell for £15.5 million
Mottisfont Hall, Eltham, London
This jaw-dropping Victorian villa stands proudly on what was once the jousting yard in the ancient grounds of Eltham Palace, a favourite spot of Henry VIII during his youth. Period features are on show throughout the property, with highlights such as oak and walnut panelling, ceiling roses, and mosaic flooring. You'll also spot feature windows and archways which make this a one-of-a-kind property. 
Alongside eight bedrooms and five reception rooms, the house boasts incredible amenities including a gym, sauna, cinema room and snooker room. There is also a separate three-bedroom cottage alongside a gorgeous garden with a patio area and pond. Spacious, grand and steeped in history – what more could you ask for? Available through Knight Frank for offers over £6.5 million
Trent Park by Berkeley
The focal point of this remarkable project is Trent Park House, a Grade II-listed mansion often visited by the former Queen Elizabeth II in her childhood. The mansion was owned by Sir Philip Sassoon, who inherited the estate from his father in 1912 and transformed it into a countryside retreat for distinguished city-dwellers. Sassoon was a British politician and socialite who was also the cousin of renowned war poet Siegfried Sassoon. Aside from royalty, many other esteemed guests frequented Trent Park, including Sir Winston Churchill. 
The Trent Park development by the Berkley Group spans a staggering 413 acres of land in north London and encompasses both new and converted homes. Residents can enjoy access to country-club style leisure facilities such as tennis courts, an open-air swimming pool and a fabulous gym that is tucked away in the estate's restored orangery. There will also be a reading room and museum inside Trent Park House itself. This is an unmissable opportunity to claim a slice of Britain's royal past. Prices start at £783,000 for a two-bedroom apartment, £1.543 million for a three-bedroom house and £1.795 million for a four-bedroom house. For more information, visit www.trent-park.co.uk
Featured image: The Astor