The very nature of la Dolce Vita makes fast-tracking it a challenge, but where there's a will (and many an Aperol)….there's a way. Rosalyn Wikeley reports…
STAY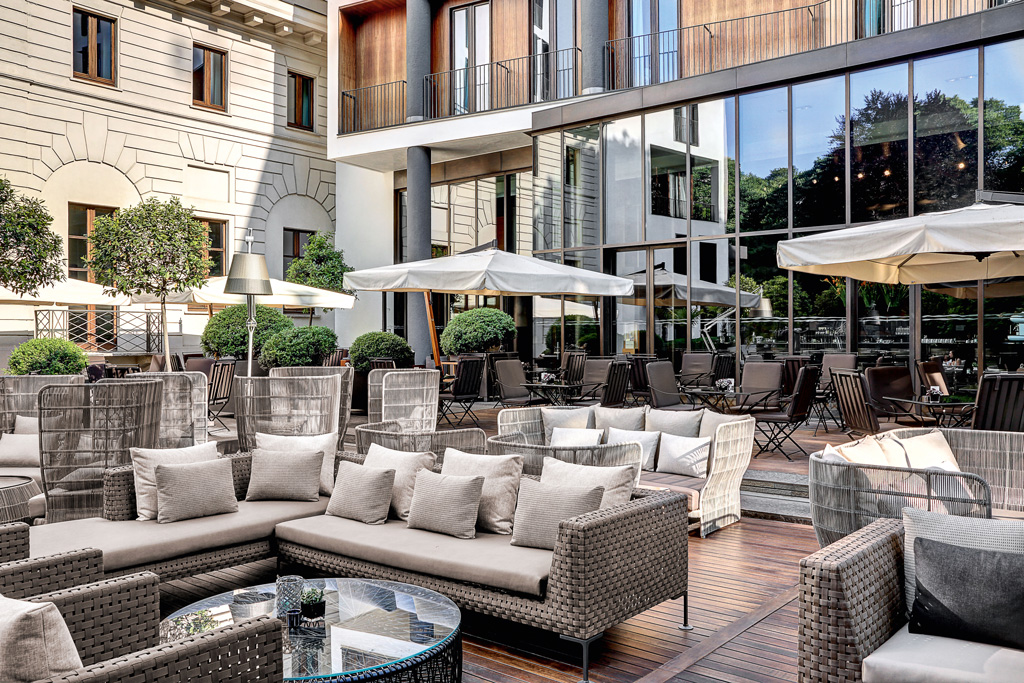 At the epicentre of Milan's sophisticated throb is The Bulgari Hotel, a sleek, luxury-infused retreat from the hustle of Italy's notoriously grey urban jungle. Teeming with greenery and burly outdoor furniture, the hotel's walled garden effortlessly transforms from lunchtime oasis to haut evening playground for the well-heeled Milanese con aperitif. Its 1950's building typifies the city's modern tilt and potent architectural blend, rising from the ashes of the Second World War with brutalist skyscrapers and rationalist style mansions that stylishly jolt and jostle with the surviving classical splendour.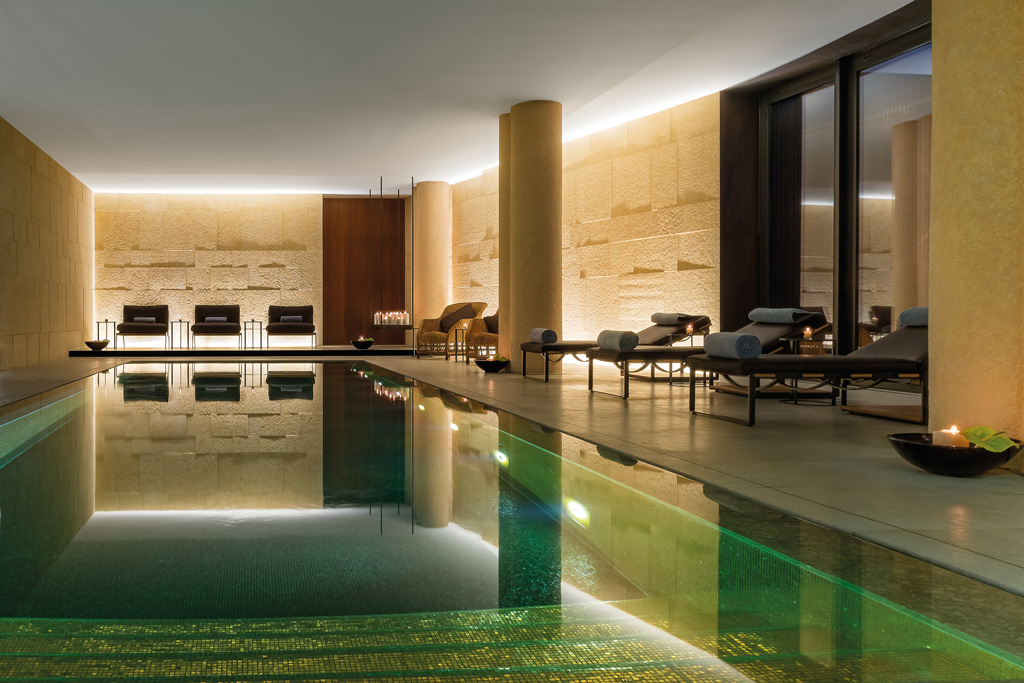 A more lavish modernism paints the Bulgari's interiors with a generous (if not bulky) approach to materials, mirrors, and windows. Black marble and bronze clad corridors recall an Egyptian opulence enmeshed in that Italian minimalist glory, falling somewhere close to a Bond villain's lair and coalescing around thick eye-liner and veneration for the fairer sex. Framed prints along the hall from the Bulgari archives showcase the brand's history and a crittall-walled restaurant allows light to spill in and rich, progressive design to spill out. In the rooms, sharp lines cut a chic picture, at first with a modern lamp suspended over an enormous 'cashmere'd' bed, then with a sleek granite bathroom spanning the length of the room, and finally, with a sharp, mirrored bar (a frosty throne for an Italian certified coffee machine). The spa is a sultry masterpiece in elevated minimalism, with candle-lit stairs luring guests into its marbled confines.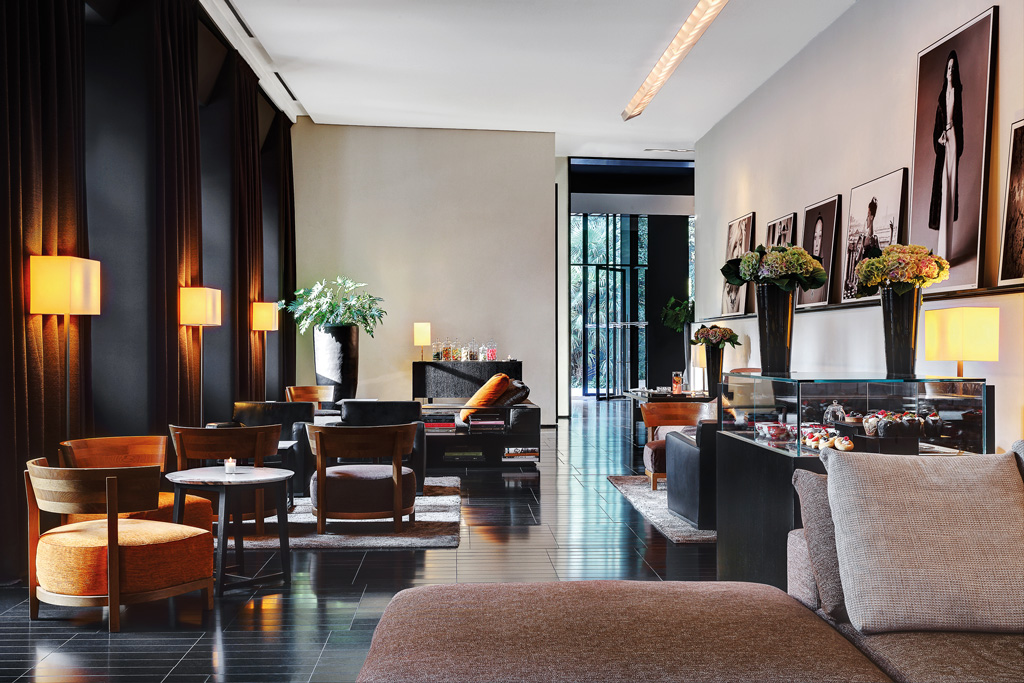 Follow C&TH on Instagram for daily #interiorsinspiration!
EAT
A stone's throw away from the fashionista mecca, Via Monte Napoleone, lies Il Salumaio di Montenapoleone, a vibrant suntrap that swells with chic locals and in-the-know visitors. Whitableclothsths spread across a grand courtyard covered in blue mosaic tiles and flanked by Roman pillars. Owned by the Travaini family for three generations, their wine and pasta dishes are as exquisite as the elegant courtyard and interiors. Come here for a long, idle lunch.
This charming Milanese restaurant can be found in the charming labyrinth of ancient streets a mere 10 minutes' walk from Duomo. Going since 1933, this is one of the city's few remaining restaurants with an authentic Milanese menu. Tuck into traditional ossobuco, risotto alla Milanese and polenta with gorgonzola under magnificent brick arches.
Following openings in Beijing, Dubai and Shanghai, three-Michelin-starred Chef Niko Romito has finally come home to roost, and roast. With a zealous focus on Italian cuisine, on its flavour and accompanying rudiments, Romito has added his own inventive edge to the 'classics', from lasagne to Veal Milanese. Dishes exclusive to the Bulgari Milano have been whipped up to keep savvy diners on their Tod's-clad toes, from tasty spinach and Manteca butter to an exquisite bread and chocolate pudding. Book in advance and pull out your glad rags, this is smooth, silky Milan at its best.
If you subscribe to Niko Romito's 'elevated basics', the celebrity chef's latest venture into the fast food lane will whet your appetite. His lip-smacking doughnuts from Bomba come in savoury (ragu, pork, chicken) or sweet (doughnuts filled with icecream) and take 'street' to gourmet heights.
VISIT
Miuccia Prada and Rem Koolhaas teamed up to design a creative, minimalist space housing a riot of art, fashion and film exhibitions and installations. Save time for a coffee in the wonderfully kitsch café designed by film director Wes Anderson.
The Town Culture Diary – What's On This Month  
A literal interpretation of the 'urban jungle' Studio Boeri created these two vegetation clad towers that have come to symbolise Milan's environmental consciousness. Translated as 'Vertical Forest', a variety of trees and greenery have been planted into the cantilevered balconies, creating a prominent, Instagram worthy vista while hot footing around the business district.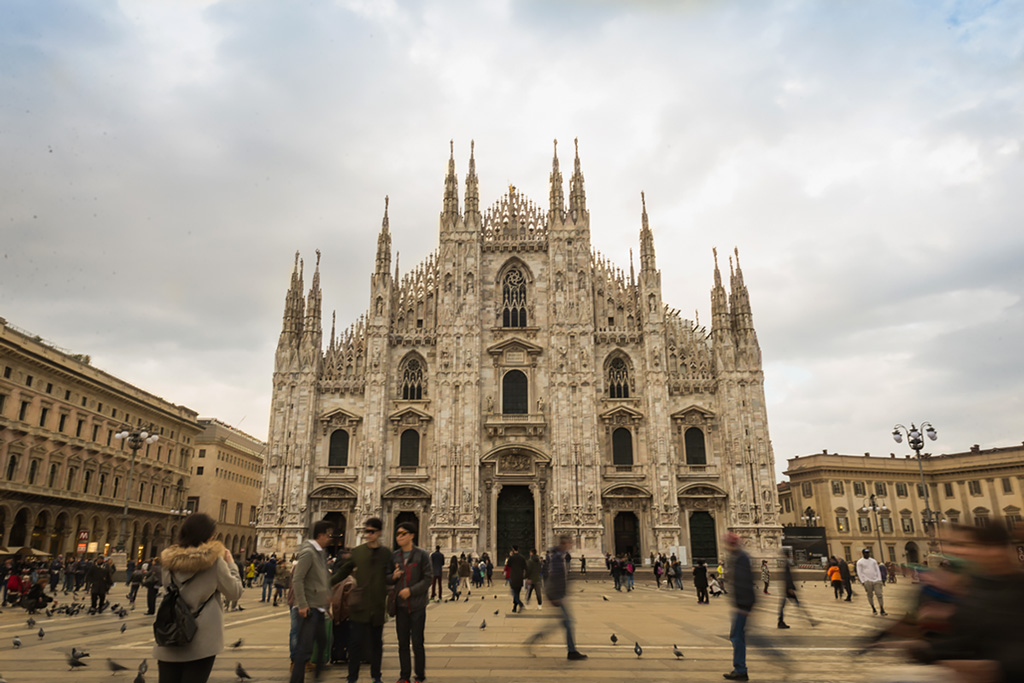 The Doyen of Milan's grand history, this impressive cathedral standing proudly in Piazza del Duomo tells a 600-year tale of architectural nip and tuck. Covering a surface of 109,641 square feet, Duomo's gothic interior and exterior are adorned with more statues and gargoyles than any other cathedral in the world. Take the lift or stairs to the terrazza for dizzying views across Milan (you may even catch a glimpse of the alps in the distance).
SHOP
Through an ivy smothered courtyard (an Italian spin on a Tim Burton backdrop) lies a café, a clothes and beauty shop and upstairs a gallery and specialist bookshop. The 'concept store' is a familiar feature of the Milanese mosaic and this creation by former fashion editor rarely fails to impress visitors (don't miss the prints for sale in the bookstore upstairs).
The Best Art Exhibits to View Now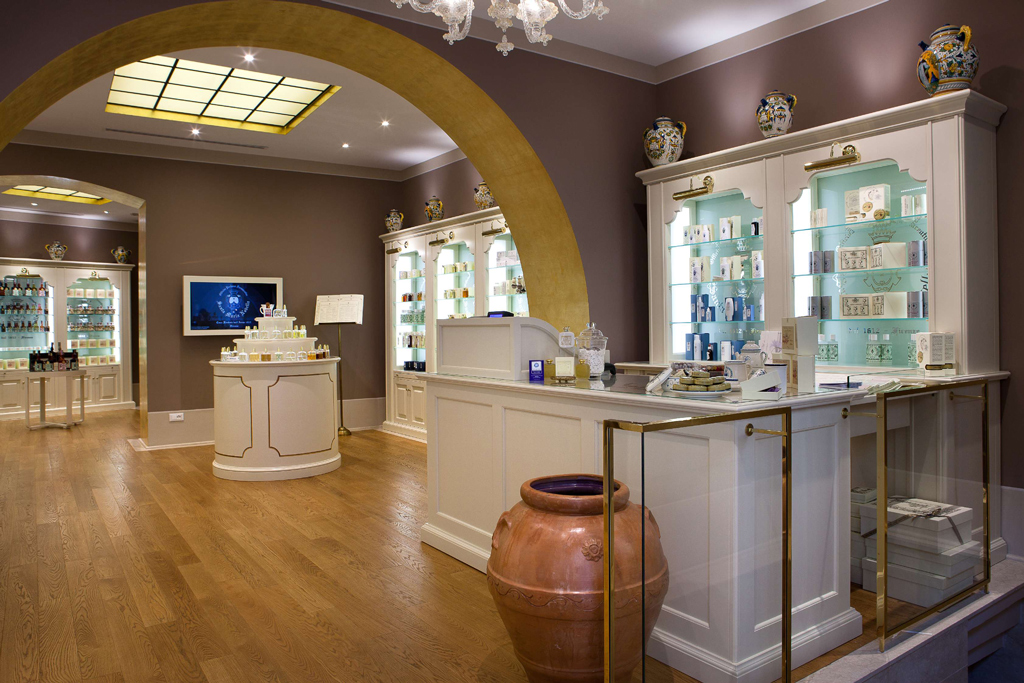 For authentic Italian fragrance and the holistic insight gelling apothecary with beauty, head to Santa Maria Novella, along with a mix of scented oils, wax tablets, candles, lotions and soaps. It may be the oldest pharmacy in the world (created by the Dominican monks in 1221), but many of the creams and formulas curiously remain the same. The glass bottles, candles and building itself are an exquisite glimpse into Milan's magnificent past.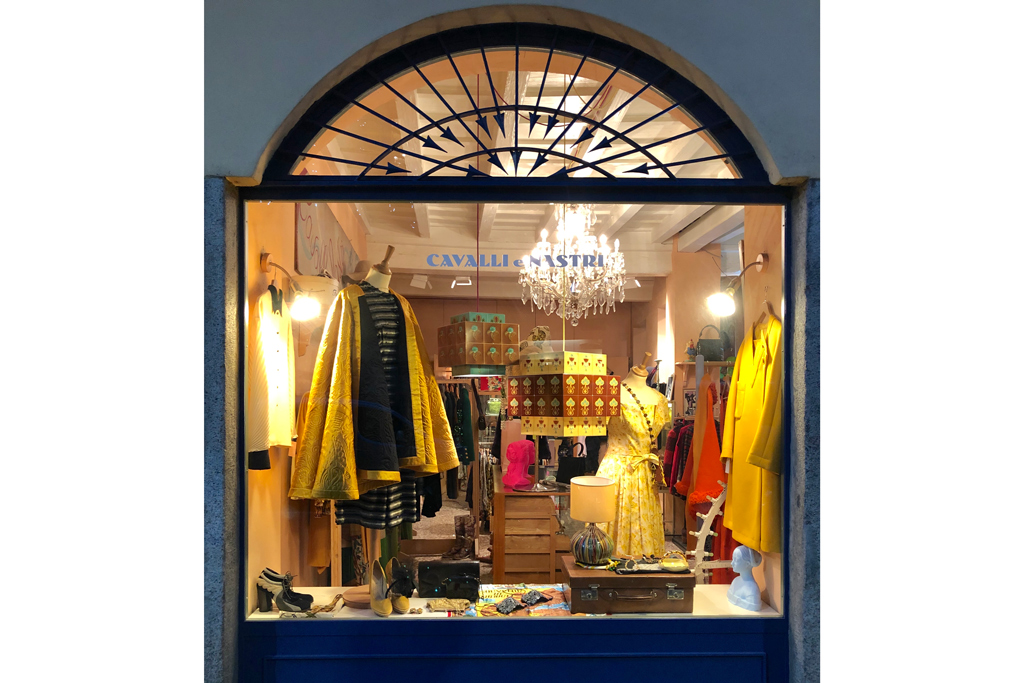 For the sartorial dolce vita without the eye-watering price tag of Galleria Vittorio Emanuele II centre, Cavalli e Nastri has three locations across Milan and is unequivocally the designer vintage hot spot. From flamboyant Valentino gowns to Dolce & Gabbana leopard print skirts, zero sleeve-rolling is involved (with plush vintage comes aesthete curation muscle).
More from The Weekender series…
PARIS / ICELAND /  BRITISH BEACHES / AMSTERDAM / ST IVES / MALDIVES / PRAGUE / ETHIOPIA
---