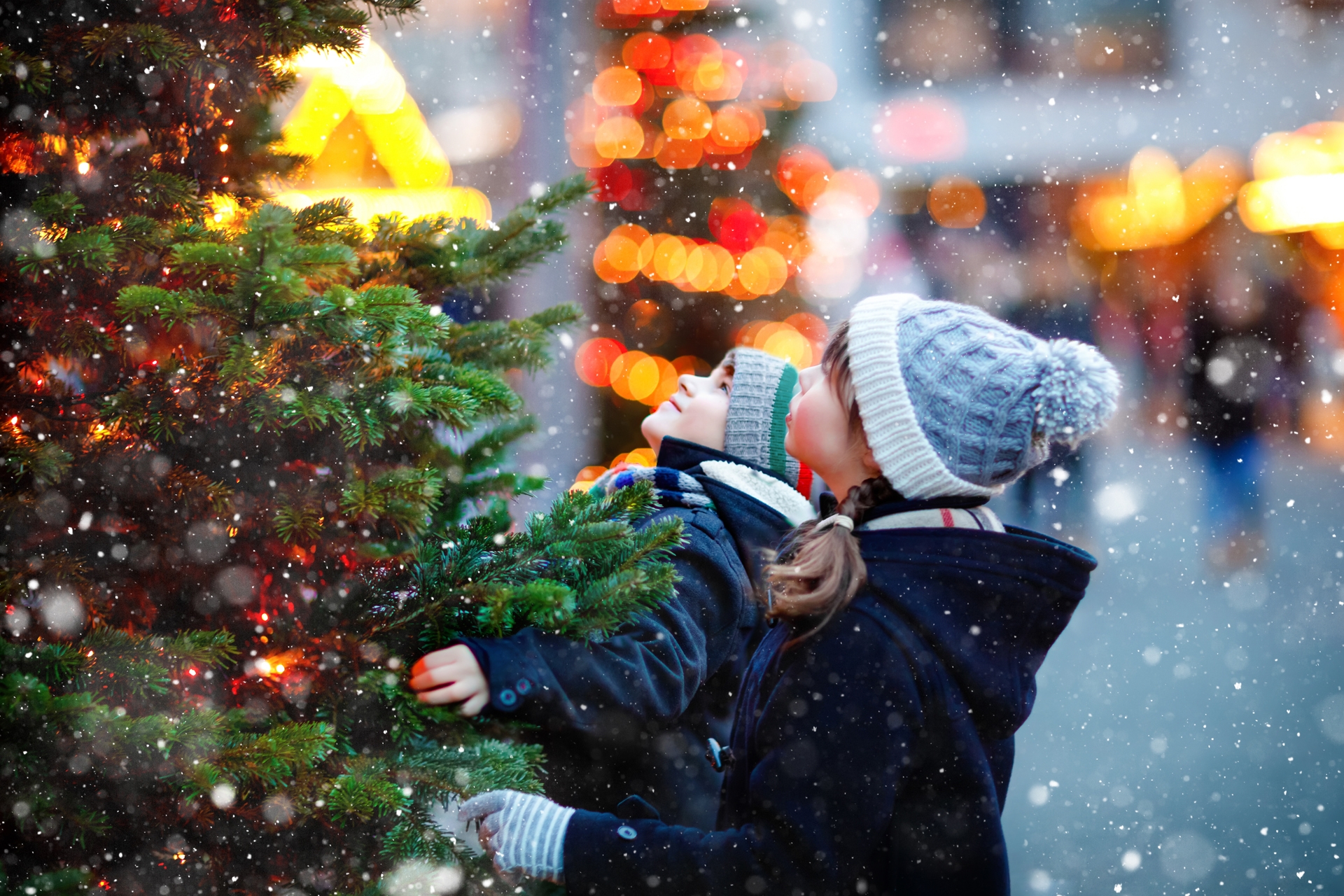 Cool Things To Do with the Kids this Christmas
---
Yuletide fun for all the family
We all love Christmas, but it's a particularly magical time for little ones. Make this year their most special festive season yet by heading to one of the many events, experiences and pop-ups taking place across the UK. From Santa's Grottos to ice-skating, pantomimes to steam trains and winter light festivals, here's our family-friendly Christmas activities guide.
Family-Friendly Christmas Activities in the UK For 2022
Santa Steam Express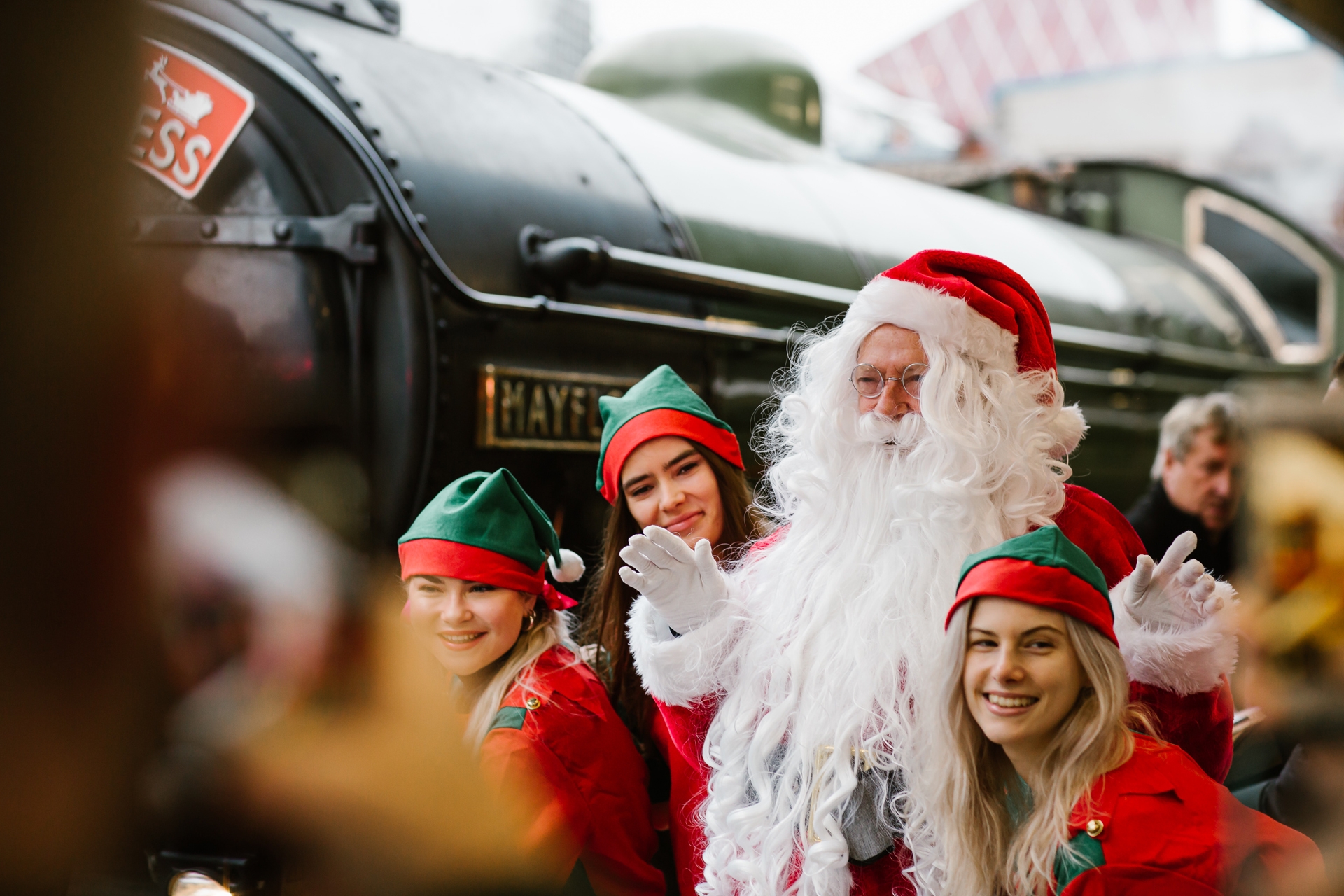 Hop aboard the Santa Steam Express for a magical steam train journey around London – complete with an appearance from Father Christmas himself. Upon arrival, little ones will be greeted by Santa and his merry helpers, before being given a festive sweet treat; then during the trip Father Christmas will pass through the 1970s-inspired carriages, presenting the children with gifts. Adults, meanwhile, can sit back and relax with a mince pie and a warm drink while soaking up views of the capital. 
Price: £55 per adult, £40 per child for First Class tickets
Date: 14, 16, 19 and 21 December 2022
Location: Departs from London Victoria
BOOK: steamdreams.co.uk
Hamleys x The Ritz
Could this be the ultimate Santa's Grotto experience? Hamleys has joined forces with The Ritz on a special partnership, taking place in the hotel's Royal Suite this December. To begin, guests will be greeted by one of Hamleys' elves, before being escorted to the suite, which has been transformed into a winter wonderland. Here, children can sip on hot chocolate, check if their name is on the Nice List, chat to the elves and play games, ahead of meeting Father Christmas. They'll also leave with a personalised gift. 
Price: £250 for a maximum of six people
Date: 3 and 4 December 2022
Location: The Ritz, London
BOOK: hamleys.com
Ice-skating at Beaverbrook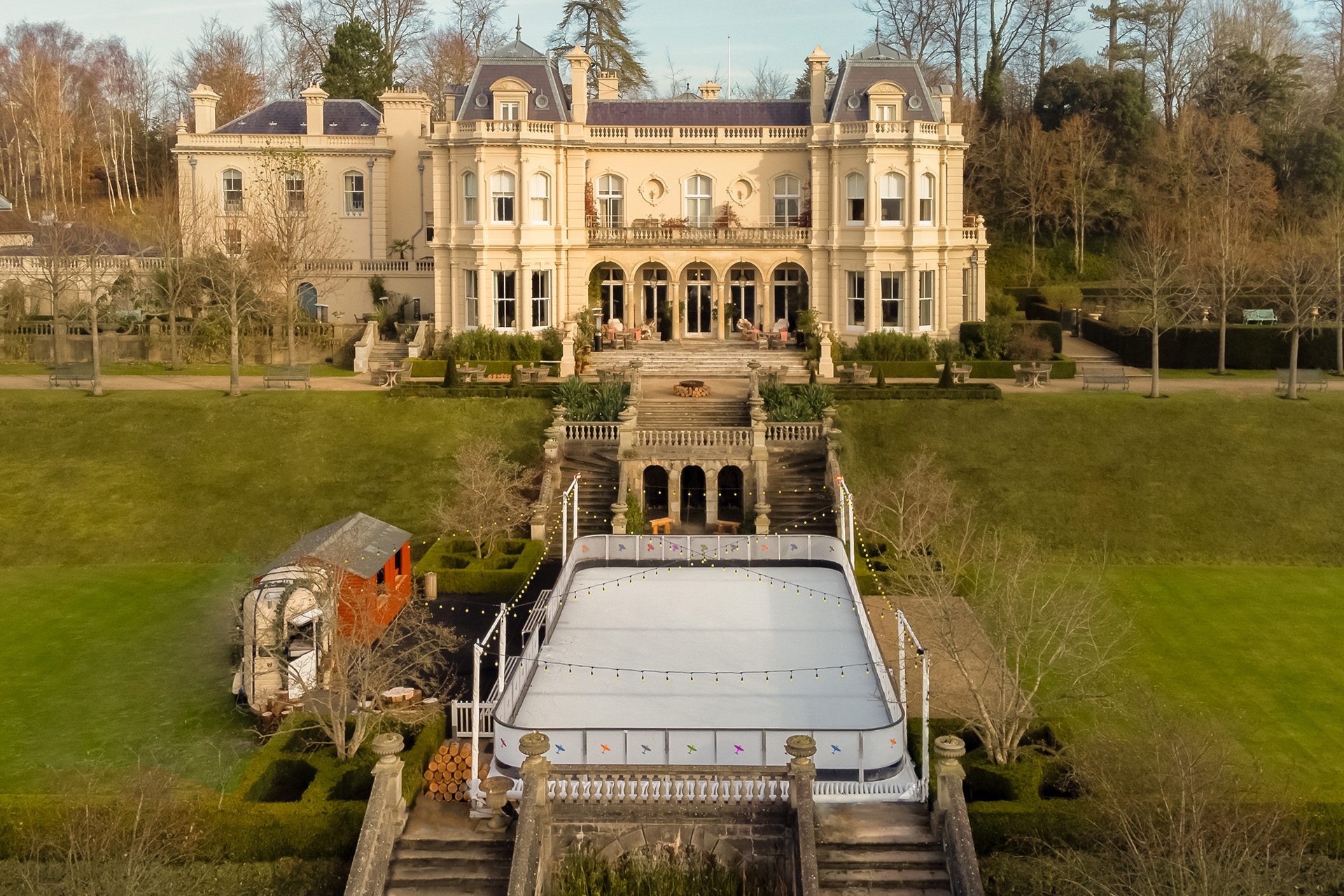 Surrey hotel Beaverbrook always makes a lovely staycation, but it's particularly special come Christmas time. Once again, an ice rink will be popping up there, alongside stalls offering hot chocolate and sweets (and fizz for adults). Afterwards, head for an evening meal at The Garden House restaurant, which is serving up seasonal dishes throughout December.
Price: Various packages available, skating included for hotel guests
Date: 1 December 2022 – 31 January 2023
Location: Beaverbrook, Surrey
BOOK: beaverbrook.co.uk
Elf the Musical
While Will Ferrell sadly doesn't feature in the stage version of hit Christmas film Elf, it's still well worth a watch. Coming to London for an eight-week season this November, the musical stars Simon Lipkin as the loveable Buddy, who is raised by Santa's elves in the North Pole, and one day embarks on a trip to New York City to find his father. A feel-good favourite that all the family will love.
Price: Tickets from £24
Date: 14 November 2022 – 7 January 2023
Location: Dominion Theatre, London
BOOK: elflondon.com
Thursford Christmas Spectacular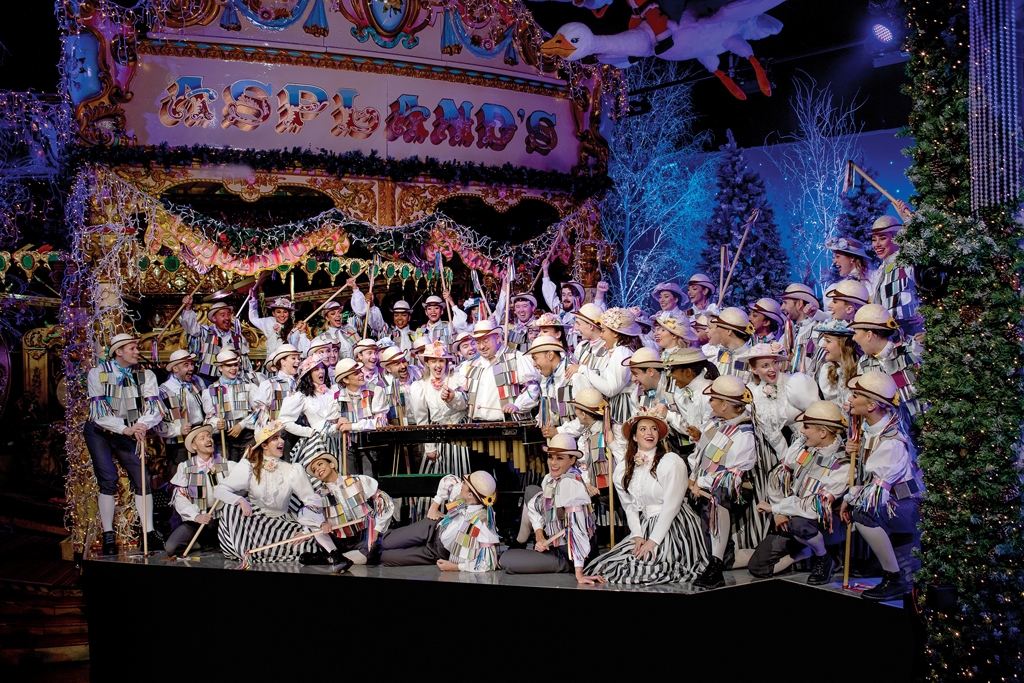 The all-singing, all-dancing Thursford Christmas Spectacular returns to Norfolk for its 45th anniversary, featuring an eclectic mix of Christmas songs, carols and year-round favourites. A cast of 120 dancers, singers, musicians and special acts will take part, with comedian Kev Orkian hosting. Expect vibrant costumes, circus acts, and big hits like 'You Can't Stop the Beat' from Hairspray, and 'Flash Bang Wallop' from Half a Sixpence.
Price: Tickets from £41
Date: 8 November – 23 December 2022
Location: Thursford, Norfolk
BOOK: thursford.com
Christmas at Kew
Now a firm favourite on the family-friendly Christmas calendar, Kew Gardens' winter light festival is back and brighter than ever. The trail begins, as is tradition, with a glittering archway: the gateway to your festive voyage. Highlights of the trail include dancing waterside reflections, trees drenched in colour and tunnels of light – plus an appearance from Father Christmas. Little ones will love the mesmerising Palm House Pond finale, where Kew's famous glasshouse springs to life with criss-crossing laser beams, jumping jets of light and kaleidoscopic projections playing across a giant water screen. 
Price: From £21.50 for adults, £14 for children
Date: 16 November 2022 – 8 January 2023
Location: Kew Gardens, London
BOOK: kew.org 
Christmas at Raby Castle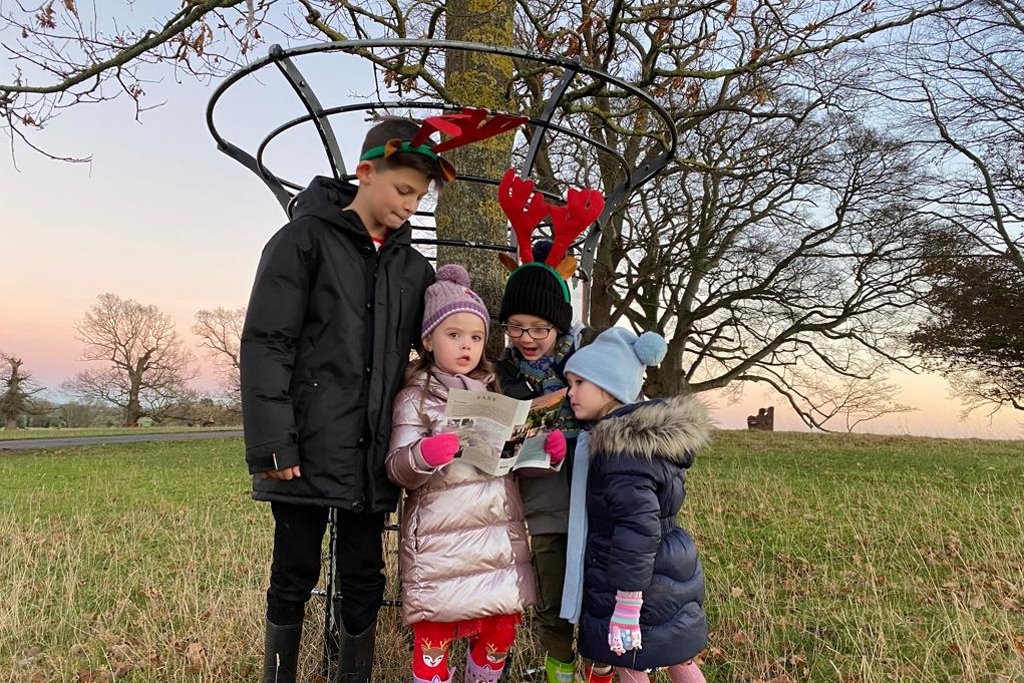 There are a whole host of festive happenings coming to Raby Castle in Durham this season. A new themed trail is launching in the venue's woodland hideaway playground, where visitors can find hidden Christmas clues to earn treats. Raby's Deer Park, meanwhile, is hosting a 12 Days of Christmas trail, plus the castle will be hosting a special Christmas market on 3 and 4 December – with the chance to buy a tree grown on the estate's plantation. 
Price: Tickets to Raby's Deer Park cost £5.50 for an adult and £3.50 for a child; tickets for the daytime trail at The Plotters' Forest cost £6.50 for an adult and £7.50 for a child at selected times between 10am and 2pm
Date: Selected dates from 26 November – 24 December 2022 
Location: Raby Castle, Durham
BOOK: raby.co.uk
Winter Wonderland
It's pretty much impossible for children to get bored at Winter Wonderland, a gigantic Christmas extravaganza which takes over Hyde Park each year. There's a huge ice rink, Santa's Grotto, fairground rides, a German Bavarian village, a circus, food stalls and more – all set to the sound of festive music. A failsafe family-friendly Christmas day out.
Price: Tickets from £5
Date: 18 November 2022 – 2 January 2023
Location: Hyde Park, London
BOOK: hydeparkwinterwonderland.com
Little Red Robin Hood
The team behind Battersea Arts Centre's annual panto mashups, The Sleeping Trees, is back with another show. Little Red Robin Hood is a fun twist on the classic fairytale, which sees Red Riding Hood coming to the rescue to defeat the evil Sheriff of Nottingham, find her grandma and discover her destiny. Featuring live music and a brand-new cast, it's set to be another great festive treat for all the family, with lots of fun surprises. It also operates on a pay what you can scheme.
Price: Pay what you can
Date: 6 December 2022 – 8 January 2023
Location: Battersea Arts Centre, London
BOOK: bac.org.uk
Festive Sundays in Manchester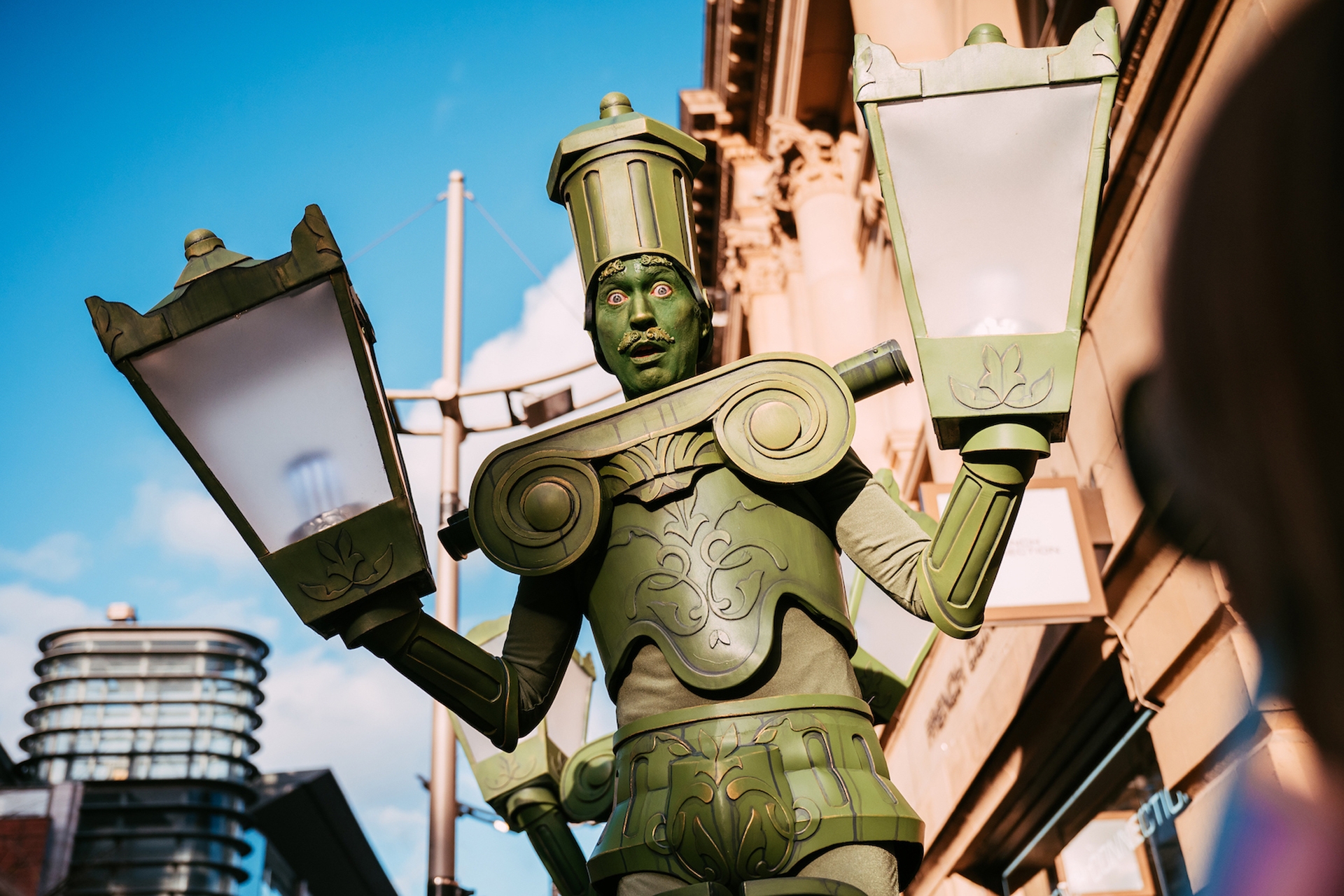 Every Sunday from now until Christmas, Manchester city centre will bring all the festive vibes with street performances and live music, with roaming puppets, supersized penguins, light-up bands and more taking over the city's main shopping streets. The final two Sundays will be extra special, with Nutcracker-themed sugar plum fairies, toy soldiers and a fairy mouse there to welcome families. A great one to visit if you're a Manchester local, or if you're visiting the city for a festive break this Christmas. 
Price: Free
Date: Every Sunday until Christmas
Location: Manchester City Centre
BOOK: visitmanchester.com
The North Norfolk Pole
There's another chance to meet Father Christmas, this one at Norfolk's Pensthorpe. The park is hosting an event called the North Norfolk Pole, where children can meet Santa in the Fakenham nature reserve's magical courtyard experience. They'll receive a nature-themed gift and have the chance to reveal their Christmas wishes amid a magical setting filled with twinkling lights and festive music.
Price: £7.95 for all children, which includes admission for one adult, a separate ticket applies to enter the reserve
Date: 17 – 23 December 2022
Location: Pensthorpe, Norfolk
BOOK: pensthorpe.com
Featured image: Getty Images