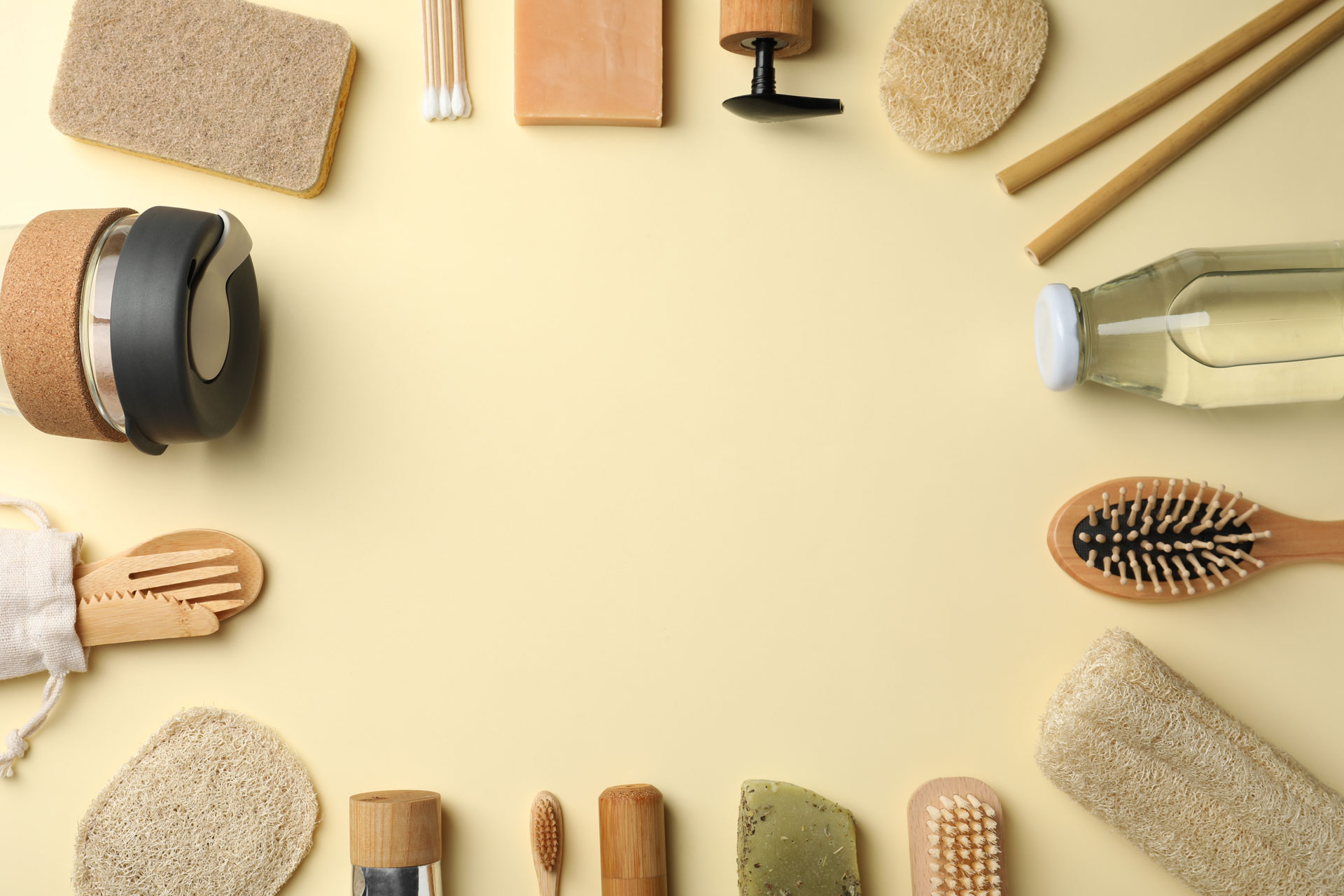 10 Easy Ways to be Eco-Friendly in 2022
New year, new leaf
If there was ever a year to make eco-friendly resolutions, it's 2022. From practising mindfulness to following a 'climatarian' diet, here's our cheat sheet to make easy sustainable resolutions for the new year. 
1. Get a recycling bin for your bathroom
Recycling can get labour intensive if you're constantly sifting through the bathroom rubbish. In fact, only 50 per cent of bathroom waste is recycled in the UK, which is far less than kitchen recycling. Simply placing a recycling bin in the bathroom will cut sorting time and keep shampoo and skincare products away from the landfill.
2. Ditch the disposable coffee cup, once and for all
View this post on Instagram
If you've been putting it off: it's time to get a takeaway coffee cup. You're saving unnecessary and often non-recyclable disposable cups. Plus, in many coffee shops, you'll get a discount when you bring in your own. But before you hit buy, see if you have any in the back of the cupboard, or in a charity shop, or somewhere second hand before going new. If not possible, Huskee Cups are a nice eco-friendly option. The cups are made out of coffee husk, a waste material from the production of coffee. They are also a design lover's favourite.
3. Follow a 'climatarian' diet
Going vegan can be an abrupt leap for those starting to make more eco-friendly food choices. Instead: enter the climatarian diet. Rather than restricting certain foods, the climatarian diet is all about considering where the food originally comes from. Follow our top tips for more.
4. Get learning
View this post on Instagram
Must-Read Books on Sustainability 
The best way to motivate yourself to make everyday changes is by understanding the scale of the situation. Penguin's latest curation, Green Ideas, features 75 years of environmental literature spanning 20th Century American philosophers to Greta Thunberg, and covers gardening, philosophy, art, and much more. penguin.com
5. Go Second-hand
Wherever you make your purchases, think: is there a way I can buy this second-hand? So much of our consumption today still follows a 'buy-use-dispose' linear model, but we need to reach a circular one in order to make meaningful change. So for furniture, think Gumtree, Facebook Marketplace, and antique shops. Food? The Olio app connects you with your local community who post produce people no longer need. From trendy new rental apps like ByRotation and Hurr, to good-old-fashioned eBay, there's a whole world of pre-loved goods just waiting to be discovered.
6. Practice mindfulness
Can endless consumption and low mood be linked? Maybe. Without realising, we often buy things out of boredom, or simply for a quick thrill or distraction. Practising mindfulness and understanding the root causes of why we feel the need to consume can be a brilliant way to get out of a cycle of frenzied purchasing.
How to Be More Mindful at Home
7. Get on your bike
View this post on Instagram
A well-trodden tip: but always relevant, swap the underground for cycling. You can fit in a period of exercise during the working day (which is always difficult), plus getting outside is a great way to boost your wellbeing. And once you've made the initial payment of the bike and kit: your commute is essentially now free.
8. Donate
If you can afford to do so, donating to charities tackling climate change can be a brilliant way to enable change. Do some research beforehand to make sure you know where your money is going. Check out GoFundMe suggestions to get the ball rolling.
9. Repair
View this post on Instagram
The Best Clothes Repair Services to Know About
In an age where novelty is everywhere, the most rebellious thing to do is to not buy anything new. A whole host of repairing and altering services are popping up to help you breathe new life into garments that have seen better days. Online platform The Seam connects customers with 700+ seamstresses. It's also looking to expand outside the capital soon – watch this space.
10. Think about a staycation
UK Staycation Swaps: Britain's Best Destinations
Rather than see a staycation as restrictive, frame it positively and make 2022 the year that you discover more of the UK. From a Glaswegian culture fix to the blustery walks in the Lake District, there's plenty of exciting choices.
SEE MORE
Apps to Help you Live More Sustainably  / 10 Instagram Accounts to Help You Be More Eco-Friendly
Main image: Getty