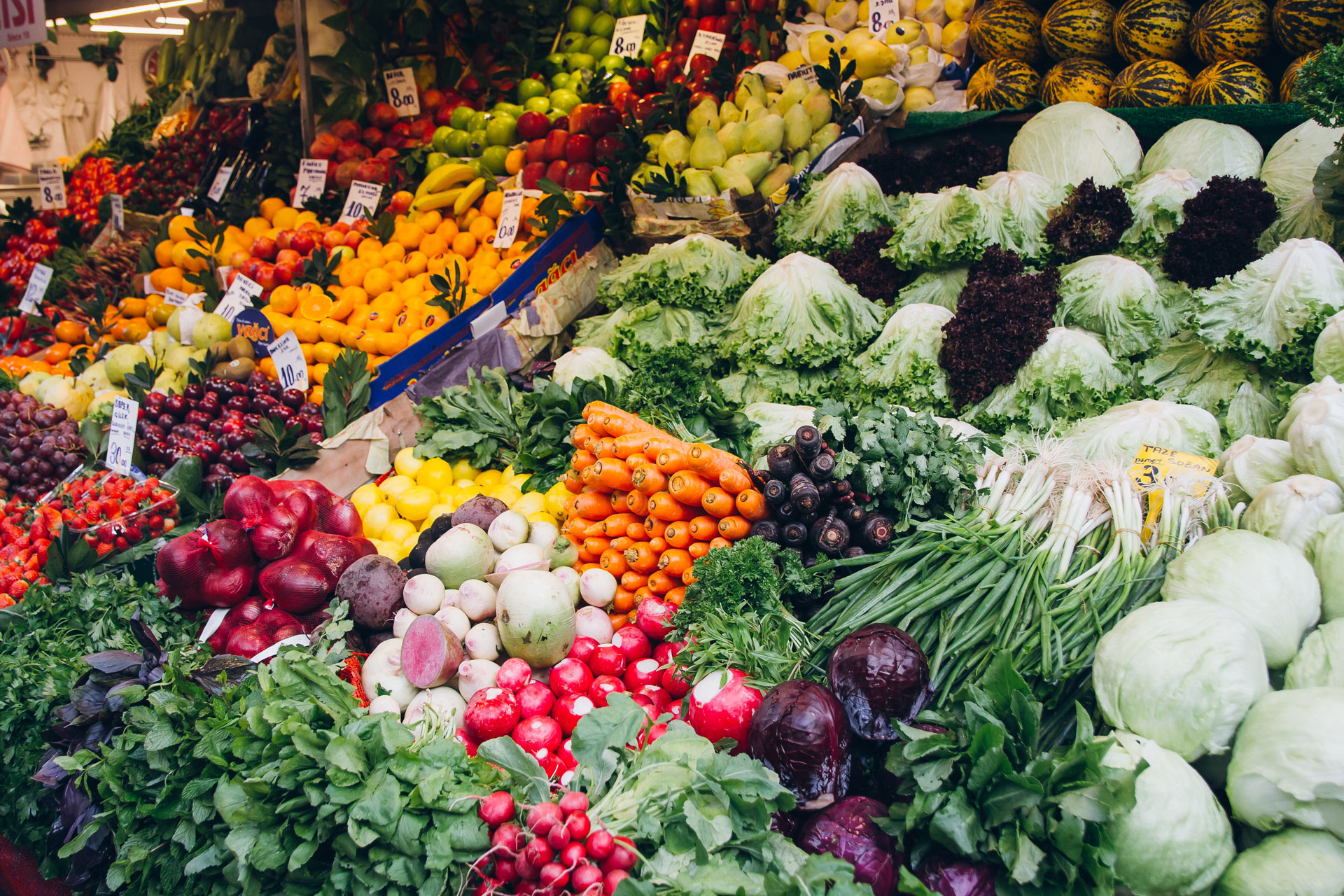 What is a Climatarian Diet?
---
How to eat for the planet
Keen to reduce your carbon footprint, but daunted by the idea of going fully vegetarian? The climatarian diet could be for you. Created by doctors at global nutrition app Lifesum, the latest eco-diet is all about considering where your food comes from rather than completely cutting things out. If followed correctly, its founders say a climatarian diet could reduce your CO2 by 1.5 tonnes annually. So what does it involve? Read on for 10 top tips.
Climatarian Diet: 10 Top Tips
What foods should make up the bulk of our diet? Lifesum's Dr Alona Pulde recommends focusing on whole grains like pasta, brown rice and wheat, alongside locally sourced fruits and vegetables, nuts and seeds, and lentils and beans.
A climatarian doesn't need to cut out meat completely, but reducing your consumption is important. Dr Pulde suggests: 'Consider adding plant foods to every meal and changing breakfast to 100 per cent plant-based or having plant-based weekends.' The 5:2 veggie diet, which involves eating meat on just two days a week, is becoming increasingly popular.
When you do eat meat, opt for ethical, sustainable suppliers. Eating local is always better for the environment, and the meat world is no different – particularly for us, as British farmers are leading the way in sustainable food production. We should be choosing pasture-raised, grass-fed meat instead of intensively farmed, mass produced meat. Check out our guide to eating meat right for more advice in this area.
Consider the type of meat you're eating too. Different types of animals have different effects on the environment: cows, for example, emit a high amount of greenhouse gases, while wild game meat is shot as part of managing the landscape for conservation purposes, like planting trees.
Eating seasonally is a big part of the climatarian diet. Check out our seasonal food calendar or download a handy app like Eat Seasonal to find out which fruits and vegetables are in season in the UK each month, then make a conscious effort to utilise them in your recipes.
Fish consumption should also be reduced – and when you do buy it, check the Good Fish Guide to find out how and where it was farmed. As The Marine Conservation Society explains: 'Eco-labels are a really handy way of quickly identifying whether your seafood is a good choice – but not all are created equal. Look out for the Marine Stewardships Council's blue tick. These fisheries tend to be well-managed and usually rate well on the Good Fish Guide.'
Make an active effort to reduce your food waste – and meal prep like a pro. 'Buy just what you need to avoid food waste, and fill your freezer with leftovers to help reduce food waste and support healthy eating when you don't feel like cooking,' says Dr Pulde. There are also plenty of food waste apps, such as Olio, a platform for neighbours to share unwanted food and other items.
Be mindful about certain ingredients. Palm oil, for instance, has come into the spotlight recently as it contributes to deforestation, soil erosion and natural habitat destruction. Sadly for the sweet-toothed among us, the sugar crop has also come under fire for its harmful effects: its production is water intensive, which erodes the soils and contaminates waterways, damaging sea life. That means cutting down on sugary treats will not only benefit your health, but the health of the planet.
Dine out at eco-friendly eateries. The hospitality world has massively improved its environmental impact in recent years, with a growing number of sustainable restaurants popping up around the country. Try the newly opened Warehouse at The Conduit – headed up by ex-Silo chef Brendan Eades – or check out Adam Handling's collection, which includes a new pub in Windsor, The Loch & The Tyne.
Not sure where to start? Download Lifesum's seven-day beginners meal plan, which features recipes like kale pasta, sweet potato stew and chicken patties.
READ MORE:
A Nutritionist's Guide To Going Vegan / How To Eat For The Planet