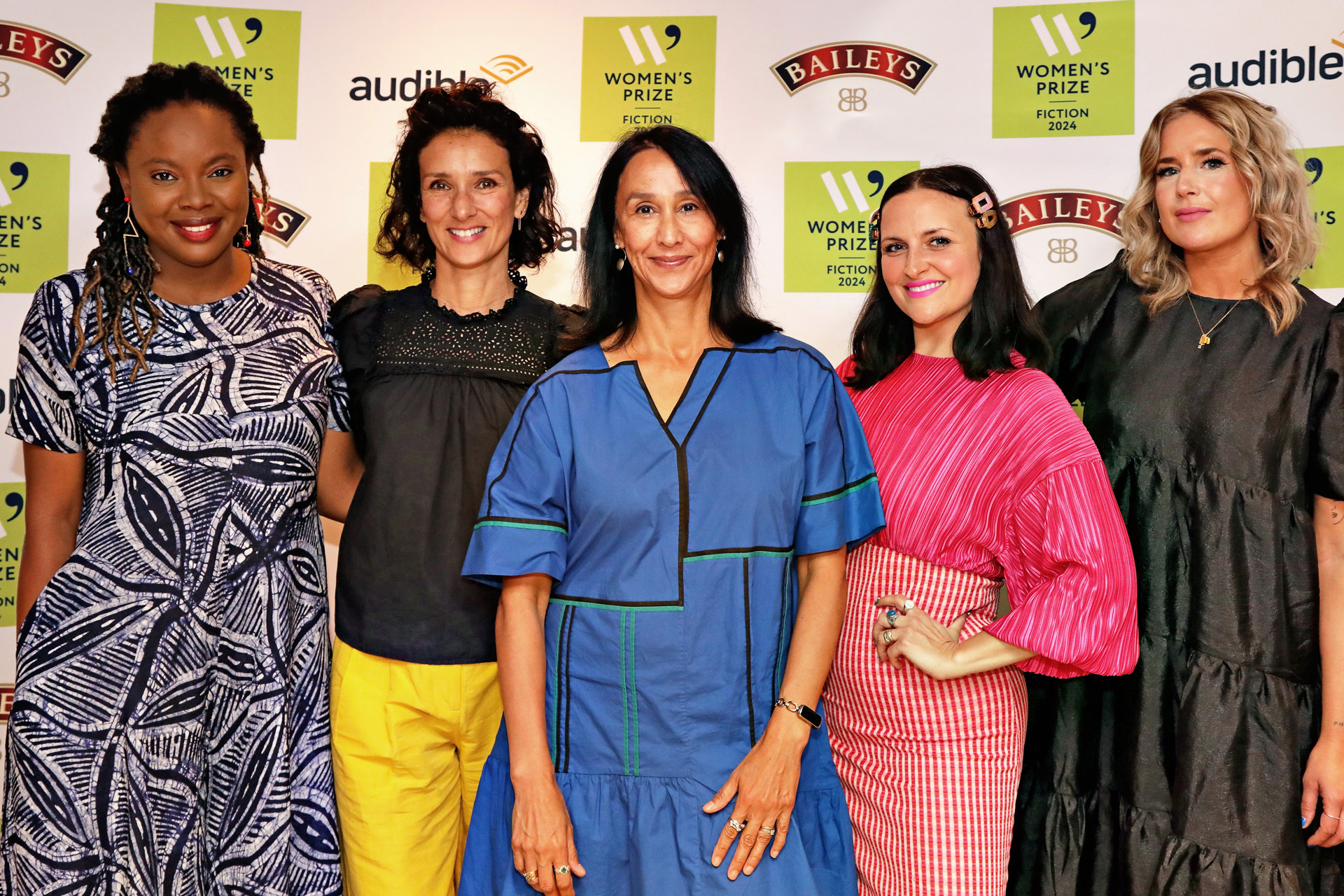 The 2024 Women's Prize Judging Panels Have Been Announced
Author Monica Ali and Professor Suzannah Lipscomb will chair the two panels
We now know who will be deciding the winners of the 2024 Women's Prize for Fiction, as well as the inaugural Women's Prize for Non-Fiction award. The judging panels have been revealed for both awards, which commend excellent female writers for their books.
The 2024 Women's Prize Judging Panels Have Been Announced
Chairing the Women's Prize for Fiction award will be author Monica Ali, known for books such as Brick Lane and the more recent Love Marriage. She'll be joined by two fellow authors: Ayòbámi Adébáyò (Stay With Me) and Laura Dockrill (You Are a Story), alongside actor Indira Varma (Luther), and presenter Anna Whitehouse, known as Mother Pukka on Instagram.
The Non-Fiction award, which will make its debut next year, is being chaired by historian and broadcaster Professor Suzannah Lipscomb. Also on the panel is author Kamila Shamsie, who won the Women's Prize in 2018 for her novel Home Fire, and has since penned books like Best of Friends, a story about a friendship developed in a Pakistan school over 30 years. Also on the panel is fair fashion campaigner Venetia La Manna, broadcaster and journalist Anne Sebba, and academic and author Professor Nicola Rollock.
Reflecting on the announcement, Ali said: 'I'm excited to embark on this literary treasure hunt, and deeply curious about what I'll learn in the process about how women writers are choosing to engage with the world right now. I'm looking forward to reading across a broad range of styles, stories and cultures, discovering what themes might emerge, and pinpointing those singular voices that really stand out from the crowd.'
The Women's Prize for Non-Fiction was launched to amplify female voices in a category which often gets overlooked. Research found non-fiction books by women are less likely to be reviewed in the media and win prizes, with writers generally receiving lower advances.
Professor Suzannah Lipscomb, said: 'There is a need to banish the lingering perception that non-fiction is men's work by showing that authority and expertise are qualities that women possess in spades. This prize will shine a light on talented and often overlooked female writers creating brilliant, groundbreaking and revelatory work in genres that include history, science, philosophy, sport, nature, medicine, psychology and biography.'
Both panels will select the finalists on three guiding principles of 'excellence, originality and accessibility'. The Women's Prize for Fiction longlist is expected on 5 March 2024, with the shortlist following on 24 April 2024, while the Non-Fiction longlist will arrive slightly earlier on 15 February 2024, and the shortlist on 27 March 2024.
Each winner will receive £30,000, plus a limited-edition statuette. Previous winners of the Fiction award have included Barbara Kingsolver for Demon Copperhead (2023), Ruth Ozeki for The Book of Form and Emptiness (2022) and Maggie O'Farrell for Hamnet (2020).
Find out more at womensprizeforfiction.co.uk