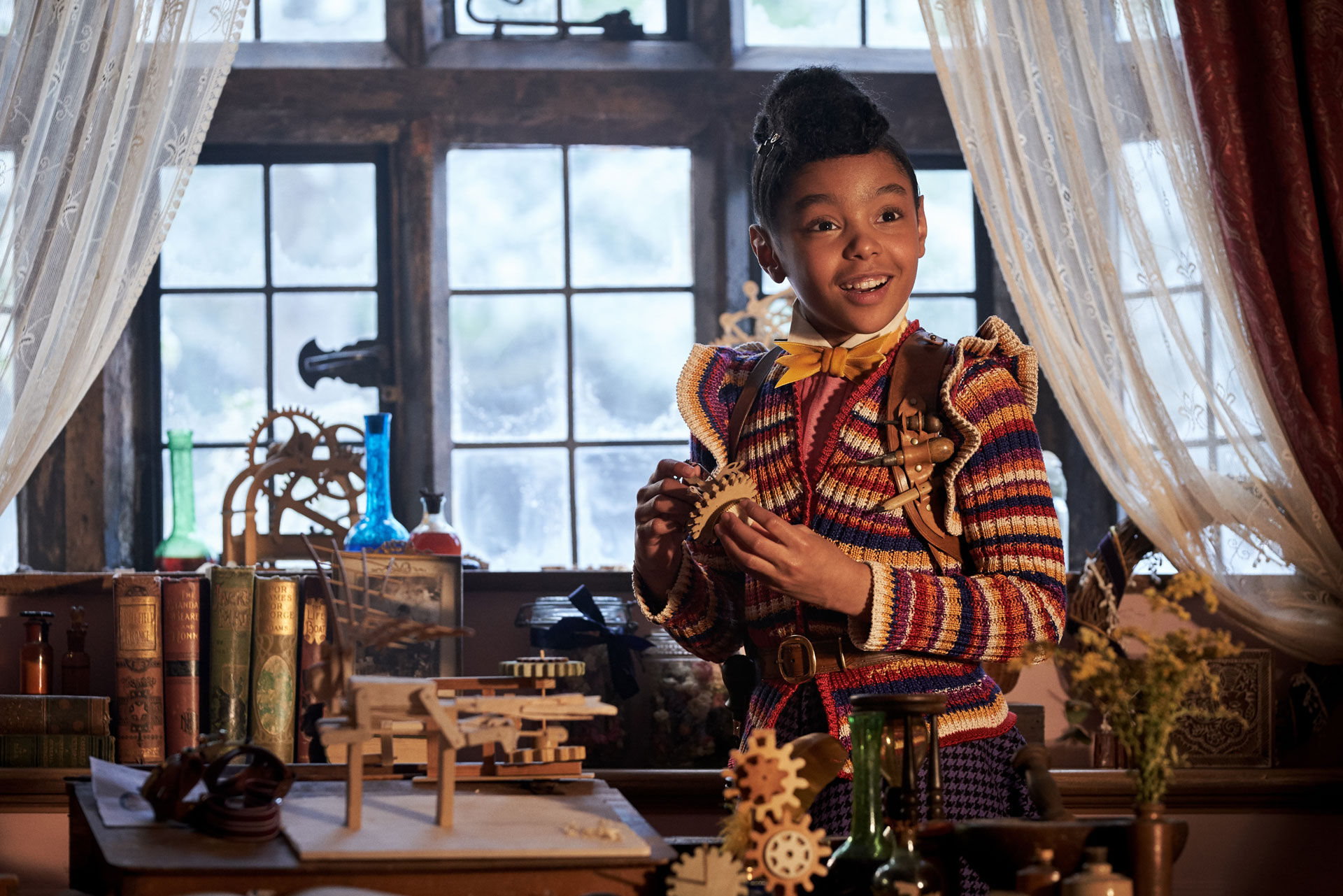 5 Best Children's Films for Christmas 2021
---
The Christmas holidays are around the corner and we've got just the ticket on how to entertain the family this winter
With the cold weather and dark nights drawing in, there's nothing like a night by the fire watching festive films this Christmas. We've found the top five children's films for Christmas that the whole family will love this season. From action-packed adventures to a heart-warming tale of yuletide spirit, there's something to satisfy all audiences.
5 of the Best Children's Films this Winter
Jingle Jangle: A Christmas Journey
A festival musical about toymaker Jeronicus Jangle, who loses his Christmas spark after a beloved invention is stolen by an apprentice. With help from his creative granddaughter, the two embark on a mission to get it back. Featuring catchy original songs from John Legend, Usher, Philip Lawrence and more. Available on Netflix.
Best for: Feel-good movie
The Grinch
An animation remake of Dr. Seuss' beloved holiday classic The Grinch. Telling the story of a grumpy Grinch (Benedict Cumberbatch) who plans to steal Christmas from the people of Whoville, it is a funny and heart-warming film that never gets old. Available on Netflix.
Best for: Light-hearted laughs
READ MORE: Best Christmas Markets in the UK
Angela's Christmas Wish
Released in 2020, Angela's Christmas Wish is a feel-good festive tale based on the characters from Pulitzer award-winning author Frank McCourt. It tells the story of a little girl named Angela who tries to reunite her family in time for Christmas. Although quite short, it is an enjoyable and jolly Christmas story emphasising the importance of family and togetherness. Available on Netflix.
Best for: Festive spirit
The Christmas Chronicles 2
It's been two years since the Pierce siblings saved Christmas, as we see Kate Pierce return as a cynical teenager reluctant to spend the holidays with her mom's new boyfriend. When a mysterious troublemaker tries to end Christmas for good, the family are reunited with a new adventure. Available on Netflix.
Best for: Action-packed adventure
Noelle
A Disney Christmas comedy starring Kris Kringle's daughter Noelle (Anna Kendrick) who loves the festive season but wishes she could be as helpful as the new Santa Claus – her brother Nick. When Noelle suggests her brother should take a break from the pressure of Christmas, he flees the North Pole leaving Noelle to pick up the pieces and save Christmas. Available on Disney+.
Best for: Disney lovers
Header image: Jingle Jangle: A Christmas Journey (2020) / Cr. Gareth Gatrell/Netflix
DISCOVER MORE:
The Best Advent Calendars for Kids / Cool Things to Do with Kids this Christmas