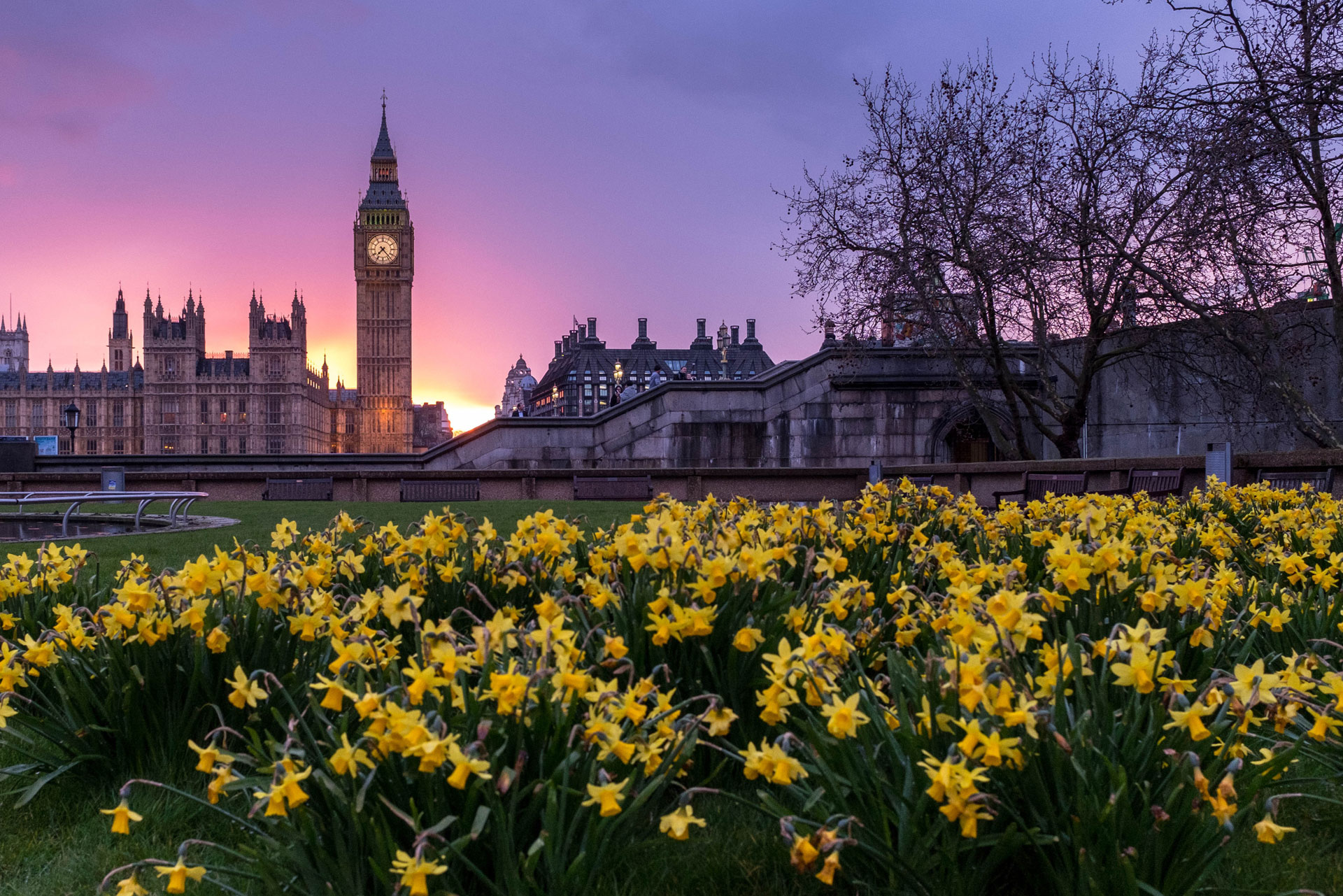 A London Floral: Where To See Flowers in London
An extract from the floral London guide
'London is often touted as the greenest city in Europe, but what if you yearn for a little more colour in your life? What does Britain's capital have to offer those who want to quite literally stop and smell the roses? Lots, as it happens.' Meet A London Floral: the guide to destinations for flower lovers in the capital, taking you on a trail of over 80 places to see flowers in London – from nurseries to physic gardens to markets. Here we share an extract from the central London section.
Where To See Flowers in London
From A London Floral
1 St James's Park SW1A
Stretching between the right royal flower beds outside Buckingham Palace and the eye-popping planting by Horse Guards Parade, St James's Park is heaven for a stroll. The gardens of Duck Island Cottage (where the park's pelicans are fed daily at around 2.30pm) merit a visit for rows of purple-sprouting broccoli and rainbow chard alongside peonies, phlox and foxtail lilies.
11 Inner Temple Garden, off Middle Temple Lane EC4Y
It's worth planning your day around this garden's opening times – for the stunning borders at the north end, for the collection of hydrangeas and rare trees (including a dawn redwood) and for the eye-catching planting combinations such as a whitebeam underplanted with a sea of ferns and white alliums.
19 The Garden at 120, Fen Court, 120 Fenchurch St EC3M
A lift shoots you up to this public park – a little slice of nature in the sky. The planting is pretty discombobulating too, with an entirely unexpected combination of grasses, cordoned pear trees, jasmine cladding the board-marked concrete and a geometric steel canopy planted with around 80 wisteria – not to mention 360° views of the City.
20 Potters Fields Park SE1
Dutch prairie-planting guru Piet Oudolf designed the planting at this sliver of a park behind City Hall. It's at its best in late summer, when the perennials (echinacea, persicaria and eryngium among others) are hitting their peak, the grasses are starting to flower and the heady scent of the harlequin glorybower hangs in the air.
23 Garden Museum, 5 Lambeth Palace Rd SE1 (£)
A recent redevelopment has transformed this deconsecrated church into an exciting architectural space where a fantastic restaurant and a Dan Pearson-designed garden effortlessly combine with exhibits ranging from gnomes and cucumber straighteners to Gertrude Jekyll's desk. Vitrine by floral installation artist Rebecca Louise Law is on permanent display.
A London Floral (Finch Publishing, £8.50) contains over 80 of London's key floral destinations, from parks, markets and nurseries to botanic and physic gardens via trend-setting florists and flowers schools. Available to buy at finchpublishing.co.uk
Copyright © Finch Publishing
Words © Natasha Goodfellow