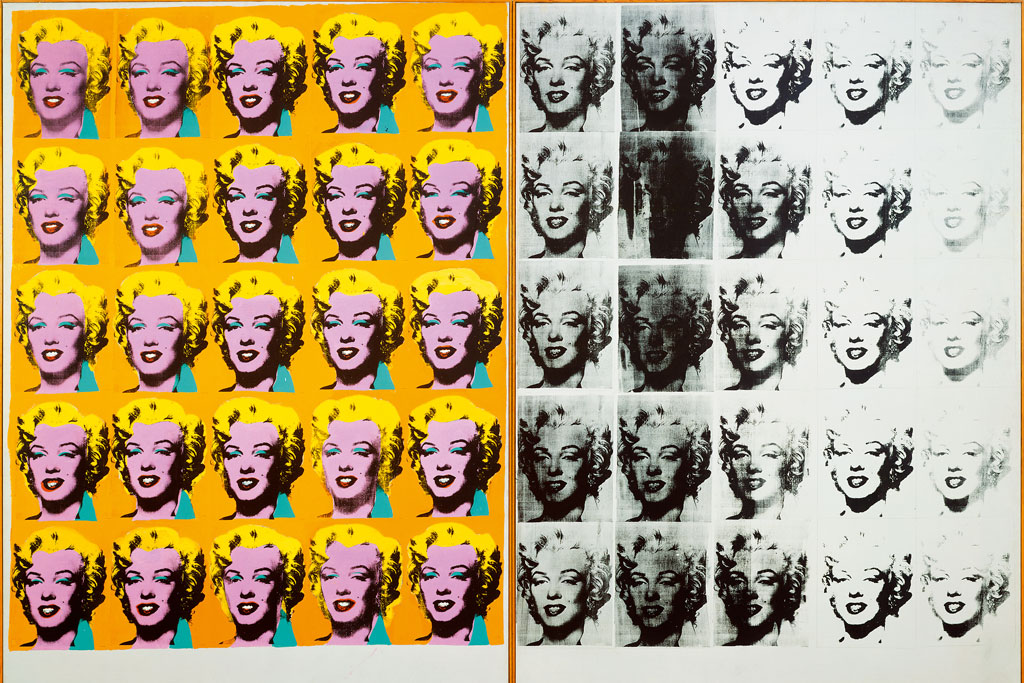 Andy Warhol at Tate Modern Gets a Virtual Makeover
---
Marilyn's lips, Campbell's soup cans, a corner stacked with Brillo boxes
The Tate Modern's major Andy Warhol retrospective is now available to view for free via an online tour.
10 European Museums You Can Visit From Home
It was one of the most highly anticipated artist exhibitions of the year, but was sadly closed too soon in light on the coronavirus pandemic.
However, Warhol fanatics will be pleased to know that the Tate Modern has released an online tour of the long-awaited exhibition, available to access via the gallery website.
Heres what to expect from the major retrospective…
Andy Warhol at the Tate Modern Review
It's one of the most eagerly-anticipated art shows of 2020, but does Andy Warhol at the Tate Modern live up to the hype? 
For a world more celebrity-obsessed than ever and a population used to relentlessly binge-consuming media, this retrospective hits all the right notes. Die-hard Warhol fans may feel the show skips from theme to theme too quickly, failing to delve into any one period of the pop artist's career in detail, but as far as understanding the curve of one of the most important modern artists of all time, and bringing to light a few new hidden gems, the Tate Modern show really delivers.
"He didn't like the name pop art, he preferred 'commonism'," says curator Gregor Muir, Director of Collection at Tate Modern. And yet the pop art room is bound to be the most popular draw of the show, with Marilyn's lips, Campbell's soup cans, a corner stacked with Brillo boxes and Marlon Brando all instantly recognisable Warhol works. But it is the smaller details that curating duo Gregor Muir and Fiontán Moran have brought together that will fascinate Warhol enthusiasts. For example, the pair travelled to Ellis Island with Warhol's nephew James Warhola to retrieve his family's immigration certificates, bringing his origin story, his otherness, front and centre to the story of the artist. His family and personal life is a prominent narrative throughout, including his queerness and involvement in the emerging LGBQT scene. A highlight of the show can be found in the 'Ladies & Gentlemen' room, a collection of trans and drag portraits from one of his largest series in 1975, not seen together for 30 years.
The exhibition focuses on themes of religion and death, with Warhol's obsession with celebrity as the new religion and his eventual preoccupation with his own death, with his own near-death experience via the factory shooting at the half-way point. The show's closing act is apt then, with an entire room dedicated to Sixty Last Suppers, Leonardo da Vinci's Last Supper, silkscreened from a reproduction across a panoramic canvas in a darkened room. The work brings the exhibition to a sudden close, perhaps fitting since Warhol's own life drew to a premature close just two weeks after the premiere of the work in 1986. And just as his early exit left a gap of works never completed, genius never explored, this show leaves fans wanting more. Could it be bigger? Bolder? Yes and yes. But this beautifully curated show pays attention to detail and requires time to fully explore. Spend time in each room and walk the show at least twice, and you'll begin to see beneath the carefully crafted "I am a deeply superficial person" Warhol persona and catch a glimpse at the creative mastermind underneath.
READ MORE: The Best Virtual Events & Tutorials to Stream Right Now / The Coronavirus Effect: Which Major Venus & Events Have Been Closed/Cancelled?