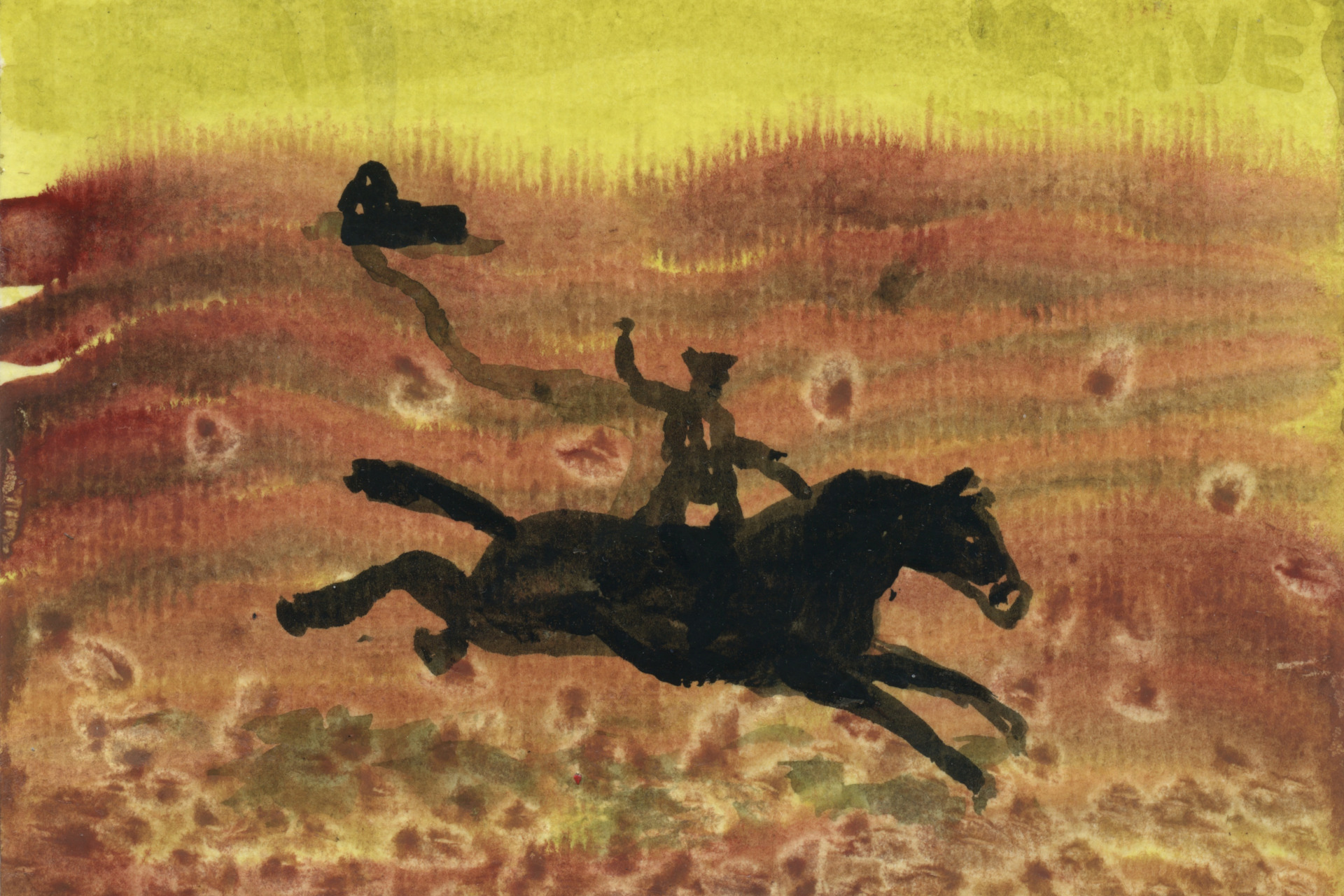 Art on a Postcard's New Mini Auction Will Support Ukraine
---
The platform has partnered with gallerist India Rose James to raise funds for CHOOSE LOVE
Art on a Postcard is launching a mini auction this April with India Rose James and CHOOSE LOVE, in support of the crisis in Ukraine.
Art on a Postcard's New Mini Auction Will Support Ukraine
Art on a Postcard is back with another auction, partnering with curator and gallerist India Rose James to raise funds for CHOOSE LOVE's Ukrainian appeal. Over 30 handmade postcards will be available for purchase, with bidding starting at just £50.
Featuring artists spanning across multiple backgrounds and art forms, the auction will include artworks by the likes of  Courtney Love, Joe Lycett, Alma Berrow, Danny Fox, Olivia Sterling, Nettle Grellier, Layla Andrews and Oriele Steiner. See the full list of artists taking part here.
India Rose James is the founder of Soho Revue, a London-based gallery with a philanthropic edge. India has created a platform to showcase emerging voices in the capital's art scene, and has partnered with CHOOSE LOVE previously on projects.
Founded by Gemma Peppé and The Hepatitis C Trust, Art on a Postcard was created with the intention of 'championing the power of art to do good for marginalised, oppressed, and at-risk individuals'. Auctions were set up to support the work of The Hepatitis C Trust, but this upcoming mini auction will instead direct any money raised to international charity CHOOSE LOVE in aid of its work with Ukraine.
Speaking on the upcoming auction Gemma Peppé commented: 'We have decided to donate the funds from our auction with India Rose James to CHOOSE LOVE in support of Ukrainian citizens enduring this terrible time. My mother was in arrested in Livi in 1939 at a very young age and spent her formative years in a Russian gulag. As a result, the awful situation in Ukraine touched me on a personal level and I feel compelled to do something.'
'I've been a big supporter of the CHOOSE LOVE cause for years now,' adds India Rose James. 'What's more, the team share my passion for supporting emerging artists through their platform; they are a dream to work with and I feel very lucky be supporting their cause for a second time this year through art, particularly when their work is so vitally important right now.'
GET INVOLVED
The auction will take place between 7 April and 21 April 2022 via The Auction Collective. theauctioncollective.com
Featured image: Heatwave on Nunny by Danny Fox
DISCOVER MORE
The Best Sources to Help You Understand the Situation in Russia and Ukraine