Audi E-tron GT Quattro — The Green Lane
Impressions on a long term loan
Motoring editor Jeremy Taylor and sustainable fashion expert Jessica Saunders drive Audi's electric grand tourer – the Audi E-tron GT Quattro – on an extended six-month test. This piece is brought to you in partnership with rescuemycar.com.
First Impressions: Audi E-tron GT Quattro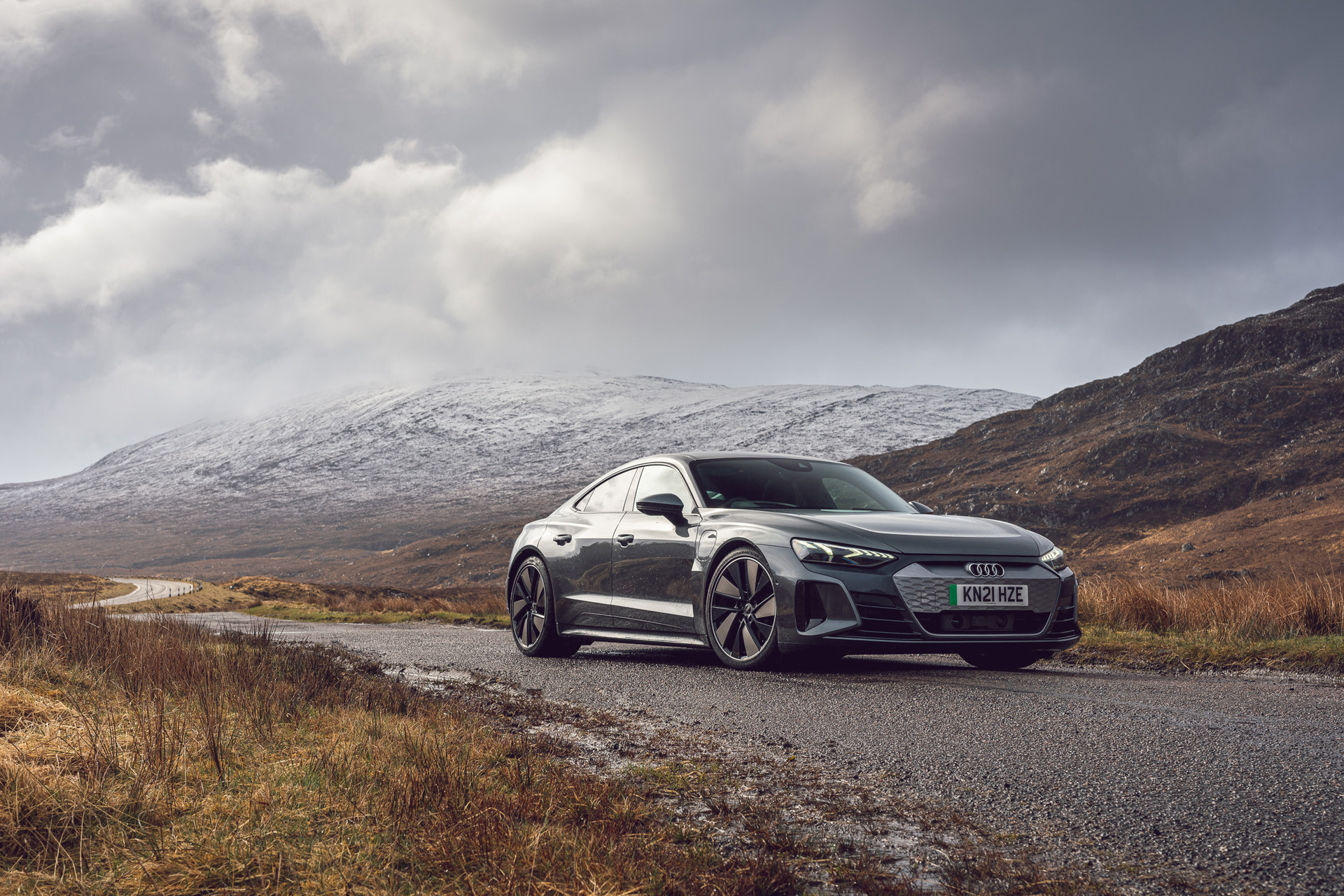 JS – So, let's start with the very large elephant in the room. How can the GT be a grand tourer when it only travels 240 miles between charging stations? Not very vorsprung durch technik, as Audi like to say…
JT – I take the point and, as someone who famously ran out of electric power in a Jaguar i-Pace once, a subject close to your heart! This is going to be an interesting six month loan because, as brilliant as the E-tron GT is, everything is tempered by range – or lack of it.
It does. And we have to point out that, while every EV manufacturer claims an official range (296 miles in the case of the GT), none are actually capable of achieving that figure in the real world, the one that we and our readers actually inhabit.
We do have a home charger but, without that, driving up and down to London on a regular 198-mile return journey would leave the Audi's 93.4kWh batteries close to exhaustion. Let's see how it copes over the cold winter months, when demand on the battery is even greater.
The GT looks like a fabulous car, though. Stylish and unquestionably sleek. Our test car is a not insubstantial £90,380 and the leather-free version, with fabric seats. You could argue that, as leather is a by-product of the meat industry, it is also sustainable – but that's an argument for another day.
And is the GT a coupe or a saloon? Probably a four-door coupe. Very much aimed at the executive and, although a little tight on leg and headroom room in the rear, super spacious.
I especially like the fact it's not trying to be a sports car, although the Audi is exceptionally fast when called upon to perform.
It certainly is! Most of the time, it drives like a sensible saloon: silent and refined. Find a twisty road and the GT really comes to life; 0–62mph in just 4.1 seconds. And, thanks to quattro all-wheel drive, remarkable handling for a large car.
The cabin is refreshingly 'normal' for an EV – nothing flash and very straightforward. Some might prefer a few more whistles and bells, but the Audi is a proper grown-up car for grown-up people.
So far, so good then. Let's see how you feel at 10.30pm on the M4 when the battery level is down to 24 miles and you have 20 miles to home!
That's the problem, isn't it? The measly range is always at the back of your mind. I don't understand why your everyday Hyundai, costing half as much as the GT, will easily cover 300+ miles, yet a £90,000 luxury Audi can't.
I sense there is more to come on this in our next report…
Inside The Audi E-tron GT Quattro
Discover more about the Audi E-tron GT Quattro at audi.co.uk
Jessica Saunders is Director of Programmes at London College of Fashion, studying for a PhD in sustainable e-textile design.
Get 12 months Defaqto rated breakdown cover from only £16 per year with unlimited call outs on all rescuemycar.com policies. The website's five-star Defaqto rated Home and National breakdown cover provides one of the highest quality offerings on the market, with a professional contact centre offering efficient service 24/7, 365 days per year. It utilises a national network of over 4000 independent breakdown recovery operators, which often results in faster response times, as the agents have greater knowledge of the local area. rescuemycar.com