Volvo XC90 Hybrid Recharge #3 — The Green Lane
A fond farewell to a Swedish SUV
Motoring editor Jeremy Taylor and sustainable fashion expert Jessica Saunders says 'adjo' and farewell to the long-serving Swedish SUV: the Volvo XC90 Hybrid Recharge.
The Green Lane: Volvo XC90 Hybrid Recharge #3 – Review
JS – Is it really true – is Volvo about to stop making saloons and estate cars?
JT – That's correct. A Volvo estate was the car of choice for Labrador owners and antique dealers for decades. The Swedes have recently announced it and saloon cars will no longer be included in the range.
So, I'm assuming that means even more SUVs?
And electric vehicles. Not only that, last week the manufacturer said it would stop building all diesel models from the end of this year. It began making estates in 1953 with a car called the Duett, using the advertising slogan 'two cars in one'.
I remember the 260 Series estates back in the 1970s, then the 740 and 760 models – so much space. Now the V60, V90 and S60 saloon are going for good.
And we are saying cheerio to our XC90 too. It's the most estate-like SUV I know, and has given us faultless service for nine months.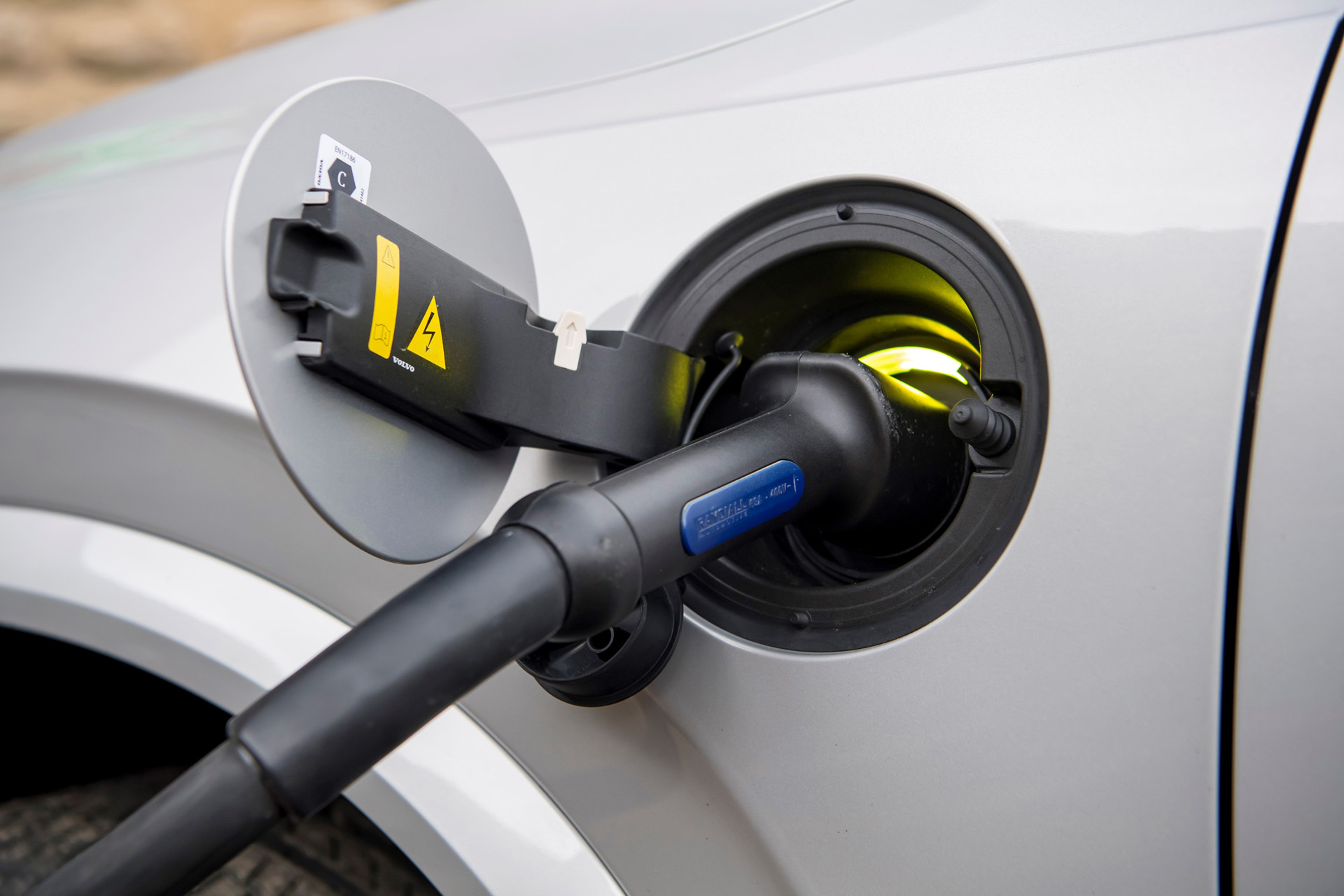 Yes, and after eight years on sale, the XC90 still looks a handsome beast. Comfortable and spacious, while the new Google Android infotainment system rectifies some of the problems of older versions – although the Volvo screen still lags behind the best of Audi and BMW.
I know we have had a few minor grizzles, including the annoying key fob. A smooth-sided square of plastic, the tiny buttons that open the doors and boot are located on one edge, with even smaller symbols. It's a lottery which one you hit.
And don't forget the touch-sensitive switch that closes the roof blind, or opens the sunroof. It's equally as fiddly, distracting and not very Volvo 'safe'. Oh, and the ridiculous rear parking sensors that automatically slam the brakes on, even when I'm only reversing into long grass.
At least as a plug-in hybrid, the Recharge does return tax savings – but, like all hybrids, it cannot avoid the Congestion Charge. Once the 34 miles of battery range is gone, the big Volvo becomes very costly to run. It will also lose kudos to the new EX90 which has more modern and streamlined styling.
Still, I know we both harbour a soft spot for the XC90. That vast boot can swallow six bales of hay at a time, it's supremely comfortable, plus the cabin is a place of calm. And I'm now very partial to sustainable wool seats, a perfect alternative to leather.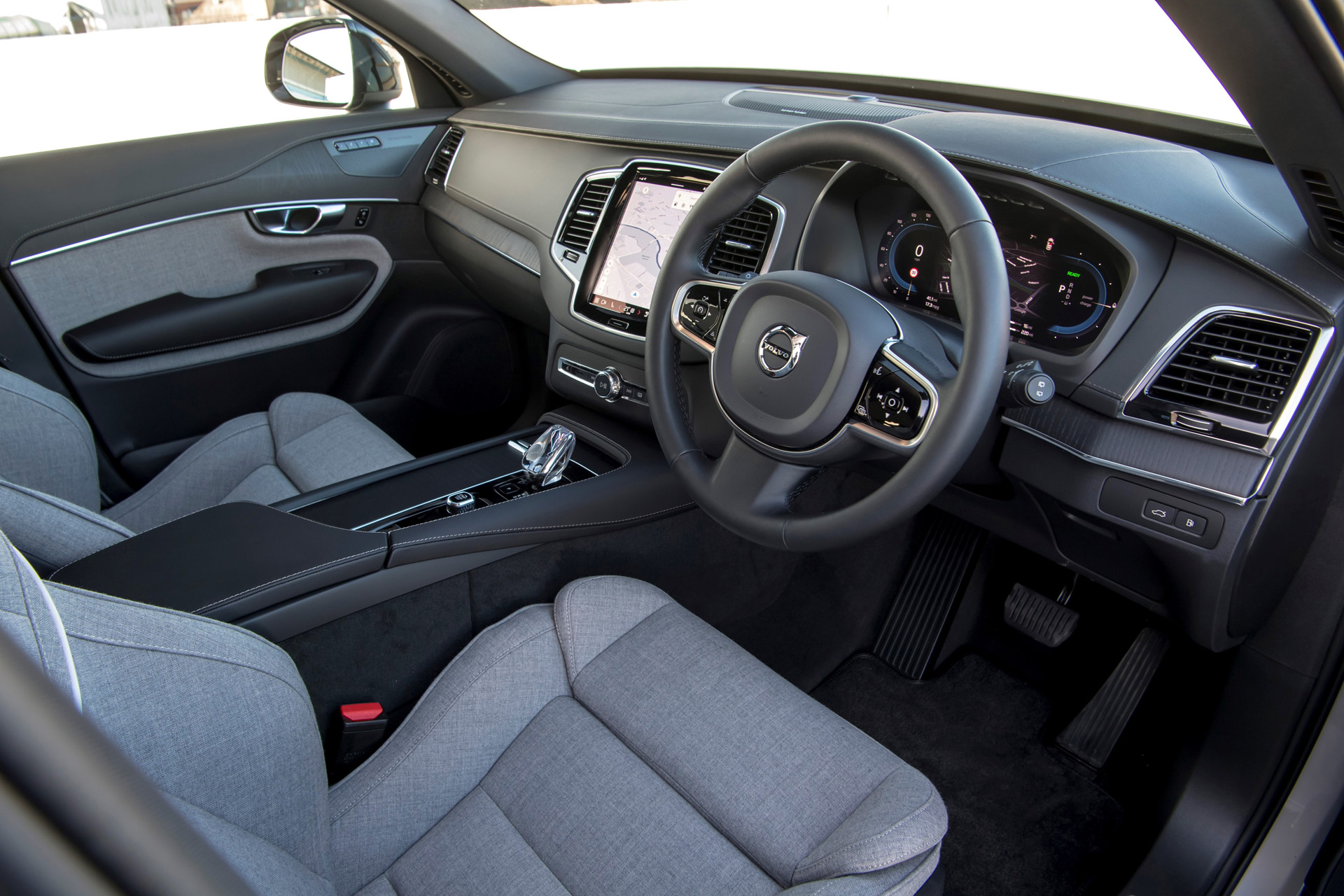 Interestingly, Volvo now says it will continue to sell our Recharge test car alongside the EX90 for some time.
Maybe something to do with Rishi Sunak watering down plans to cull petrol cars?
We will just have to wait and see how that plays out, but it won't save the XC90…
Discover more about the Volvo XC90 Hybrid Recharge #3 at volvocars.com
Jessica Saunders is Director of Programmes at London College of Fashion, studying for a PhD in sustainable e-textile design.